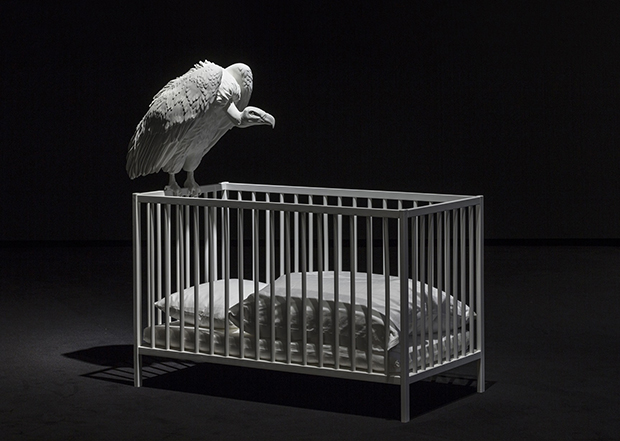 Elmgreen & Dragset stage Brexit show
The duo examines post-Brexit Europe in a Mies van der Rohe house
Elmgreen & Dragset don't put on conventional art exhibitions. As the writer and curator Ellen Mara De Wachter puts it in our new book Co-Art, "After devising performance works early on in their collaboration, they started creating the type of art for which they subsequently became best known: hyper-real sculptures and mise-en-scene installations that subvert and critique institutions, including the apparatuses of the state and the art world, and the power structures embedded within them."
For their latest show, at the Museum Haus Lange in Krefeld, Germany, they examine one recent European political ruction - Brexit. The show, entitled Die Zugezogenen or The Newcomers, running from 19 February - 27 August, stages the moment when a German family returns to their homeland from Britain, following the UK's exit from the EU.
"Some items are already unpacked and put in place, while others remain semi-wrapped or in boxes," explains the Kunstmuseen Krefeld, which oversees the site. "Near the 'For Sale' sign in the front yard, the family's old Jaguar is parked outside with a roof rack on top, still filled with items from the move."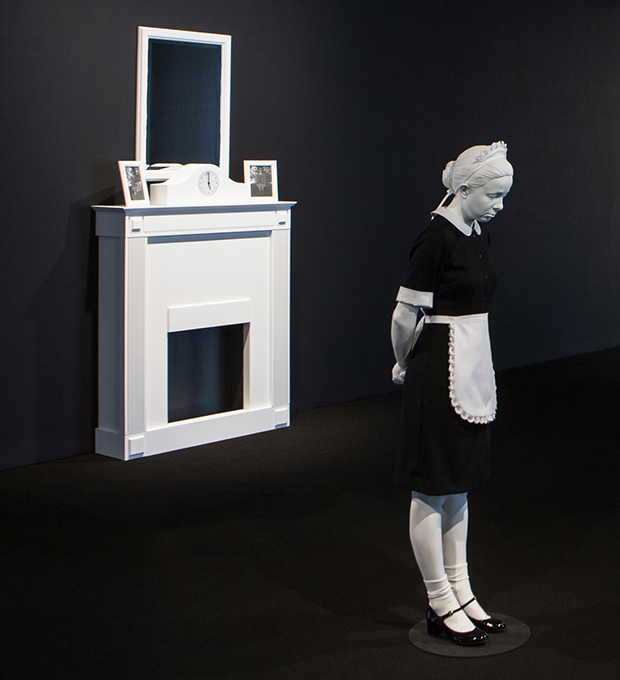 Not every item is a perfect, lifelike prop. Some items, such as a white, aluminium cast of a maid, or an epoxy baby's crib with a vulture perched on top, express a more abstract narrative. Yet the repurposing of this building as a domestic building is apt, since the Museum Haus Lange was originally built by Mies van der Rohe during the late 1920s as a house for the art collector and textiles manufacturer Hermann Lange, and embodied a modernist, progressive European ideal of the home life.
"The house combines generously sized private rooms with even more generous public rooms that realize, at least partially, the flowing openness that Mies had been envisioning," explains Detlef Mertins in our book Mies. "In order to make the public and semi-public rooms as open as possible to the outside, Mies provided large windows with low sills on the garden side, using an industrial window that could retract entirely into the basement."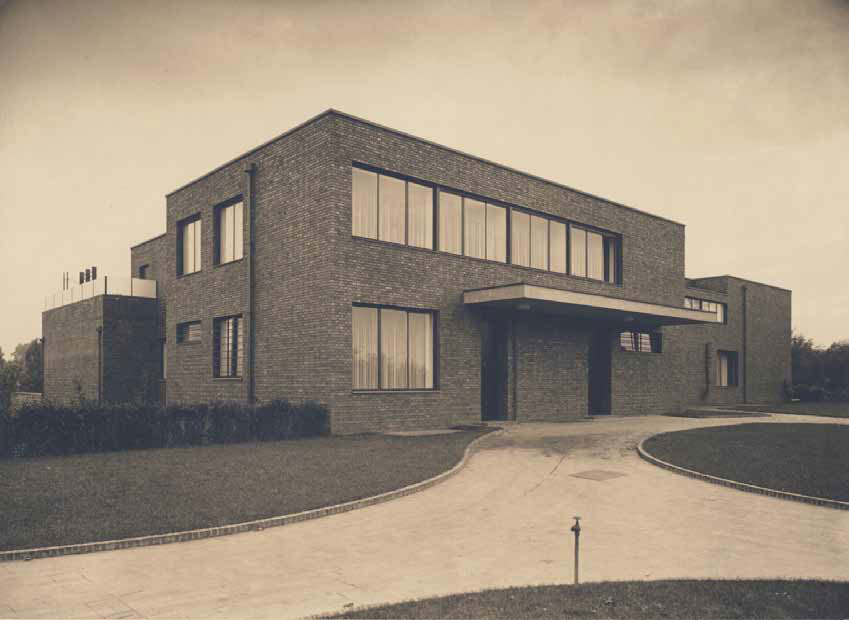 This sort of openness never wholly took root throughout all of Europe and, following Britain's decision to withdraw from the EU, Elmgreen & Dragset's new show appears to suggest Mies's easy-flowing vision of modernity is a poor fit for our more fractured times, as old fears come home to roost.
To find out more about Elmgreen & Dragset's work order a copy of Co-Art here; for more on Mies van der Rohe's architecture and outlook order a copy of our book Mies here.And if you're looking for more examples of how artists both celebrated and unknown have resisted the powers that be in recent times, check out Liz McQuiston's scholarly but thoroughly readable and copiously illustrated Visual Impact Creative Dissent in the 21st Century.