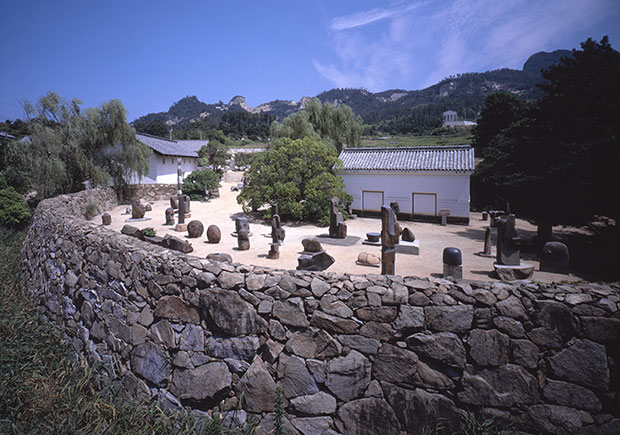 The story behind the other Noguchi Museum
You probably know about the New York Noguchi museum, but did you know the artist founded one in Japan too?
The great 20th century Japanese-American sculptor, designer and architect Isamu Noguchi was so assured of his dual heritage that, in his will, he expressed the wish for not one but two museums to be established in his name.
The beautifully formed Noguchi Museum in Long Island City, Queens, New York opened in 1985, three years before the artist's death, and marks its 30th anniversary this year with a Phaidon monograph devoted to the building and its works.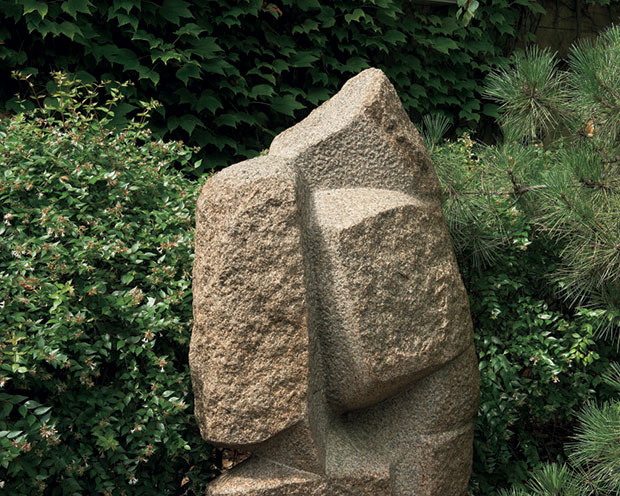 However, there is another Noguchi Museum, which opened in 1999, in the village of Mure, Shikoku island, Japan. The sculptor first visited this site in 1956 while searching for the kind of granite and basalt rock he favoured during the later stages of his career. Noguchi spent the final 19 years of his life here, creating many of his best-known works inside a former sake warehouse that now forms part of the Japanese Noguchi museum. Dozens of his completed pieces remain in Mure, as do a great number of unfinished works that his former stonecutter Masatoshi Izumi now cares for.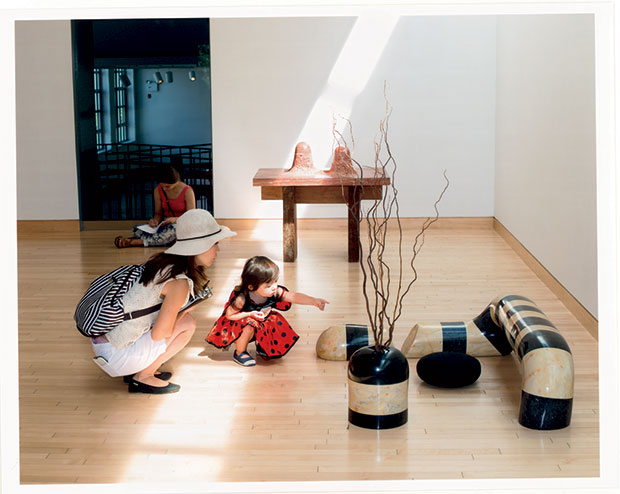 The island is also where the ashes of the sculptor resides - half of them, at least. Noguchi reshaped a boulder at the top of a hill on the site in his Seventies. When he died, in 1988, Masatoshi Izumi, placed half of his former boss's ashes into a crevice in the rock. The other half are in New York. This division in death reflects the sculptor's life. Born out of wedlock to an American mother and Japanese father, Noguchi spent his life travelling between the two countries, but according to some reports, never feeling truly at home in either.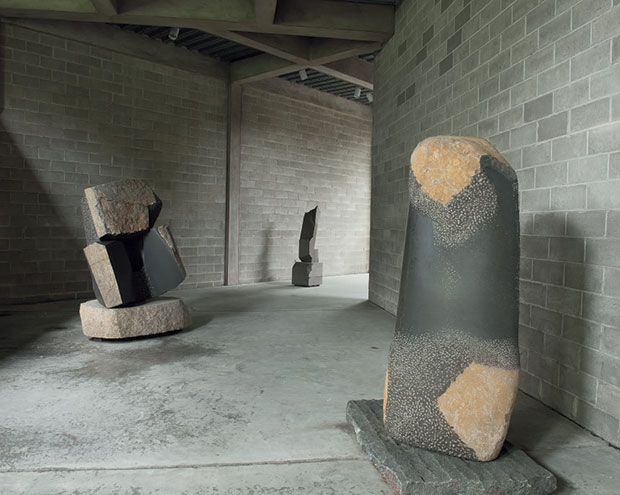 Of course, if you can't make it to either site, you can still visit and enjoy the works of Noguchi, as photographed by Stephen Shore and judge their effect on their environment and the peopel in it via the photos of Tina Barney in our great book The Noguchi Museum - A Portrait, here.