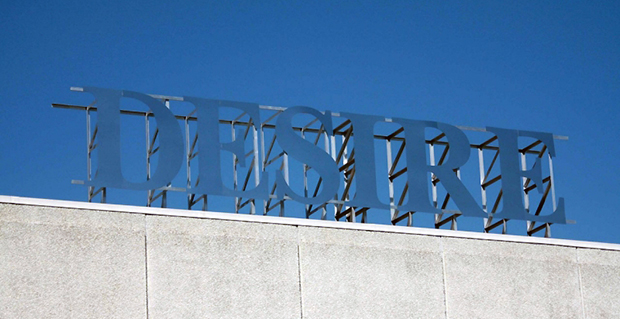 Monica Bonvicini shows some love in Zurich
Look out for the Italian artist's Desire (2006) in the Swiss city this summer, as part of a wider retrospective
"I challenge any art lover," wrote the French art theorist George Bataille in 1930, "to love a canvas as much as a fetishist loves a shoe." It's a bold criticism of fine art, but also a challenge that the Italian artist Monica Bonvicini accepts literally in her work, which brings together sexual impulses with more complicated ideas about gender, cultural hierarchies, power and control. Bonvicini's sculptures and pictures are hardly erotica, yet they do still examine our deeper desires.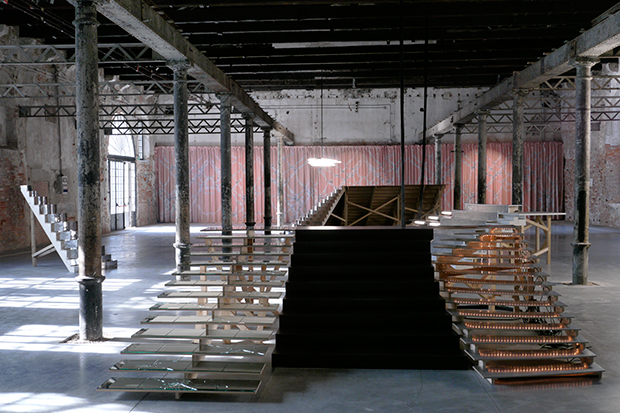 "In the 1990s, I went with friends to gay sadomasochism clubs in New York City and London," the artist explains in our new monograph. "I found these places very liberating – even though the first time I visited the police raided and everyone had to leave the premises. Those clubs showed me a world that was less about barriers and limits than the usual heterosexual clubs I knew."
This summer, the citizens of Zurich will get just a taste of her fetishism in Turbinenplatz, the city's largest square, when Bonvicini's Desire sign is displayed, 13 June – 15 September. What should they make of it? Well, as we put it in our new monograph, "its meaning is dependent upon the beholder's position within the horizon of linguistic subjects. What is or who is your desire? it seems to ask, a question insistently directed back at the observing viewer through the sculpture's mirrored surfaces."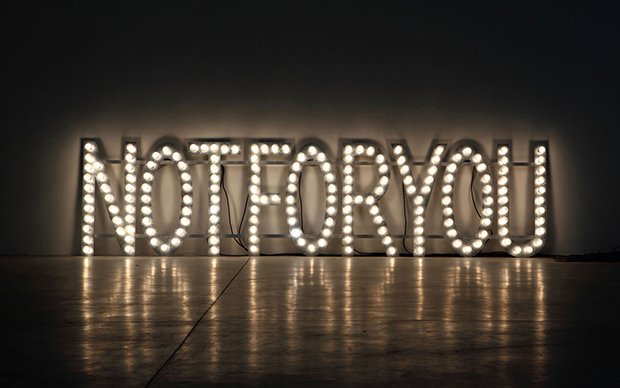 The installation forms part of the city's Gasträume [guestroom] 2014, Zurich's annual open-air sculpture festival, which opens during Zurich Contemporary Art Weekend, 14-15 June. There's also a small retrospective at her new Zurich gallery, Peter Kilchmann, running from 14 June until 19 July, which should serve as a good introduction to anyone unfamiliar with Bonvicini's art.
The show will present extracts from our new monograph, as well as Not For You (2006), another large steel and glass sign, this one lit with bulbs, as well as some works on paper: I'm a Nothing, Not For You, and Be My Dog, and also an etched-glass version of the large Desire sign. All emotive, compelling stuff, which, as the gallery puts it, "are a mixture of beauty, desire and intimacy, on the one hand – power, violence and manipulation, on the other hand."
Art fetishists can find out more here. For a richer understanding of Bonvicini and her work, order her new monograph, which we will publish 14 July 2014.