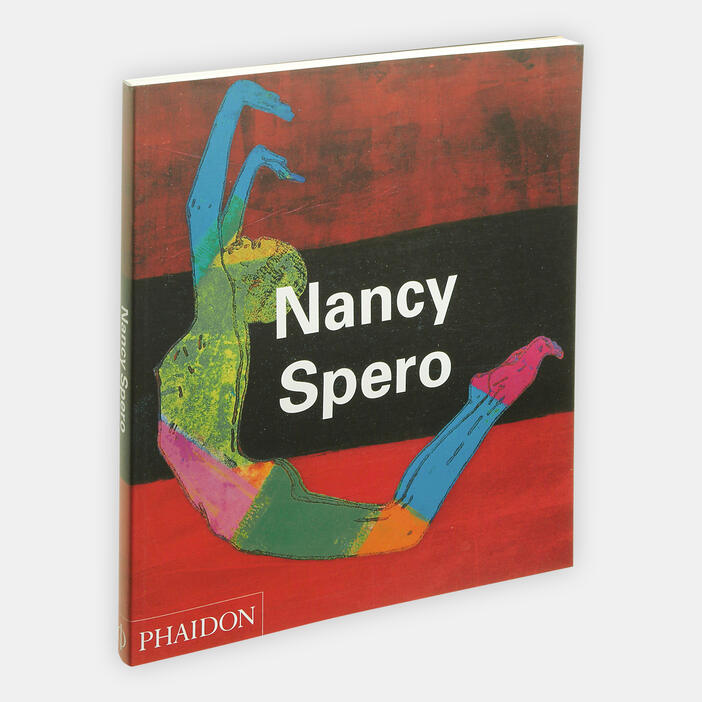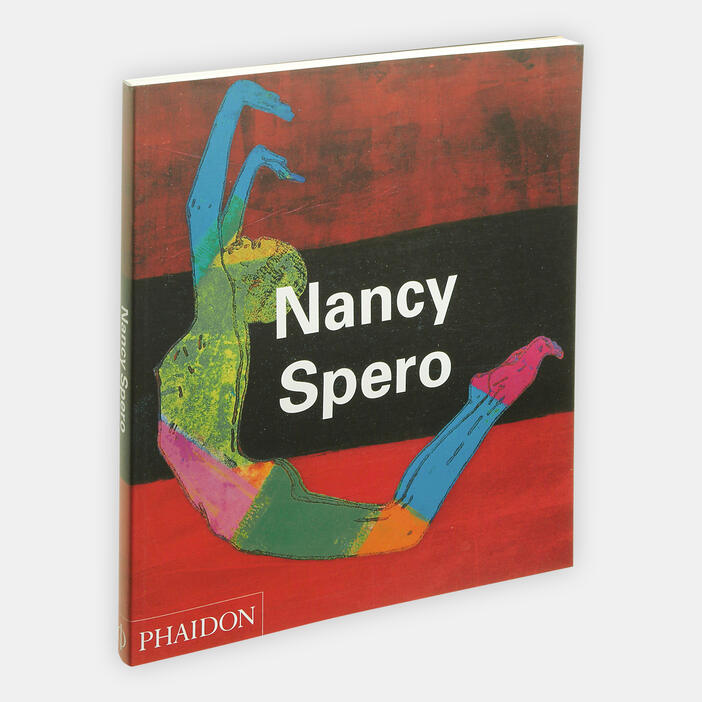 Nancy Spero
Price AUD$55.00 Price CAD$59.95 Price £27.95 Price T45.00 Price USD$45.00
American artist Nancy Spero (b.1929) concentrates on the depiction of women: mythological women, movie women, tortured women. Inspired by classical and modern sources, she collages and imprints her contemporary goddesses on to long, papyrus-like friezes that scroll around museum walls.
Her subject matter, which has ranged from the writings of Artaud to the Vietnam War, mirrors her life. Working in Paris in the cultural ferment of the 1960s, she moved to New York in the 1970s to co-establish the feminist gallery A.I.R. and to join with artists and critics such as Leon Golub, Robert Morris and Lucy R Lippard in forming the Art Workers' Coalition. Since the 1980s she has attracted international acclaim, her exquisite works giving form to feminist issues and new critical discourses.

The Survey by Jon Bird, cultural theorist and curator of the first British retrospective of Spero's work, discusses developments in her practice since the 1950s. Contemporary art scholar and critic Jo Anna Isaak talks with the artist about her life and work. Art historian Sylvere Lotringer, Edtior of Semiotext(e) and author of Overexposed, focuses on her 1993 installation at the Whitney Museum of American Art. In recognition of the impact Stanley Kubrick's Dr Strangelove made on her, Spero has chosen a scene from the screenplay; key excerpts from Gynesis: Configurations of Woman and Modernity by feminist theorist Alice Jardine on the place of women in a patriarchal culture complete the Artist's Choice section. Also included are a selection of Spero's own writings, many published here for the first time.
Specifications:
Format: Paperback
Size: 290 × 250 mm (11 3/8 × 9 7/8 in)
Pages: 160 pp
Illustrations: 150 illustrations
ISBN: 9780714833408
Jon Bird is Professor of Art and Critical Theory at Middlesex University and a tutor in the Theory Department at the Jan van Eyck Acadamie, Maastricht.
Jo Anna Isaak is the author of
The Ruin of Representation in Modern Art and Texts
(1986) and
Feminism & Contemporary Art: The Revolutionary Power of Women's Laughter
(1996), as well as numerous articles on contemporary art, feminism and critical theory.
Sylvère Lotringer is professor of French literature and philosophy at Columbia University and General Editor of Semiotext(e). He frequently lectures on art, and his publications include
Antonin Artaud
(1989).
On the Contemporary Artists Series
"The boldest, best executed, and most far-reaching publishing project devoted to contemporary art. These books will revolutionize the way contemporary art is presented and written about."—Artforum
"The combination of intelligent analysis, personal insight, useful facts and plentiful pictures is a superb format invaluable for specialists but also interesting for casual readers, it makes these books a must for the library of anyone who cares about contemporary art."—Time Out
"A unique series of informative monographs on individual artists."—The Sunday Times
"Gives the reader the impression of a personal encounter with the artists. Apart from the writing which is lucid and illuminating, it is undoubtedly the wealth of lavish illustrations which makes looking at these books a satisfying entertainment."—The Art Book