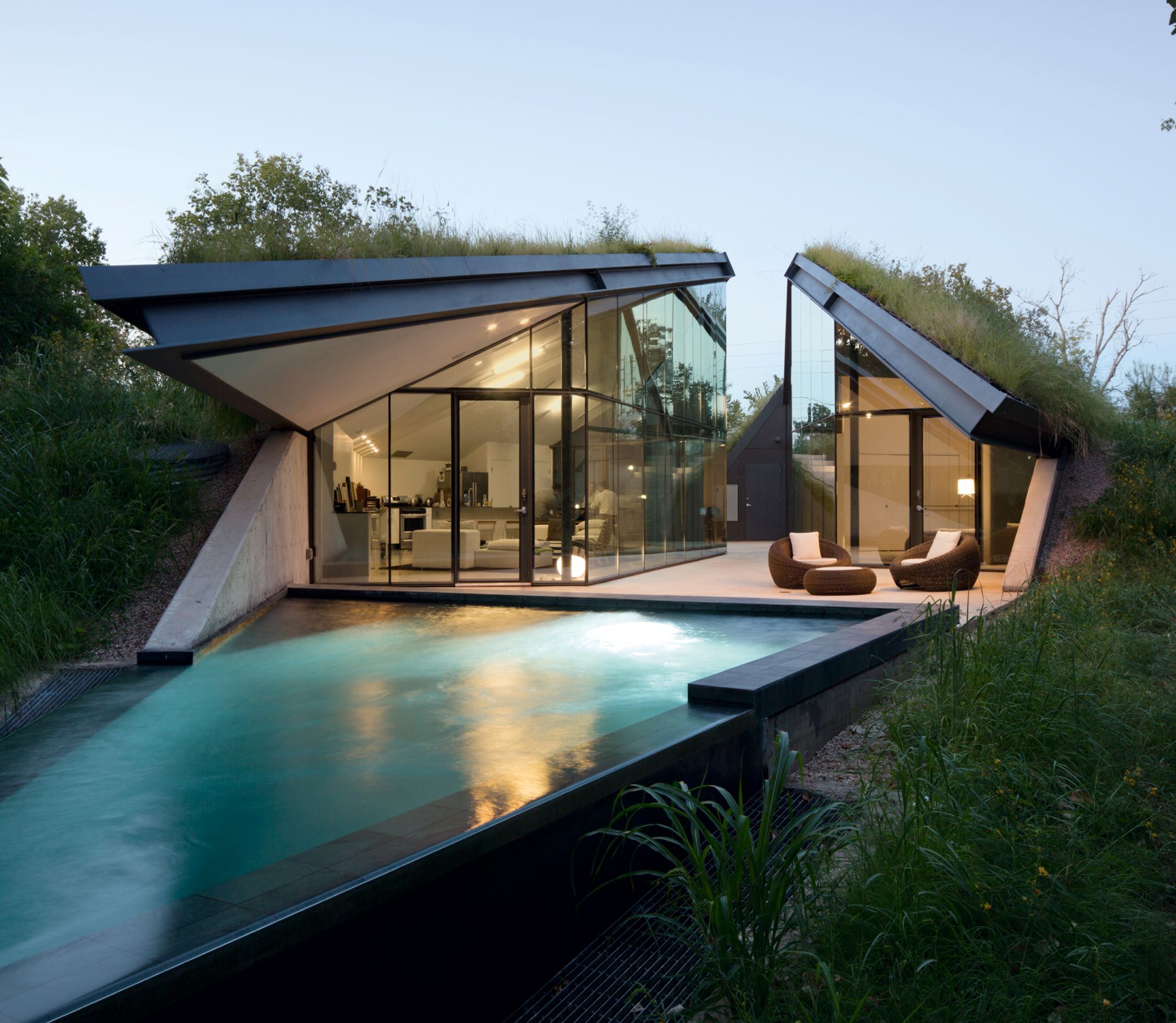 Phaidon Introductions: Sam Lubell on houses and homes
The influential architectural writer looks at how domestic designs have changed to match our aspirations
House prices might rise (and occasionally fall), but what does domestic architecture say about the changing nature of our value system? Quite a bit, argues the US architectural author, Sam Lubell, in the introduction to Houses: Extraordinary Living, an exploration of 400 of the world's most innovative and influential architect-designed houses created since the early 20th century.
"Of all building types, the house is the most personal and the most essential," writes Lubell. "Our home is our sanctum, and it is a mirror on our private selves. For architects, it's the place to most freely experiment and, often, to establish a reputation before moving on to larger-scale projects. For historians, residential design is a bellwether—a forerunner of changes in style, philosophy, and technique. Exceptional houses have changed and shaped architectural history, and they have long influenced how and where we live, and even how our societies function.
"The four hundred homes in this book are a cross section of the most remarkable residential achievements of the modern era, from the beginning of the twentieth century to the present. The selection includes everything from small prefabs to vast estates, in styles ranging from Art Nouveau and Arts and Crafts to Modernism, High-Tech, postmodernism, Deconstructivism, Neo-Modernism, and styles that are emerging now.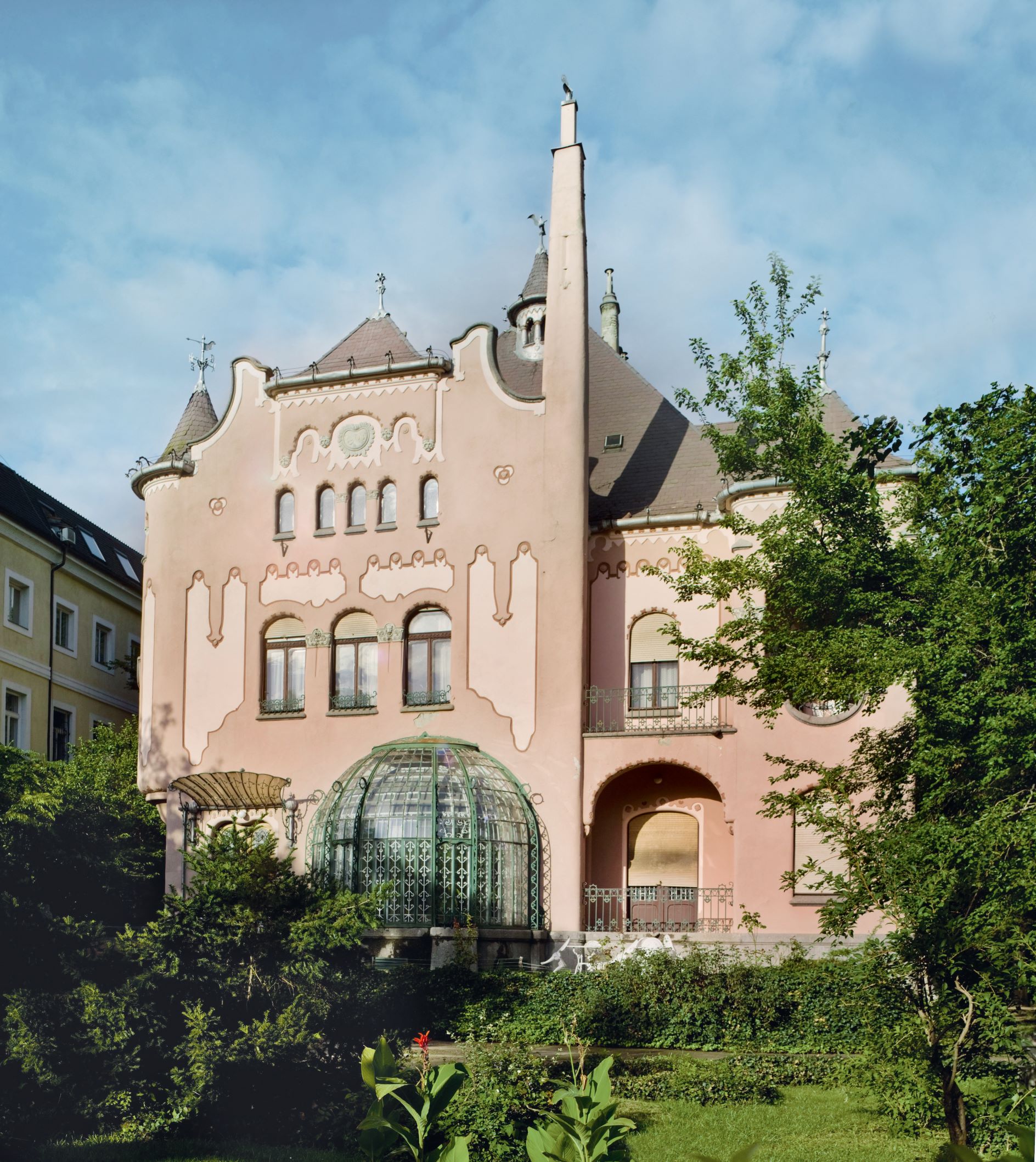 "Some are international icons. Others have become synonymous with their architectural styles and their times. Many more are hidden revelations created by talents left off the usual lists. Each represents an important light in the complex constellation of twentieth - and twenty-first-century residential architecture. In their own way, each house represents fundamentally human values and aspirations.
"Built at the turn of the twentieth century, Belgian master Victor Horta's own house in Brussels, with its lacy metalwork, curving glass, and flowerlike murals, is a flourishing emblem of Art Nouveau, in which fluid lines of intricate decoration merge with structure and new materials in vividly depicting the natural world. Greene & Greene's rustic yet elegant Gamble House in Pasadena, California, with its exposed beams, puzzlelike joinery, integrated furniture, and sumptuous use of wood, dexterously epitomizes the Arts and Crafts movement, joining decorative and fine arts, traditional craft, and architecture as a reaction to the numbing uniformity of industrial production. Coexisting with these novel forms were more familiar ones: historical styles like Mission Revival, Italianate, Neoclassical, and Beaux-Arts, that celebrated grandeur, ornament, and tradition.
"The ultimate embodiment of the modern industrial world was the emergence of Modernist architecture, marked by rejection of the past, abolition of ornament, easy replication, and an embrace of futuristic technology. One of its earliest iterations is the Steiner House, a white concrete, cubic form in Vienna created by Adolf Loos, who famously called ornament a "crime," not only as a waste of time and effort, but also as a symptom of immorality. Walter Gropius, a cofounder of the Bauhaus in Dessau, Germany, created the highly rational Masters' Houses, showcasing interlocking cubic structures, generous balconies, and (to some extent) modular construction.
"The movement found its road map with the most famous Modernist house of all: Villa Savoye (1930) in Poissy, France, a machine-inspired sculpture instilled with Le Corbusier's "five points of architecture," a regimented building prescription that called for pilotis, open plans, ribbon windows, free facades, and flat roof terraces. There was a flood of Modernist homes that followed, and a symbol of the movement's maturity—and adoption by the elite classes—was Mies van der Rohe's Farnsworth House (1951), an icon of the International Style in Plano, Illinois.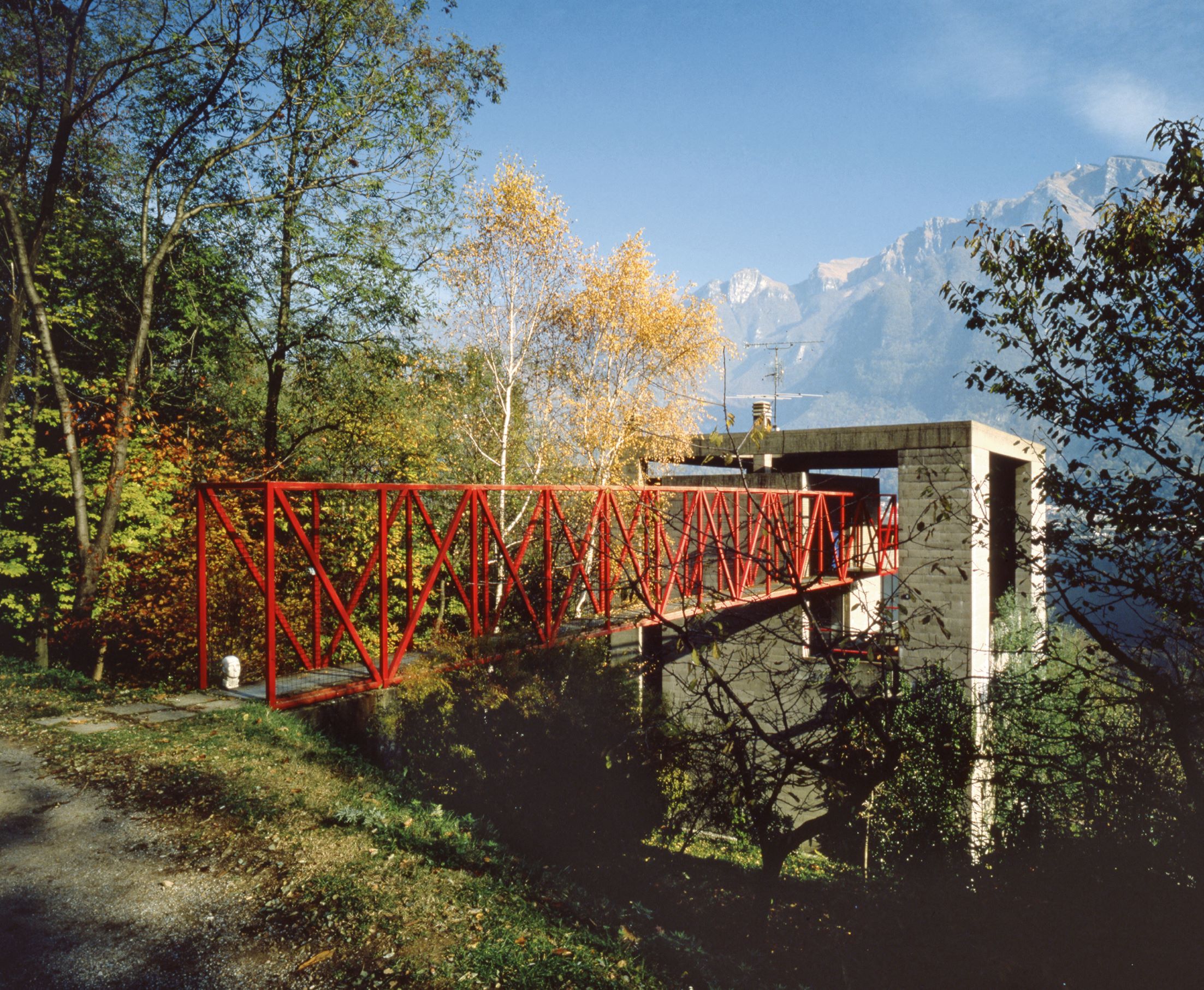 "By the late 1960s and '70s, fatigue with Modernism's mass-produced aesthetic and ultra-serious ethos had spurred unusual, often irrational remedies. The postmodern cavalry was led by the likes of Robert Venturi (who together with Denise Scott Brown formed Venturi, Scott Brown, & Associates)—the Vanna Venturi House (1964) in Chestnut Hill, Philadelphia, which Venturi designed for his mother, deliberately thumbs its nose at the Modernist movement's sacred tenets of progress and order.
"Beyond style or even philosophy, the driving force behind most of these residential touchstones has been innovation. From a bird's-eye view, we can observe the most basic progressions: proficiency with factory-tested industrial materials such as steel, cast iron, tile, reinforced concrete, and glass helped Art Nouveau come to life, made Beaux-Arts grander, and let the geometric maneuverings of Art Deco and Streamline Moderne thrive. Experiments in open plans, frame construction, modular techniques, and the mass production of glass, steel, and concrete, particularly after World War II, helped Modernist architecture expand from a niche into the dominant force of the midcentury. In the wake of Modernism, architects took advantage of a widened material palette, more systematized construction, and emerging digital technologies to build new, often quasisculptural forms. Digital design has since advanced exponentially, and we're beginning to see residences that have been designed algorithmically and fabricated robotically.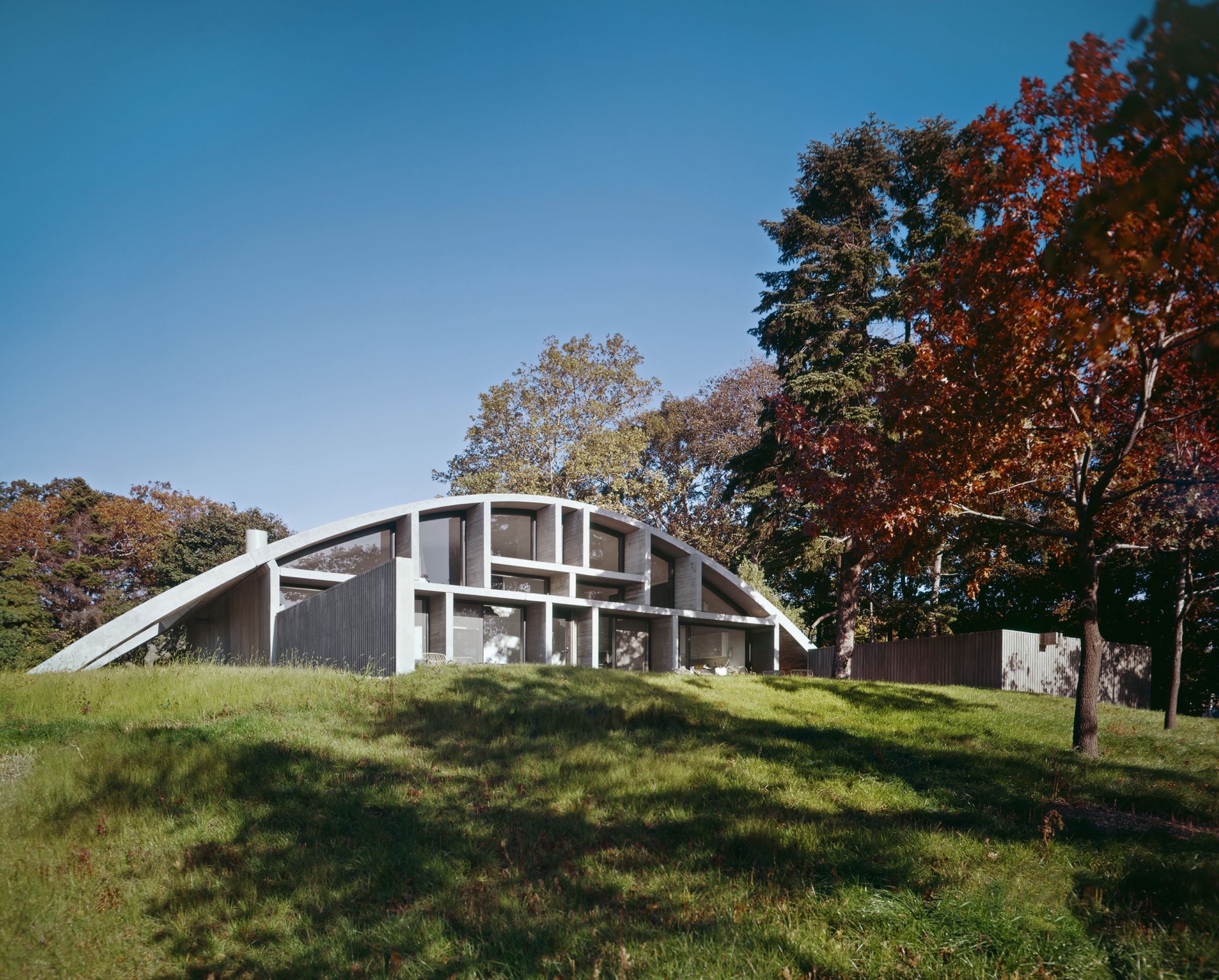 "Significant homes such as those profiled in this book have played a crucial role in defining how we live—setting the tone, and providing groundwork, for original residences. Modern pioneer Otto Wagner, employing new materials and forms while (very) loosely drawing from historical precedents and symbolic references, paved the way for countless architects hoping to break the shackles of historicism and inject a new vision into their work. His residences, like many products of the Vienna Secession, also helped launch a wave of mass publicity. They were artfully reproduced in posters, photographs, and books, displayed in museum and gallery exhibitions, and shown off (and often criticized) in new publications, including Moderne Architektur and Der Architekt. They played a major role in the emergence of the architect's so-called Wagner School, influencing the likes of Hoffmann, Josef Olbrich, Rudolph Schindler, and Louis Sullivan.
"Wright (whose protégés fanned out to all corners of the globe) excelled at self-promotion, harnessing media including books, magazines, and, later, television to not just promote his work but also establish a unique persona and mythology. The success of his Prairie and Usonian Homes, with their open plans, horizontal focus, novel construction techniques (like slab foundations and underfloor heating), and close connection to their surroundings, influenced generations of residential designers, particularly in the rush to build housing after World War II. Similarly, Philip Johnson, a well-connected blue-blood with a knack for galvanizing attention, helped make his Glass House in New Canaan, Connecticut — itself infamously influenced by Mies van der Rohe's Farnsworth House —into an architectural icon, hyped in both architecture periodicals like Architectural Review and consumer publications like Life magazine. New York Times architecture critic Nicolai Ouroussoff wrote in 2007 that the home's 'celebrity may have done more to make Modernism palatable to the country's social elites than any other structure of the twentieth century.'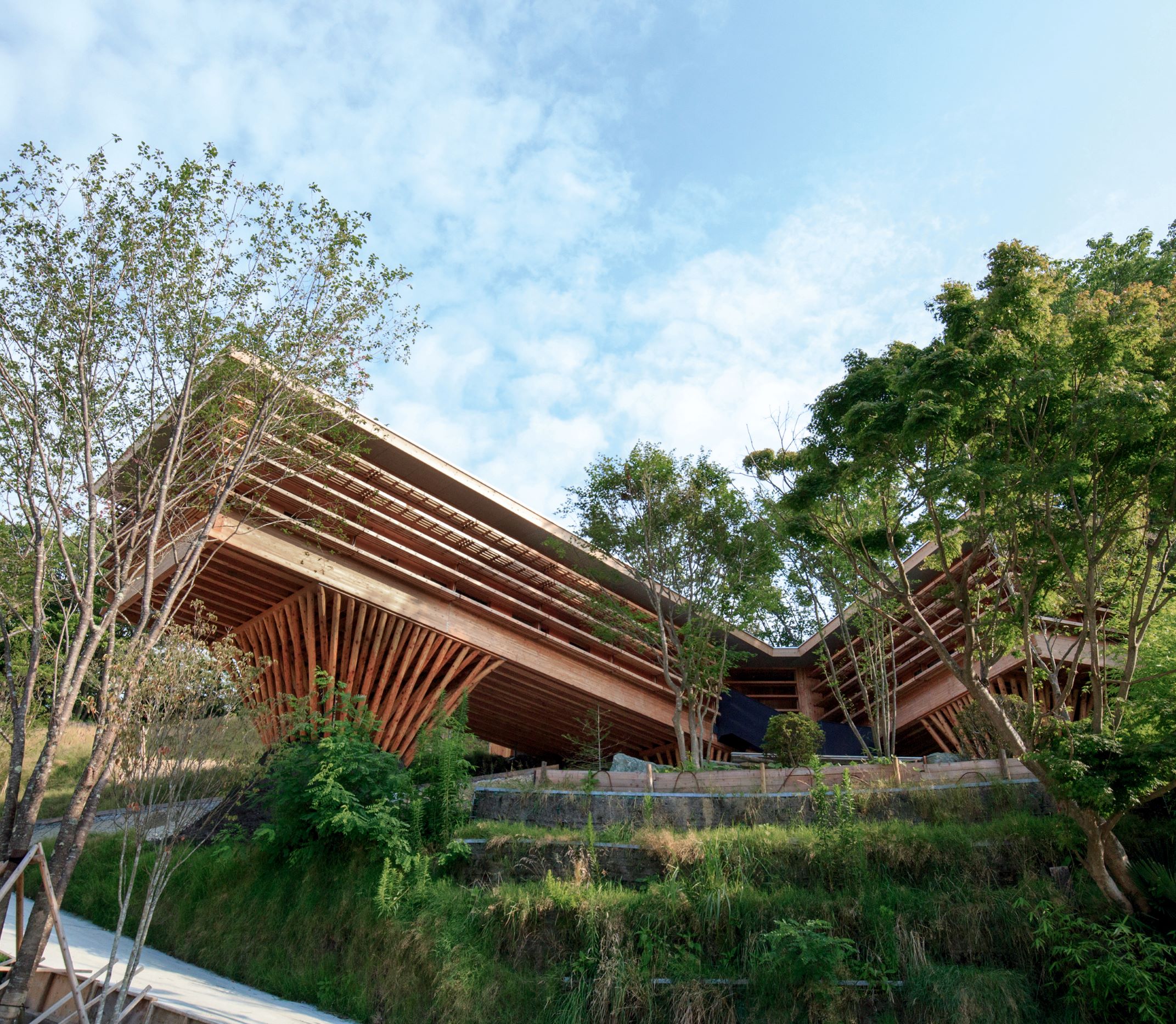 "The postmodern works of Krier, Michael Graves, Charles Jencks, Charles Moore, and Robert Venturi and Denise Scott Brown, with their cheeky nods to history and kitsch, have influenced a generation of homes that casually mimicked styles that generally had no place in their new surroundings. Today's most exceptional contemporary homes continue to shape the residential landscape, far ahead of their imitators. They are disseminated more widely, and rapidly, than ever, via the Internet and social media. These exceptional residences, and their architects, are leaders, not followers. Their designs draw from collaboration—a synthesis of client, site, and personal vision— setting a new standard of invention.
"As home building becomes more commodified, and values shift from design inspiration and quality of life to quantity of space and lists of amenities, luxury has, to a great extent, leapfrogged other considerations of contemporary taste. But it is rarely the driving force for the best homes. A truly extraordinary residence doesn't rely on gimmicks, formulas, or opulence. It's a deeply personal endeavor, emerging from the mind, heart, and soul of its architect, that inherently enhances and reflects its surroundings and the life of its occupants."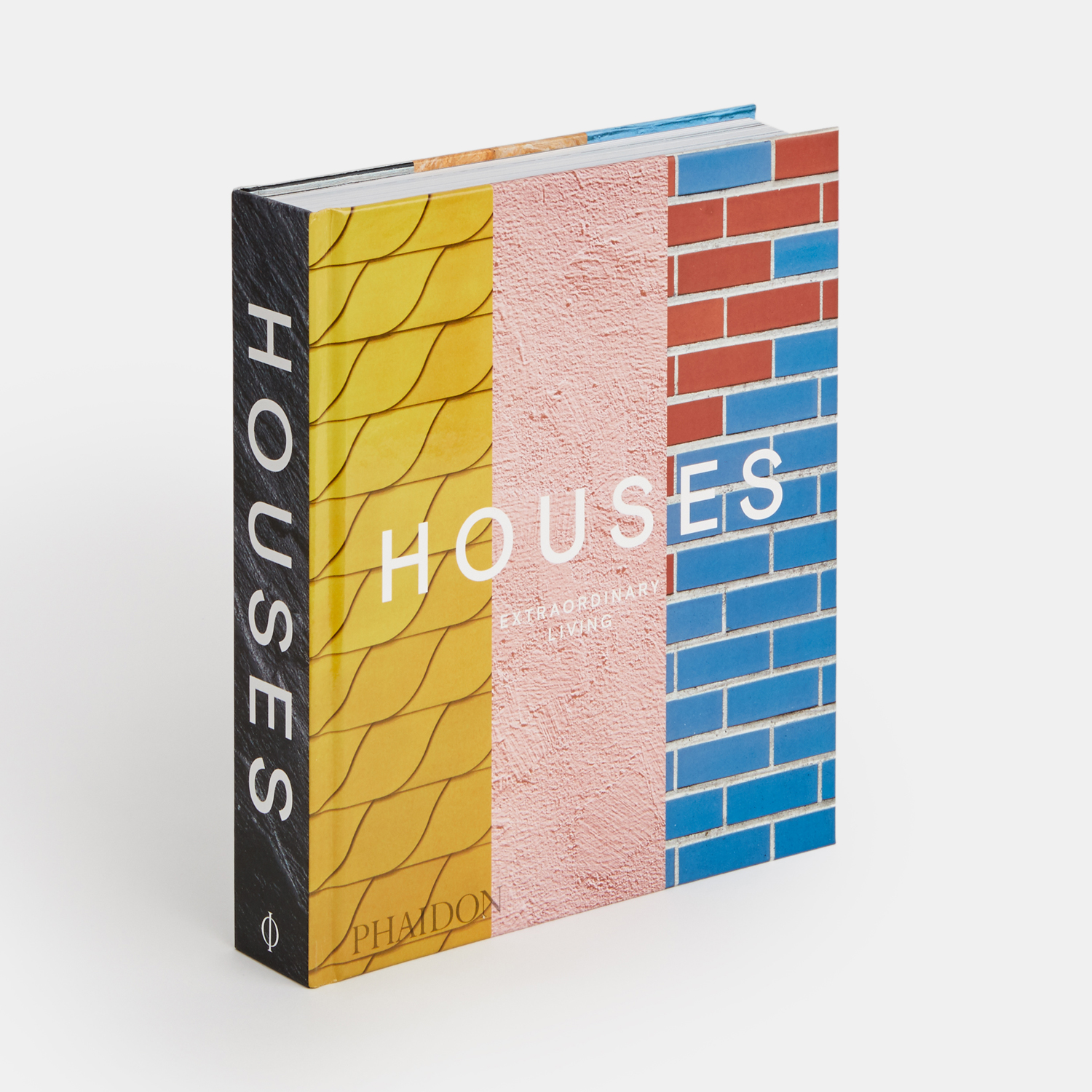 To explore 400 of the world's most innovative and influential architect-designed houses created since the early 20th century buy your copy of Houses: Extraordinary Living here.