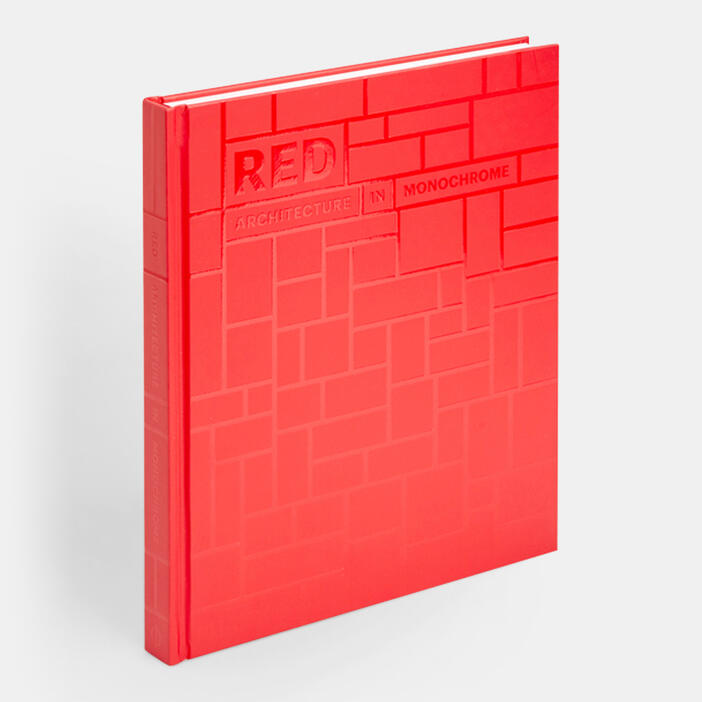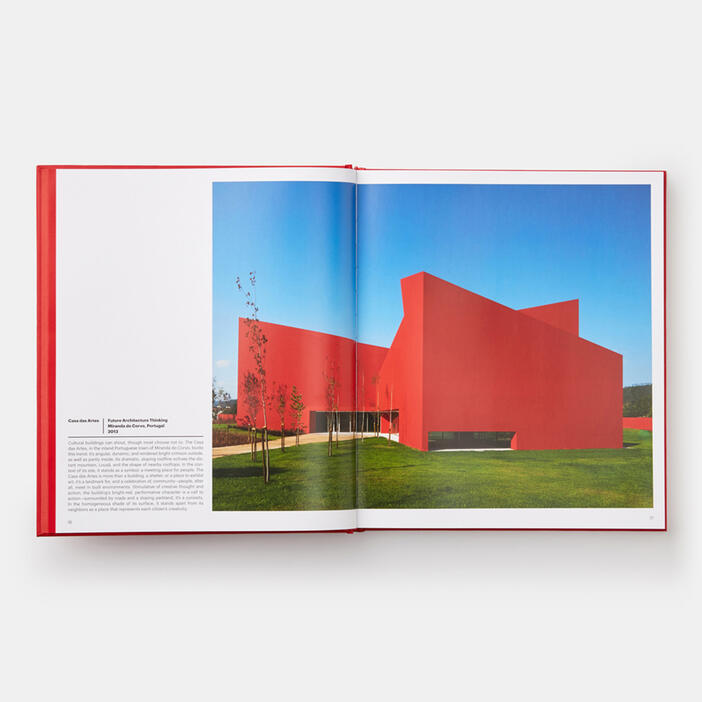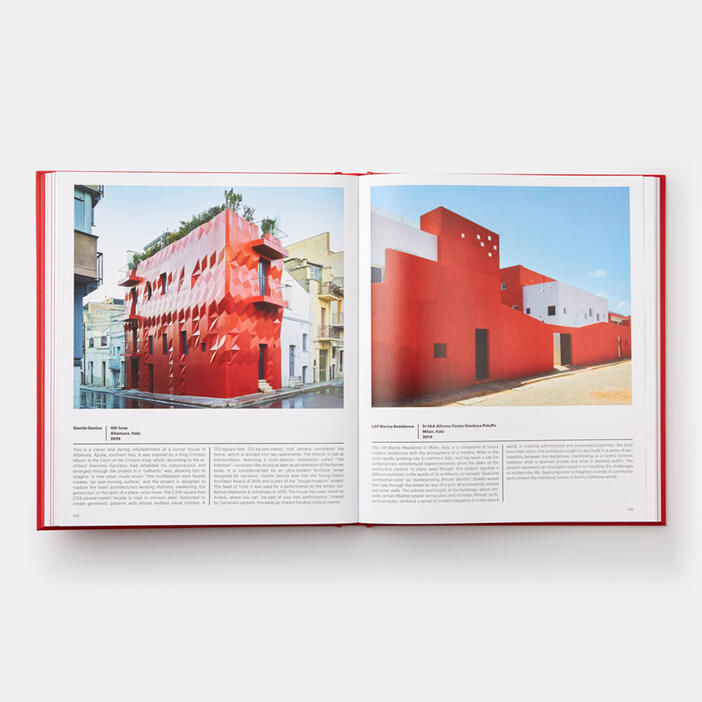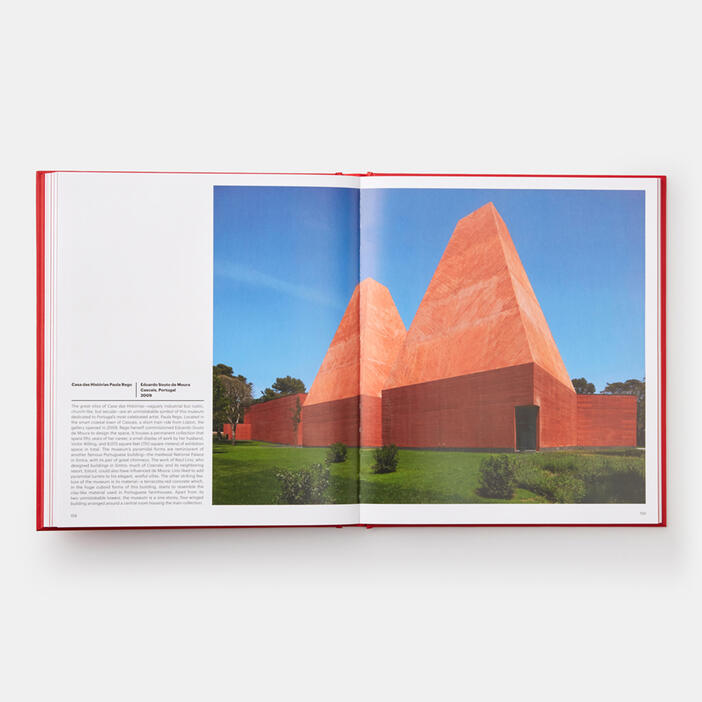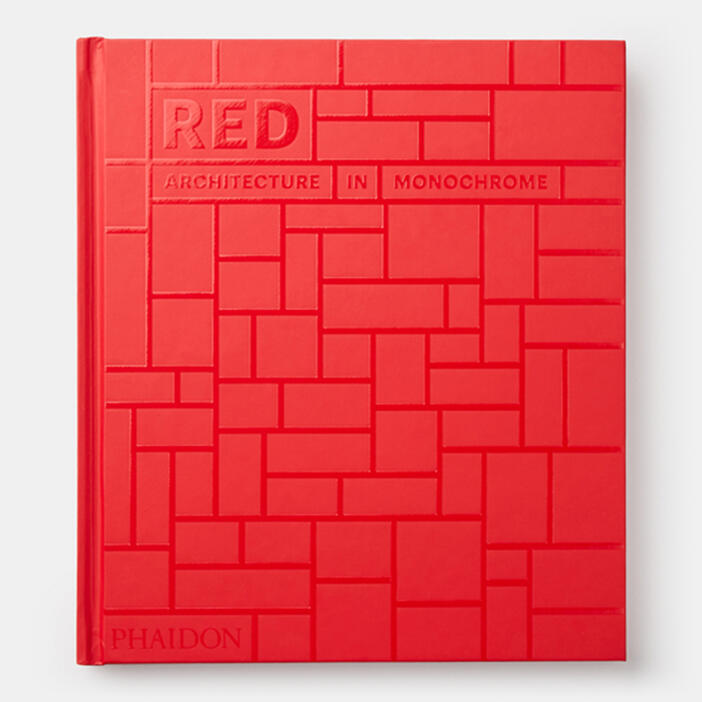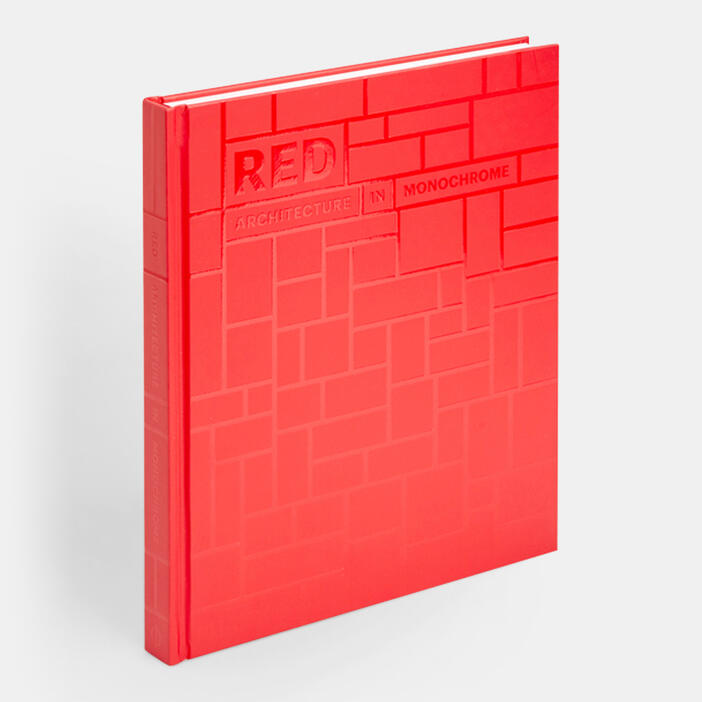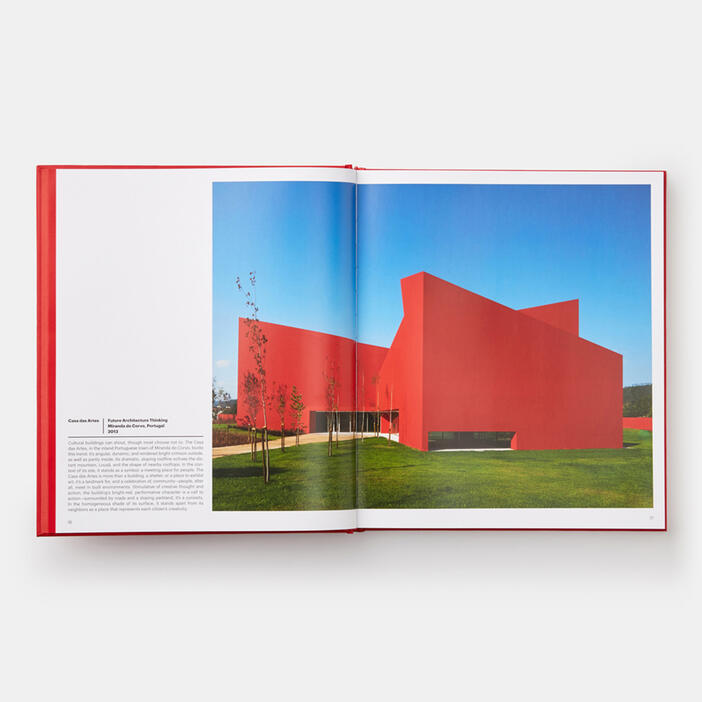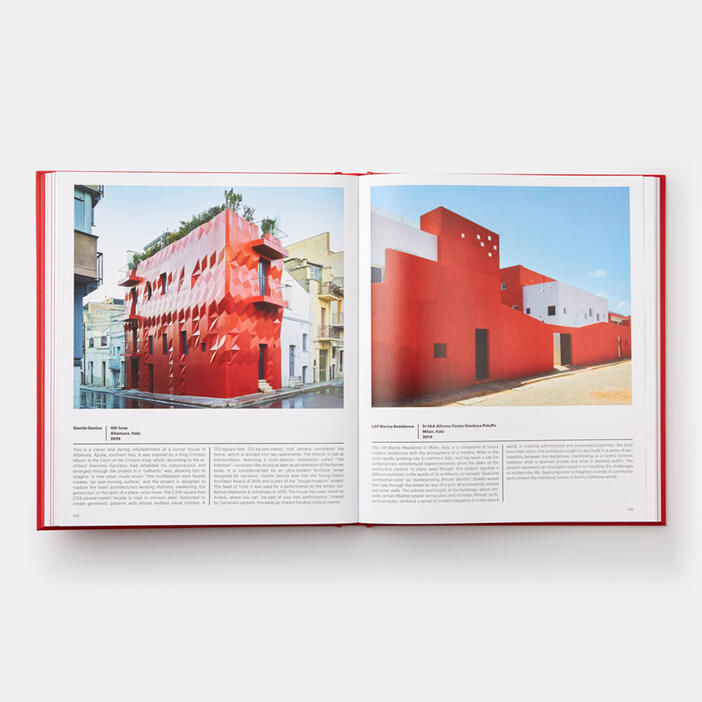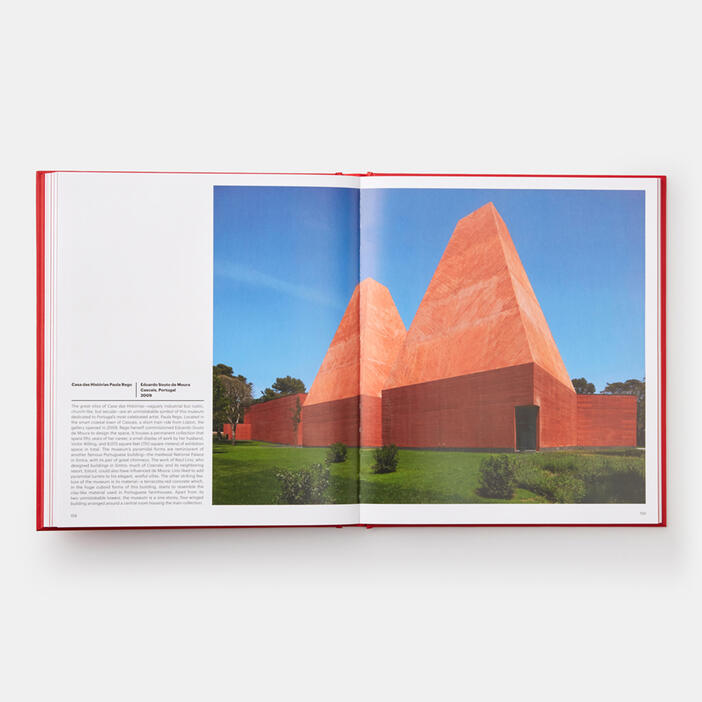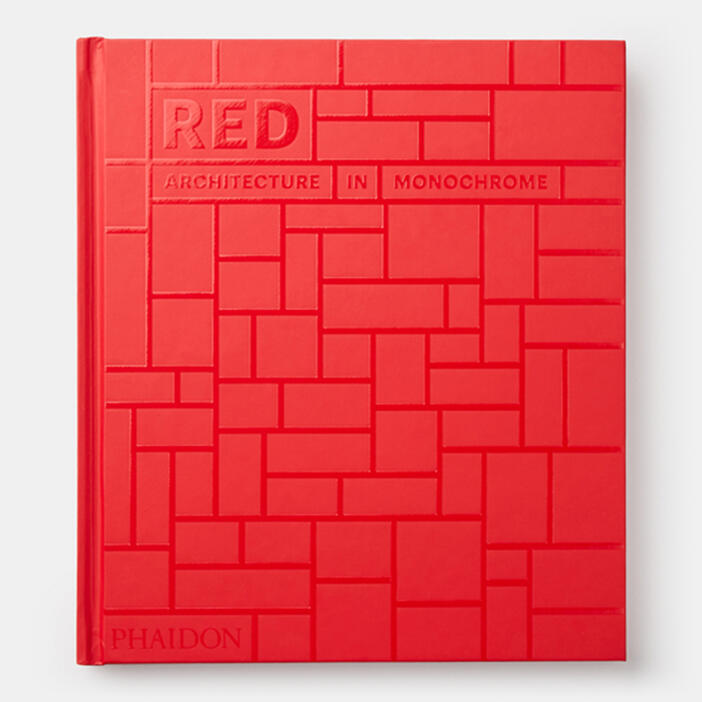 Red: Architecture in Monochrome
Price AUD$59.95 Price CAD$65.00 Price £29.95 Price T49.95 Price USD$49.95 Price €39.95
A visual exploration of red's vivid role in global architecture over the centuries.
From the earliest structures to today's contemporary creations, red has been one of the most traditional, and, at the same time, most cutting-edge, colors in the built world.
Through stunning photography with informative text, you can explore more than 150 of the most striking buildings in existence - from the deep-red and stainless steel of LA's Petersen Automotive Museum to Moscow's red-brick State Museum and beyond.
Visual pairings juxtapose striking works in a fresh, new approach to looking at and understanding architecture, including projects by some of the best architects of the twentieth and twenty-first centuries.
From the publisher of Black: Architecture in Monochrome.
Specifications:
Format: Hardback
Size: 290 × 250 mm (11 3/8 × 9 7/8 in)
Pages: 224 pp
Illustrations: 156 illustrations
ISBN: 9780714876832
Stella Paul was educator-in-charge (exhibitions and communications) and senior manager of the Interpretative Audio Program (Digital Media) at the Metropolitan Museum of Art, New York. She established the Smithsonian Institution's Southern California Center for the Archives of American Art, and has worked as a curator at LACMA.
"A dazzling celebration."—The Observer, The New Review
"Considers the cultural and spiritual significance of the shade over the centuries, accompanied by perceptive quotes from the likes of Robert Motherwell, William Carlos Williams and Robert Burns... Featuring works as from as early as 711 and spanning all the way through to 2017, Red: Architecture in Monochrome covers a plethora of architectural styles from a host of international practitioners... From residential developments and cultural hotspots, to school facilities and expo pavilions, no architectural typology is left unturned... The publication doesn't stop there – also considered is how artists apply the colour red in their works to express themes commonly associated with architecture... Visually rich, Red: Architecture in Monochrome is a bold insight into the colour's architectural lexicon of moods and expressions."—Wallpaper.com
"Demonstrates how red is both one of the most traditional – and the most contemporary – colours in architecture."—Architects Datafile
"A groundbreaking survey of the colour red in the built environment. Looking to social, architectural and art history, the visually arresting book provides a wider context for some of the world's boldest buildings."—AestheticaMagazine.com
"In architecture, it seems a contemporary – and bold – shade to use, but, as a new book by Phaidon details, red has made its mark on more than just brick... The book provides a chromatic compendium of rebellious creatives on a mission to bring some colour to the world."—Luxury London Magazine
"These structural works of art show off the best of monochromatic design."—Architectural Digest
"Documents over 150 buildings globally, beginning with the vermillion-painted temple in Kyoto dating from 711 through to the medieval Stralsund City Hall in Germany, vernacular farm buildings in Scandinavia, traditional English coastal cottages, the 1799 Hawa Mahal in Jaipur, India, and the 19th century State Historical Museum in Moscow. But predominantly it charts contemporary architecture, most of it mesmerising... As is customary in this excellent Phaidon series, the images and explanatory notes are interspersed with quotations. Zen-like, Henri Matisse pronounces: "A thimble full of red is redder than a bucket" while, for Derek Jarman, "Red protects itself. No colour is as territorial"... The minimalistic simplicity of the design makes page-turning a joy, while the compact notes are engagingly informative. If Titian were to have the last word, the colour white might very well be next in this series."—MorningStar
"Pack[s] a bold and nuanced punch."—1stdibs
"Red takes on different psychologies in different places: luck and happiness in China, good fortune in Iran and mourning in South Africa. "Red is fundamental to the human condition", writes art historian Stella Paul in her introduction... And a remarkable body of architecture, it also transpires."—China Daily
"In architecture, it seems a contemporary – and bold – shade to use, but, as a new book by Phaidon details, red has made its mark on more than just brick... The book provides a chromatic compendium of rebellious creatives on a mission to bring some colour to the world."—Canary Wharf Magazine
"Superb photography... Informative text... Outstanding buildings."—CentMagazine.co.uk
"With the release of Red: Architecture in Monochrome, the color's meaning is restored. Every single page spotlights a different ruby-hued structure from around the world. We recommend wearing polarized sunglasses while reading."—Elle Decor
"Red: Architecture in Monochrome is a 224-page homage to the color that represents love, passion, ferocity, energy, power, and more, and how the hue has been represented by the global architectural world throughout history."—Modern In Denver