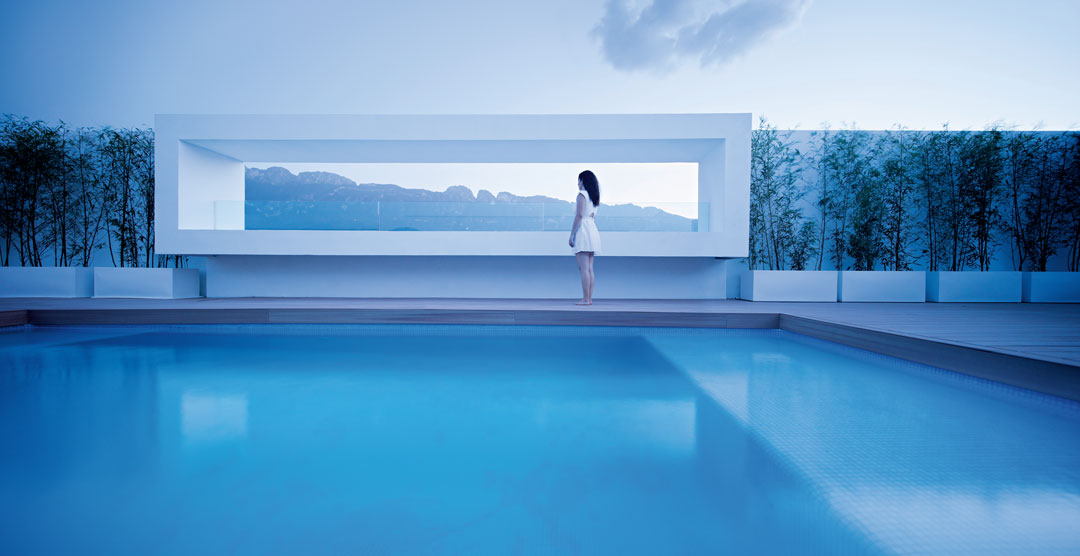 3 Pools to dive into (and one you might want to avoid)
They look welcoming, though you wouldn't want to break the surface of every swimming pool in our books. . .
You don't have to jump into the pool to enjoy its influence; just their presence can be remarkably calming. As we explain in our book Living on Water, "bodies of water—be they immeasurably large, quantifiably small, or in a state of constant motion—represent a particular sort of serenity. Here are a few especially serene examples from our books, and one where that peace is palpably shattered.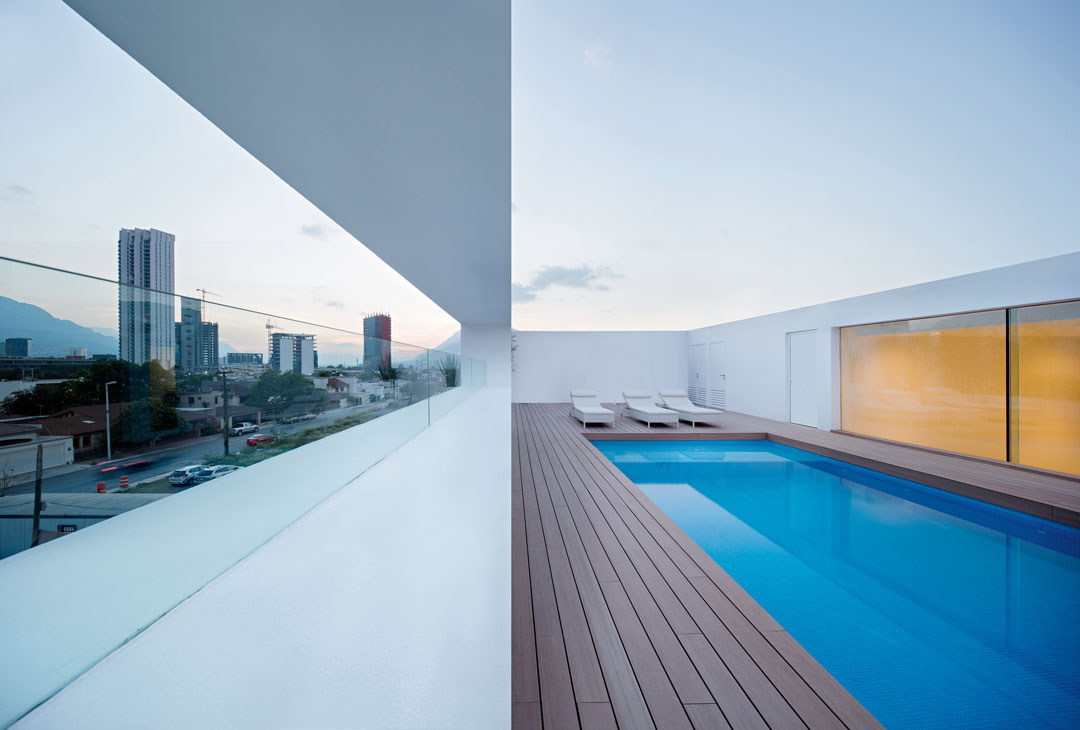 Domus Aurea, Alberto Campo Baeza and GLR Arquitectos, 2016, Monterrey, Mexico This stunning dwelling in north-eastern Mexico is in a cosmopolitan city, commands views of the Cerro de la Silla mountains, and also references one of the country's best-loved architects. "The Domus Aurea (House of Gold) is a light-filled residence designed as a contemporary homage to Luis Barragán," explains Living on Water, "the late Mexican architect who has come to symbolize aspects of the nation's architectural character."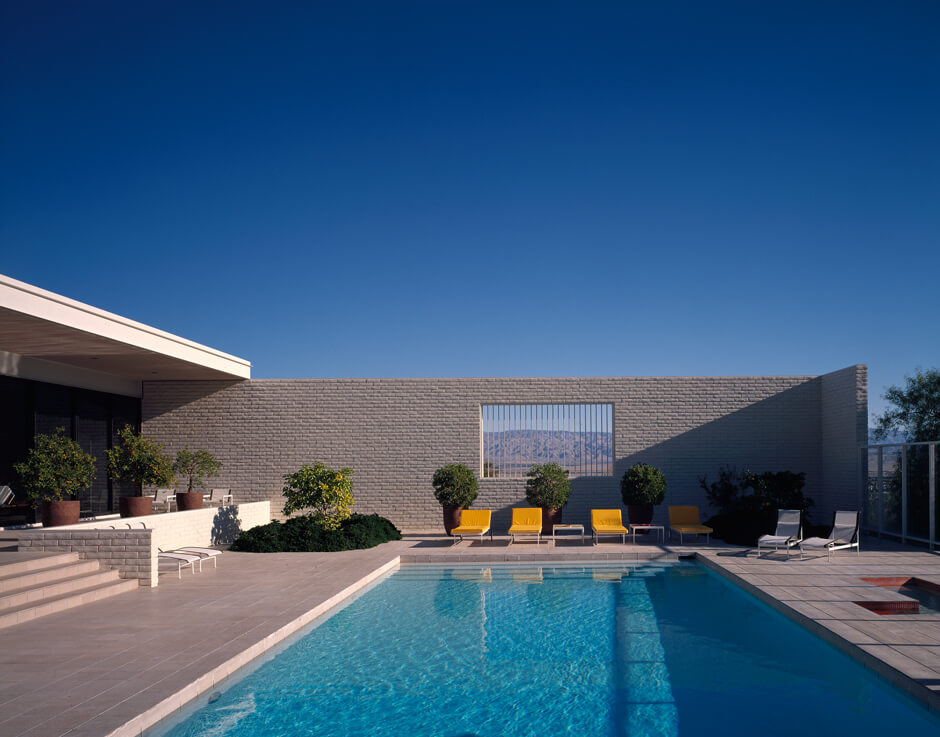 The Palevsky House, Craig Ellwood, 1971, Palm Springs, USA While many mid-century homes might be known for their floor-to-ceiling windows and open-plan living, this particular Palm Springs home keeps its beautiful pool behind a brick wall. It was commissioned by the US computer entrepreneur Max Palevsky, who felt his earlier Palm Springs home didn't offer him a sufficient degree of privacy. Palevsky even flew the architect Craig Ellwood over to North Africa to pick out examples of Moroccan walled architecture which they might reinterpret back in the US. The eventual design certainly proved successful, as can be seen in this image by the great architectural photographer Marvin Rand, reproduced in our book, California Captured.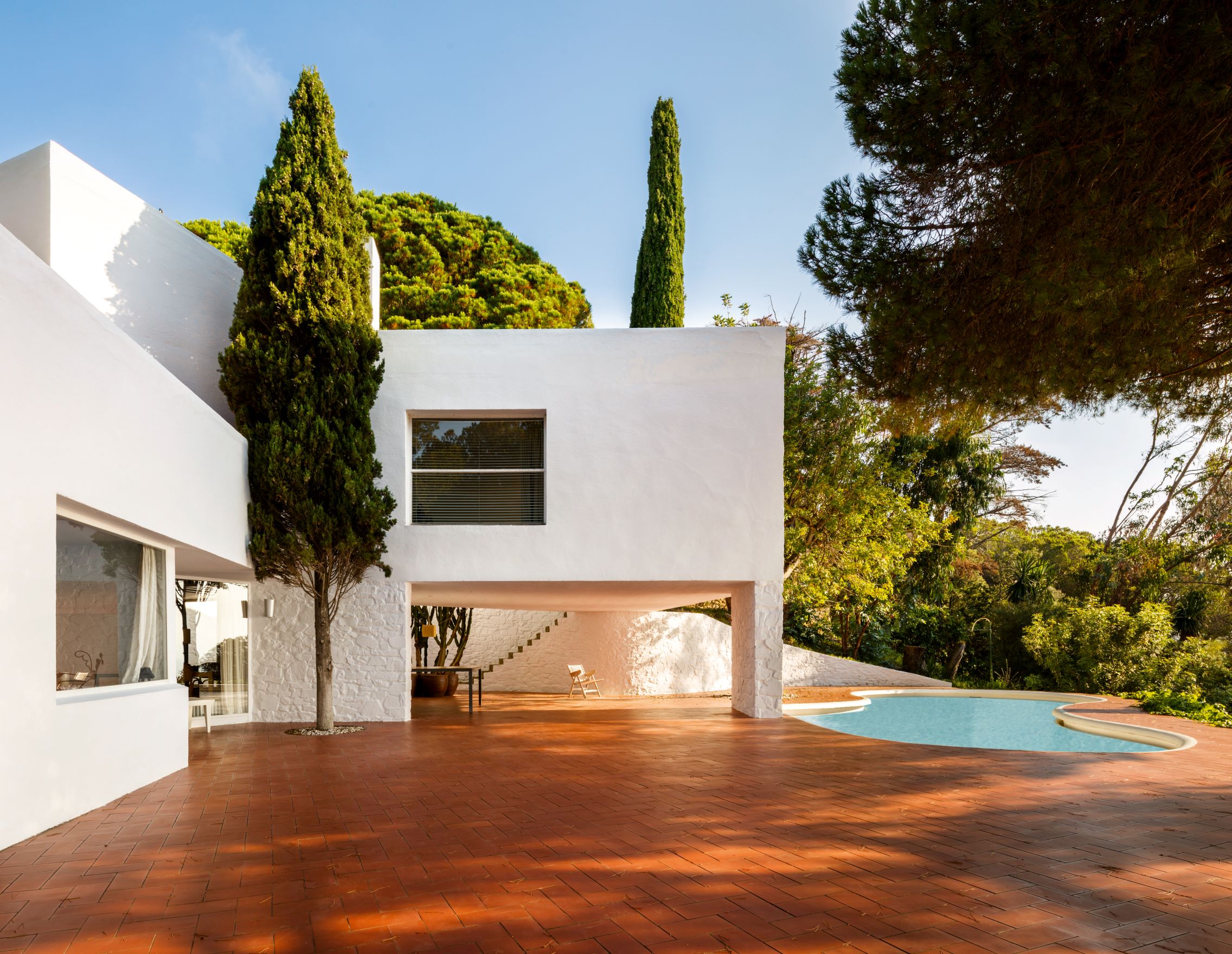 Casa Ugalde, José Antonio Coderch, 1952, Barcelona, Spain The softer lines and clever uses of different levels in this Spanish home shows how José Antonio Coderch, one of the masters of post-war Catalan Modernism, softened the prevailing styles of the time to suit his local climate and culture, making space for a pretty pool, as well as much more besides. "The terraces around the house form a fully integrated part of the overall design," explains our Atlas of Mid-Century Houses, "offering a choice of shaded and more open retreats."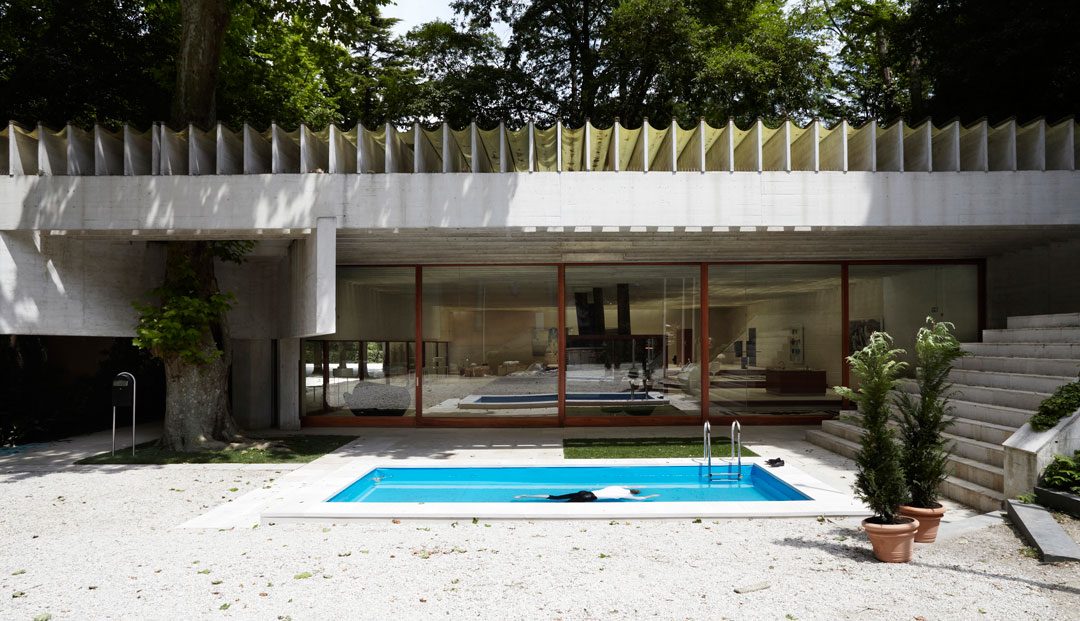 The Collectors, 2009 by Elmgreen & Dragset For the 2009 Venice Biennale the Scandinavian artistic duo Elmgreen & Dragset turned the Nordic and Danish pavilions into an upscale domestic setting, though one with a darker side. Drawing on the cinematic tradition of Ingmar Bergman, their film set like installation featured the figure of a wealthy drowned man in an otherwise perfectly blue pool. "He was fully clothed," says Ingar Dragset in our book, "although his Prada shoes were on the edge of the pool and he had taken his socks off."
The piece could be interpreted as a criticism of the arty elites who make it along to the Biennale every two years, yet Michael Elmgreen points out in our book, the man's death isn't necessarily a bad one. "It was a happy ending," Elmgreen argues. "He died of too much of a good life. He had everything and he liked to party, and he liked to live his identity to the fullest. Ending up face-down in a swimming pool might not be the worst thing."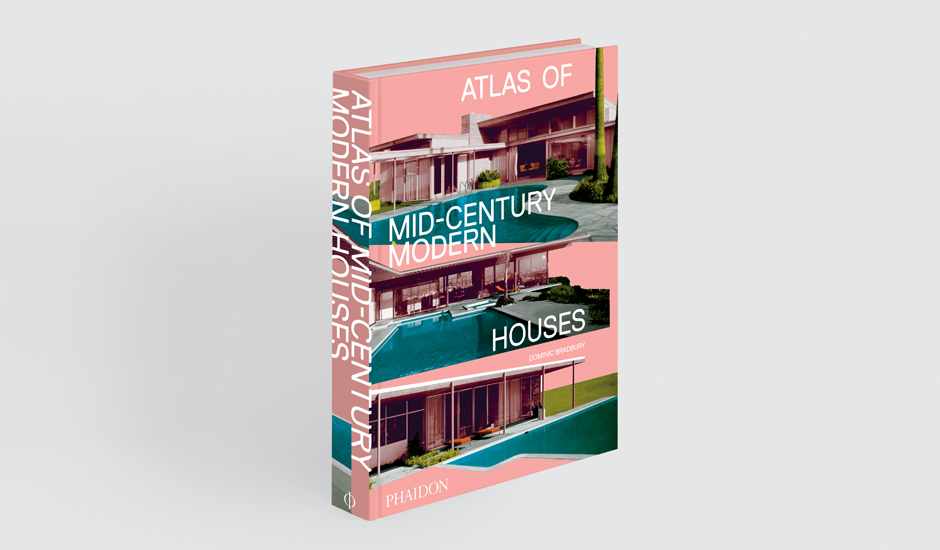 Thanks, Michael but we'd prefer to skip that particular ending this summer. But for more on these important artists, buy a copy of our Elmgreen & Dragset book here; for further visions of mid-century California, get California Captured; for a wider take on this global architectual style, get our Atlas of Mid-Century Houses; and for more about living on water, get Living on Water.