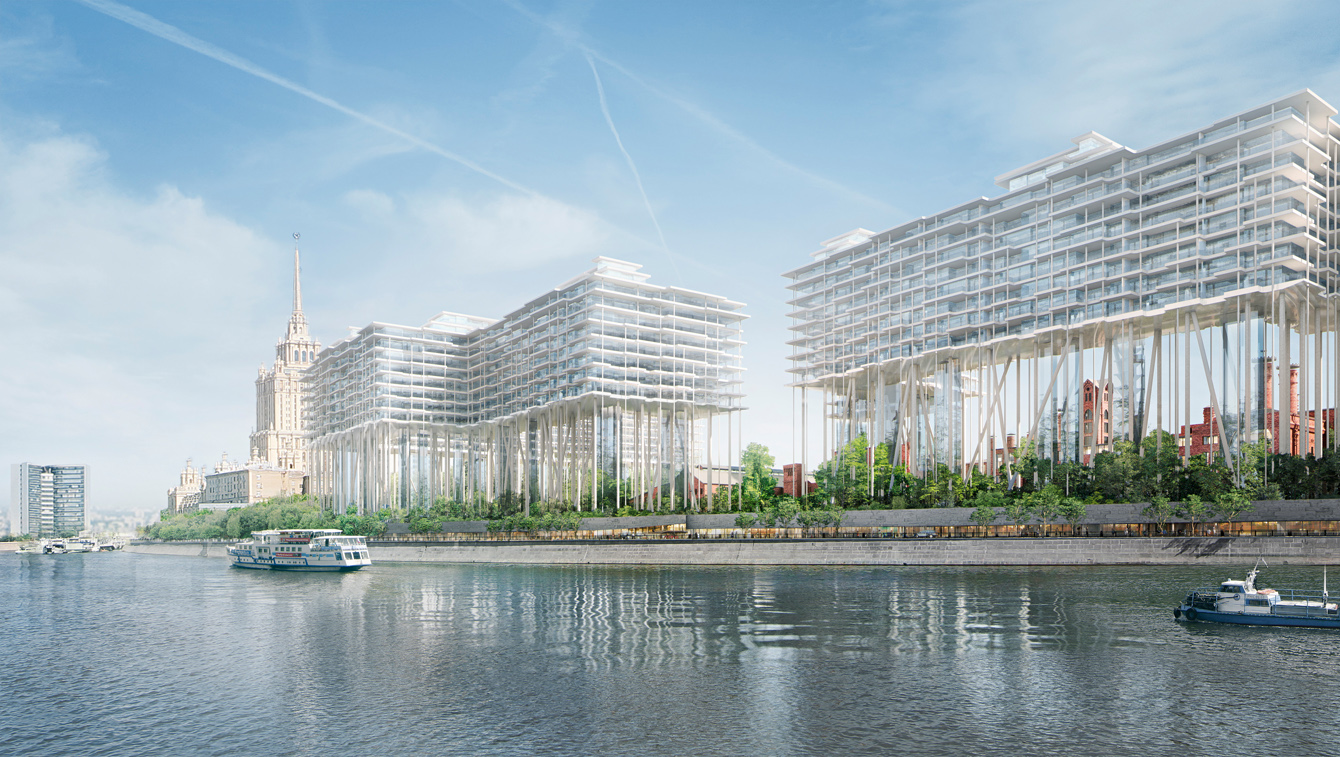 Herzog & de Meuron float a block above the Moscow River
The architects preserve old industrial buildings, create a new park and still make the most of a riverside view
The Badaevskiy Brewery was built beside the Moscow River in the Russian capital towards the end of the 19th century. It fell into disrepair a couple of decades ago, but now enjoys heritage status, which is why, when Herzog & de Meuron was asked to work on the redevelopment of this waterfront setting, they had to reach for the skies - literally.
The Swiss practice's luxury new residential block is set 35 metres above the ground, resting on a series of pillars, "like an elevated lodge in the forest."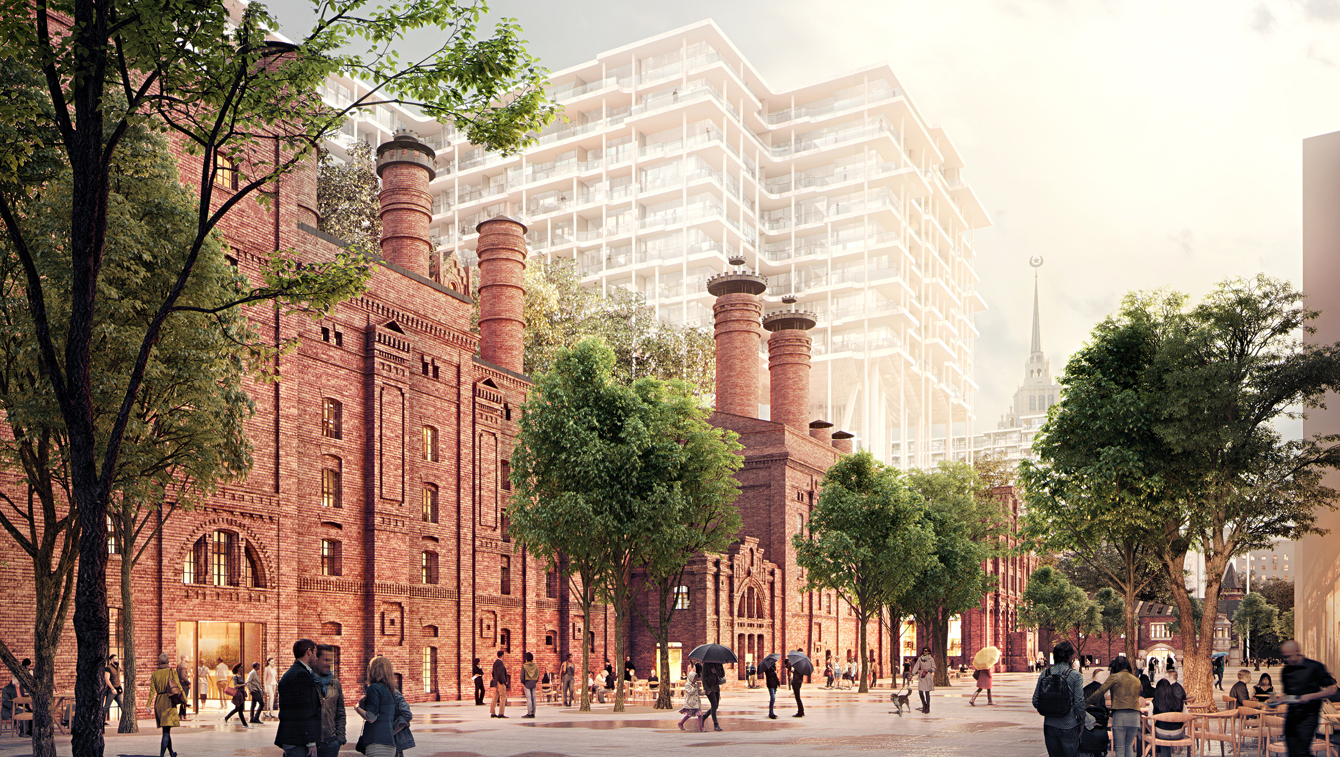 This 100'000 m² residential building will house apartments offering incredible views of the city and the river from residents' balconies. The free space below the block, meanwhile, will be partially occupied by a public park.
This mix of old and startlingly new might sound a little jarring, yet, as architect Jacques Herzog explains, "Moscow is a city with a rich and controversial cultural and political heritage, with architectures reflecting avant-garde as well as conservative trends in the course of history. Our project for the redevelopment of Badaevskiy factory inserts itself in this very history and tradition of Moscow urbanism – it respects and re-uses existing industrial buildings while adding and overlaying them with radically contemporary structures."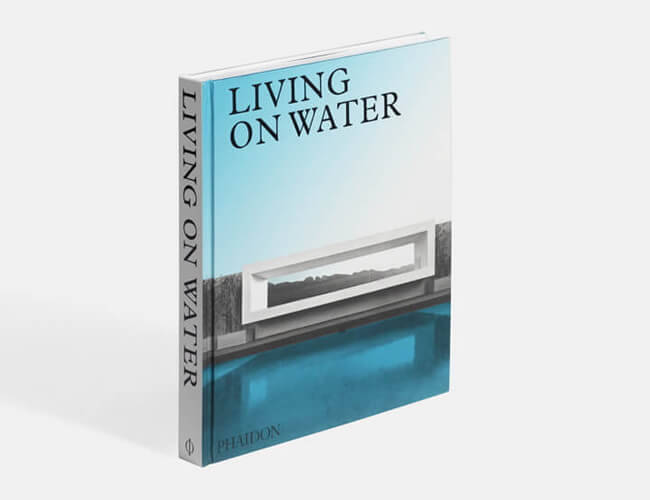 For more on waterside architecture get Living on Water; if you're going to Moscow don't forget your Wallpaper* Guide.