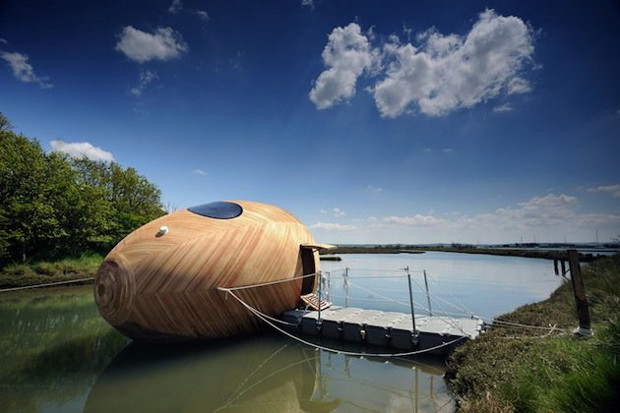 These waterside homes let you literally drift away
Cast off your bow ropes and your cares aboard these floating homes, all featured in Living on Water
From the lake villages of Benin, to the canal communities of Amsterdam or London's Little Venice, waterborne architecture is common throughout the world. However, it's rarely a progressive or as beautiful as the floating pieces of real estate featured in Living on Water: Contemporary Houses Framed By Water.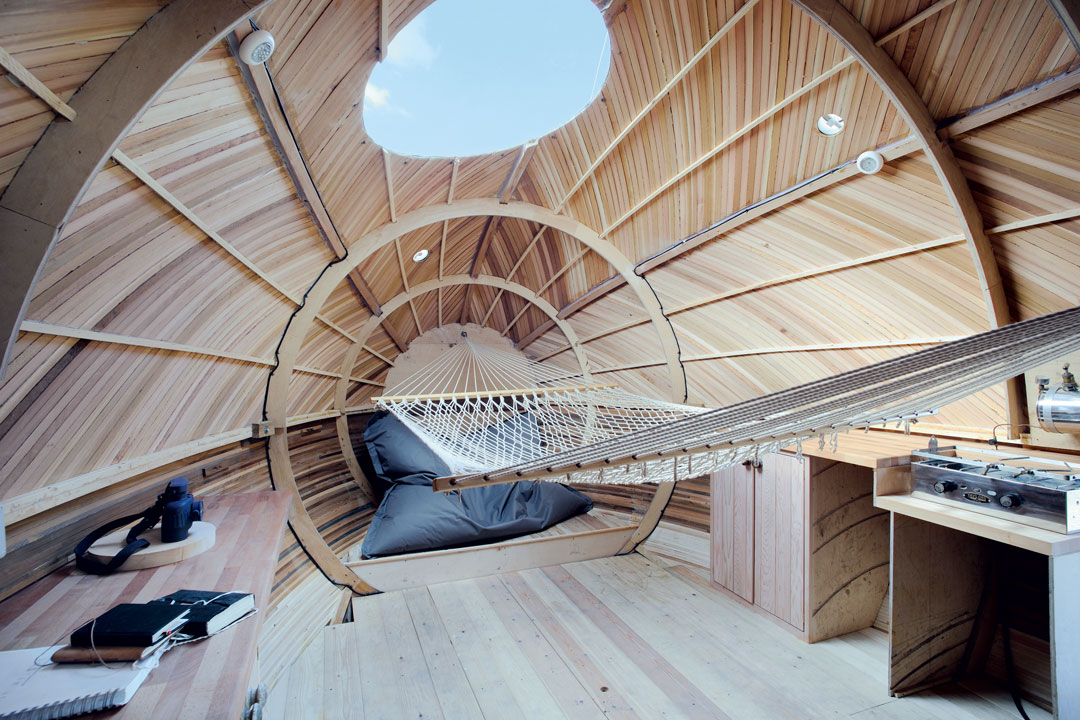 Exbury Egg (PAD Studio, SPUD Group, and Stephen Turner), 2013, Beaulieu River, Hampshire, UK Life couldn't be simpler aboard this teeny house boat, moored on a stretch of coastal river in southern England. "Built by a local boat builder, the egg was constructed as acold-molded reclaimed cedar-sheathed structure," explains Living on Water. "Inside, the living space is small and perfectly formed—there is room for a hammock (ideal, no doubt, in a floating house), a desk, a small stove, and an oval-shaped skylight for viewing the sky."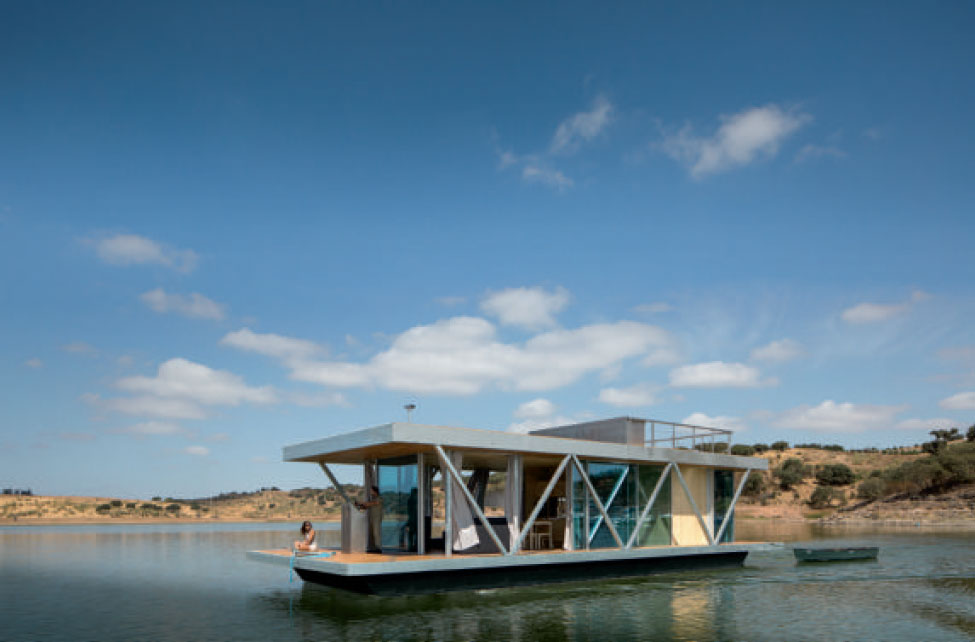 Floatwing (Friday/University of Coimbra) 2015, Alqueva, Portugal You can stay aboard this floating home, designed by Portuguese students and academics, for up to a week without calling in a port. "The residence has a distinctly maritime feeling—decked out in hardwoods and plywood to create a minimalist, functional interior," explains Living on Water. The front deck even has a pilot's wheel and a power throttle for Floatwing's engines.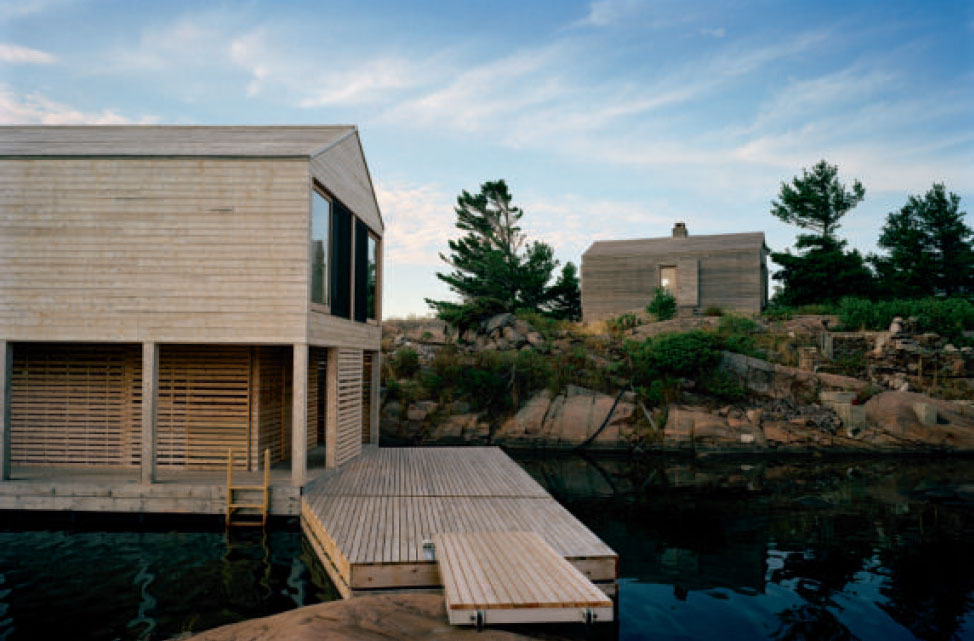 Floating House (MOS Architects) 2005, Lake Huron, Ontario, Canada This floating abode isn't made to drift, so much as much link two pieces of dry land. "Positioned on an inlet, the house acts as a bridge, connecting two sides of the bay by means of a walkway," explains Living on Water. "Built almost entirely of wood—aside from its steel structure and floating apparatus—the house references local vernacular architectural styles. In so doing, its symmetrical façade is at once understated and surprisingly unconventional."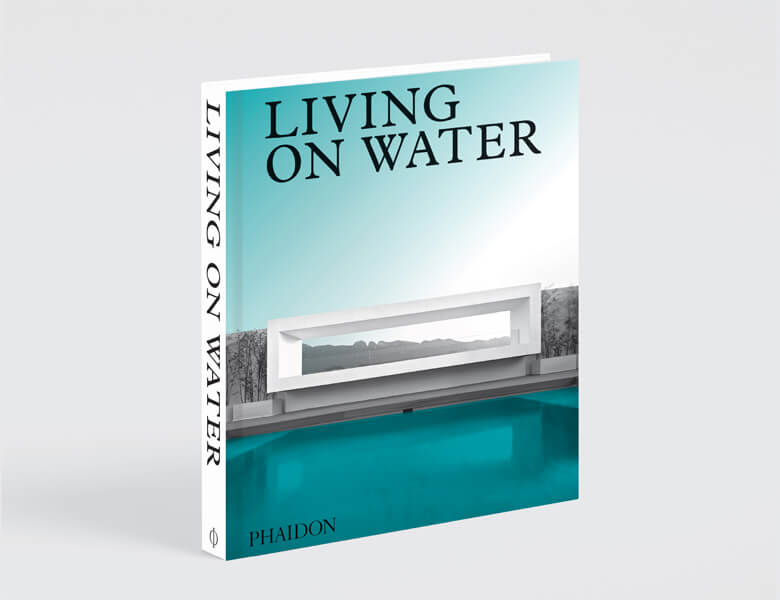 For many more works of architecture that go so well with water, get Living on Water here.