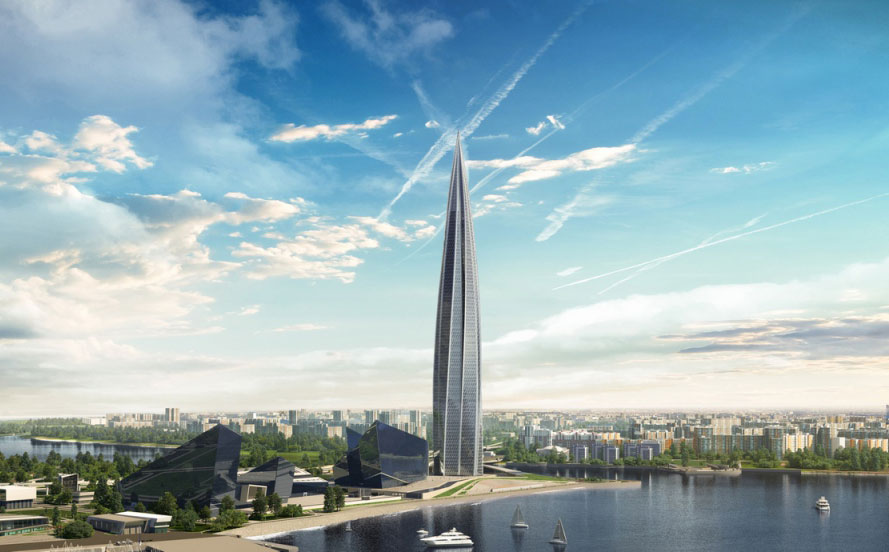 Europe's tallest building is 50 per cent higher than The Shard
Gazprom - the world's biggest gas provider - has a very, very energy efficient new headquarters in St. Petersburg
For a brief period from 2011 until 2012 Renzo Piano's 309.7m London skyscraper, The Shard, was the tallest in Europe. However, it has since been dwarfed by three new buildings in Moscow, and, this summer, the title has shifted to Moscow's second city, St Petersburg, as one of Russia's largest companies plans its relocation.
The Lakhta Center, in the city's Lakhta district, right on the shore of the Gulf of Finland, has been designed by the British architectural firm RMJM, and is nearly complete. Standing at 462 metres, it is pretty much 50 per cent taller than The Shard, and will serve as the headquarters of the Russian energy giant Gazprom, which is currently based in Moscow.
Piles were driven 82 metres deep into the city's soft ground for the supertall's foundations. Wind speeds at a height of 400 metres in St Petersburg routinely reach 87 miles per hour. But just because its new owners control 18.4 per cent of the world's natural gas reserves, the Lakhta Center won't burn through huge amounts of fossil fuels. The 87-story skyscraper has been certified LEED Gold, and boasts a number of ecological features, including an ice storage facility, which can accumulate up to 1000 tonnes of ice during the night, to be used to air condition the building in the daytime.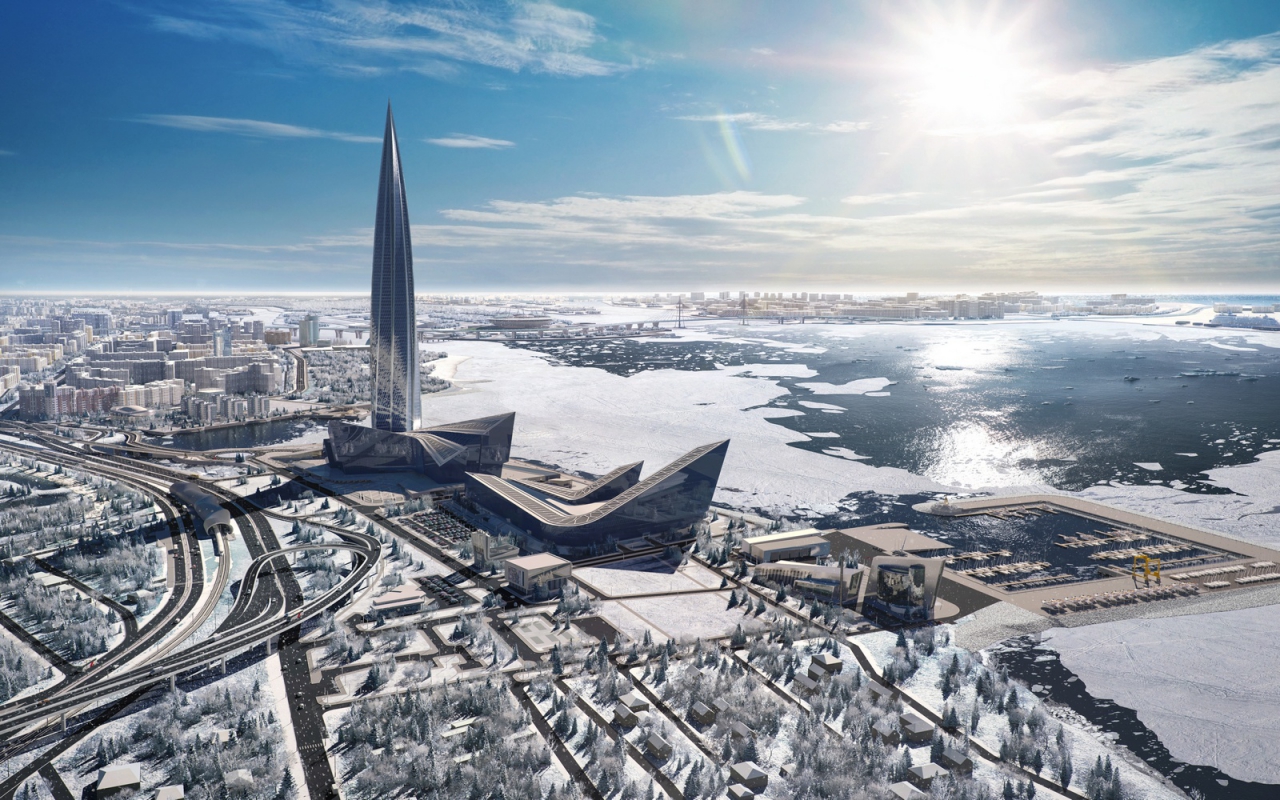 For more on waterside buildings on a slightly smaller scale, get Living on Water.