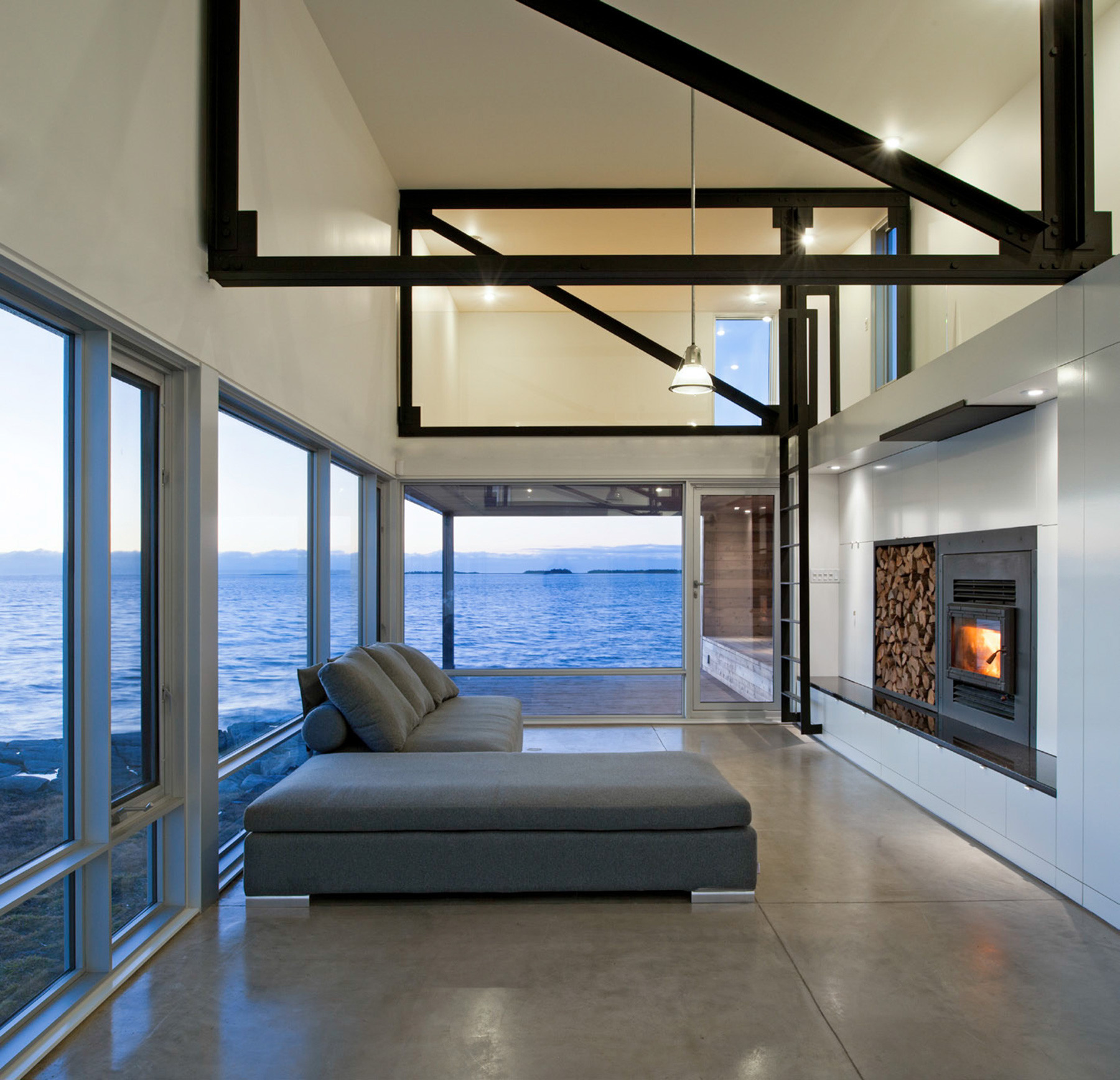 These waterside homes are perfect for a cosy log fire
Want a cool view and a warming hearth? Then these are the architectural retreats just right for you
Who says fire and water don't mix? Our new book, Living on Water, brings together a beautiful collection of houses, each of which has a strong connection to the oceans, lakes, rivers, and pools around them. Yet this aquatic focus doesn't dampen the need for heat, as these log-fire friendly houses show.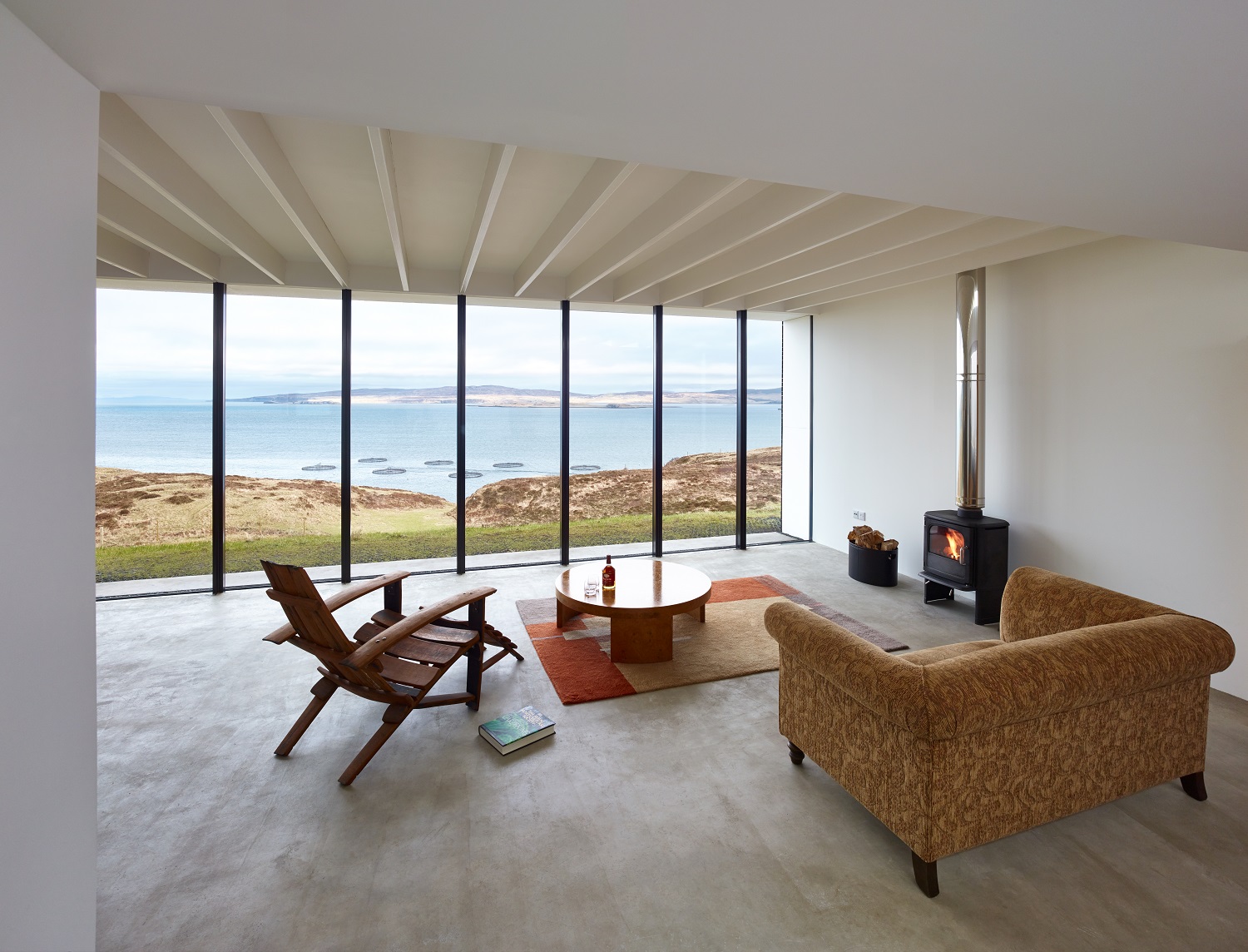 Cliff House (Galtrigill), Isle of Skye, Scotland, 2013 Nestling at the edge of Loch Dunvegan in Scotland's Isle of Skye, Cliff House is formed from two individual, low-lying interconnected blocks set beside the water. It was made for a couple who longed to get away from it all. Yet this sparsely furnished house does come with one luxury: a beautifully appointed fire.
Watershed Lodge (Hughes Umbanhowar Architects) Big Timber, Montana, USA, 2013 Built around a series of shallow ponds that flow out from the Yellowstone River, Watershed Lodge is a roomy, modern home that fits in perfectly to the riverine landscape, and has not one, but two spots for a fire. The lodge has both a suspended, modernist fireplace, and a more traditional hearth.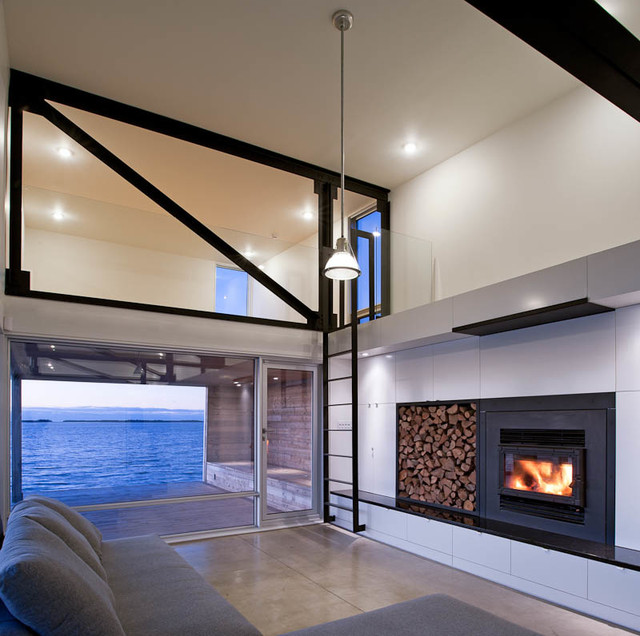 Sunset Rock House, (MacKay-Lyons Sweetapple Architects), Shag Harbour, Nova Scotia, Canada Located on the southern coast of Nova Scotia, Canada, Sunset Rock House is specifically oriented due west in order to catch the sun as it sets beneath the horizon. Stoke up the fire here while you enjoy a sundowner or two.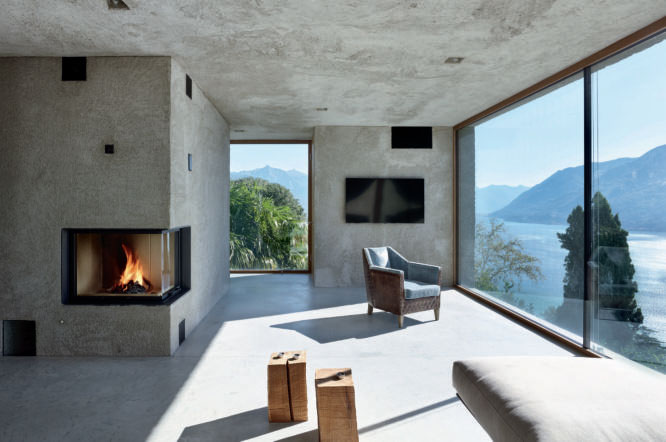 House in Brissago (Wespi de Meuron Romeo Architects) Brissago, Switzerland, 2013 On the Swiss-Italian border beside a vast alpine lake, this washed-concrete house has large windows with deep recesses, puncturing the walls to frame views across the lake and the mountains beyond. The fireplace, set into the home's wall at an angle, complements this geometric, blocky abode.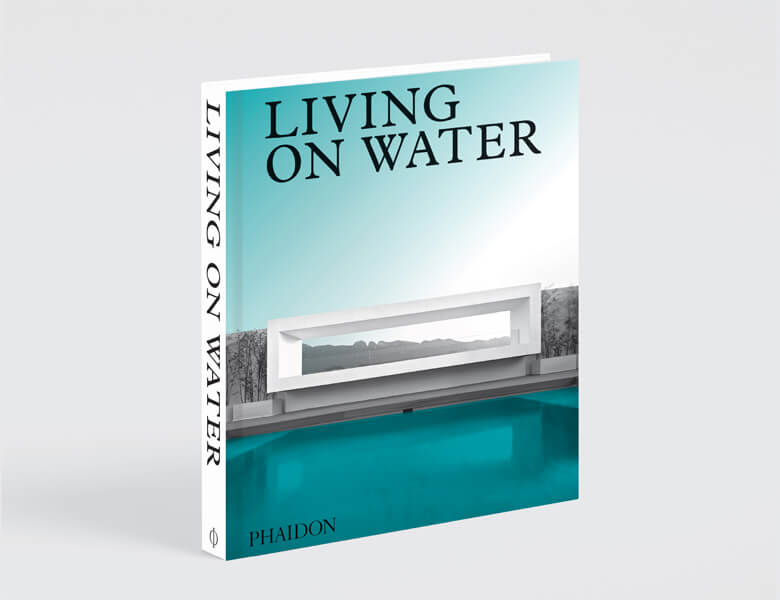 For more waterborne architectural beauties order a copy of Living on Water here.