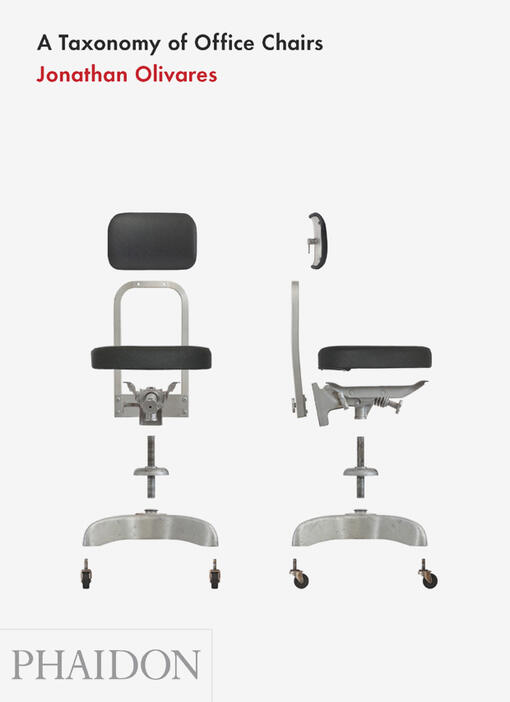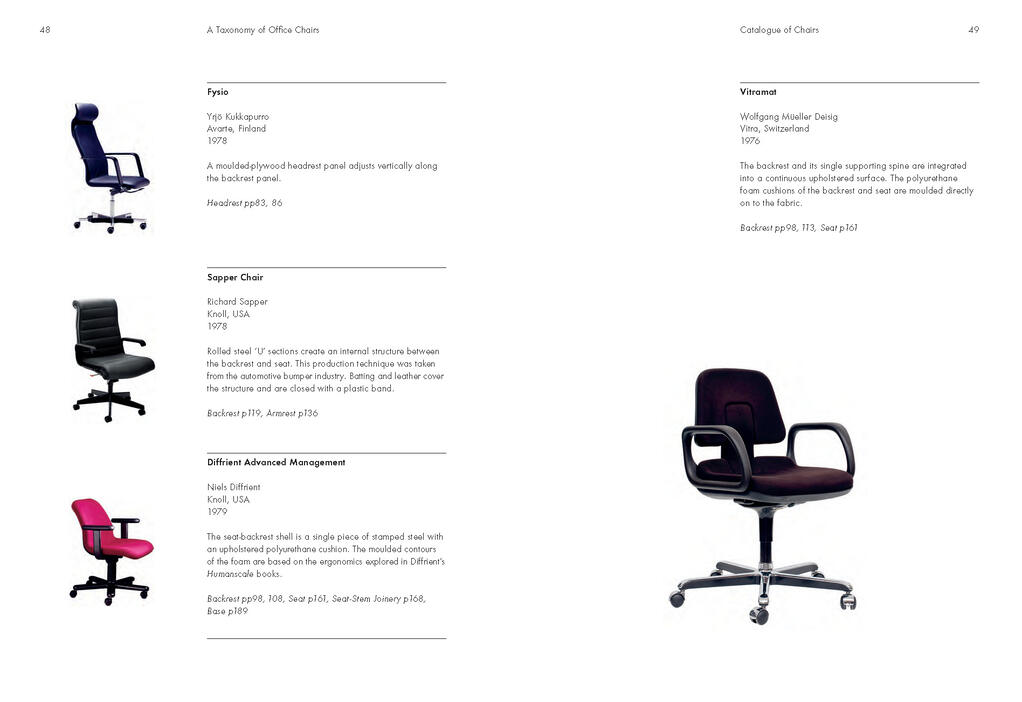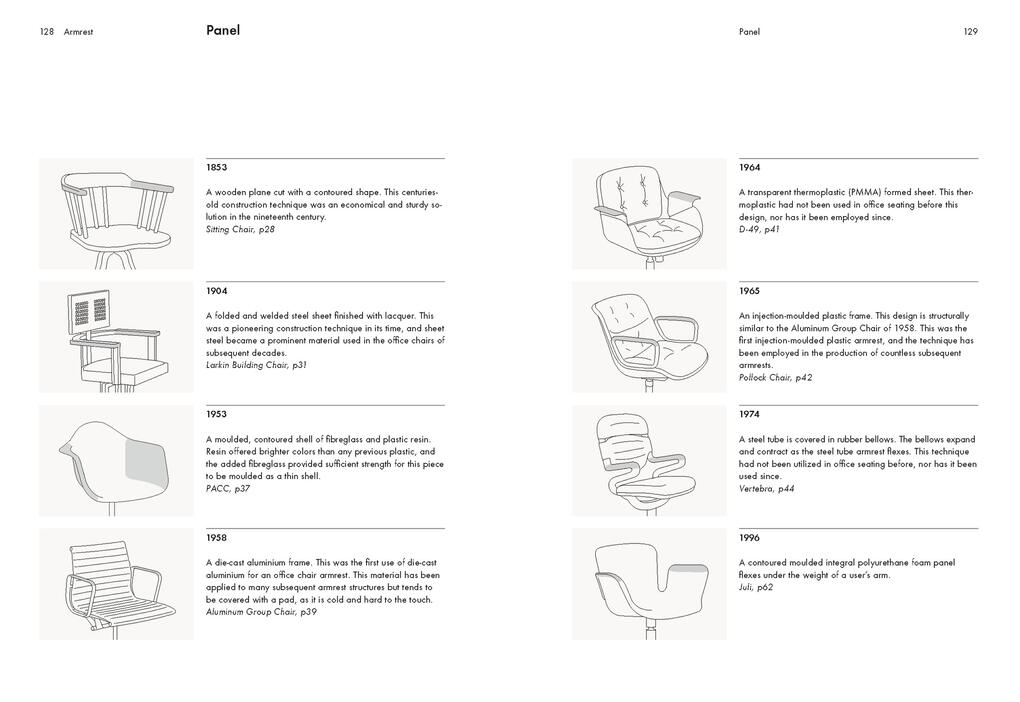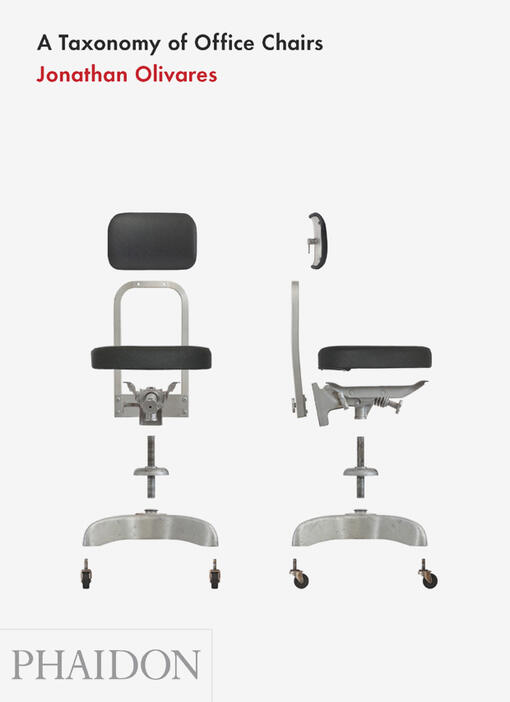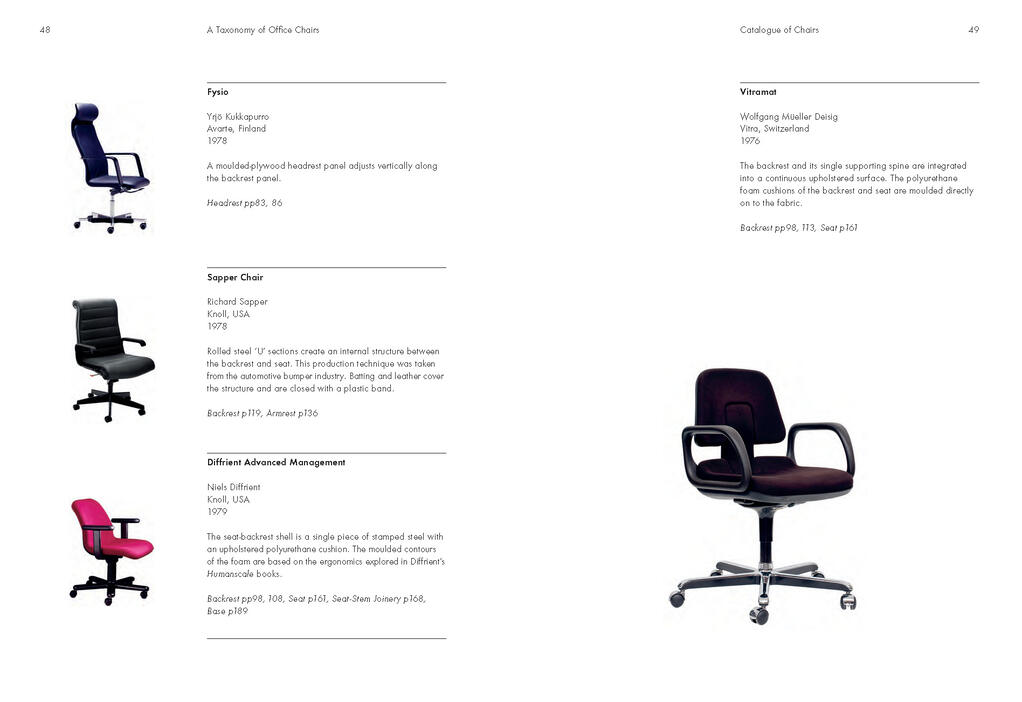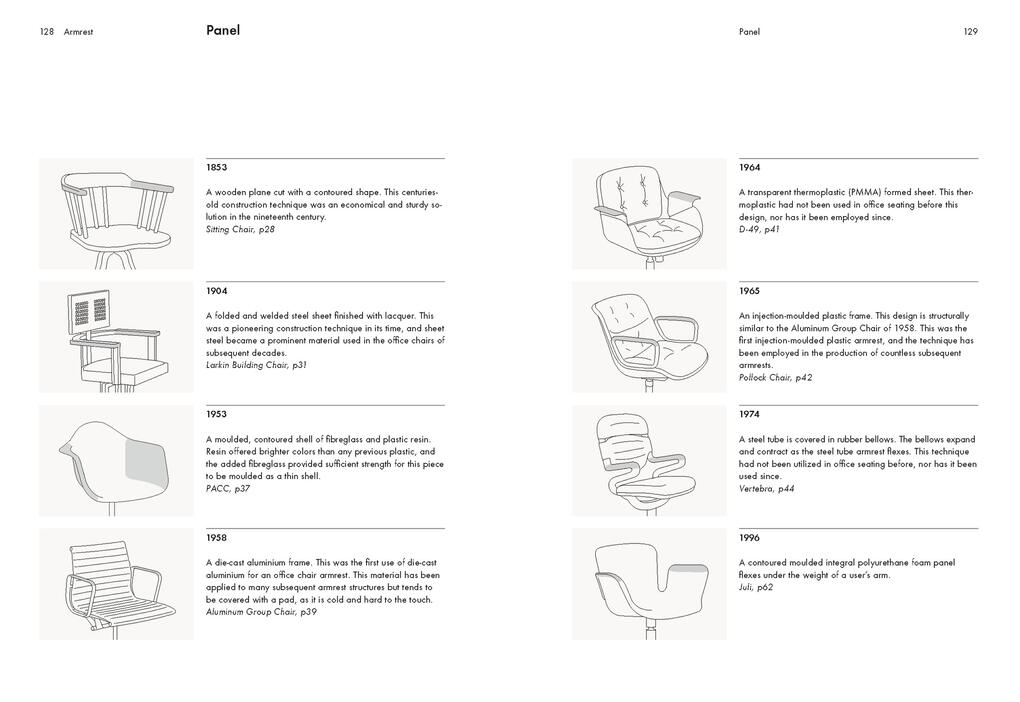 A Taxonomy of Office Chairs
A Taxonomy of Office Chairs
is an exhaustive visual history of the office chair. The book illustrates over 180 of the most innovative office chairs, from the 1840s to the present, includes a huge selection of technical drawings, and an essay by designer and design consultant Jonathan Olivares. The book dissects the design of the office chair into its separate elements and categorises and orders these into the ultimate visual evolution of the design of the modern office chair.
A Taxonomy of Office Chairs
is the first and only book to catalogue the development of a single product design typology in this exacting way and is therefore a significant contribution to the field of design research. The book will be an invaluable tool for anyone commissioning, buying or designing an office chair.
Specifications:
Format: Hardback
Size: 220 × 160 mm (8 5/8 × 6 1/4 in)
Pages: 240 pp
Illustrations: 1000 illustrations
ISBN: 9780714861036
Jonathan Olivares (b.1981) is the head of Jonathan Olivares Design Research (JODR), a design consultancy which he established in 2006 with the aim of stimulating the product design process through research and writing. He is a respected product designer in his own right and has designed a number of pieces of furniture for both Danese and Driade. A Taxonomy of Office Chairs is the fruition of a research project that Olivares began in 2006.
"Olivares has taken an unusually thoughtful and rigorous approach to his subject... A rattling design history, which Mr. Olivares tells with relish. … interrogates its subject with such enthusiasm and vigor. You'll never look at an office chair in quite the same way again."—International Herald Tribune
"Mad, but also somehow brilliant."—Business Life
"Beautifully illustrated and meticulously researched... A love note to the unsung heroes of office life."—On Office