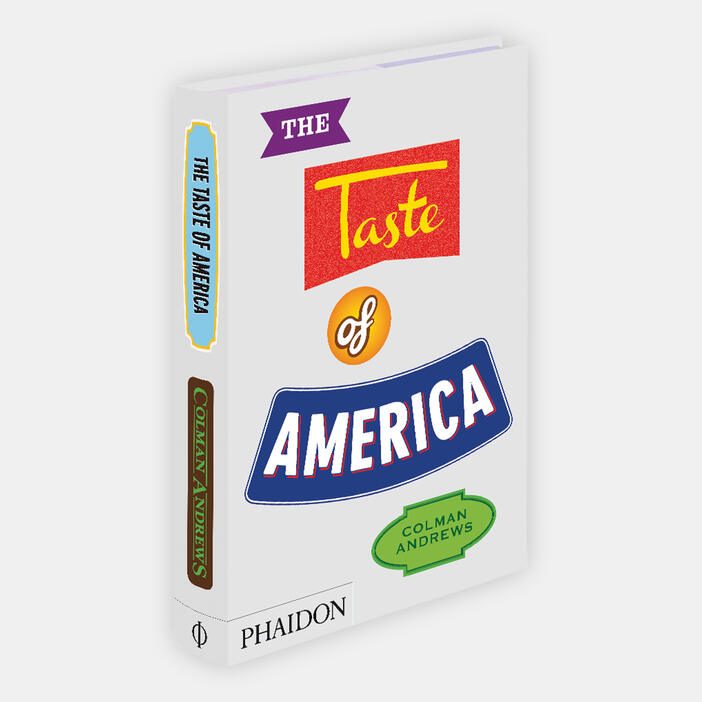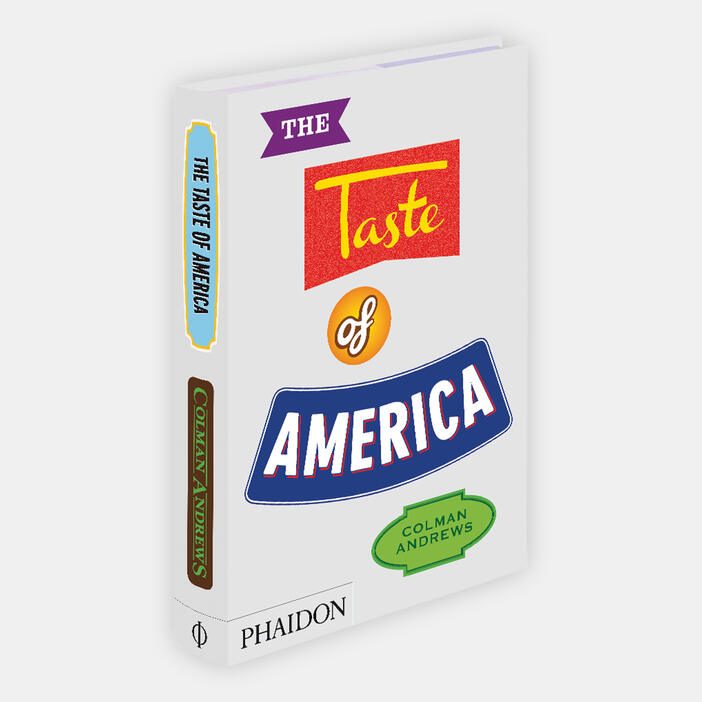 The Taste of America
Price AUD$35.00 Price CAD$29.95 Price £24.95 Price T29.95 Price USD$29.95
America is a melting pot, a fact reflected nowhere better than in kitchen pantries. The American palette is as diverse as the cultures that make it up. So, what does America taste like?
The Taste of America is an anthology of edible Americana, the first and only compendium of the best food made in the USA—from Alabama to Wisconsin and everywhere in between. Written by James Beard-award winning food writer and passionate eater Colman Andrews, the book features everything from the best fresh ingredients and artisanal products to regional delicacies and multi-national brands. 
The Taste of America reveals 250 of the best regional products from coast to coast, such as Humboldt Fog Cheese, Blue Point Oysters, Granola, Ruby Red Grapefruit, Junior Mints, Meyer Lemons, Kreuz's Sausage, Maple Syrup, Anson Mills Grits, Whoopie Pies, and more. Never before has a book reflected American food culture so clearly, and at the same time been so entertaining, well-researched and fascinating to read.
Structured by chapters according to food type—including snacks, dairy, condiments, drinks, meat, baked goods, and desserts—each entry reveals the product's unique history and production methods and highlights their greatest producers. The Taste of America includes 125 color drawings and an extensive index with a directory providing details of how to buy or order each product. 
The book is the perfect gift for anyone who loves American food.
Specifications:
Format: Hardback
Size: 270 × 180 mm (10 5/8 × 7 1/8 in)
Pages: 288 pp
Illustrations: 125 illustrations
ISBN: 9780714865829
Colman Andrews is an award-winning food writer, restaurant reviewer and gastronomic commentator based in the USA. His previous books include Reinventing Food Ferran Adrià: The Man Who Changed The Way We Eat, also published by Phaidon.He co-founded Saveur magazine and acted as editor-in-chief for four years (collecting six James Beard Journalism Awards), and went on to be a contributing editor for Gourmet magazine. He is also editorial director at the food blog TheDailyMeal.com.
"If there is one person you can trust when it comes to reliable sources of the best culinary craftsmen in America, it's Colman Andrews. Tastes are always evolving, so nothing is more important than having a relevant compendium to honor the artisanal evolution of America's food and its cuisine."—Daniel Boulud, Chef/Owner, Restaurant Daniel and Dinex Group
"Leave it to Colman Andrews to give us the DNA of quintessential American flavors. This amazing book reminds you of favorite items you may have forgotten, or introduces you to something totally new that's long been a regional tradition. It's a perfect window into the history of the foods that help tell America's culinary story."—José Andrés, chef and restaurateur, Think Food Group
"From beef jerky to peanut brittle, from spot prawns to goo goo clusters, Colman's love for food, especially American, shines through. With seemingly endless perfect information, he just makes us hungry."—Jonathan Waxman, chef, Barbuto
"Colman's genuine love of all things we eat and brilliant, probing intellect make him the best person on the planet to write a book of this size and power. His anthological take on American Food in The Taste of America is rightfully 'Bunyanesque!' I'm ready to succumb to the temptation of it all!"—Norman van Aken, Chef and author of No Experience Necessary
"In Colman Andrews' book... There are wonderfully nostalgic accounts of the author's favourite food stuffs, histories of some of America's best-loved brands and 125 sensational illustrations."—It's Nice That
"Tailor-made for a coffee table? The most fun comes from just picking a page at random to discover a regional specialty like she-crab soup from the Lowcountry, or a basic staple like butter."—Publishers Weekly