See how the chefs eat
Literati Books and Vellum restaurant in Ann Arbor team up for a very special Eating With The Chefs meal
Ever wondered what sort of gastronomic delights restaraunts serve their staff? Well, last week, a handful of Michigan readers got the chance to find out. Last week we celebrated the publication of Per-Anders Jörgensen's Eating with the Chefs by hosting an event with new indie outlet Literati Books in Ann Arbor, Michigan.
Literati teamed with the brilliant local restaurant Vellum and proprietor Peter Roumanis, for a special dining experience. A crowd of customers purchased a book through Literati, which earned them a seat at Vellum's pre-opening staff meal, as well as a rare behind-the-scenes view of Vellum's bustling, pre-service rituals, as well as an insider's view of the communal staff dining experience.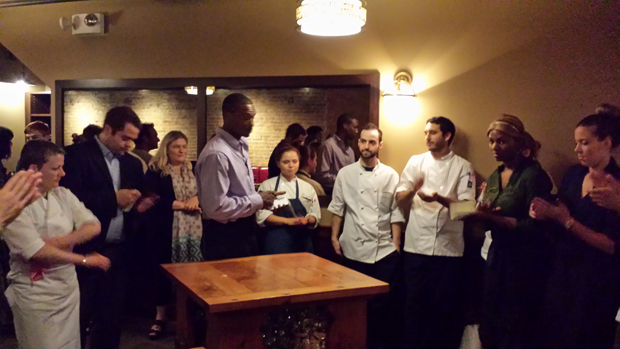 Guided by Roumanis, guests dined family-style with Vellum chefs and front-of-house staff and even observed their daily meeting. Following this inside look, Roumanis presented a talk centering on the themes of Eating With The Chefs, addressing such subjects as: how a cooks' daily eating habits, particularly with regard to his restaurant's family meal, differ from what they may serve their guests, and what differences and what similarities exist between home fare and gastronomy.
After the presentation, a special dish was then served to highlight the differences and similarities between home cooking and fine dining; an informal, wine-fuelled question and answer session followed the presentation.
Visitors were also given a taste of Phaidon's forthcoming culinary titles, and could browse through samples of recent publications too. If you would like to attend a similar event, Phaidon will host another meal on July 14, with the James Beard-nominated chef Justin Aprahamian and Sanford Restaurant of Milwaukee. Want to be invited to the next event? Of course you do. It's simple when you join Phaidon Club.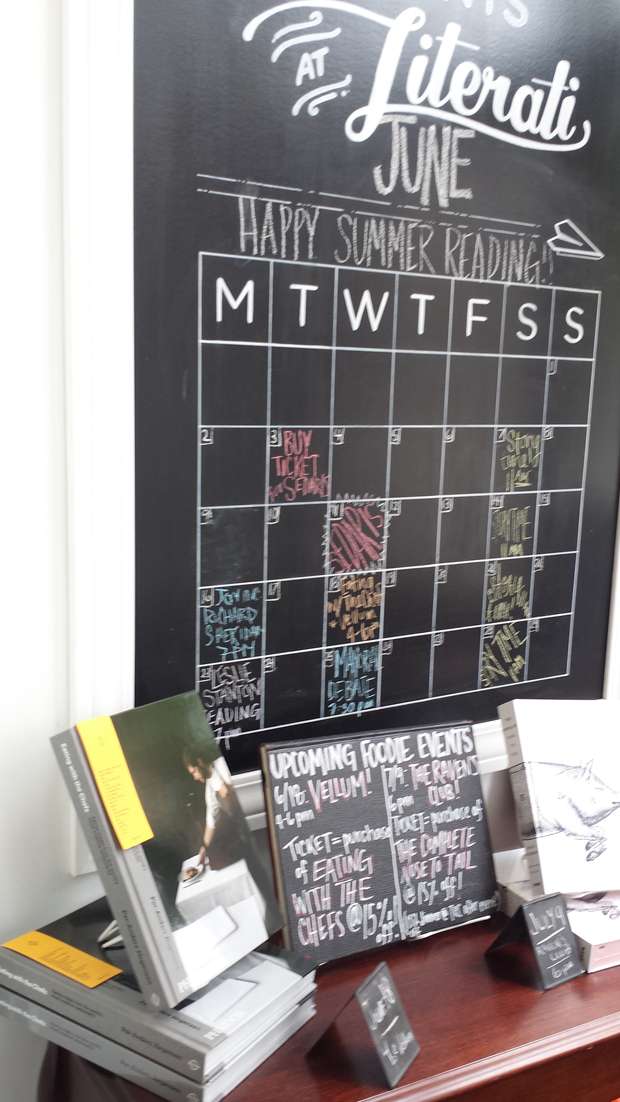 Also, do check out Eating With The Chefs, our new book with Per-Anders which documents the daily meal shared by chefs and front of house staff at eighteen of the world's most creative restaurants. Exquisite photography, coupled with over fifty, easy to follow recipes, provide a unique insight into the ordinary food behind the immaculate kitchen walls. Buy it here and browse our other food cookery titles here.