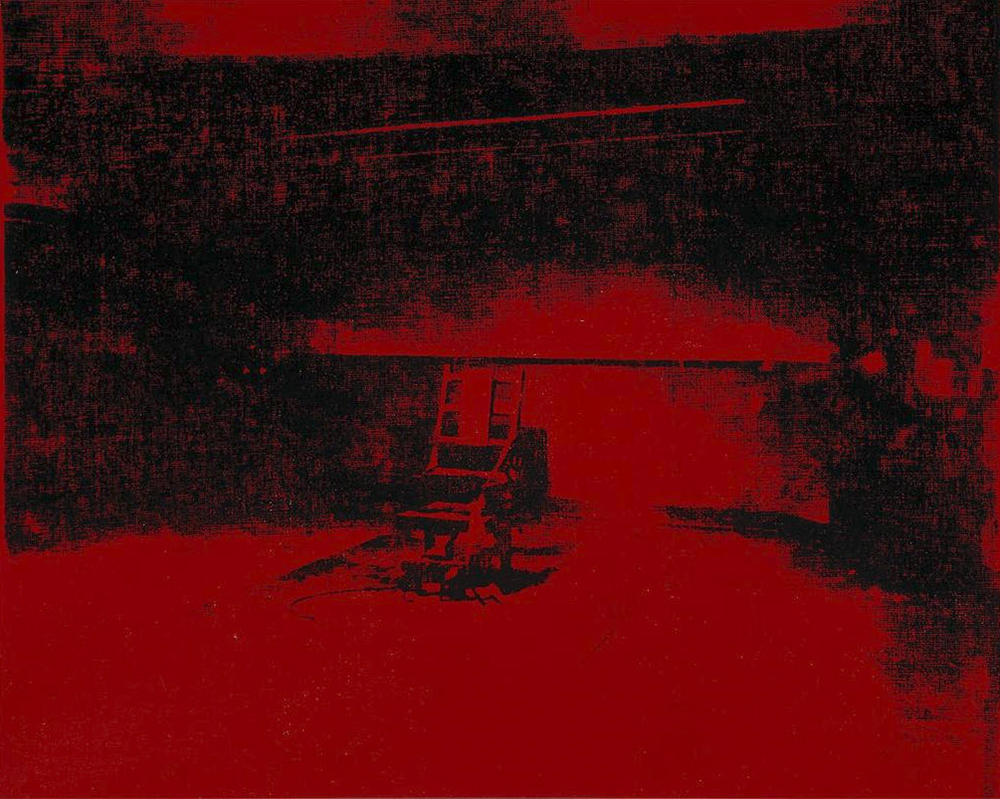 Did Alice Cooper's ghoulish live show help him snag a Warhol?
The US shock rocker's electric chair routine may have prompted his girlfriend to buy a print from Andy for just $2.5k
In 1963 Andy Warhol began to make screen prints of the electric chair at Sing Sing Prison, using a ten-year-old news service photograph as his source material. Warhol had been interested in creating deathly artworks for some months, responding, in part, to near constant reports of death in the news media. He printed car accidents and suicides, as well as many different versions of the electric chair, in a set of works that is now known as his Death and Disaster series.
Today, these pictures are among Warhol's most valuable; Silver Car Crash (Double Disaster) sold for $105.4m in 2013. However, the prices haven't always been quite so high. In 1971, fewer people wanted an instrument of capital punishment hanging on their living-room walls, and the rock singer Alice Cooper managed to acquire a Little Electric Chair print from the pop artist for just $2,500.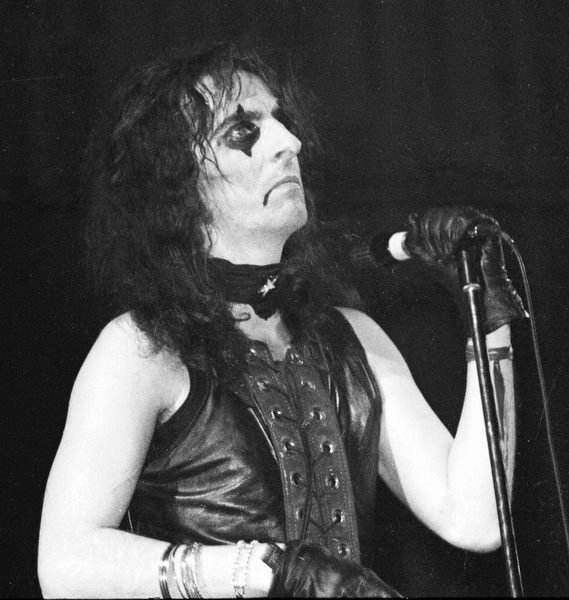 Cooper's then-girlfriend, Cindy Lang, actually bought the painting for Alice; it was an apt choice, since Cooper had, in his own way, also helped popularise the chair as a ghoulish cultural symbol. Cooper's stage routine included a mock execution, with the singer strapped into a fake electric chair.
What became of Cooper's Warhol? Well, the Guardian reports that, until recently, it had languished, rolled up and unstretched, in a storage facility for around 40 years, alongside Cooper's fake, stage-prop electric chair.
Cooper's manager, Shep Gordon, tells the paper that the singer and Warhol were on good terms, and used to hang out at Max's Kansas City, though the finer points of modern art may not have been on Alice's mind.
"At the time Alice [was] making two albums a year and touring the rest of the time," Gordon told the paper. "It was a rock'n'roll time, none of us thought about anything. He [Cooper] ends up going into an insane asylum for his drinking and then leaves New York for LA."
A more recent meeting between Gordon and an LA art dealer, prompted Cooper to unearth the work. However, despite its potential value, Cooper is unlikely to consign it to Christie's anytime soon. The painting is unsigned and the singer was unable to officially verify its provenance before The Andy Warhol Foundation closed its authentication process in 2011. Instead, Cooper plans to frame the picture and hang it in his house, when he comes off tour later this year. Let's hope he stages one more phony execution beside it, for old time's sake.
To find out more about this work and many more, take a look at our Warhol books here.