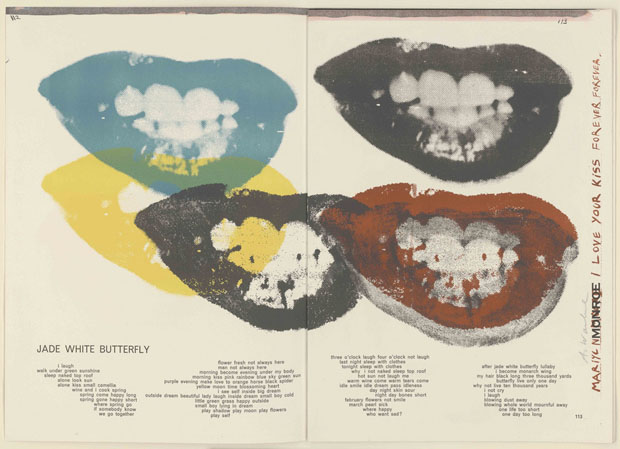 Andy Warhol's back pages
Museum Brandhorst's Reading Andy Warhol exhibition examines the great pop artist's bookish inclinations
For an artist who apparently told his peers, "don't read your reviews, weigh them," Andy Warhol actually had a pretty close relationship with printed matter. Beginning his career as a professional illustrator, Warhol went onto create his own art books as early as 1954, with the limited edition, 25 Cats Name Sam and One Blue Pussy; the apparent typo in the title is credited to Warhol's mother, Julia Warhola, who penned the book's lettering. Even after he found fame as a fine artist, Warhol went on to donate artworks to illustrate his friends' books, and indeed published a few prose works, including The Philosophy of Andy Warhol (From A to B & Back Again), perhaps his best-known volume to come out in his lifetime.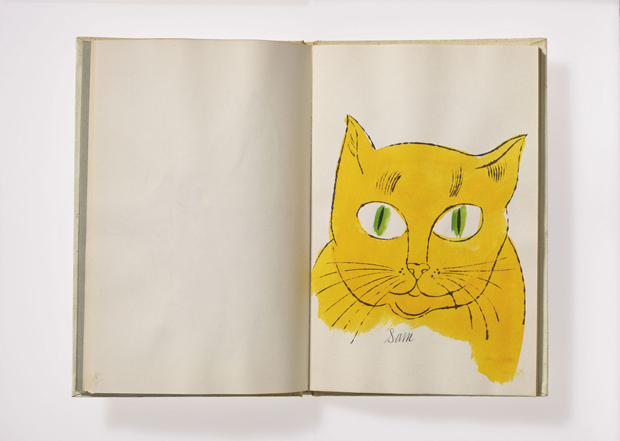 Now The Museum Brandhorst in Germany examines this relationship further in its current show. Entitled Reading Andy Warhol, the show's curators assert that Warhol had a close affinity with books which "to this day is not even known to many connoisseurs." The museum demonstrates this hitherto unexamined side of the pop artist by drawing together prints, books, limited editions from many sources, including the Williams College Museum of Art in Williamstown, Massachusetts, as well as works from the archives of private collectors in the US and Germany.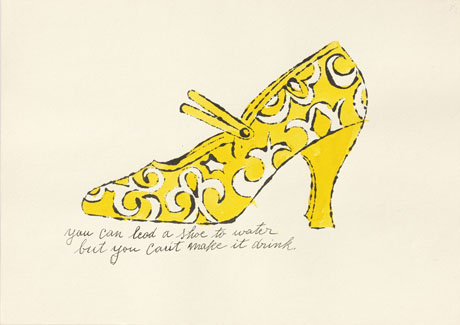 It looks like an interesting show. Despite being of secondary consideration when compared with Warhol's paintings and sculptures, many of these pieces seem to be far more meticulous and seemingly a litle more thought through than some of his later polaroids and music-related artwork.
For more on this show, go here. To see our Warhol books, including his weighty Catalogue Raisonne, go here. And, before you buy anything, do sign up to our club, to gain access to exclusive events, offers and reward points.