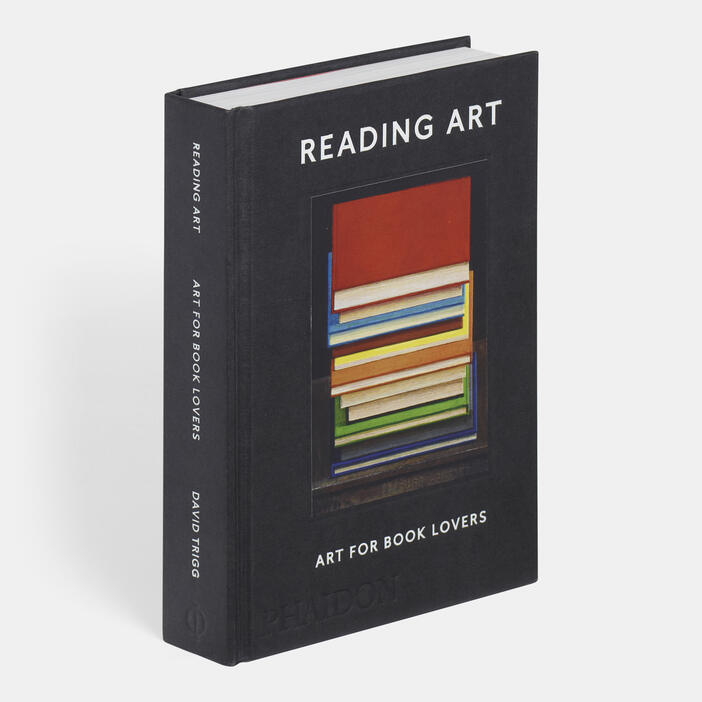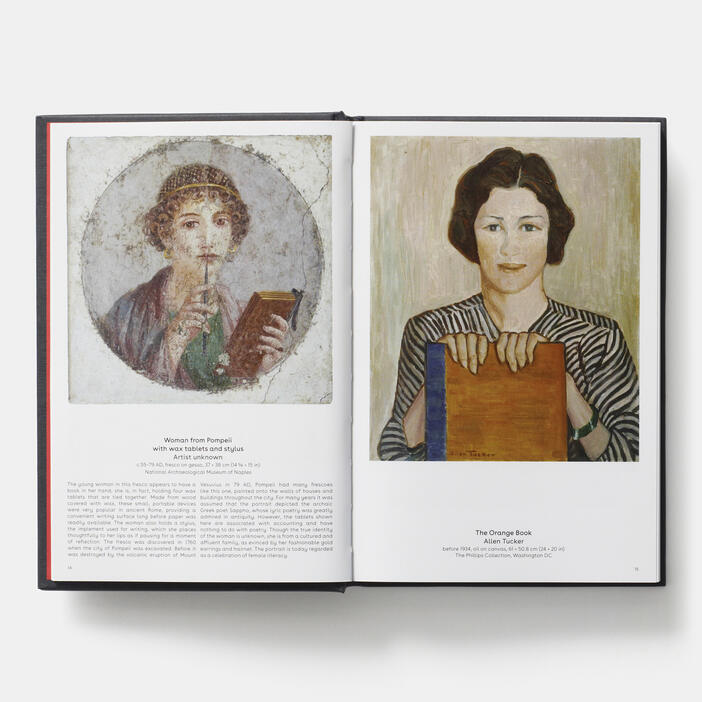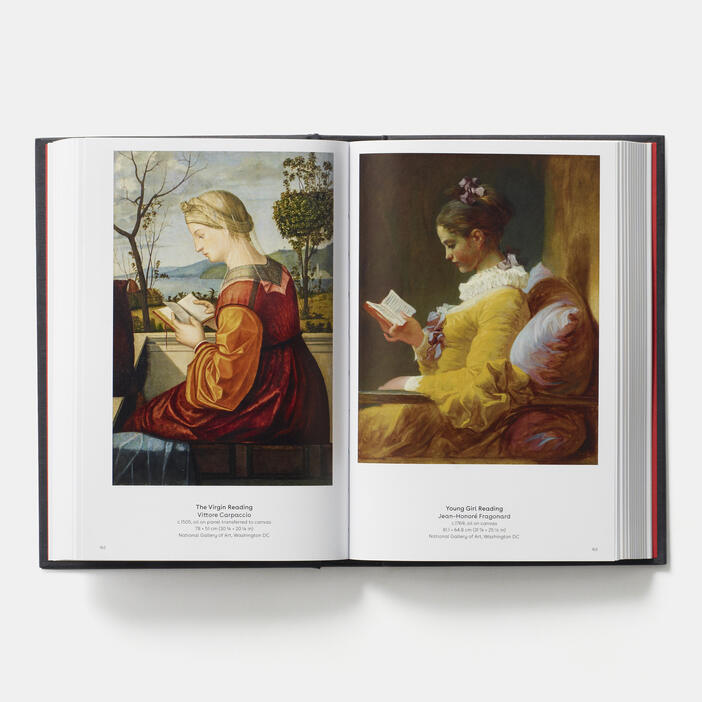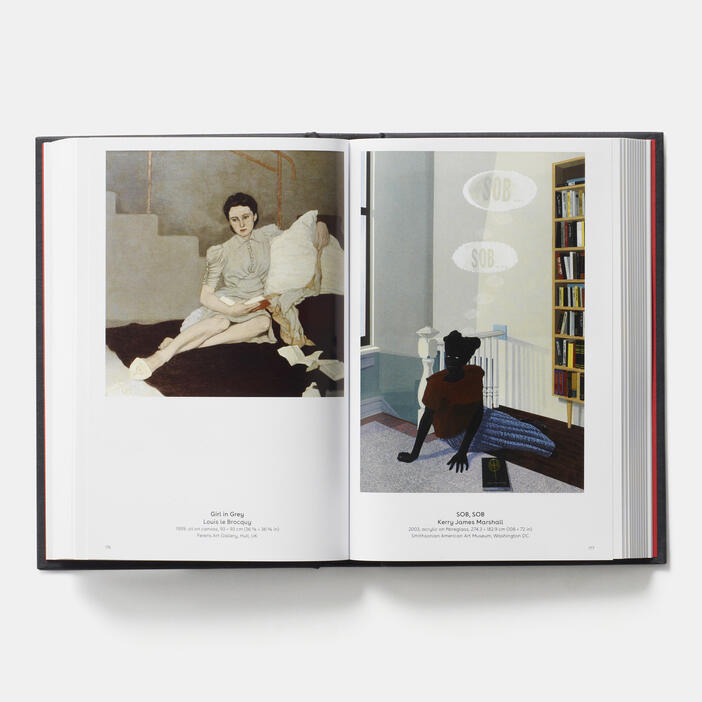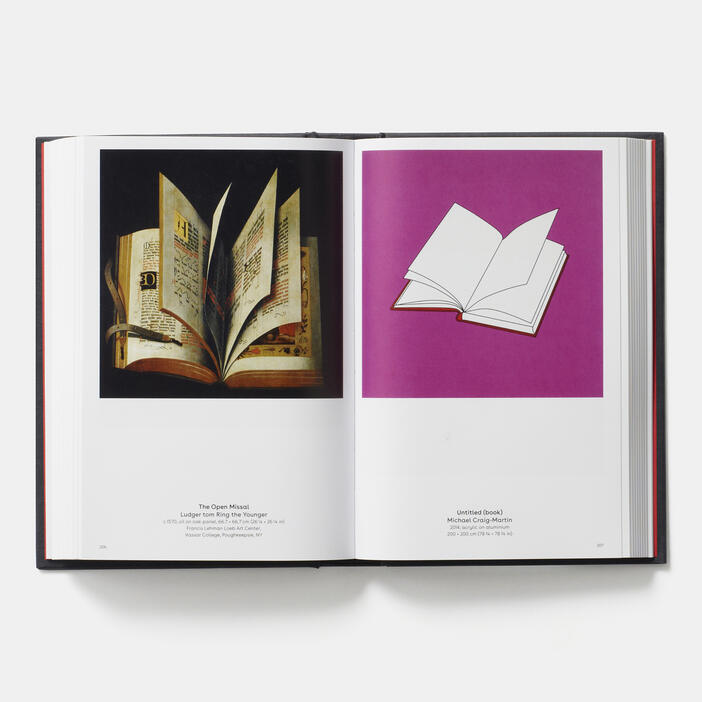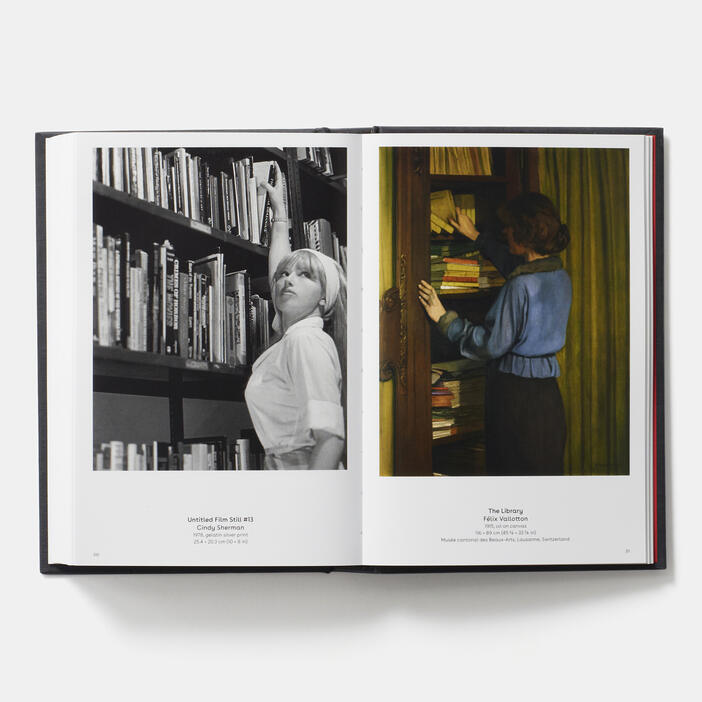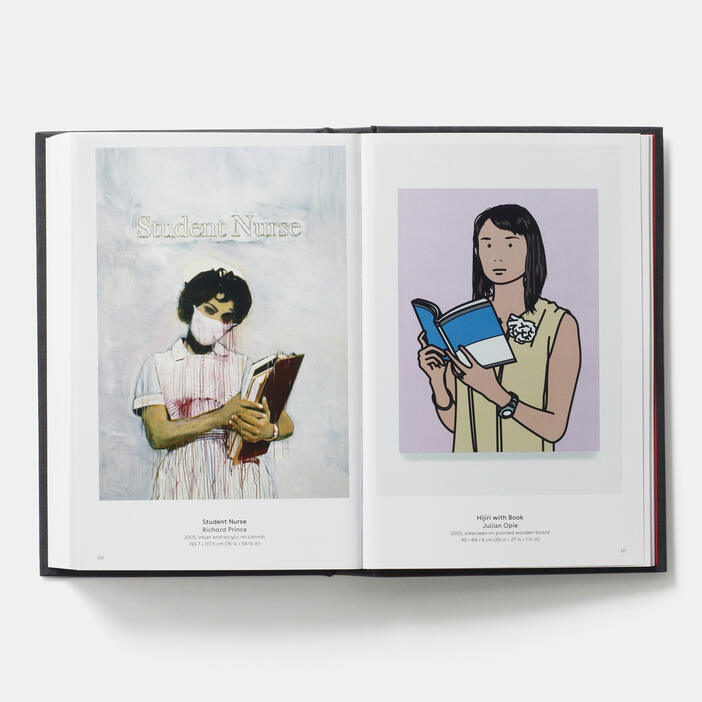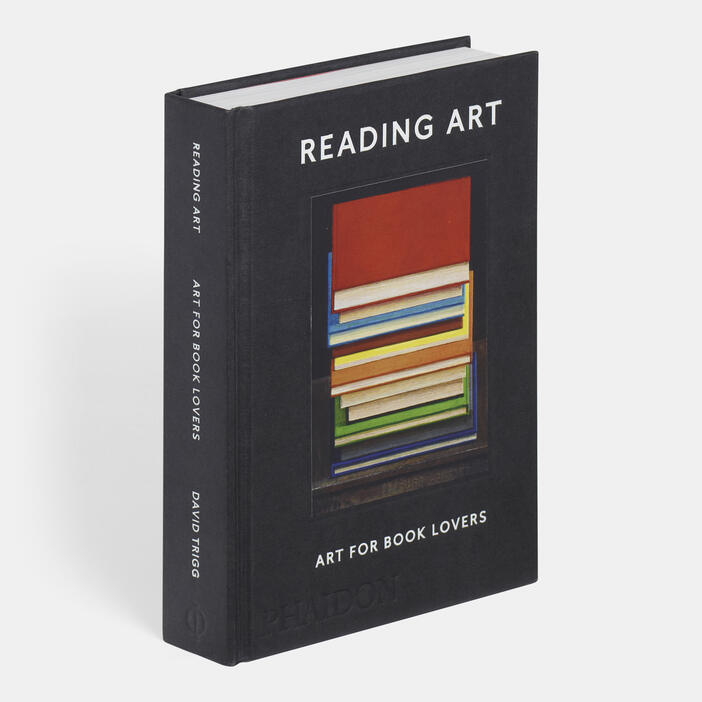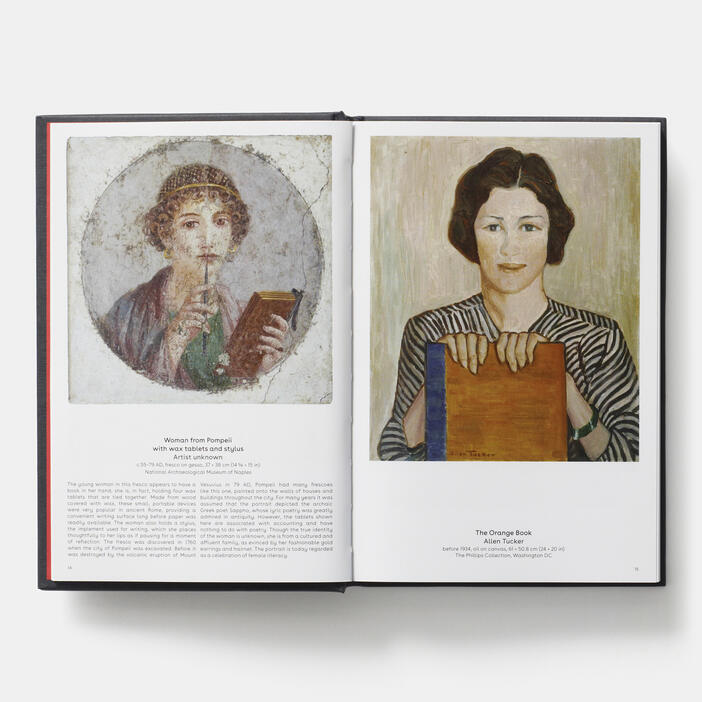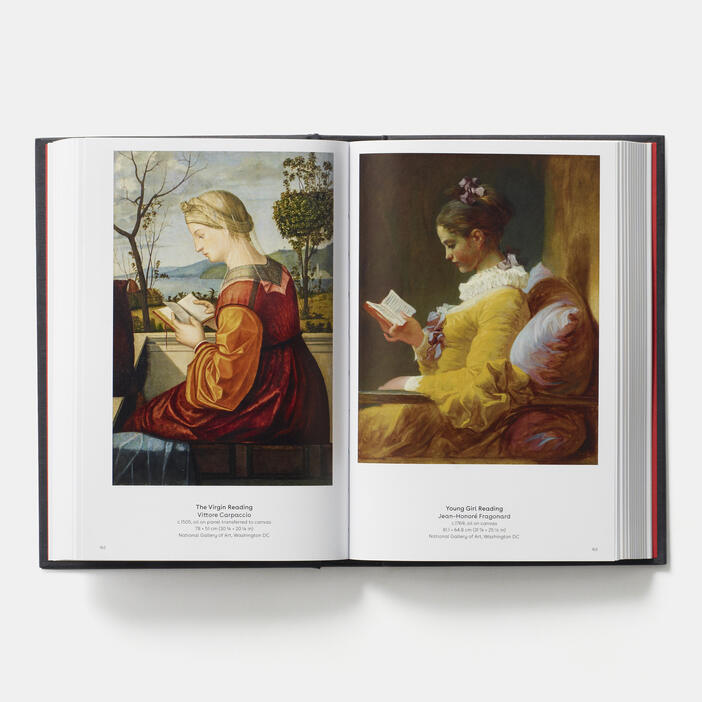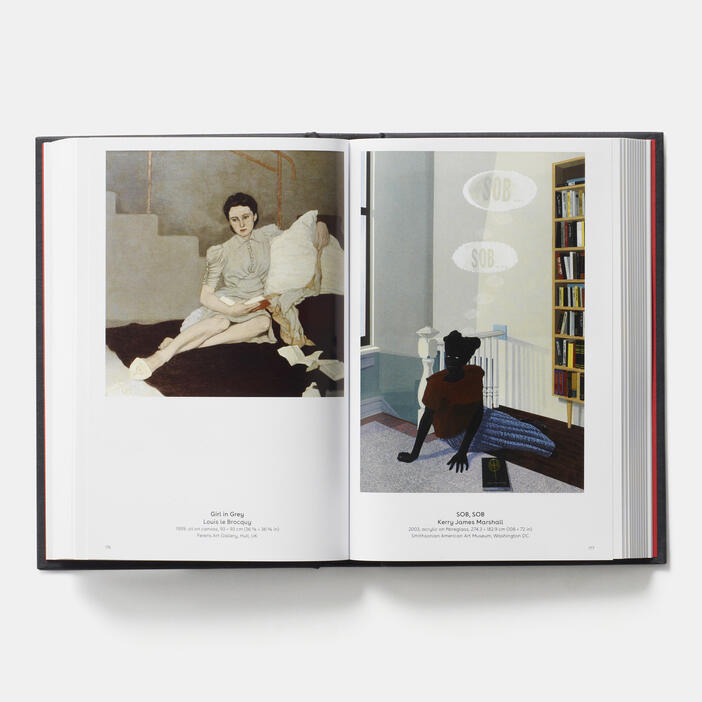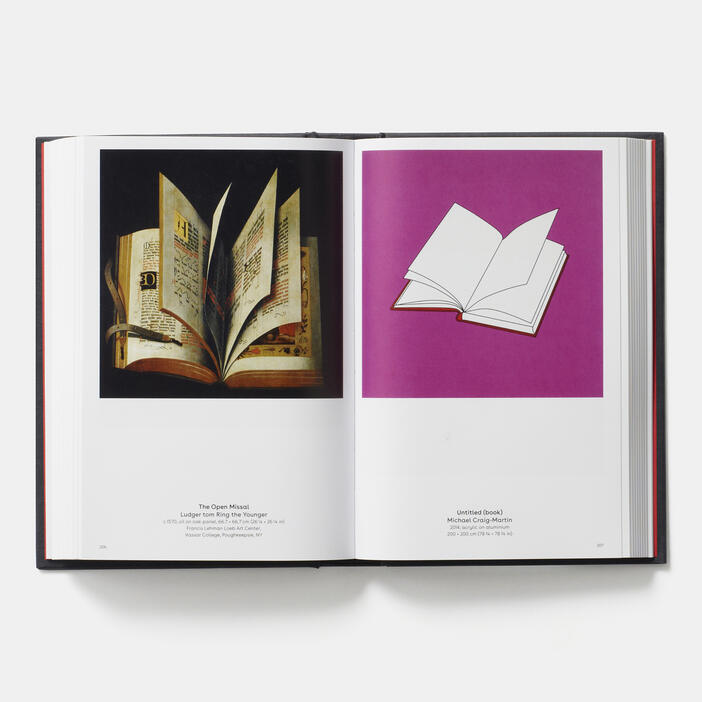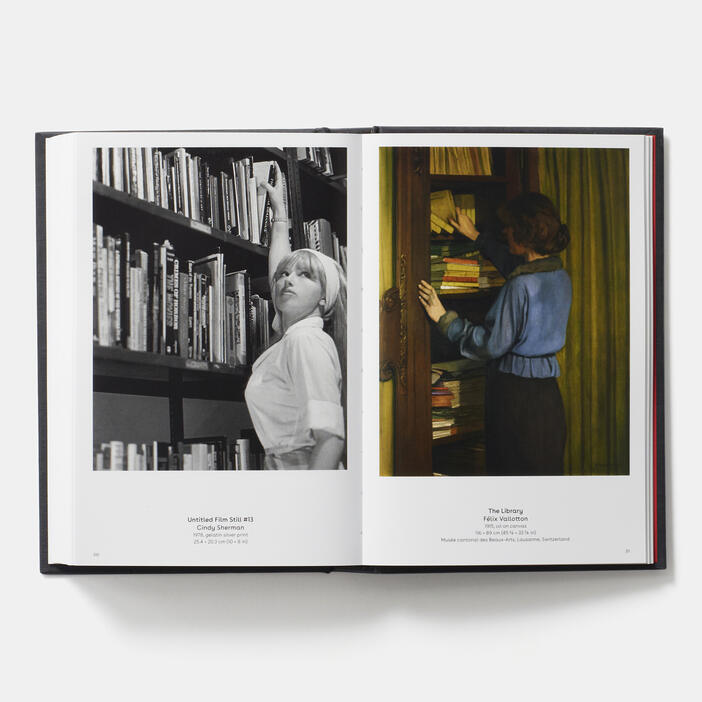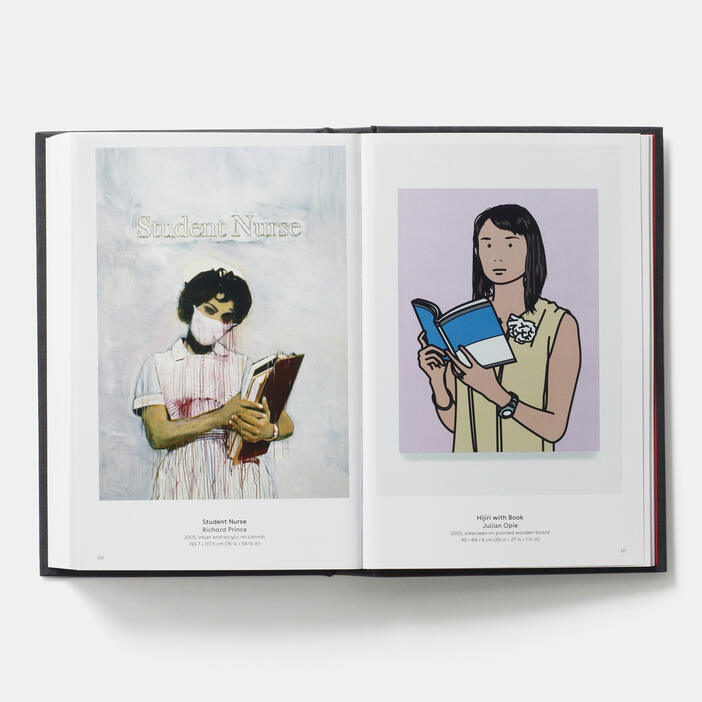 Reading Art: Art for Book Lovers
Price AUD$49.95 Price CAD$45.00 Price £24.95 Price T35.00 Price USD$35.00
A celebration of artworks featuring books and readers from throughout history, for the delight of art lovers and bibliophiles
As every book tells a story, every book in art is part of an intriguing, engaging, and relatable image. Books are depicted as indicators of intellect in portraits, as symbols of piety in religious paintings, as subjects in still lifes, and as the raw material for contemporary installations. Reading Art spotlights artworks from museums and collections around the globe, creating a gorgeous, inspiring homage to both the written word and to its pivotal role in the visual world.
Specifications:
Format: Hardback
Size: 203 × 137 mm (8 × 5 3/8 in)
Pages: 352 pp
Illustrations: 280 illustrations
ISBN: 9780714876276
David Trigg is a critic and art writer based in Bristol. He is a regular contributor to Phaidon books and has written articles and reviews for publications including Art Monthly, ArtReview, Frieze, and Art Papers. He has a PhD in Art History from the University of Bristol and is a member of the International Association of Art Critics.
"As every book tells a story, every book in art is part of an intriguing, engaging, and relatable image. In Reading Art: Art for Book Lovers, David Trigg looks into how books in art are used as symbols and subjects in their own right. He considers pieces from museums all over the world in a "homage to both the written word and to its pivotal role in the visual world". One for both art geeks and bookworms."—CreativeBloq.com
"Gathers together in one place the paintings and artworks through history that capture books as a thing of beauty. Reading Art: Art for Book Lovers, written by David Trigg, will have you putting down your latest page turner to gawp at the stunning ways different artists have captured the act of getting lost in a good book... The book also features an essay, exploring the inspirations for the project - including the idea of books as political and dangerous objects, often censored by oppressive regimes."—Evening Standard online
"This book is perfect."—Rachel Cooke
"An enchanting compendium of artworks that celebrate books and reading through 2,000 years of art history... An inspiring homage to the written word... Stunning survey."—Bookanista.com
"An insightful and original survey... This book is a dazzling kaleidoscope that reveals the meeting points of image and written word."—The Lady
"This imaginative approach to art history and how images tell a story is accessible to both scholars and lay readers."—Library Journal
"A compendium of artworks that celebrate books and reading makes our very meta book of the week. Featuring almost 300 artworks from 2,000 years of art history, Reading Art investigates both the prevalence of books in art, as well as their the wider importance to creative thinking. A book about books, readers. The rip in the space-time continuum is truly upon us."—i-D.vice.com
"Celebrates the cultural significance of the written word... It reveals the surprising connections between works of different eras... [Reading Art] illustrates just how visual artists have portrayed the political, social and emotional importance of literary texts."—The Arts Society
"Books and paintings are natural bedfellows: both can contain worlds in their surfaces. This compendium of 250 images explores how books have been used symbolically and decoratively."—Art Student
"Celebrates the cultural significance of the written word, across 2,000 years of history... Reveals the surprising connections between works of different eras."—Arts Society Journal
"A book filled with art for book lovers – that's our kind of book... This enchanting compendium celebrates art and reading throughout 2,000 years of art history. And this gorgeous hardback book is a work of art in itself."—OhComely.co.uk"—
"[David Trigg has] curated a collection of some of the very best examples, a perfect coffee table book for bibliophiles..."—BBC Radio 4"—
"Demonstrates, there is a certain intimacy, tactility and creativity to this analogue medium of flipping through pages and exploring libraries and bookstores that the browse-friendly digital world is unable to offer."—Canvas (Dubai, United Arab Emirates)
"What do these painted tomes signify? Anything, it would seem, from religious proclivities through social ambitions to feminist credentials. You may be surprised how often books crop up."—The Times, Saturday Review