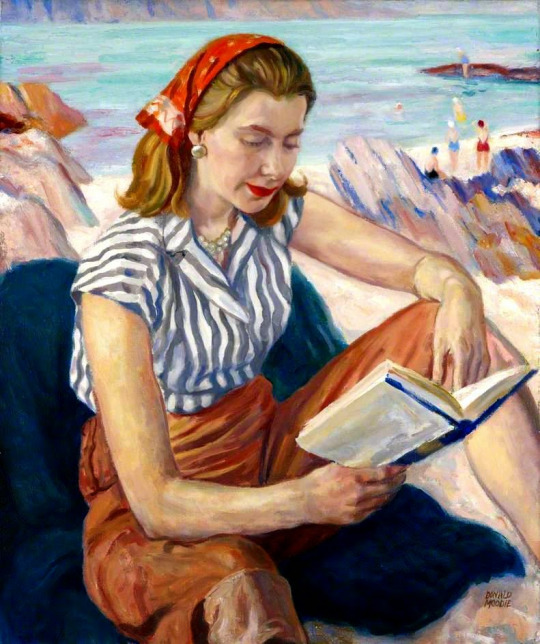 The reasons reading is (still) a feminist issue
We look back at some of the more divisive depictions of women readers in our new book Reading Art
In an age when pretty much anything is a click away, we can't think of a more wholesome and chaste activity than reading. However, our new book Reading Art: Art for Book Lovers, recalls a time when a woman reading was, quite literally, viewed as the work of the devil.
In the book, the art critic David Trigg describes how the industrial revolution delivered cheap books into the hands of many women and, with them, a new sense of independence.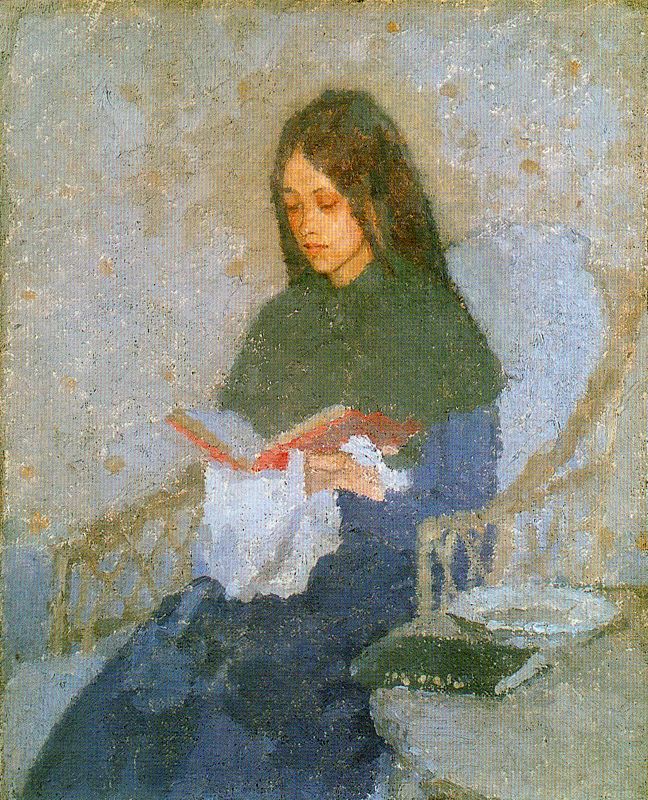 "In the eighteenth and nineteenth centuries, more and more women were experiencing a new sense of self-awareness and independence through reading," writes Trigg. "Via the pages of novels, many of which were marketed specifically at female readers, they entered into a private realm beyond the scrutiny and surveillance of patriarchal society.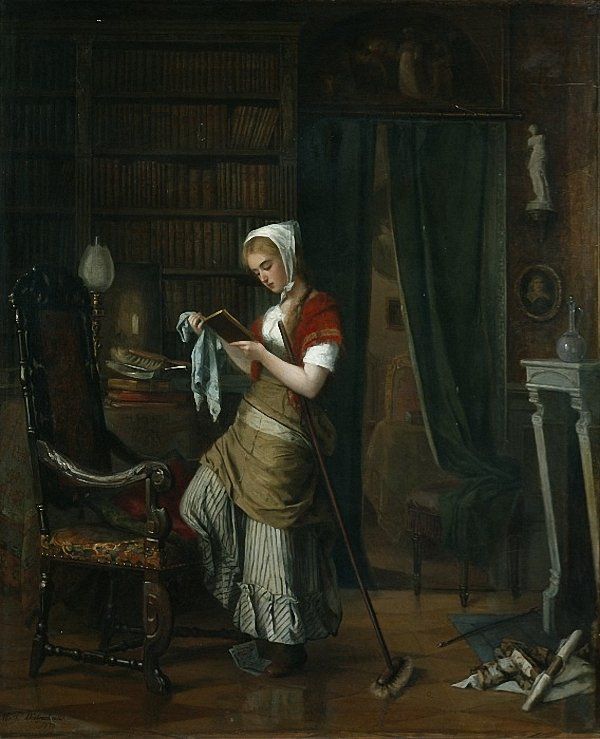 However, not every depiction of a woman reader was a chaste or educative one. "With the rise of inexpensive, expendable books that encouraged readers to immerse themselves in a world of fantasy came warnings from conservative observers," explains Trigg. "Reading, it was feared, was now more about pleasure-seeking than moral edification, a trend that threatened society's moral fibre. The novel therefore became the object of widespread criticism.
"Several artists working in the late nineteenth century captured the social anxiety about the corrupting influence of reading. In her 1875 canvas Farmhouse Interior, the Norwegian painter Johanne Dietrichson shows the distracting power of a novel upon a young housemaid, whose domestic work is left unattended.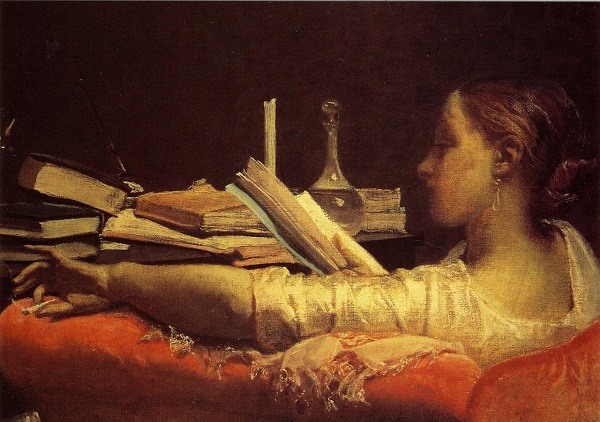 "Some commentators worried that in addition to promoting idleness, the new literature could corrupt a woman's virtue. Italian artist Federico Faruffini picks up on this theme in The Reader by depicting such escapism as a sensuous and morally questionable activity. In this oil painting, a woman dressed in loose-fitting clothing rests in a chair, smoking a cigarette. A carafe on the table suggests that she might also be enjoying a glass of wine or liqueur. A sense of moral disorder is conveyed by the table of messy books before her, which also contains elements evoking the vanitas genre.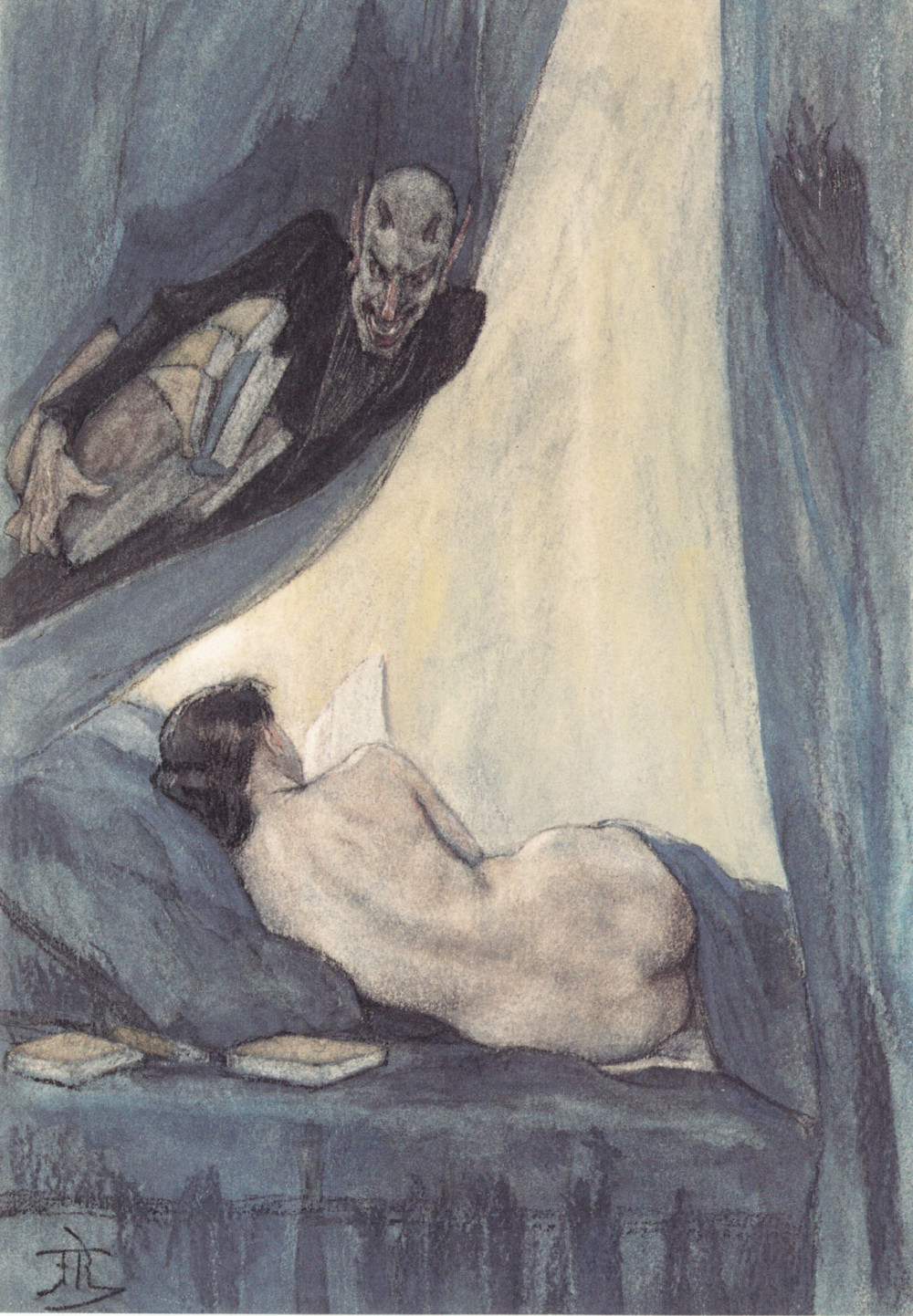 It's hard to believe it could get worse, but it does. "Théodore Roussel alludes to the perceived immorality of novel reading by dispensing with clothes altogether in The Reading Girl, while in The Librarian by Félicien Rops a naked female engrossed in erotic literature is having her stash replenished by none other than the Devil himself."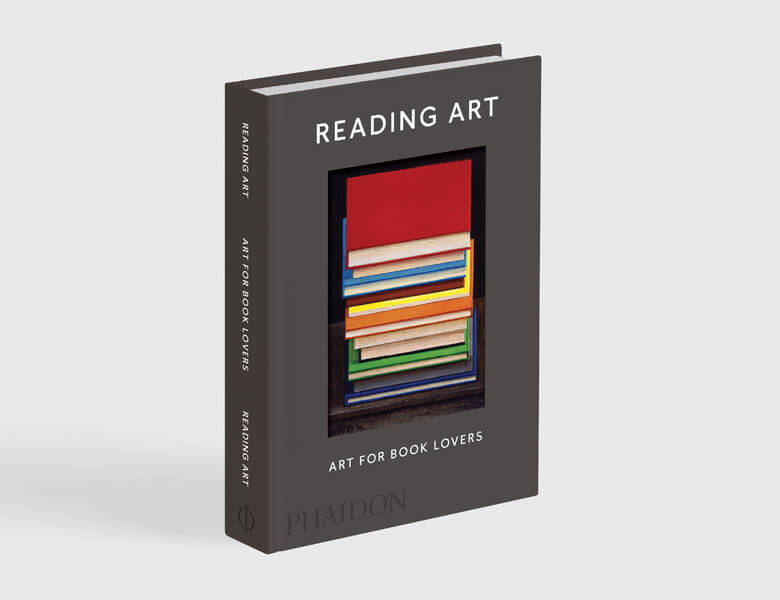 This may all seem light-years from where we are today, but with women's literacy far from guaranteed in many countries, it's clear to see why reading is still to some intents and purposes a feminist issue. For more insight into books and fine art, order a copy of Reading Art: Art for Book Lovers, here.