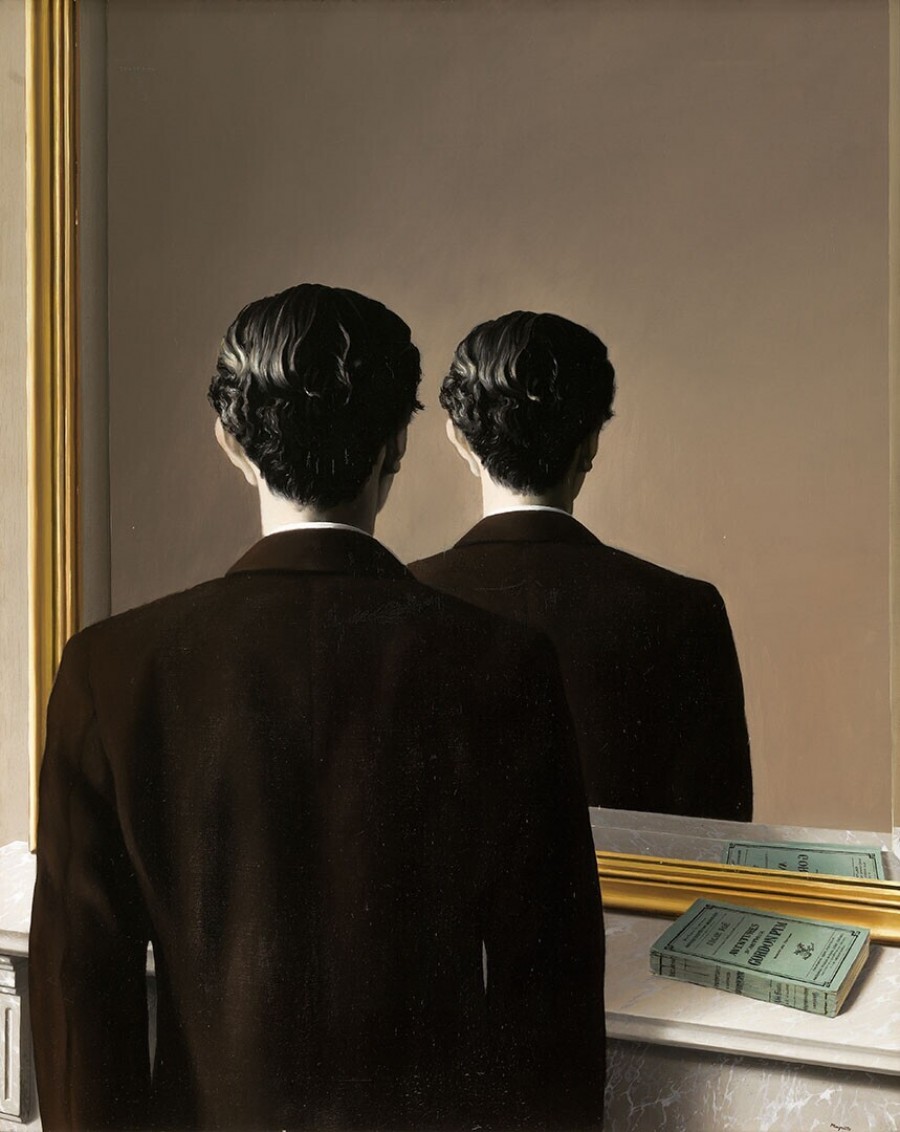 5 poets' portraits for World Poetry Day
See how painters have pictured these writers in our new book Reading Art: Art for Book Lovers
When, in 1999, UNESCO chose to adopt 21 March as World Poetry Day, it did so to recognise "the unique ability of poetry to capture the creative spirit of the human mind." Yet, perhaps that ability isn't restricted to poetry alone; these portraits, taken from our new book Reading Art: Art for Book Lovers, demonstrate how quite a few artists have captured the creative spirit of their poetic friends.
Reproduction Forbidden (1937) by René Magritte (above) We might know this famous, faceless portrait as a masterwork of European Surrealism, yet this portrait was actually commissioned by the man in the picture, a British poet and socialite, as our new book explains. "The suited figure with slick, Brylcreemed hair is Edward James, a British poet and patron of the Surrealist movement. The painting, which was also commissioned by James, is one of three produced by Magritte for the patron's London home." Magritte wasn't the only artist James commissioned; he also had the sculptor Isamu Noguchi create a marble bust of his head.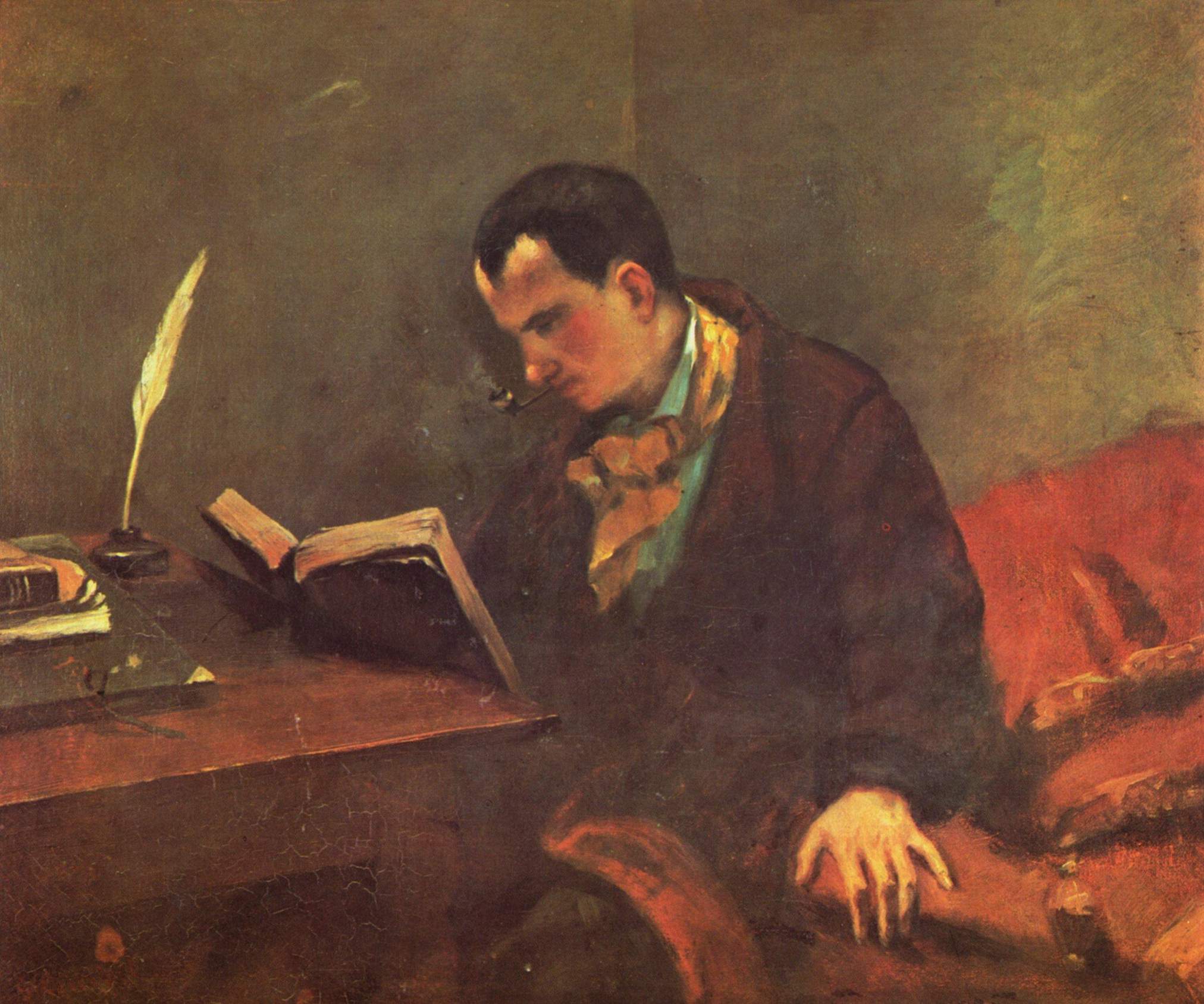 Charles Baudelaire (1848) by Gustave Courbet Courbet and Baudelaire were good friends; the poet also appears in Courbet's 1855 work The Painter's Studio: A real allegory summing up seven years of my artistic and moral life. Both exerted a considerable influence on later generations; Baudelaire is even credited with coining the term 'modernity' to describe the fleeting, fragmented experience of big city life.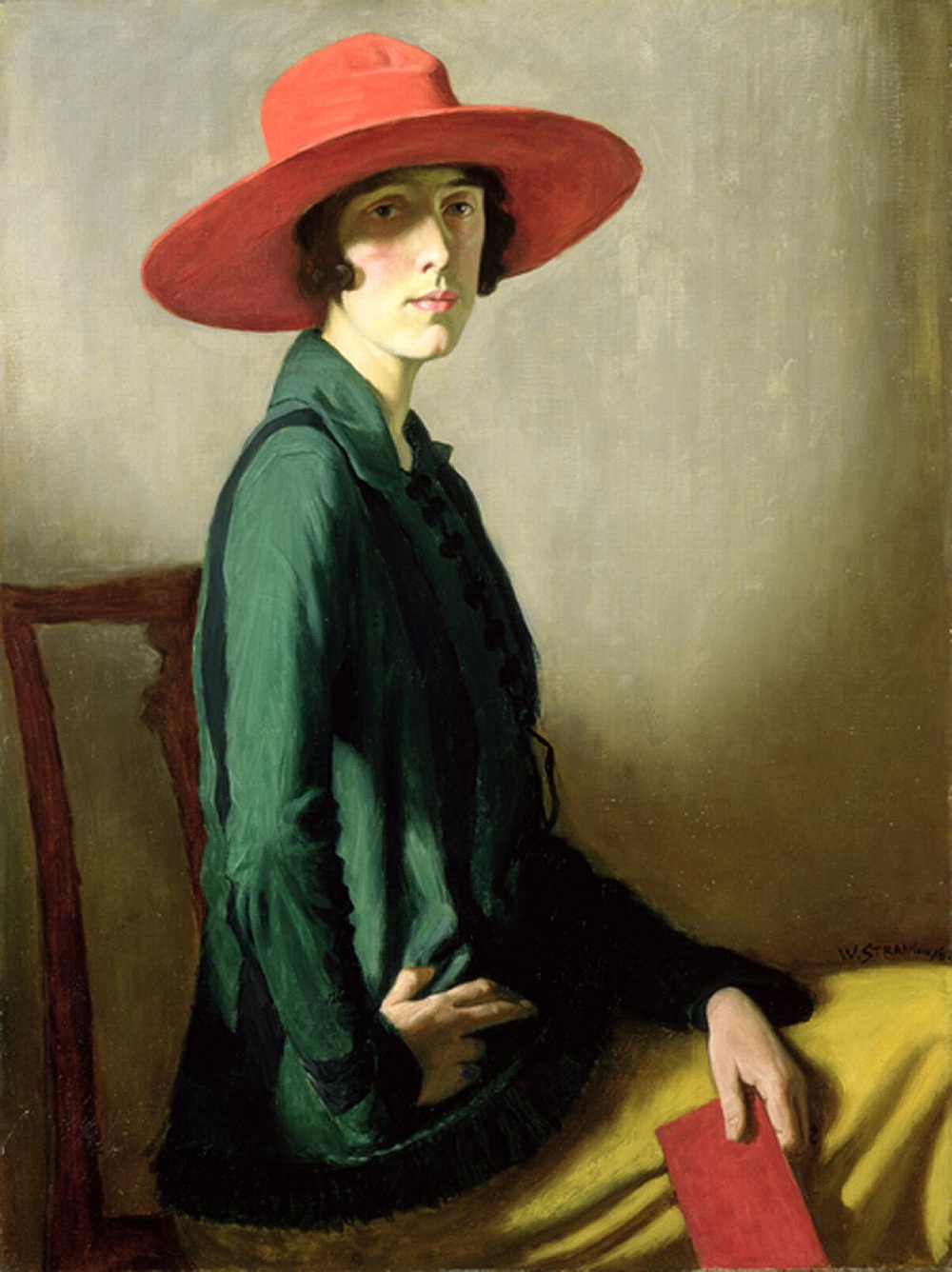 Lady with a Red Hat (Portrait of Vita Sackville-West) (1918) by William Strang Though she was married and had borne children by the time the Scottish artist William Strang painted this portrait, the English poet and novelist Vita Sackville-West continued to have a number of homosexual relationships, and the styling in this portrait hints at Sackville-West's more masculine clothing choices.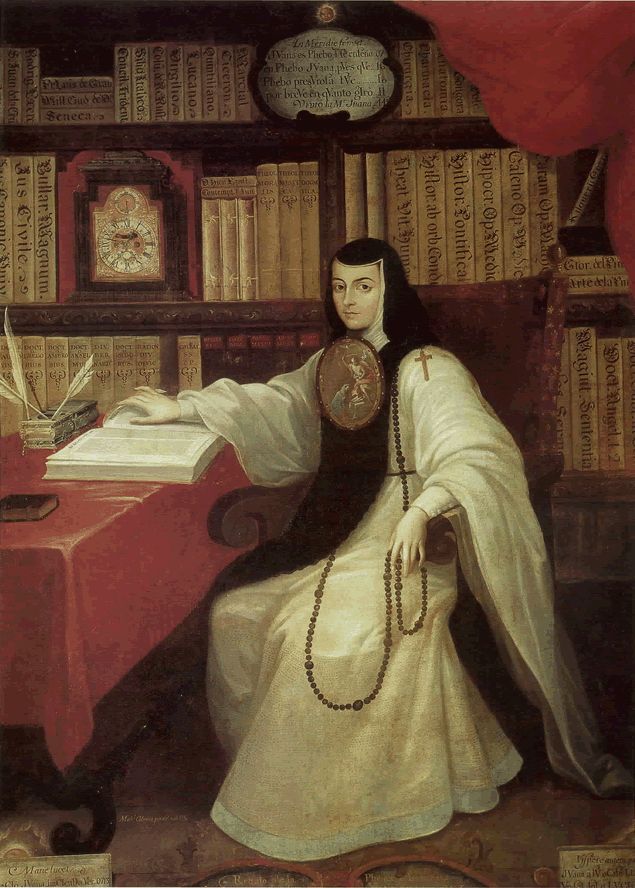 Portrait of Sor Juana Inés de la Cruz (c. 1750) by Miguel Cabrera "In this posthumous portrait, the revered Mexican nun and polymath Sor Juana Inés de la Cruz sits at a desk in her library," explains our new book. "During her time in the Hieronymite order she wrote poetry, plays, and social manifestos. After receiving criticism as a female writer, she became embroiled in an ecclesiastical dispute. She responded with her most famous work, The Answer (1691), in which she defended her rights as a woman to pursue a life of study, thought and creativity."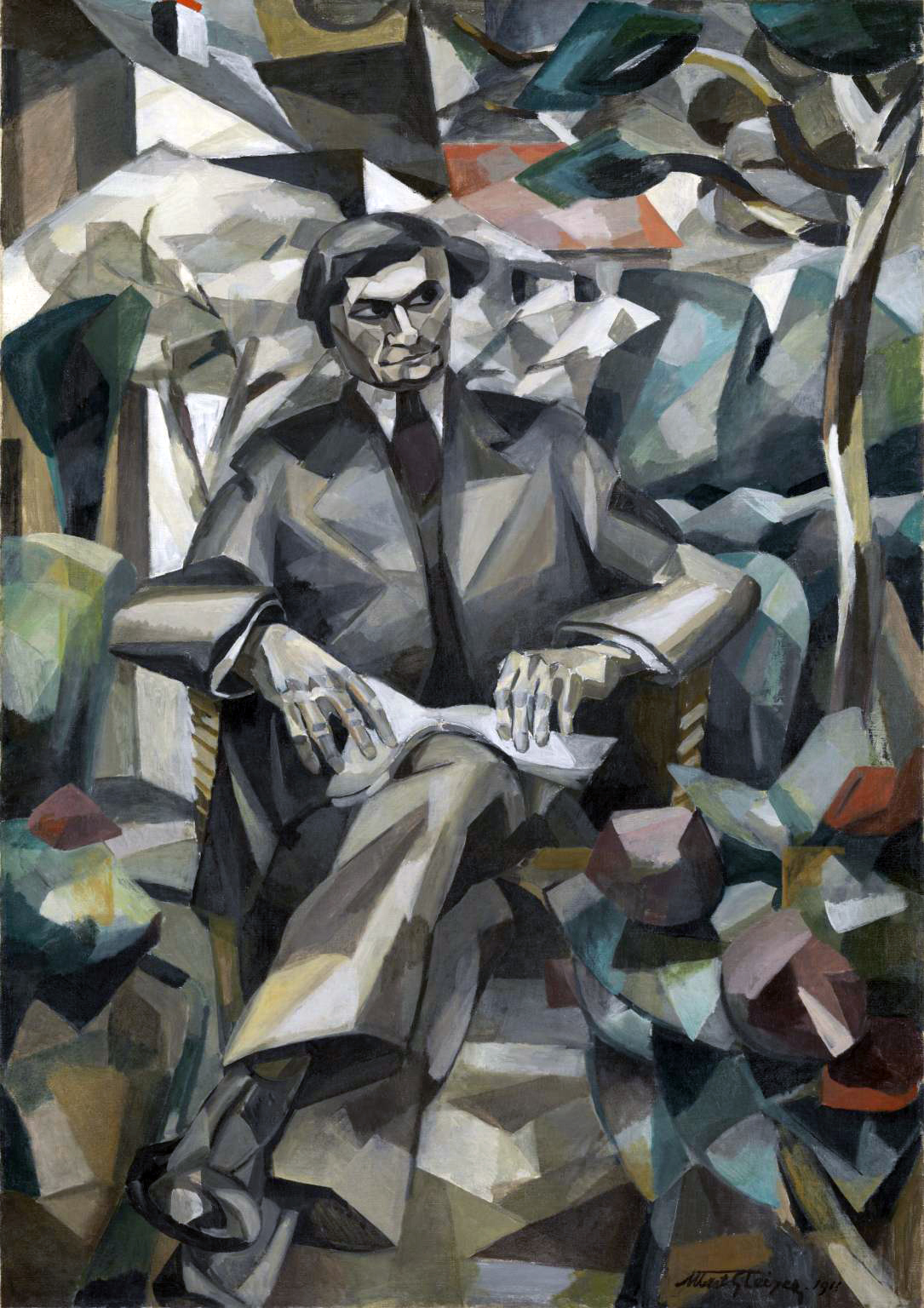 Portrait of Jacques Nayral (1911) by Albert Gleizes Both Gleizes and Nayral – a pseudonym for the French poet and publisher Joseph Houot – were strong advocates of cubism, as can be seen from this portrait. Nayral wrote the catalogue essay for an early Cubist exhibition, while Gleizes proclaimed himself - albeit without strong historical support - to be the movement's founder. Though widely derided when it was first shown, the work is now properly regarded as a prime example of Cubism, and currently forms part of the Tate's permanent collection.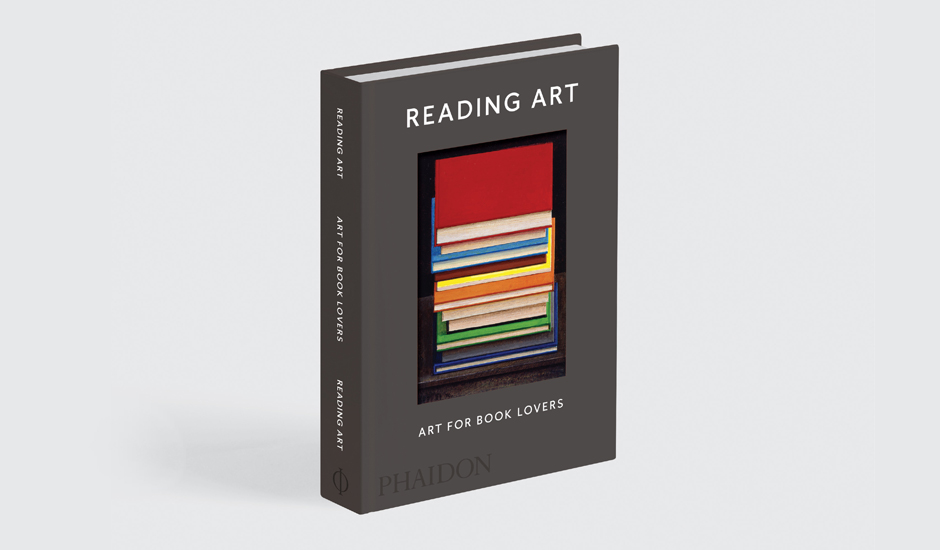 For more literary fine-art imagery, order a copy of Reading Art here.