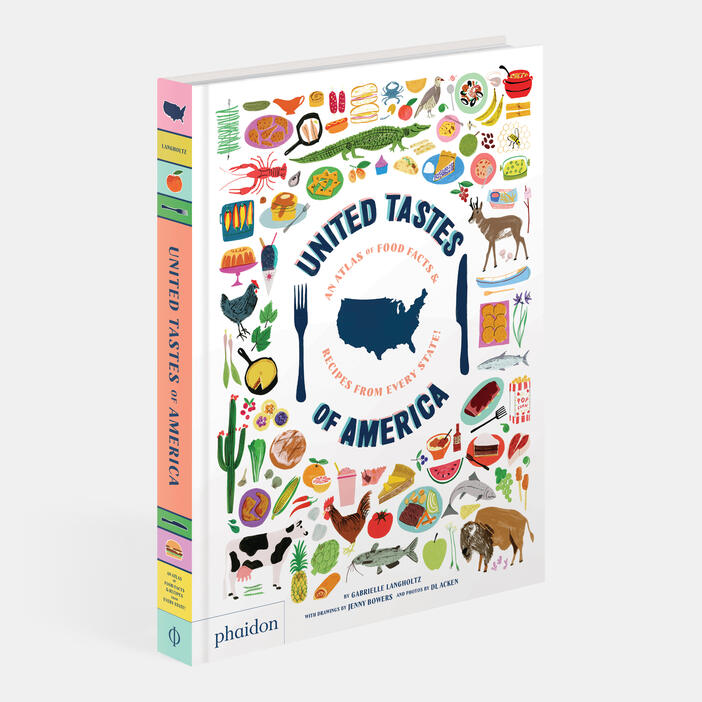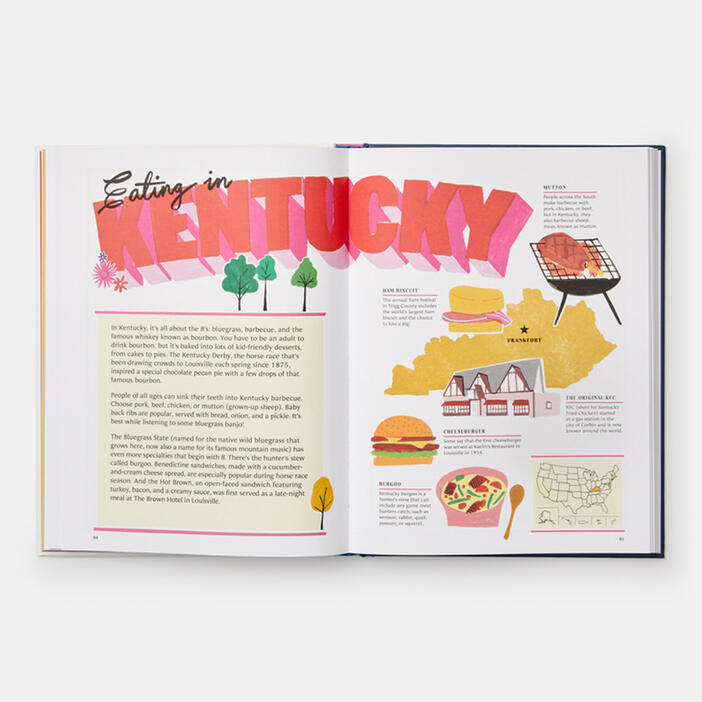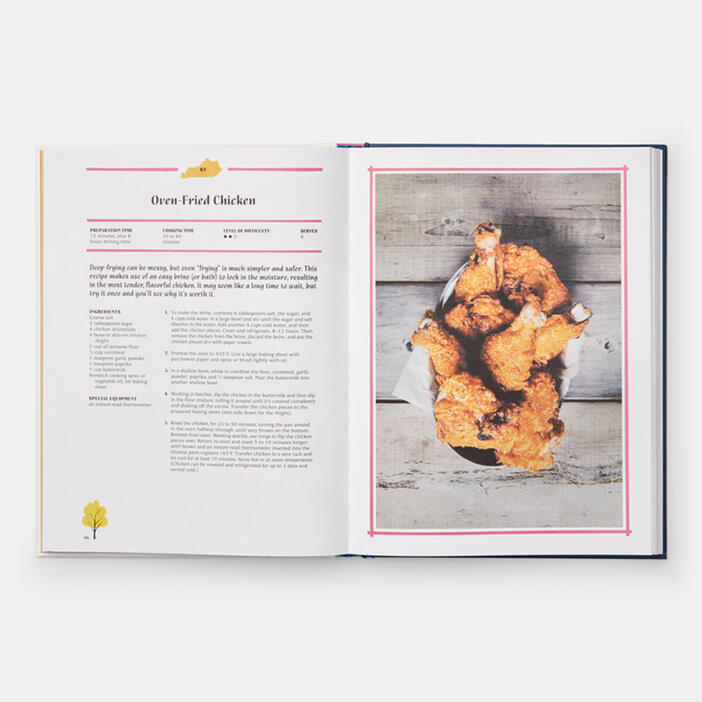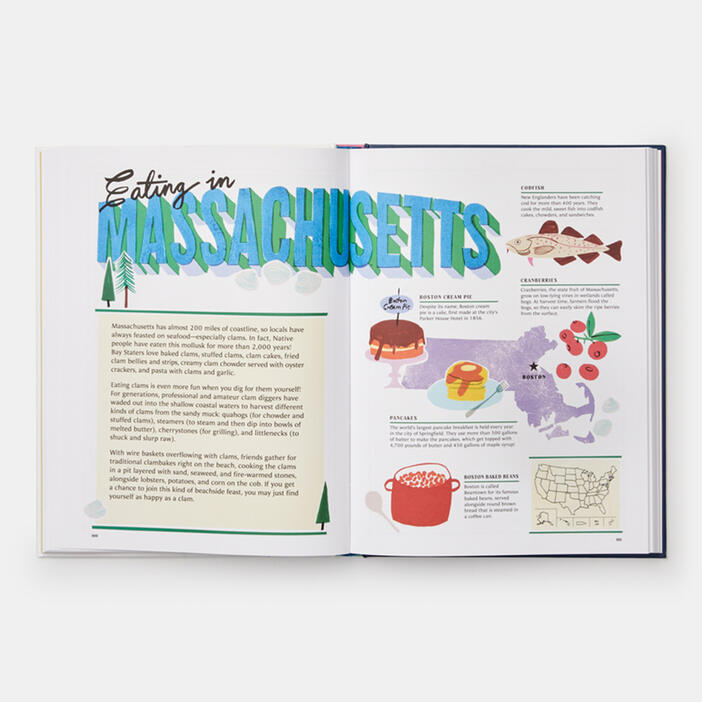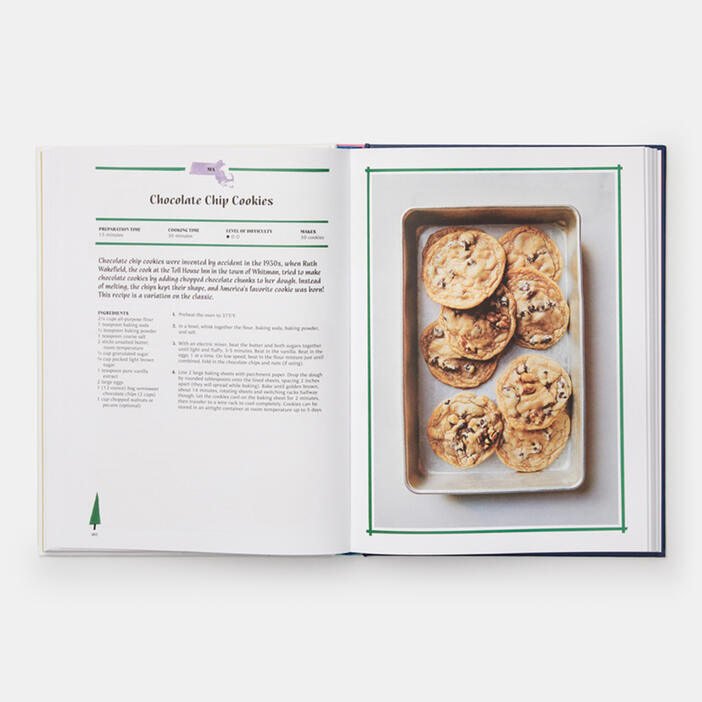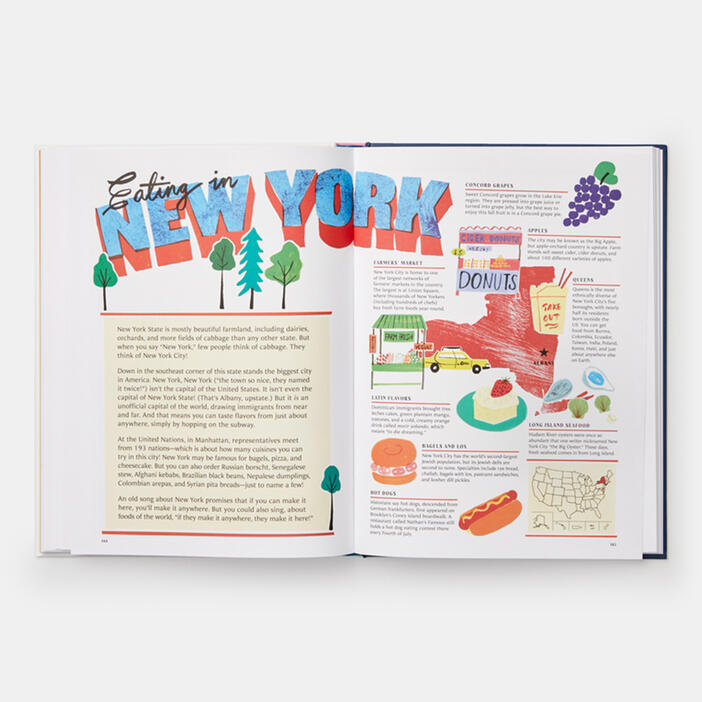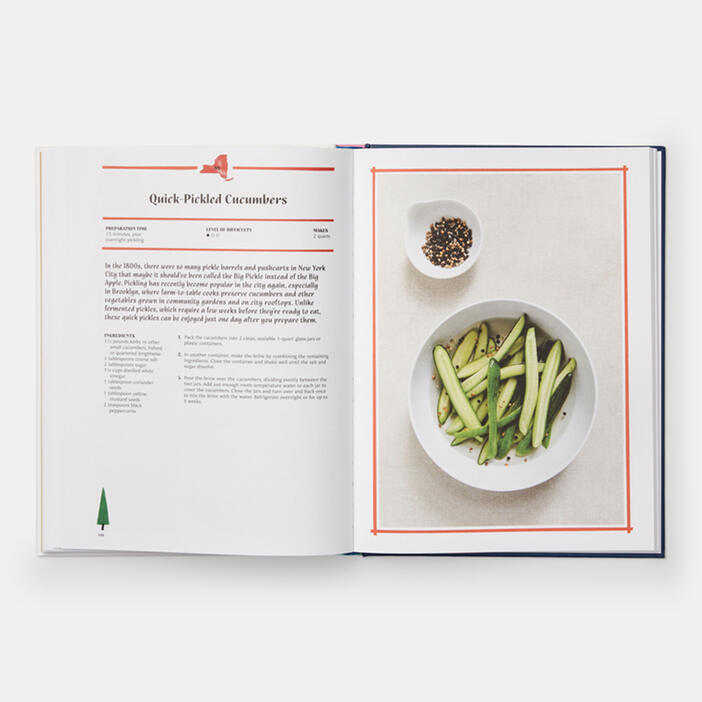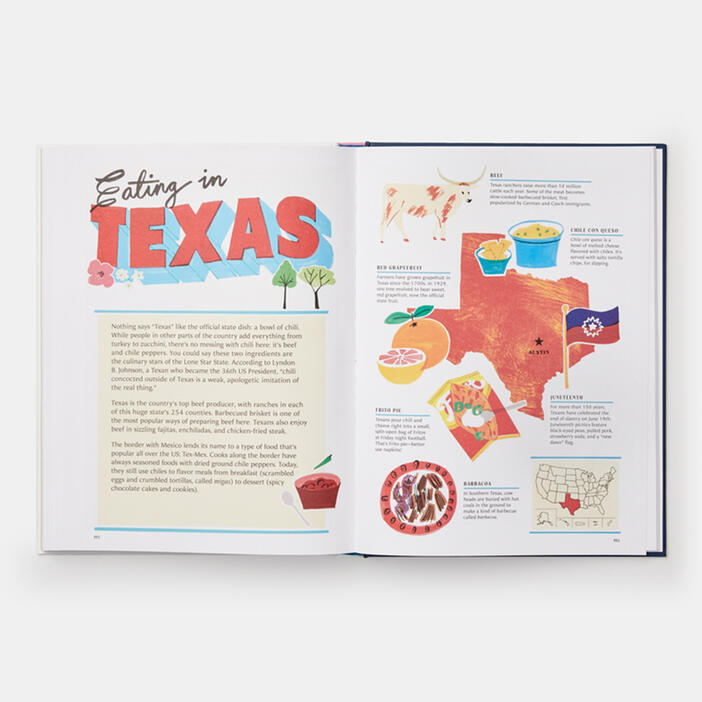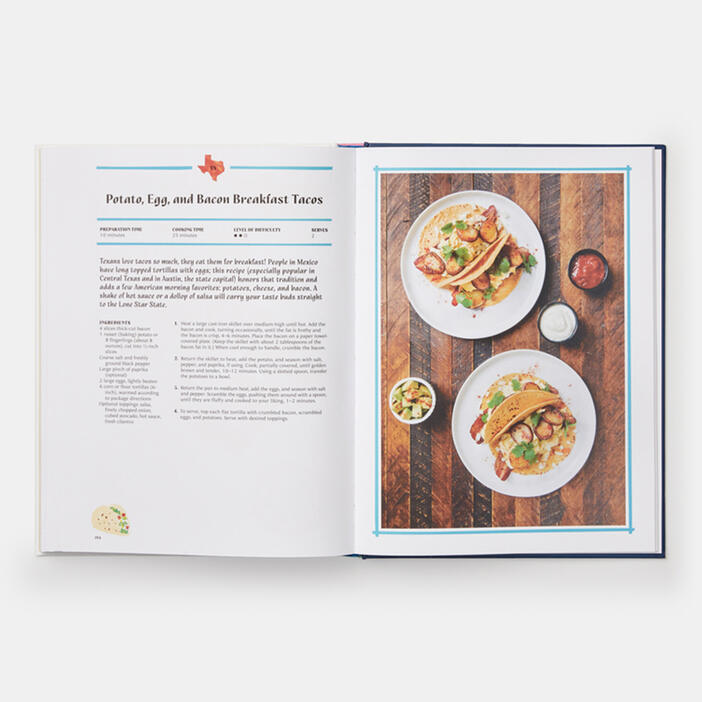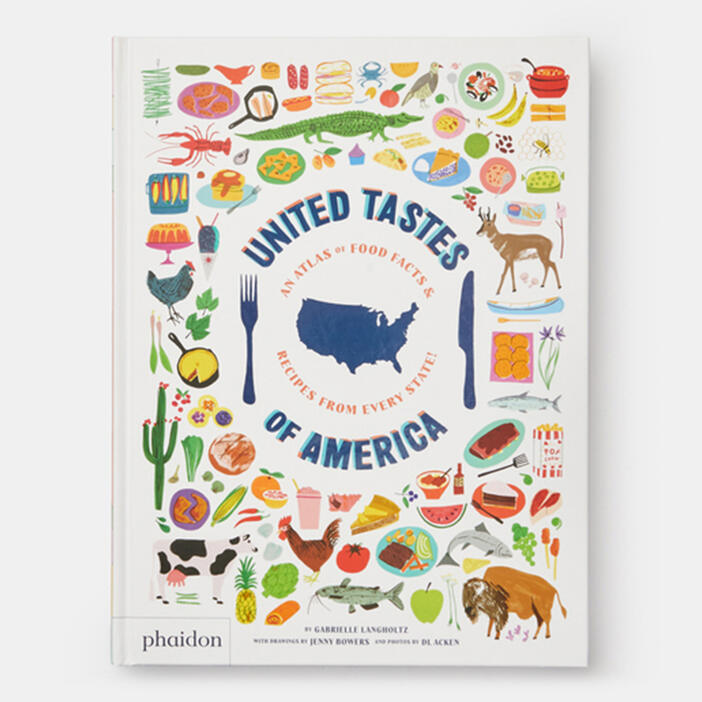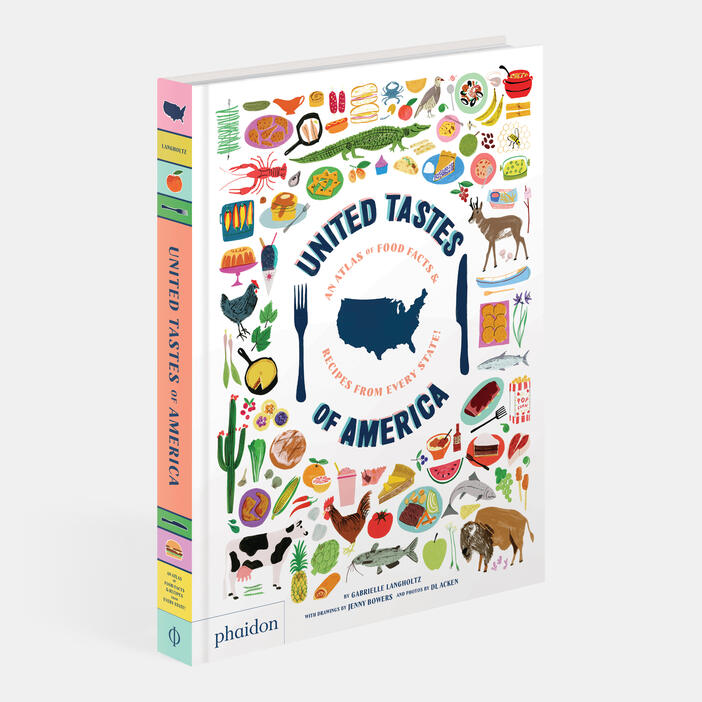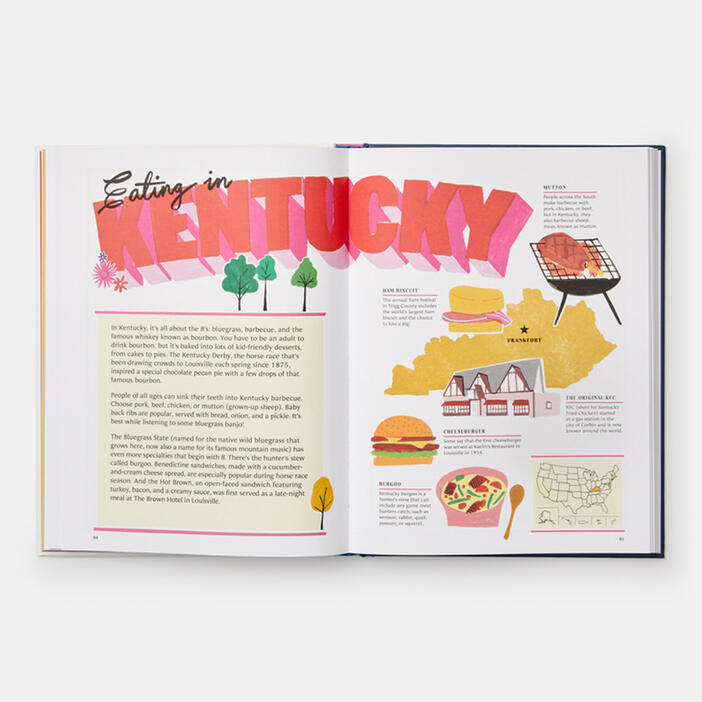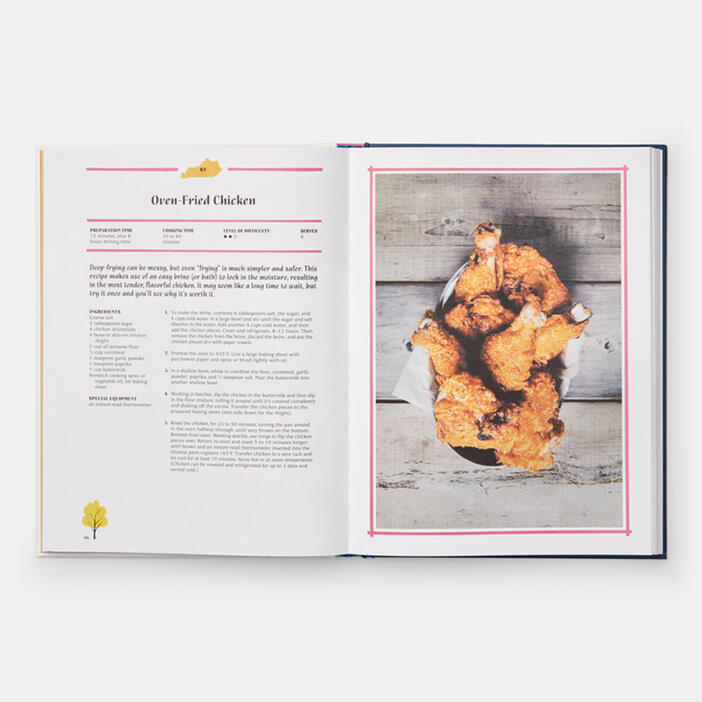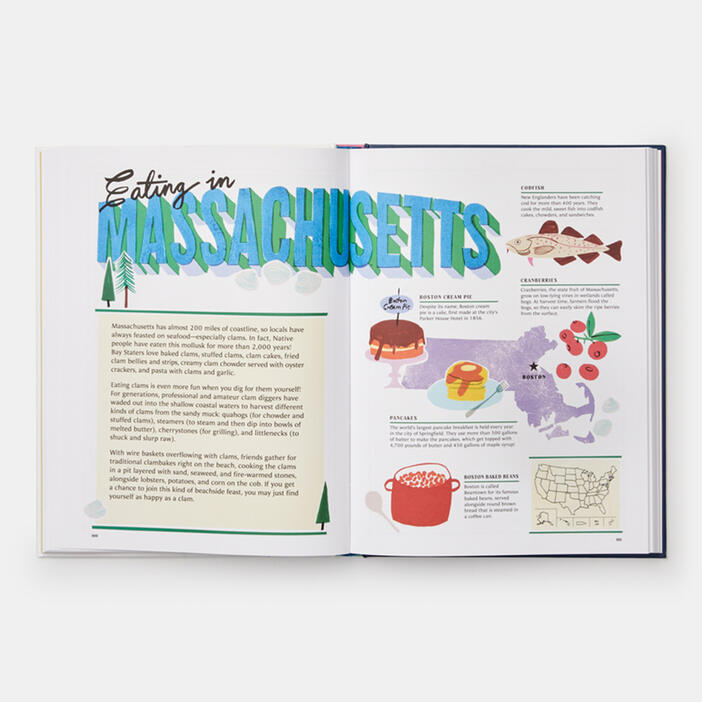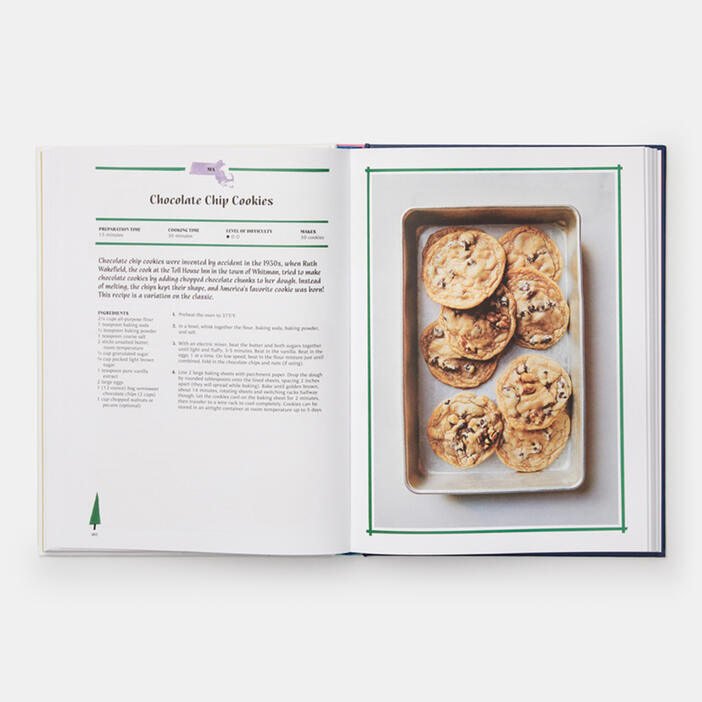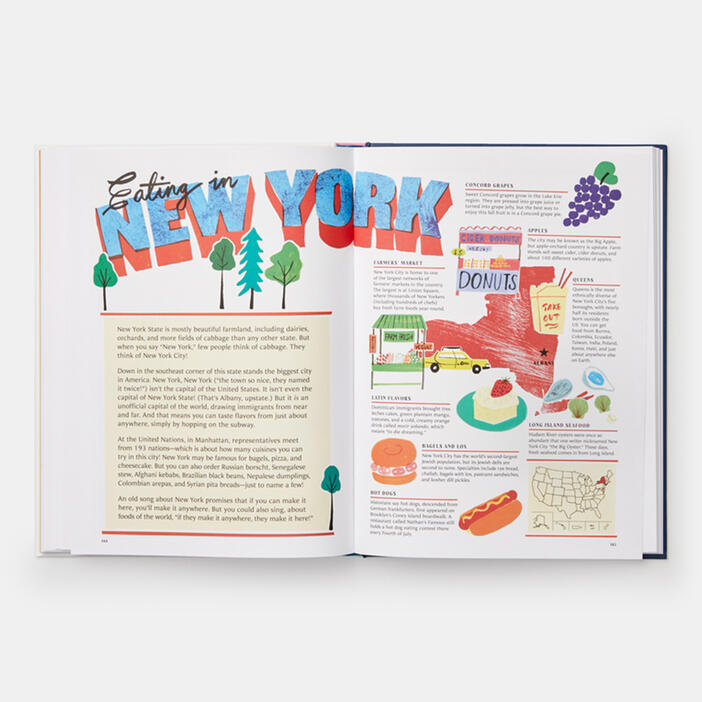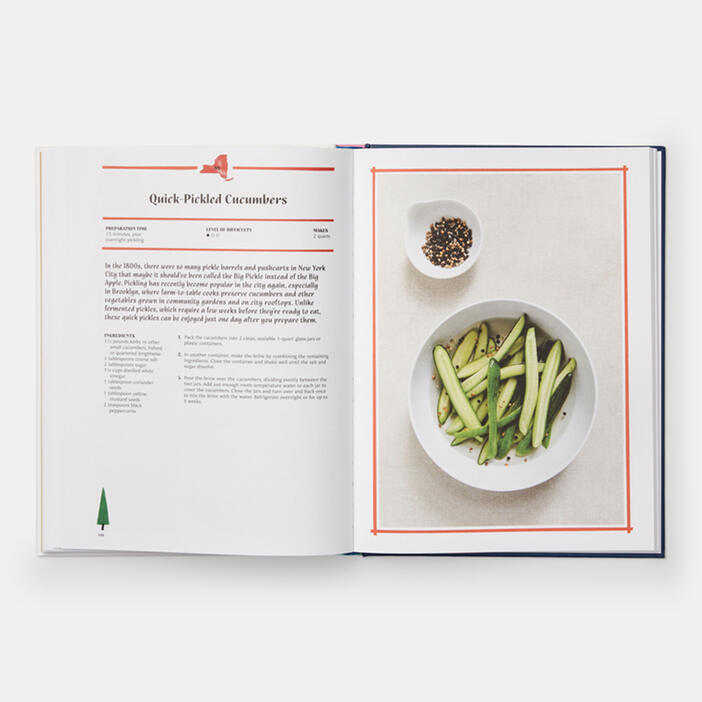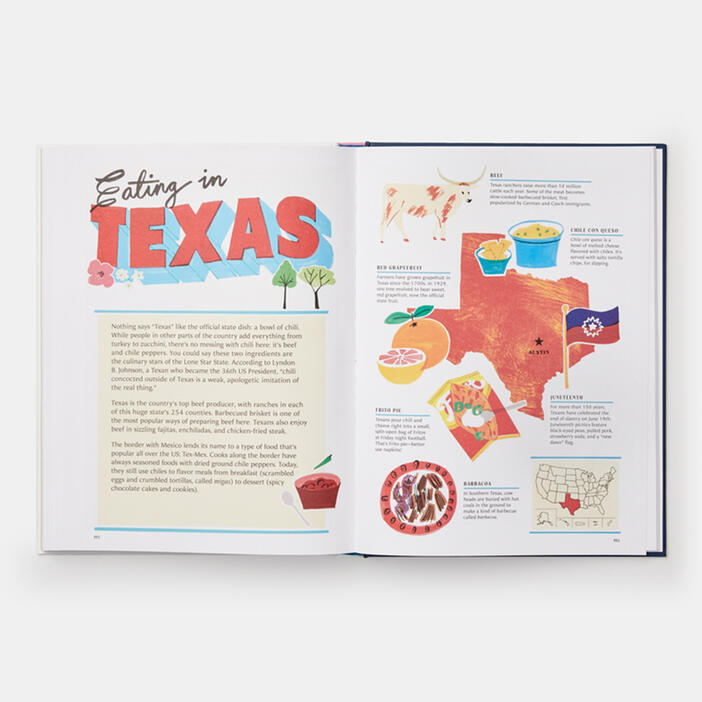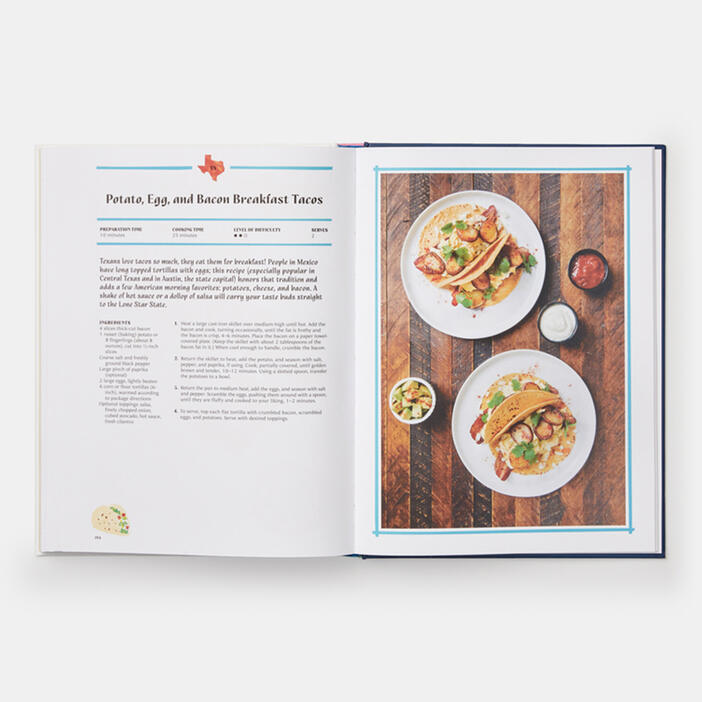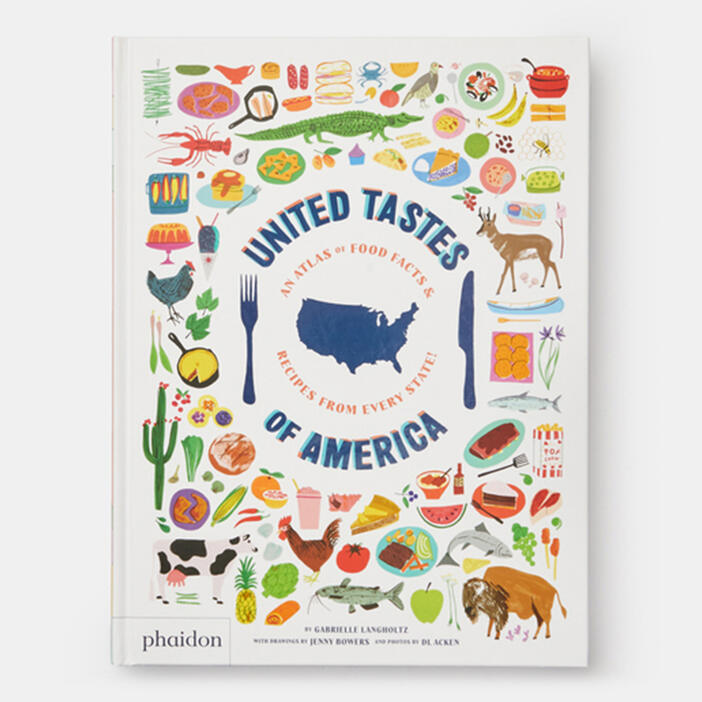 United Tastes of America: An Atlas of Food Facts & Recipes from Every State!
Price AUD$49.95 Price CAD$39.95 Price £24.95 Price T29.95 Price USD$29.95
Cook around the country with this geographical collection of authentic recipes from each of the USA's 50 states, plus three territories, and the nation's capital
Following the success of America: The Cookbook, author (and mother) Gabrielle Langholtz has curated 54 child-friendly recipes - one for each state, plus Washington D.C. and three U.S. territories (Guam, Puerto Rico, and the U.S. Virgin Islands).
From Pennsylvania Dutch pretzels to Louisiana gumbo, Oklahoma fry bread to Virginia peanut soup, each recipe is made simple by a step-by-step format and a full-color photograph of the finished dish.
A full-spread introduction to each state/territory features background about its culinary culture, brought to life with illustrated food facts and maps. Informative and delicious for kids and their families!
Ages 7 - 10
Specifications:
Format: Hardback
Size: 304 × 228 mm (12 × 9 in)
Pages: 240 pp
Illustrations: 170 illustrations
ISBN: 9780714878621
Gabrielle Langholtz has traveled and lived throughout America. She was the award-winning editor of Edible Manhattan and Edible Brooklyn, the head of special projects and publicity at the NYC Greenmarket, and authored The New Greenmarket Cookbook. She lives in Pennsylvania.
Jenny Bowers is a UK-based illustrator and animator who loves a challenge.
DL Acken is a Canadian-based food photographer who loves an adventure.
"...A splashy, inviting energy to the spreads. Langholtz provides a flavorful whirlwind tour."—Publishers Weekly
"The most beautiful book I've seen this year so far... Great for beginner cooks."—Baby Librarians
"One of my favourite books of 2019... A stunningly beautiful book, the kind that makes you appreciate the book as an object: hardcover, heavy paper, beautiful illustrations and photographs throughout. Langholtz takes you on a journey through the 50 states of America... This book makes me want to travel all over the country, eating."—Book Riot
"We all agree here that one of the best ways to love our country, is to actually get to know more our incredible diversity - geographically, sociologically, and in this case, culinarily."—Cool Mom Eats
"And just like that, you turned family dinner into an entertaining (and educational) road trip."—Fathom Away
"And in one for the road: Do you love food? A new kids book is out called United Tastes of America... with fun food facts and recipes from every state."—KidsNuZ: News to Grow on Podcast
"The best summer reading makes kids hungry to learn more. Enter Gabrielle Langholtz's charmingly illustrated United Tastes of America (Phaidon). It's a sea-to-shining sea food tour, with history lessons, recipes, and fun facts they'll love quizzing you on."—Martha Stewart Living
"Biscuits and chocolate gravy are breakfast food in Arkansas. Immigrants from Somalia, in Africa, make meat-stuffed pastries called sambusas in Minnesota. In North Dakota, bees produce about 34 million pounds of honey a year. These are among the delicious little nuggets in United Tastes of America: An Atlas of Food Facts & Recipes from Every State."—Time For Kids
"Perfect for young cooks and their parents, this hefty volume features bright decorative drawings by Jenny Bowers and photographs of each region's signature dishes by D.I. Acken...the book will stretch the repertoire of all but the most sophisticated junior chefs—and even they may find inspiration here."—The Wall Street Journal
"A real gem!... So interesting to peruse!"—Book Nerd Mommy
"A cookbook that goes beyond its culinary roots, United Tastes of America will appeal to both kids and adults. It is a book that will be as welcome in the classroom for geography and social studies lessons (with a side dish of tastings) as in the kitchen, and is highly recommended for home, school, and public library collections."—Celebrate Picture Books blog
"...This cookbook will teach you all about the foods beloved by folks in each state of America, and a few facts about the states themselves. United Tastes of America is great for the budding chef."—Good Reads with Ronna
"Food-themed books... Make incredible conversations starters, especially at the dinner table. Some food for thought for that epic summer road trip."—Yankton Daily Press & Dakotan
"Some food for thought on that epic summer road trip."—Northern Virginia Magazine
"A real gem! It is a hefty book that features all 50 states in the Union with a short information page followed by a recipe for an iconic food form that State. Each recipe is rated based on difficulty to help you choose which ones to cook with young children and it is so interesting to peruse!"—Booknerd Mommy
"A real gem! It is a hefty book that features all 50 states in the Union with a short information page followed by a recipe for an iconic food form that State. Each recipe is rated based on difficulty to help you choose which ones to cook with young children and it is so interesting to peruse!"—Booknerd Mommy