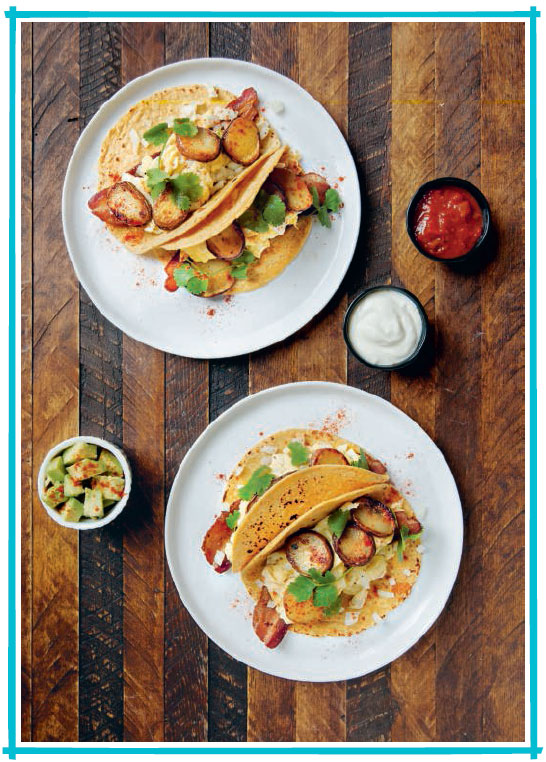 Home with the kids? Here's a day's worth of fun recipes
Our book United Tastes of America is packed with child-friendly summer holiday recipes from across the States
Are the children home for the summer holidays? Then why not cook with them? Our new book United Tastes of America brings together recipes from across the US, including three territories and the nation's capital, offering younger readers (and their parents or carers) a chance to recreate some of the country's most popular dishes. Here's a day's worth of dishes, from breakfast through to dinner, via a cooling afternoon treat.
Potato, Egg, and Bacon Breakfast Tacos from Texas (above) "Texans love tacos so much, they eat them for breakfast!" explains the book's author, Gabrielle Langholtz "A shake of hot sauce or a dollop of salsa will carry your taste buds straight to the Lone Star State."
Ingredients
4 slices thick-cut bacon
1 russet (baking) potato or 8 fingerlings (about 8 ounces), cut into 1/2-inch slices
Coarse salt and freshly ground black pepper
Large pinch of paprika (optional)
2 large eggs, lightly beaten
4 corn or flour tortillas (6-inch), warmed according to package directions
Optional toppings: salsa, finely chopped onion, cubed avocado, hot sauce, fresh cilantro (choriander).
1 Heat a large cast-iron skillet over medium-high until hot. Add the bacon and cook, turning occasionally, until the fat is frothy and the bacon is crisp, 4–6 minutes. Place the bacon on a paper towel covered plate. (Keep the skillet with about 2 tablespoons of the bacon fat in it.) When cool enough to handle, crumble the bacon.
Return the skillet to heat, add the potato, and season with salt, pepper, and paprika, if using. Cook, partially covered, until golden brown and tender, 10–12 minutes. Using a slotted spoon, transfer the potatoes to a bowl.

Return the pan to medium heat, add the eggs, and season with salt and pepper. Scramble the eggs, pushing them around with a spoon, until they are fluffy and cooked to your liking, 1–2 minutes.

To serve, top each flat tortilla with crumbled bacon, scrambled eggs, and potatoes. Serve with desired toppings.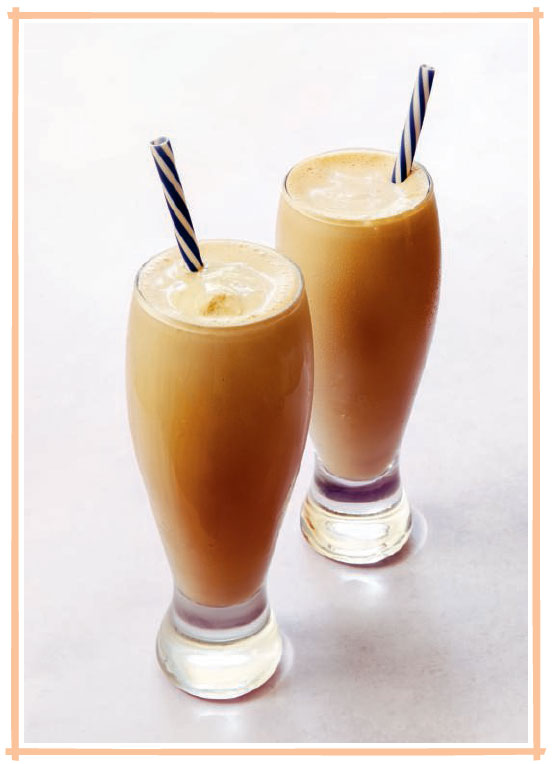 Coffee Cabinet from Rhode Island "If somebody in Rhode Island offers you a coffee cabinet, don't worry—it's not a piece of furniture. The state's coffee-loving Italian-Americans use coffee-flavored syrup in drinks and desserts of all kinds. Add it to ice cream and milk—blended in a mixer kept in the cabinet—and you have the perfect summertime treat."
Ingredients
1 cup strong coffee (decaffeinated, if desired)
3/4 cup sugar
1 pint coffee ice cream
1/4 cup milk, or more to taste
To make syrup, in a small heavy-bottomed saucepan, bring the coffee and sugar just to a boil, stirring constantly. Reduce to a simmer and cook, stirring occasionally, for 15 minutes. Let cool.
Blend 2 tablespoons of the syrup with the ice cream and milk in a blender until smooth. Pour into 2 chilled glasses and serve. (Leftover syrup can be stored in the refrigerator for up to 1 month.)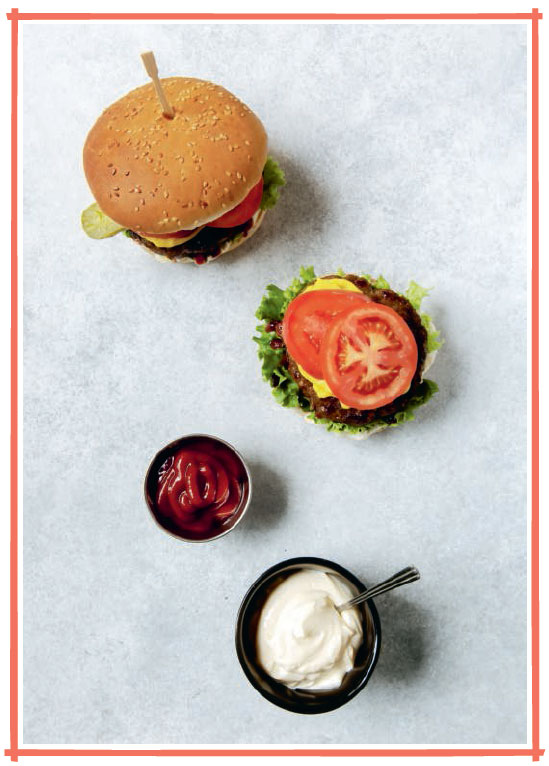 Bison burgers from Wyoming "America was once covered with herds of bison. Twenty to thirty million of the giant mammals roamed the prairies and plains. Today, bison are raised on farms and people use the whole animal. Ground bison makes a very delicious burger and is available in supermarkets all over the country. If you can't find it, substitute any ground meat in this recipe."
Ingredients
1 1/2 pounds ground bison (or lean ground beef)
1 teaspoon coarse salt
1 tablespoon butter
1 tablespoon vegetable oil
4 burger buns, split and lightly toasted
Ketchup, mayonnaise, and sliced pickles, for serving
Dividing evenly, gently form the ground bison into 4 patties, each about 1 inch thick, and transfer to a plate. Season patties on one side with half the salt, dividing evenly.

In a large, heavy skillet, such as cast-iron, heat butter and oil over medium. When butter is melted and skillet is hot, add the patties, seasoned sides down. Season the tops with the remaining 1/2 teaspoon salt, and cook until the bottoms are nicely browned, about 5 minutes. Flip and cook for 3 to 4 minutes longer for medium burgers.

Sandwich burgers in toasted buns and serve immediately, with ketchup, mayonnaise, and pickles.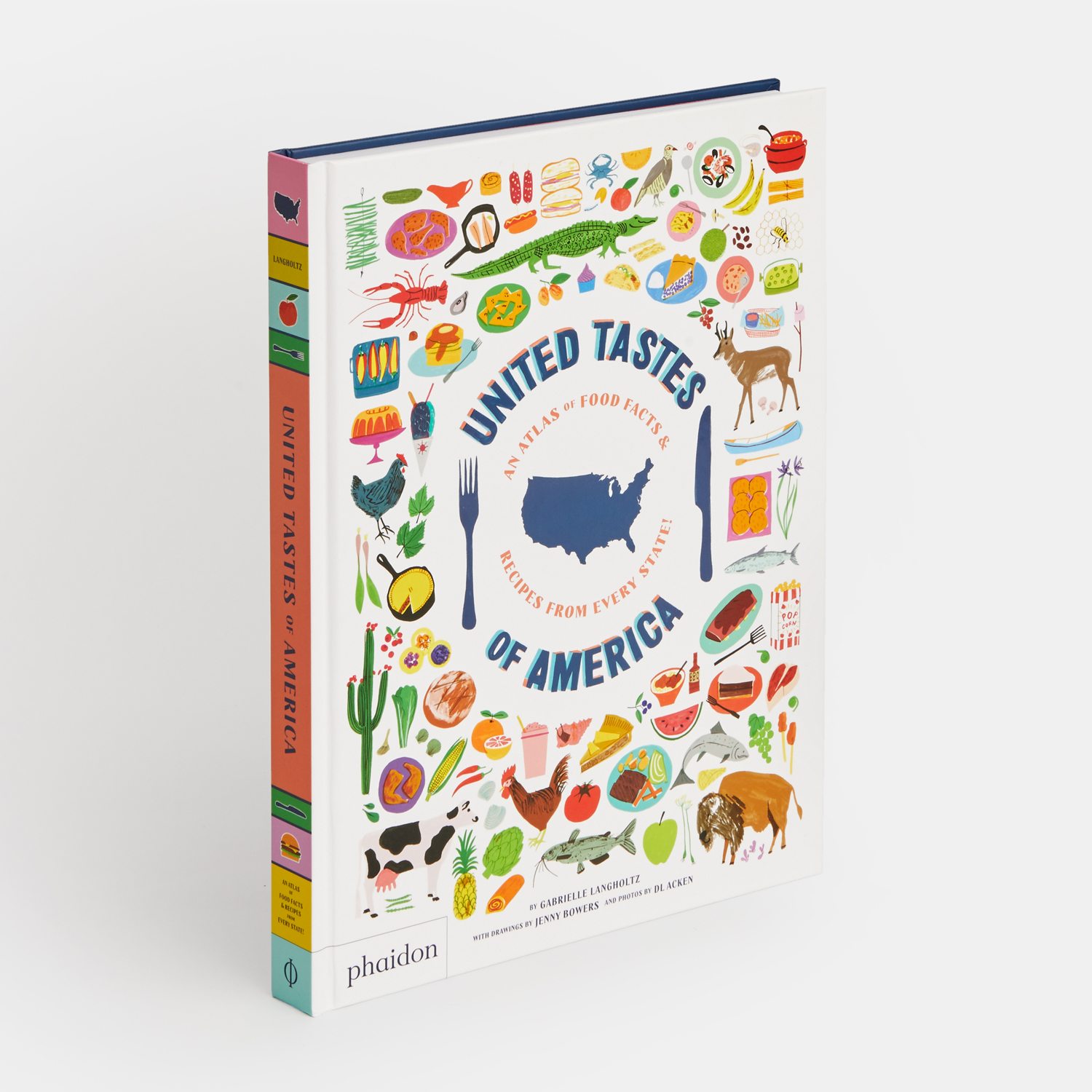 For more kid-friendly meals from across the US, as well as lots of fascinating facts and American food trivia, order a copy of United Tastes of America here.