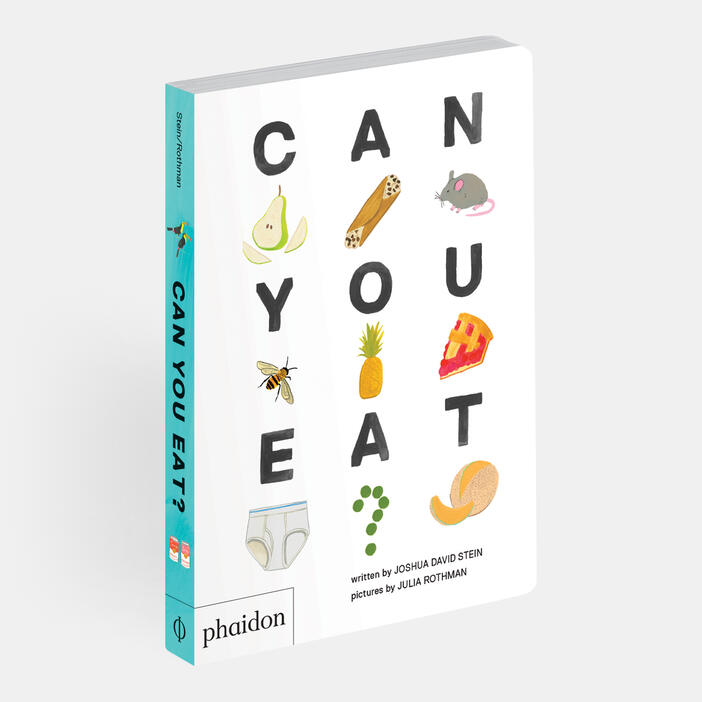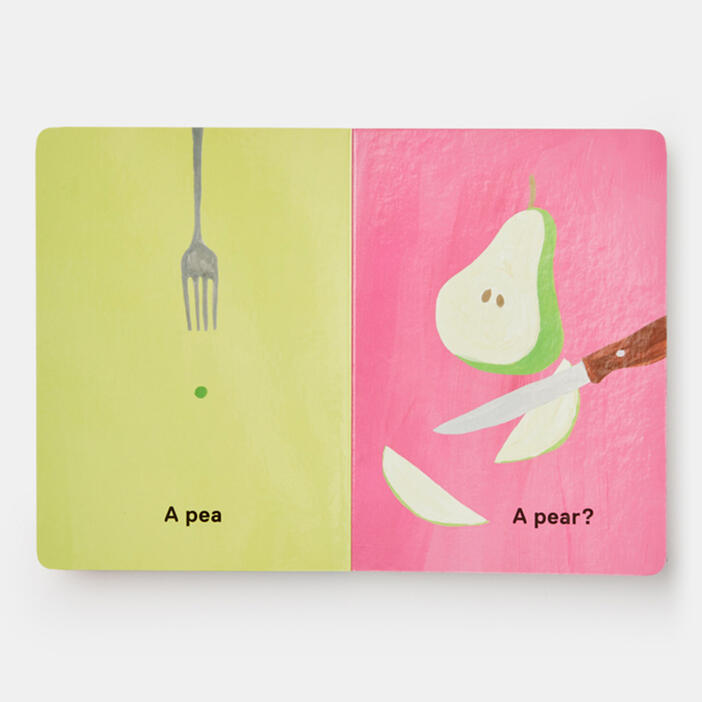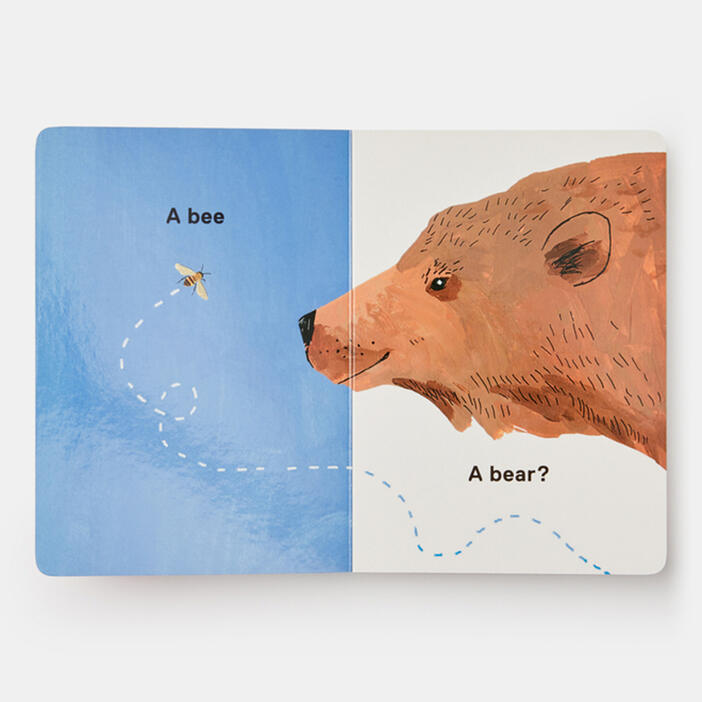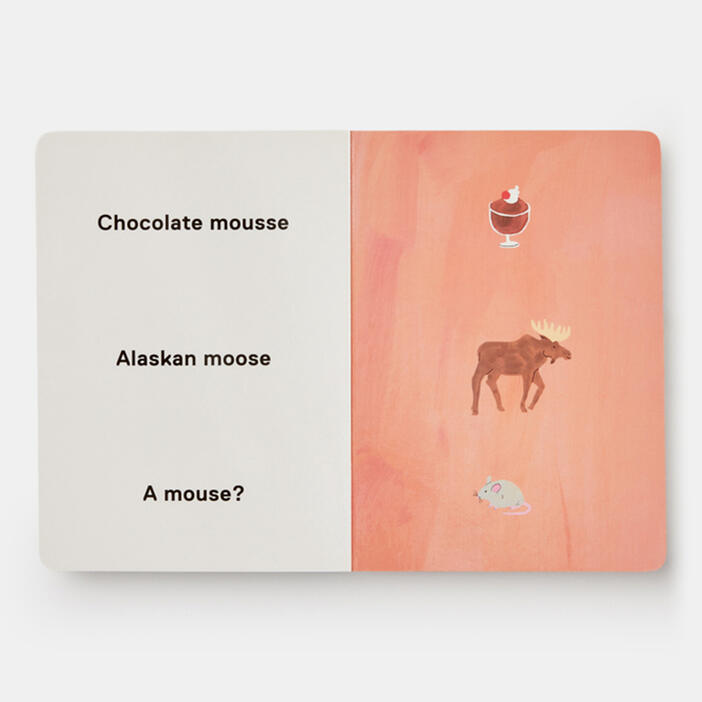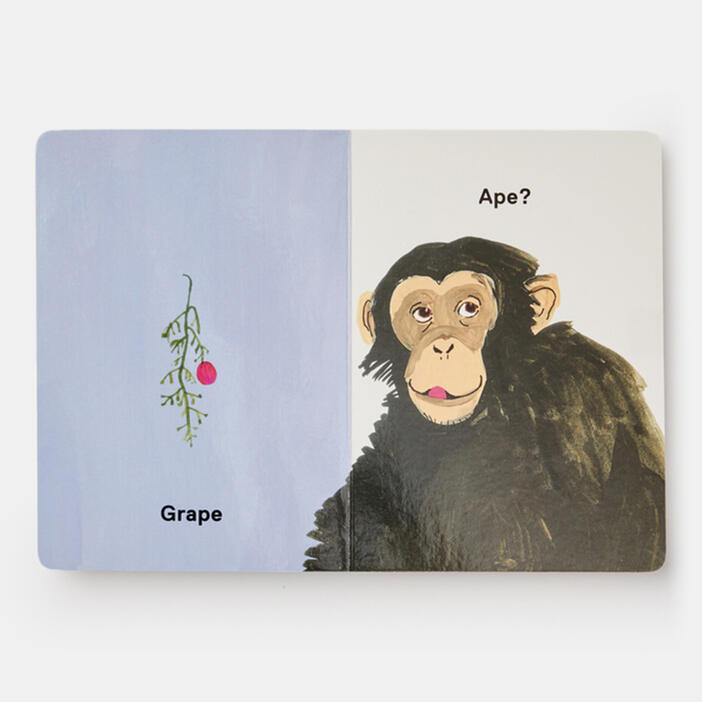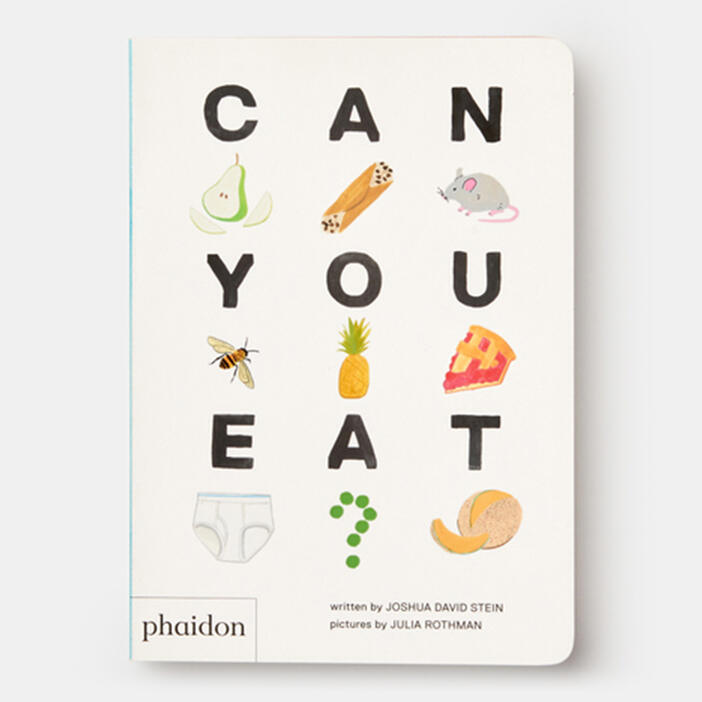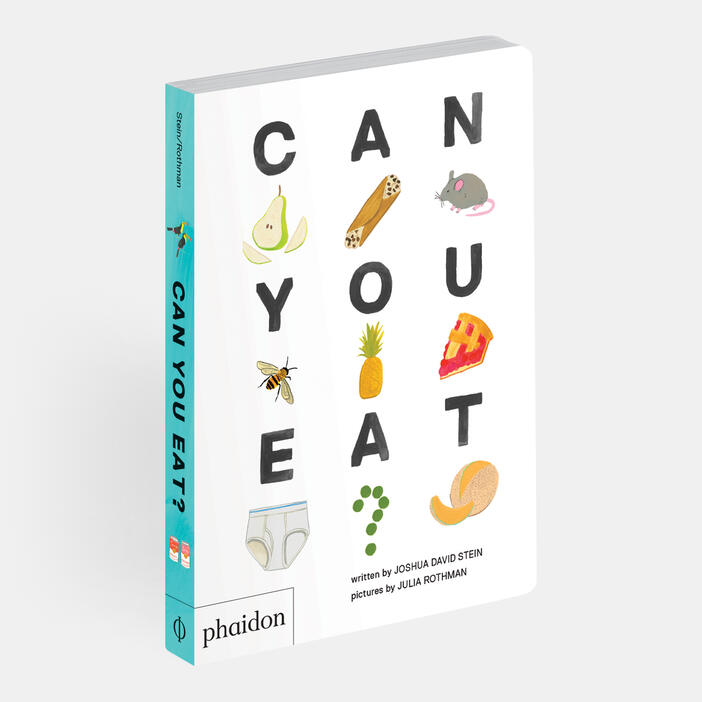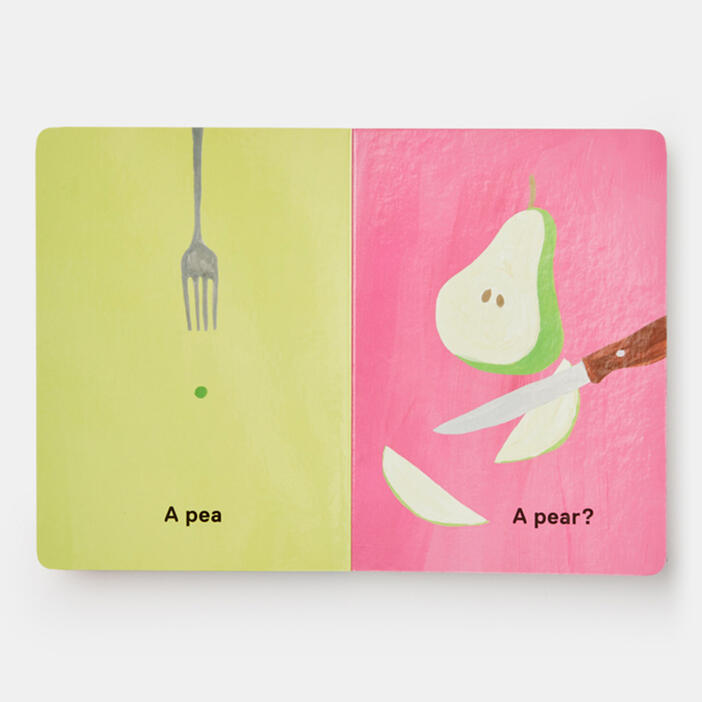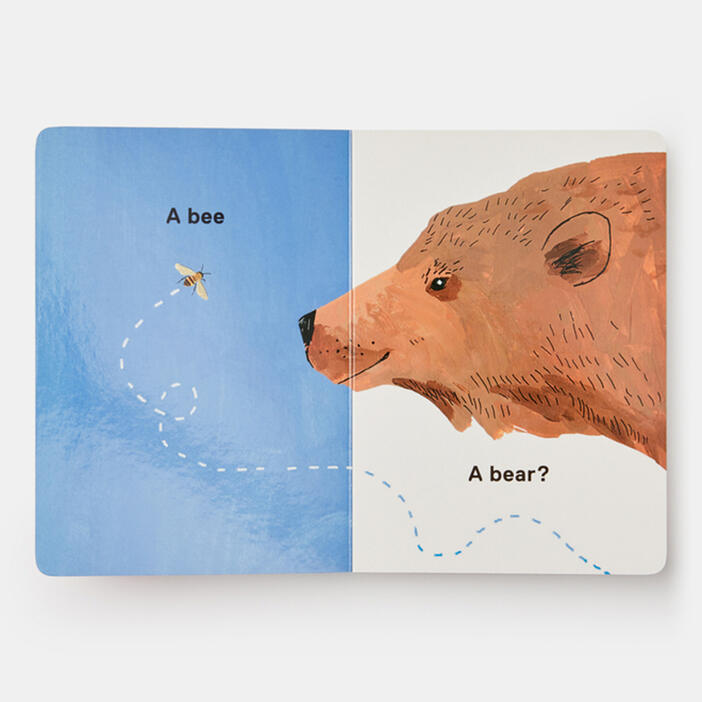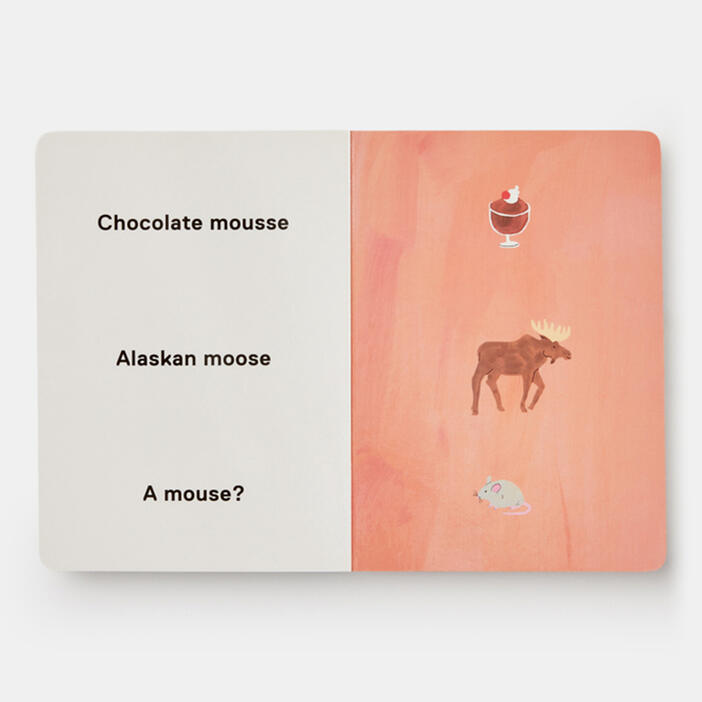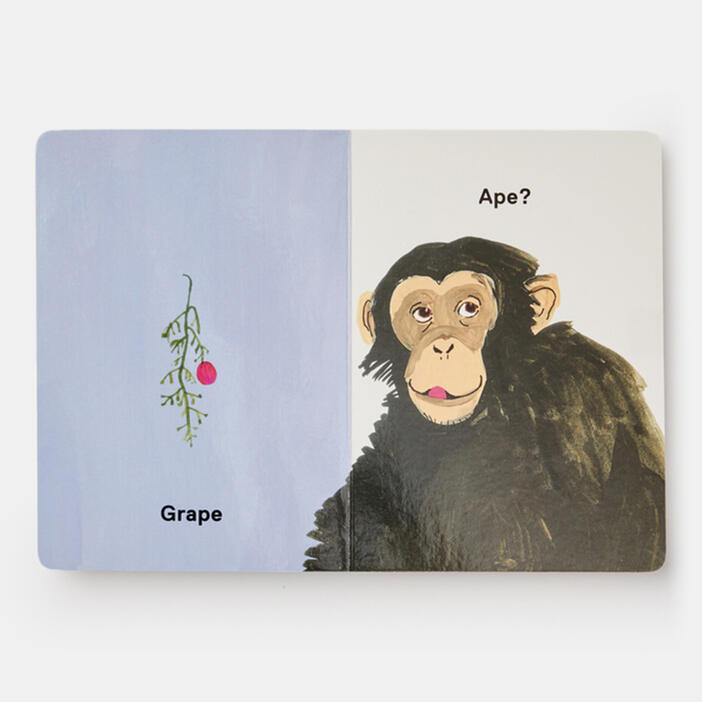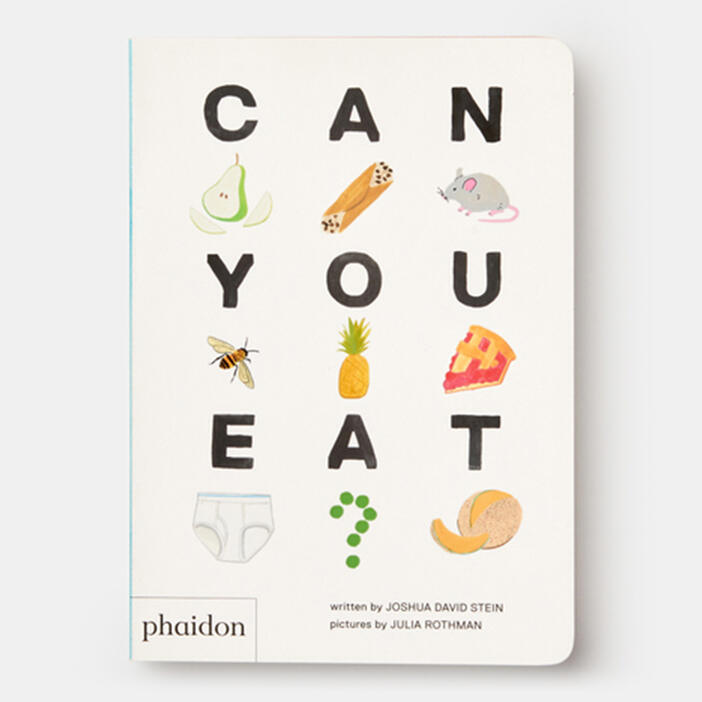 Can You Eat?
Price AUD$14.95 Price CAD$12.95 Price £6.95 Price T9.95 Price USD$9.95
Now in a new board-book format: a whimsical word book of rhyming things that can – or can't – be eaten!
Can you eat...
A pea? A pear? A bee? A bear?
In this spin-off board book to the bestselling picture-book companion, food critic (and dad) Joshua David Stein asks the question, "Can you eat...?" followed by a lyrical list of illustrated items. From familiar items like apple pie and pineapple to the more nonsensical, like underpants and elephants, this read-aloud twist on a first book of food offers plenty of giggles, with simple yet sophisticated hand-drawings by Julia Rothman that provide authenticity and a balance of seriousness to the silliness at hand.
Ages 1–3
Specifications:
Format: Board Book
Size: 177 × 127 mm (7 × 5 in)
Pages: 30 pp
Illustrations: 30 illustrations
ISBN: 9780714878829
Joshua David Stein (@fakejoshstein) is an acclaimed food critic, and film and culture columnist. He lives in Brooklyn with his wife and two sons.
Julia Rothman is an artist and designer, a part of the design studio ALSO, runs the blog Book By Its Cover, and launched Women Who Draw, a directory of female illustrators. She lives and works in Brooklyn.
"Toddlers will love shouting out whether they can eat such delicacies as "Pinecone / Telephone / Panettone / Pony" as they page through the witty pictures."—The Wall Street Journal Online
"A delightfully fun board book that asks you what sorts of things can be eaten, told in rhyme. I also adore the illustrations in Can You Eat - they are gorgeous. This is board book as art kind of stuff."—Baby Librarians
"A delightfully whimsical look at what is food and what isn't: 'A pea, a pear? A bee, a bear?' The artwork is gorgeous enough to be reproduced as a print to be hung in a kitchen. A little silly, a lot fun, and very, very pretty."—Book Riot
"Lovely illustrations and whimsical wordplay."—Kirkus Reviews
"Whimsical wordplay will enchant older toddlers as they ponder whether they can eat a moose, chocolate mousse, or a mouse. Rothman's sophisticated illustrations will be a hit with adults, too."—School Library Journal e-newsletter
"Presents an excellent array of vocabulary words and international foods in a format that makes an enjoyable point-and-say book for the very young. Older readers will appreciate the wordplay and humor too. The gouache artwork is light and bright (imagine key lime, prickly pear, and orange sherbet), and the objects are clear and appealing."—The Reading Chair
"A simple and fun exploration of what can - and cannot - be eaten. Through laughter and smiles, children will see how fun it is to have variety in their diet and explore the abundance of biodiversity in the edible world."—Food Tank
"Super fun."—A Fuse Eight Production / SLJ.com