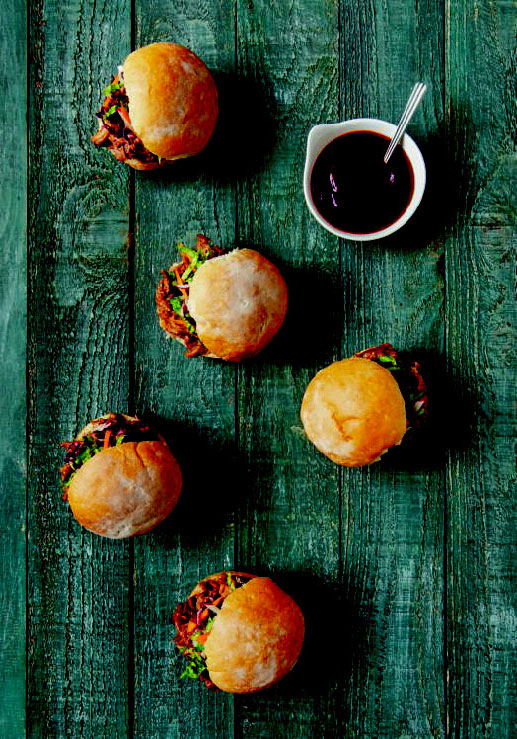 Try this easy BBQ hack for Memorial Day
Want to cook with the kids but don't want them around hot coals? Try this slow-cooker shoulder of pork recipe
Barbecue plays a big part in United Tastes of America, our introduction to the USA's culinary traditions for younger readers and cooks. Organised state by state, it describes Alabama's white barbecue sauce, baby back ribs from Illinois; barbecued mutton from Kentucky; barbecued catfish, as cooked in Mississippi; and Missouri burnt ends.
However, the book also features recipes that children and their parents can prepare together, without resorting to flaming charcoal or bottles of propane.
"Hold the logs and matches!" writes Gabrielle Langholtz in the introduction to the slow-cooker pork shoulder recipe from North Carolina. "While real Carolina pit masters smoke their meat over wood, this is an easy indoor version. And the rich, thick, tomato-based sauce captures the famous flavors of Lexington barbecue. The sauce soaks into the smoky, succulent meat for a sweeter flavor than the tangy barbecue of eastern North Carolina. You'll be the star of any picnic with this dish, which makes plenty to share."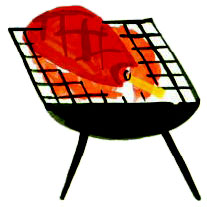 Ingredients: For the sauce : 2 cups cider vinegar; ½ cup ketchup; ¼ cup packed dark brown sugar; 2 tablespoons granulated sugar; 1 tablespoon coarse salt; 1 tablespoon ground white pepper; 1 to 2 teaspoons crushed chili flakes (optional); 1 teaspoon freshly ground black pepper
For the pork: 1 tablespoon coarse salt Freshly ground black pepper 5–6 pounds boneless pork shoulder, trimmed of all but ¼-inch fat (you can ask a butcher to do this for you) ½ cup chicken broth, preferably low-sodium Rolls, coleslaw, and pickles for serving
Special equipment: slow cooker (4-quart or bigger), fine-mesh sieve
1. Make the sauce In a large bowl, whisk to combine vinegar, ketchup, both sugars, salt, white pepper, chili flakes, and black pepper. Measure out 1 cup and set aside, for cooking the pork. (The rest can be served with the meal, or stored in the refrigerator for up to 1 month.)
2. Make the pork Pat pork dry and sprinkle well on all sides with the salt and ground pepper to taste. Nestle the pork in the slow cooker. Add the reserved 1 cup sauce and the chicken broth to the cooker, turning pork over until it's coated. Cover slow cooker and cook on low until pork is tender enough to pull apart with a fork, about 8 hours.
3. Using tongs , lift the pork and transfer to a baking sheet. When it's cool enough to handle, use 2 forks to pull pork into shreds.
4. Set a fine-mesh sieve over a large saucepan Strain the cooking liquid from the slow cooker into the saucepan and bring to a boil over high heat. Boil until the liquid is thickened, 5 to 10 minutes. Add the pulled pork to the saucepan and stir until heated through. Serve with rolls, coleslaw, pickles, and additional sauce, if desired.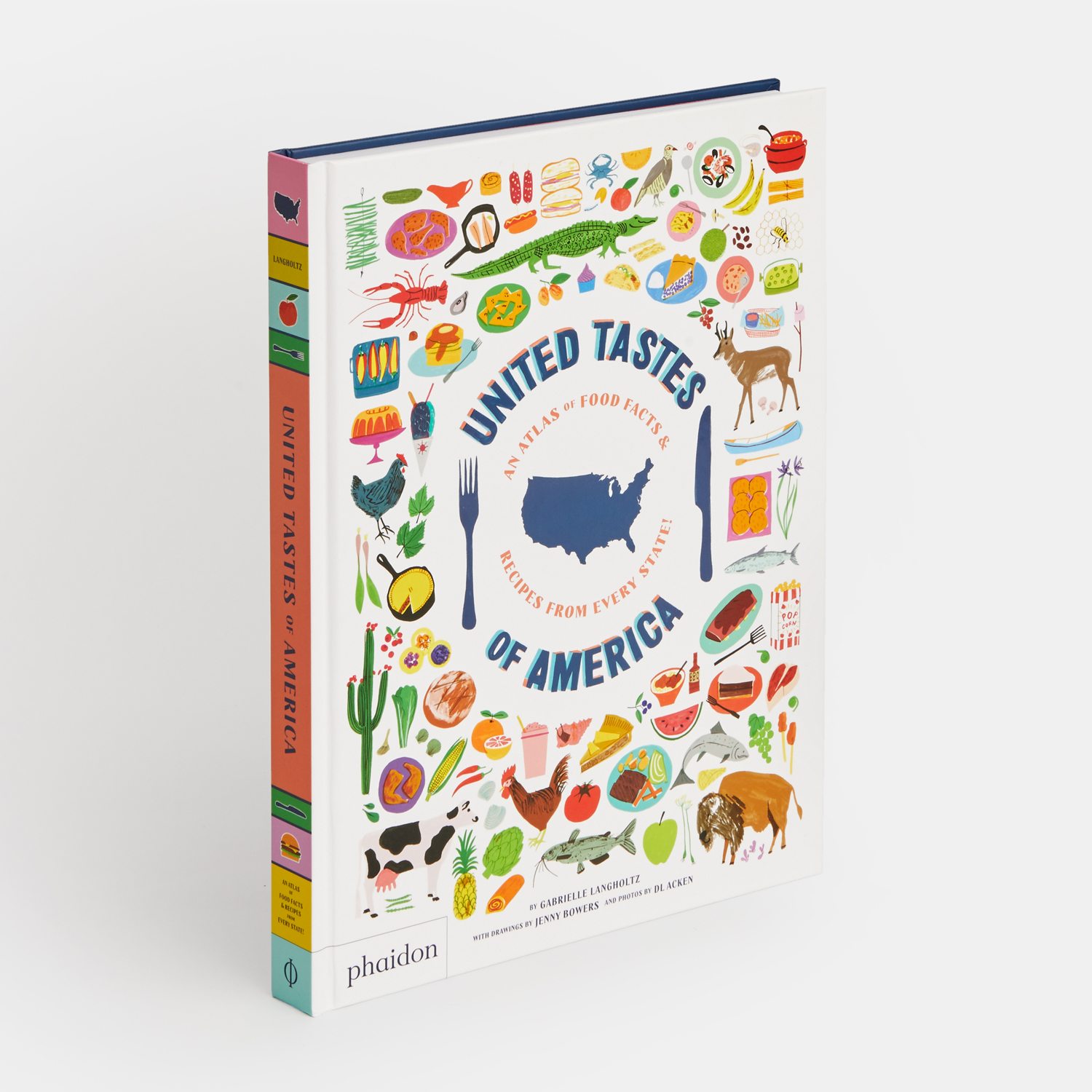 That's perfect for Memorial Day, or any other day, for that matter. For more culinary delights from America, suitably for younger cooks, order a copy of United Tastes of America here.