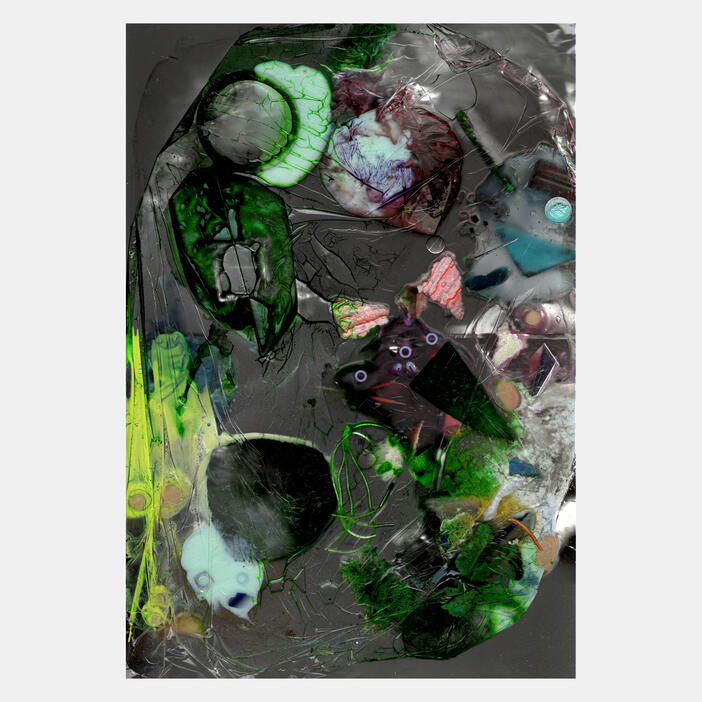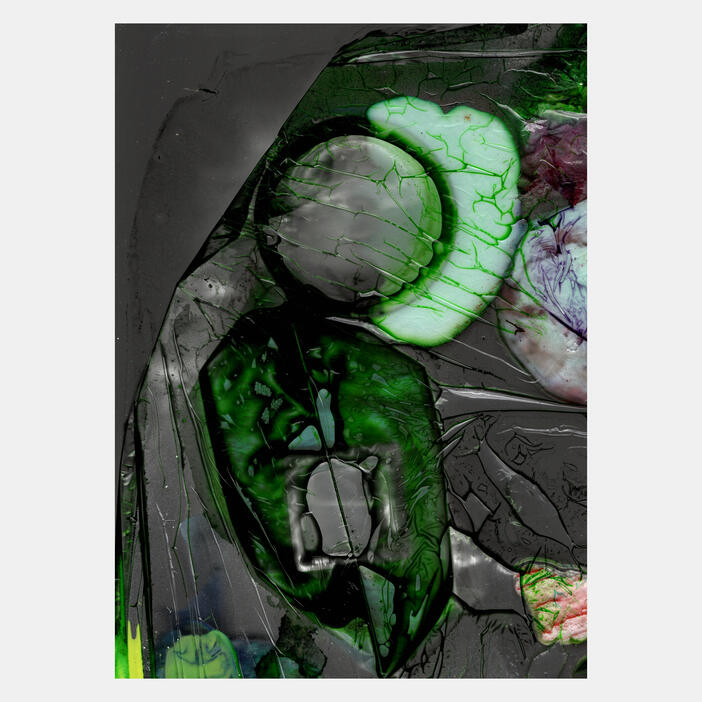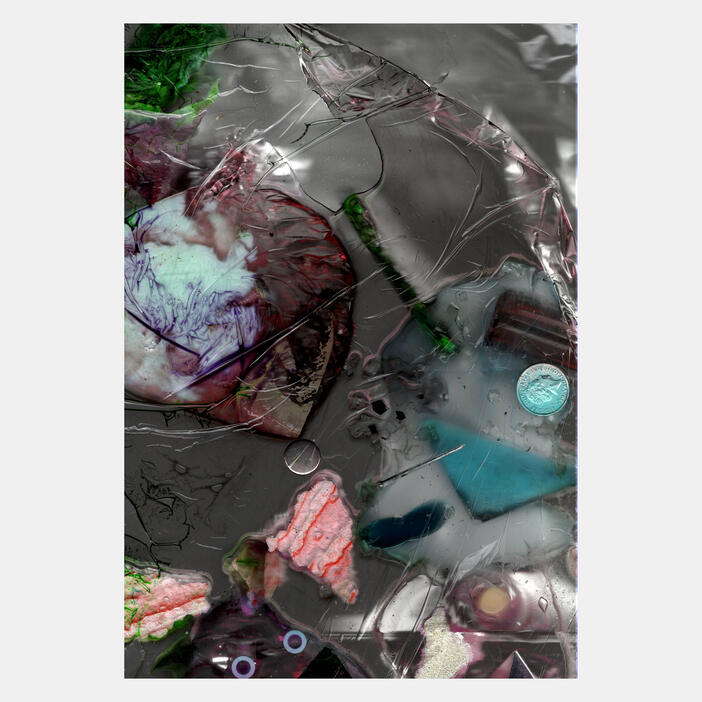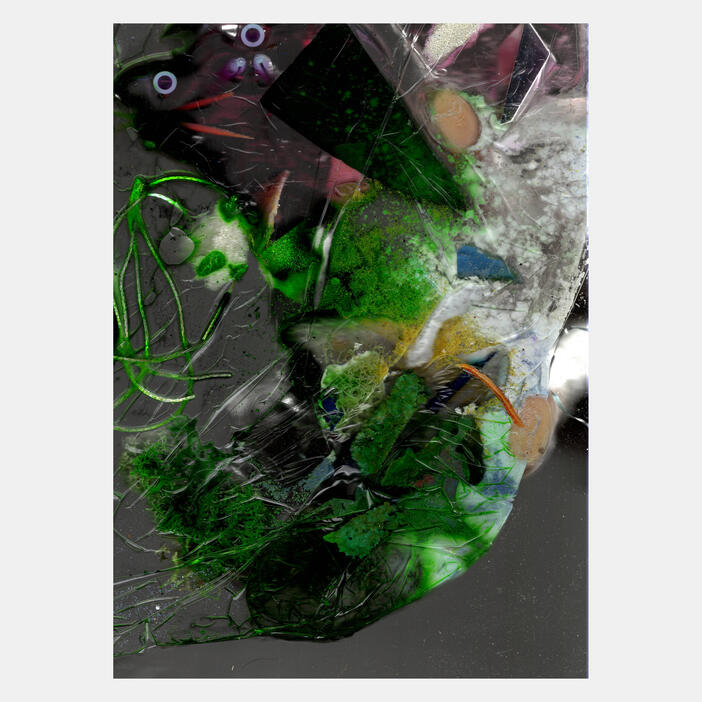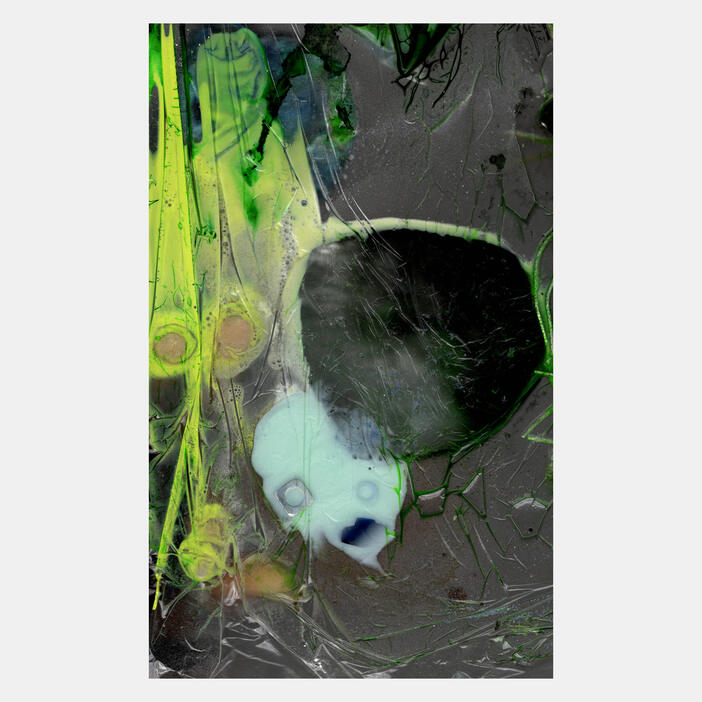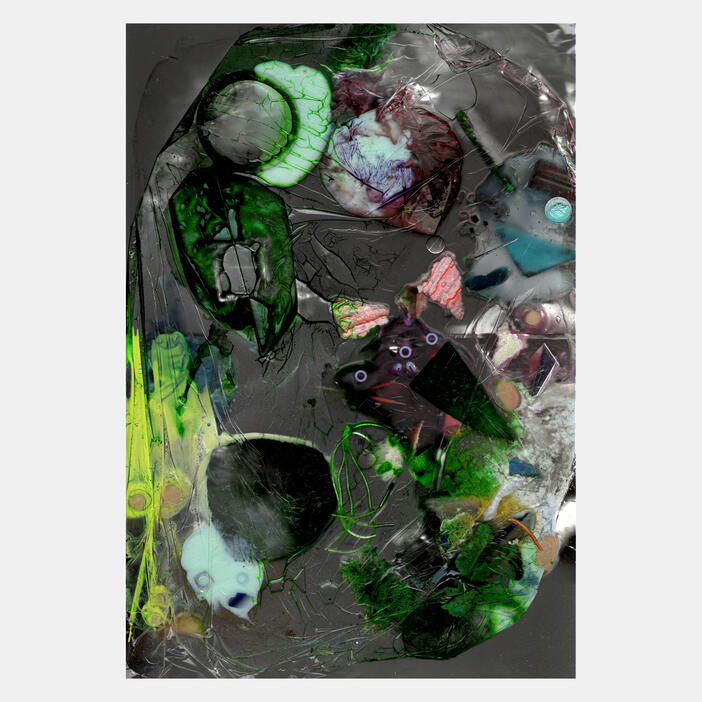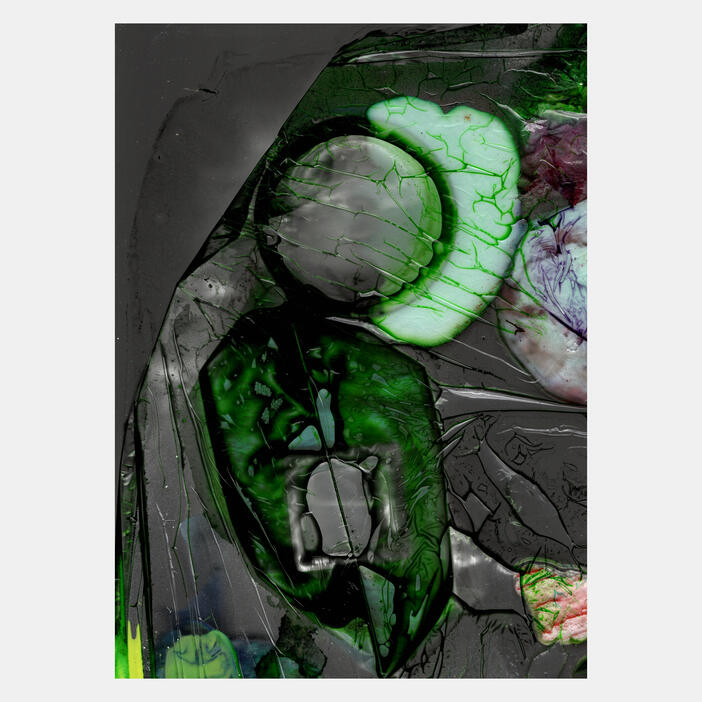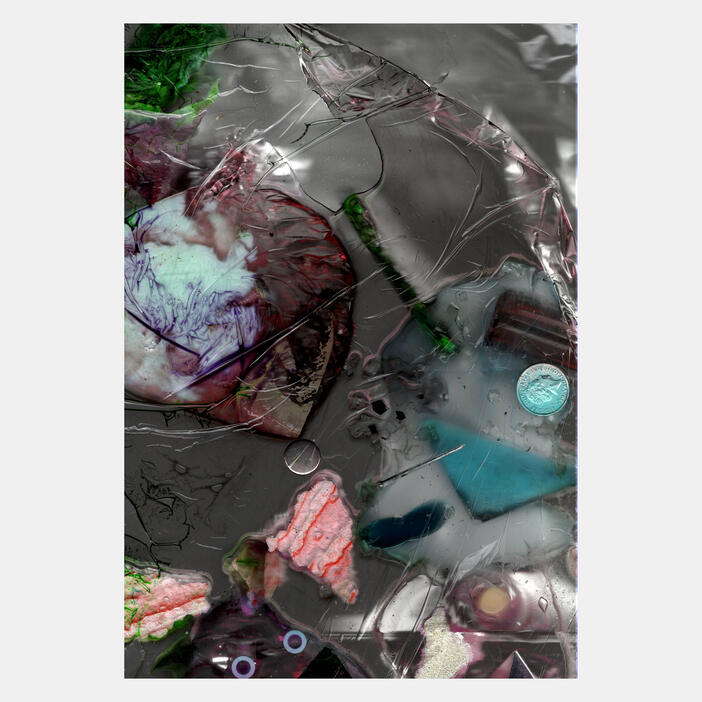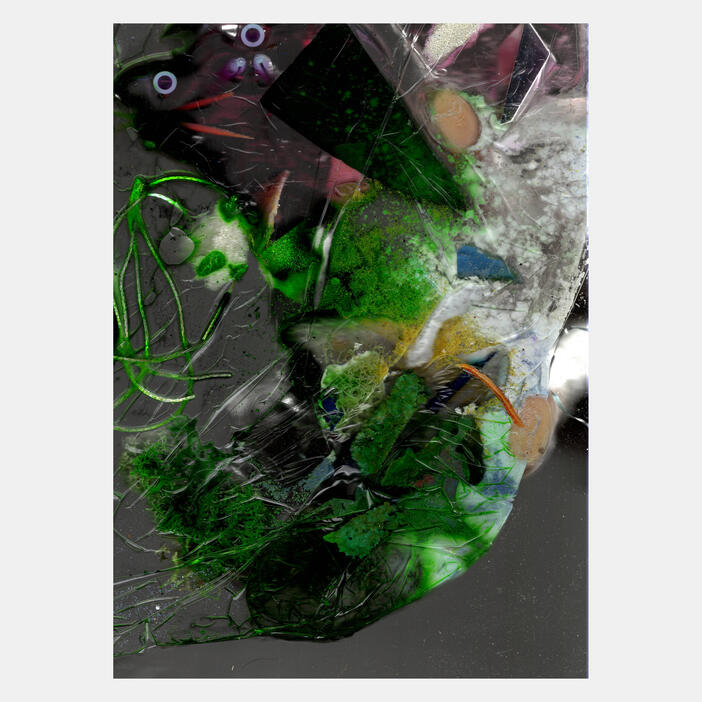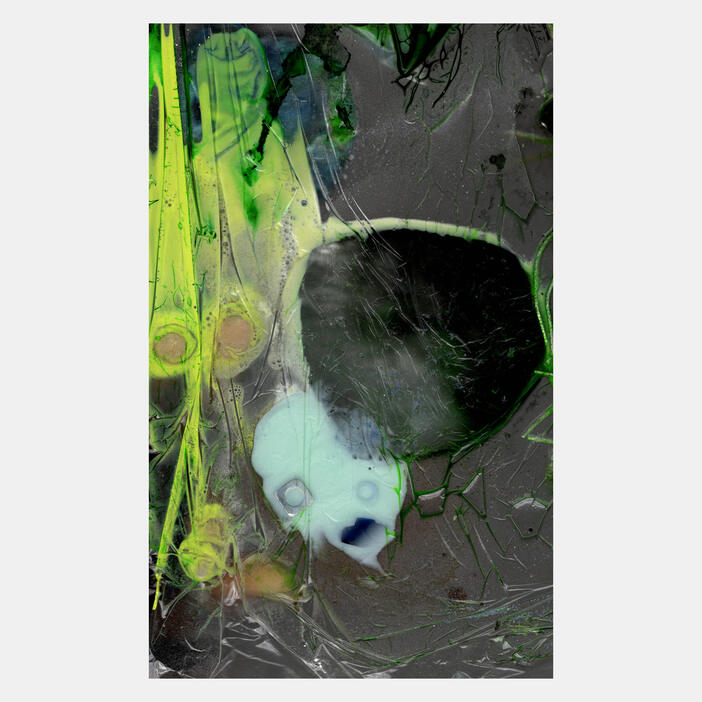 Samara Scott: Gargoyle (2021)
Price AUD$1450.00 | Limited Edition Price CAD$1300.00 | Limited Edition Price £800.00 | Limited Edition Price T1000.00 | Limited Edition Price USD$1000.00 | Limited Edition
Phaidon, Artspace and The New Museum are proud to co-launch a new limited edition print by contemporary artist Samara Scott, whose work was prominently featured in the 2021 New Museum Triennial.
Digital C-print on Fuji Crystal Archive Digital Pearl Paper
24.00 x 16.50 in (61.0 x 41.9 cm)
Edition of 60
Artist signed and numbered label is affixed to the back of the edition
Gargoyle (2021) relates to Scott's large-scale, site-specific, mixed-media installation on the New Museum's façade, also entitled Gargoyle (Lonely Planet) (2021), in which the artist repurposes and recombines diverse materials to transform them into vibrant, viscous abstractions.
Scott lifts textures and sensations directly from the daily flow of images that surround us, addressing head-on our complex contemporary experience of the body. She describes her process of making as 'a sort of sentimental material investigation; a slow digestion of cosmetic, edible and chemical cultural debris'. Interested in the lure of superficiality, Scott fuses together makeup, painted silicone, tin-foil and felt in delicate and suggestive combinations. Allusions to personal and collective memories are suggested in layered, theatrical environments which reference to numerous art historical and decorative styles, such as Post-Impressionism, Color Field painting, postmodern décor, through to present-day Pop iconography.