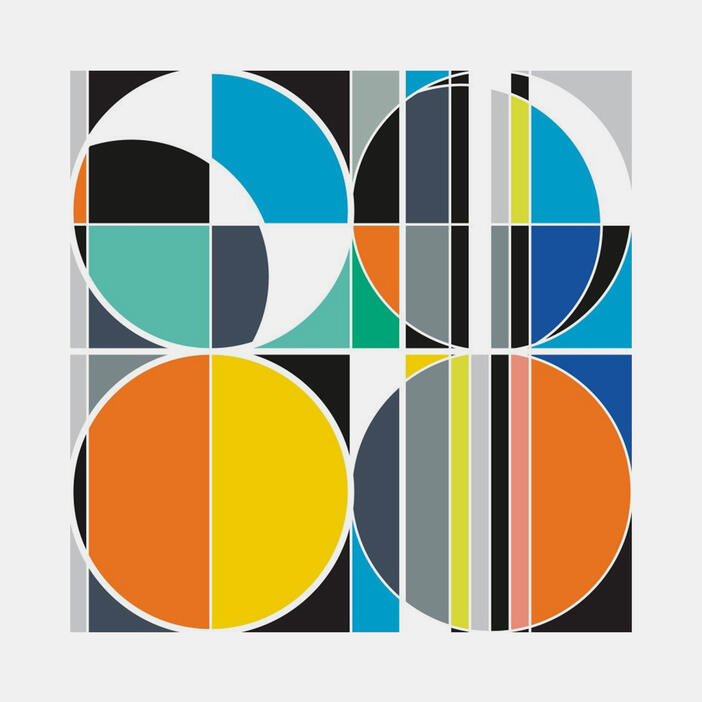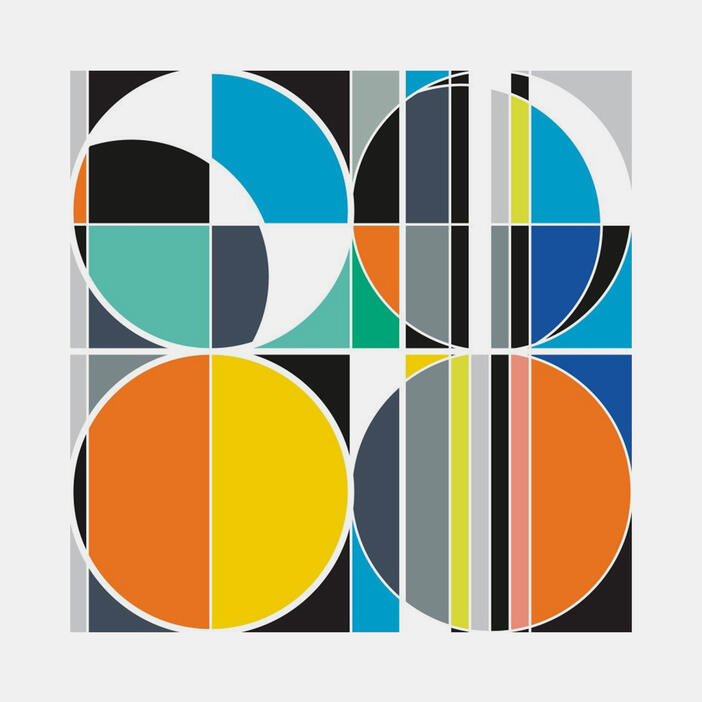 Sarah Morris: Total Lunar Eclipse (2012)
Price AUD$1050.00 | Limited Edition Price CAD$1000.00 | Limited Edition Price £575.00 | Limited Edition Price T750.00 | Limited Edition Price USD$750.00 | Limited Edition
Print: 16 color screenprint with gloss finish
Size: 500 x 500 mm (19.69 x 19.69 in)
Edition of 108
This work is signed and numbered by the artist
This work is part of the Vera List Anniversary Print Portfolio, created in recognition of the exceptional legacy of philanthropist Vera List. It was the generosity of Vera and her husband Albert that enabled the founding of the Vera List Art Project at Lincoln Center in 1962, MIT's List Arts Center in 1982, and the Vera List Center for Art and Politics at The New School in 1992, among others. These institutions joined forces with Artspace and six internationally renowned artists to produce this print portfolio.
Sarah Morris's print Total Lunar Eclipse is a beautiful example of the artist's complex geometric abstractions based on the architecture and atmosphere of urban environments. This work is based on the unique dynamic and visual vocabulary of Rio.
Sarah Morris is a painter and filmmaker who finds inspiration from architectural landscapes of the world's major cities, including New York, Los Angeles, Chicago, and Beijing. An observer of the vibrations and dynamism unique to each urban center, Morris' work is highly concerned with exploring the relationship between conceptual signs and physical signifiers.
After receiving a degree in Philosophy and Semiotics from Brown University in 1989, she started her career in creating graphic paintings that evoke the format and language of newspapers and popular advertisements. In the mid 1990s, she began to explore urban architectural imagery in her paintings and films, a subject matter that remains her present interest. Through a bold usage of color and blunt geometric forms, Morris' best-known paintings recall the stained glass windows of Gothic cathedrals, or the iconoclastic patterns of Islamic mosques. They are complex images that speak to the increasingly disorienting experience of modern urban existence.
Her films focus on deconstructing the major architectural elements of a city with the intention of revealing its true character. For example, in Beijing (2008), Morris explores the city's reinvention and renewal through close examination of the construction and implementation of the Olympic complex. Additionally, she has created numerous site specific works in the United States and abroad including a commission for the Public Art Fund entitled Robert Towne, which expands 20,000-square-feet across the ceiling of the Lever House building in Manhattan.