How to make John Pawson's minimalist Yorkshire puddings
Learn how to make a Yorkshire Man's inherently English recipe from Home Farm Cooking
John Pawson's parents were a couple of contrasts. His mother "was the daughter of quite strict Methodists, saintly in a Yorkshire way," the Halifax-born architect and Phaidon author told the Guardian in 2019. "She dressed very modestly and didn't like material things. My father – and I – in contrast, always quite liked the best of things, nice cars, a big old Irish wolfhound for a dog, the best racing bike."
There is, however, one high-quality contribution from John's mother that he has hung onto, and is likely to pass on to his own friends and family: her recipe for Yorkshire puddings.
"Growing up in Yorkshire, his parents were generous and committed hosts and it was rare for there not to be at least one extra place set at the table," explains John's wife, the interior designer and fellow Phaidon author, Catherine Pawson, in their new book, Home Farm Cooking. "Martha Stewart once asked him for his mother's Yorkshire puddings recipe."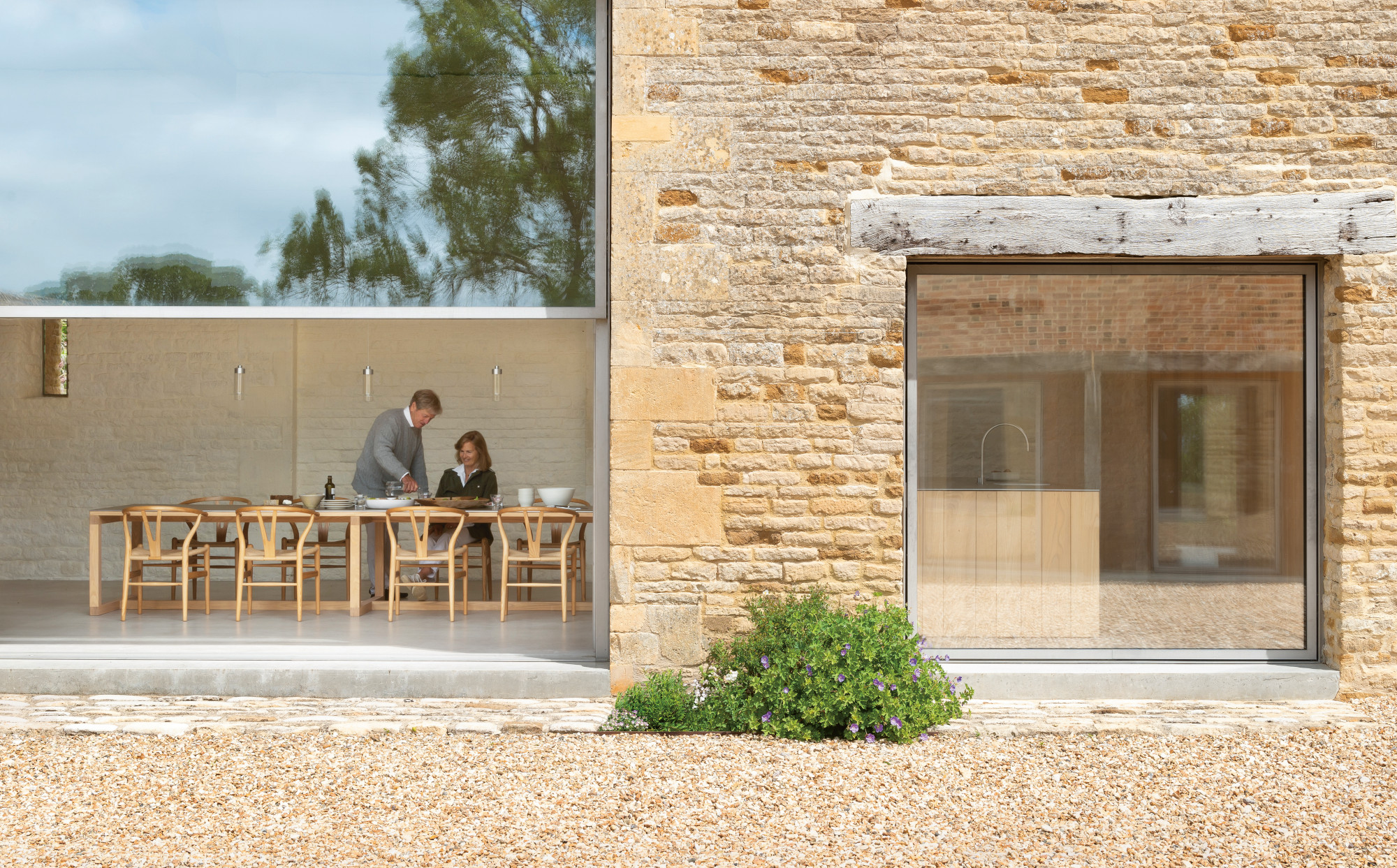 Home Farm Cooking collects together this recipe alongside the food they love to cook and eat at their English country retreat, Home Farm, in the Cotswolds. John finished developing this ancient farmhouse and its surrounding outbuildings in 2019, imbuing them with his signature pared-back perfection. You can see pictures of the place, and recreate dishes from the couple's culinary repertoire, in our new book.
This new book features "the recipes I use often, some of them my own, others inspired by favourite chefs," writes Catherine. "I offer them not with the idea that they must be followed slavishly, but as dishes to adapt and tweak. I am extremely grateful to Carole Bamford, Sally Clarke, Skye Gyngell, Prue Leith, Yotam Ottolenghi and Claire Ptak for their permission to reproduce recipes in this book. I am also indebted to many other professional chefs who have inspired me over the years."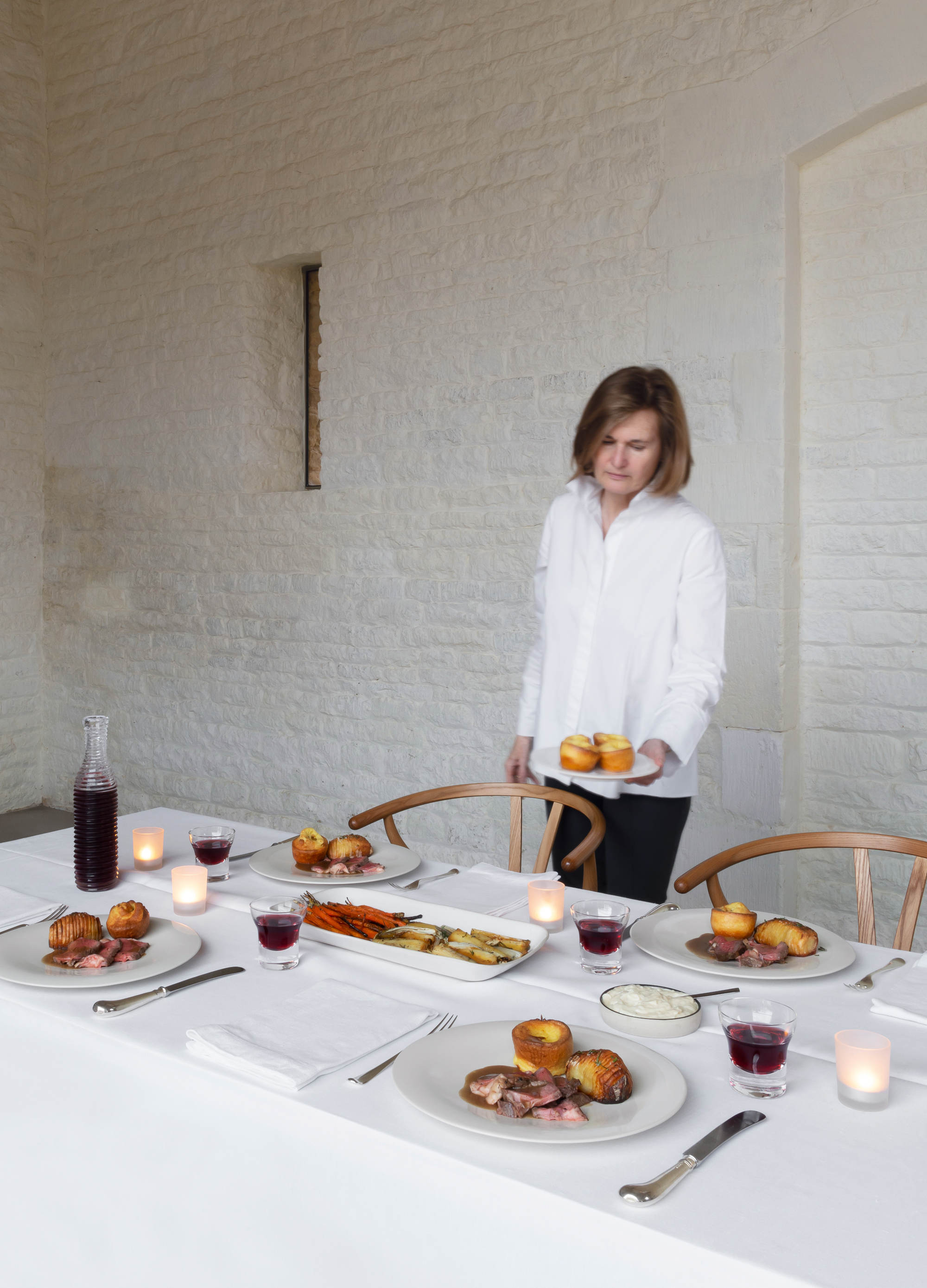 Of course, John's mother would never have described herself as a pro, yet her recipe takes pride of place in the book's Christmas menu. Here's how you make it, as part of a good roast.
Ingredients
110g/3 3⁄4oz (3⁄4cup plus 1 tablespoon) of plain (all-purpose) flour
1⁄2 a teaspoon of fine sea salt
2 eggs
150ml/5floz (2⁄3 cup) of milk
150ml/5floz (2⁄3 cup) of cold water
Dripping from the cooked beef
Sift the flour into a bowl from a height to allow it to air. Add the salt and form a well in the middle. Add the eggs and beat by hand with a whisk, gradually incorporating the flour. Combine the milk and water, then gradually add them, beating all the time, until you have a smooth and creamy batter. Leave the batter to rest for 30 minutes.
Skim any excess fat from the roasting juices in the pan and put a teaspoon into each compartment of a 12-hole muffin pan. Put the pan in the oven until it is sizzling hot, then fill each hole in the pan three-quarters full with the Yorkshire pudding batter and return to the oven. Cook for 15–20 minutes at 190°C/375°F/Gas Mark 5 until golden and risen.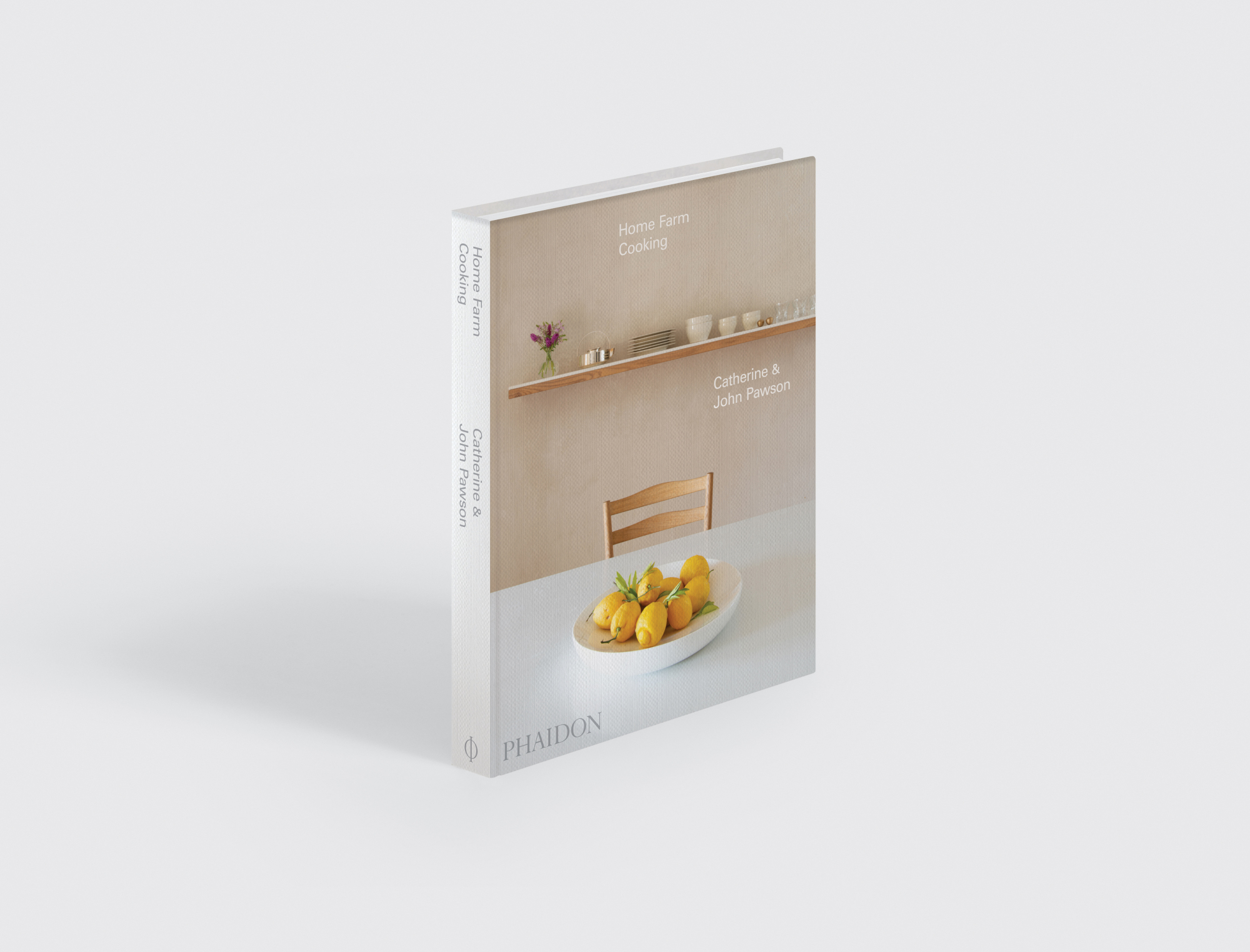 For more recipes, from familial and professional cooks, as prepared by the Pawsons order a copy of Home Farm Cooking here.