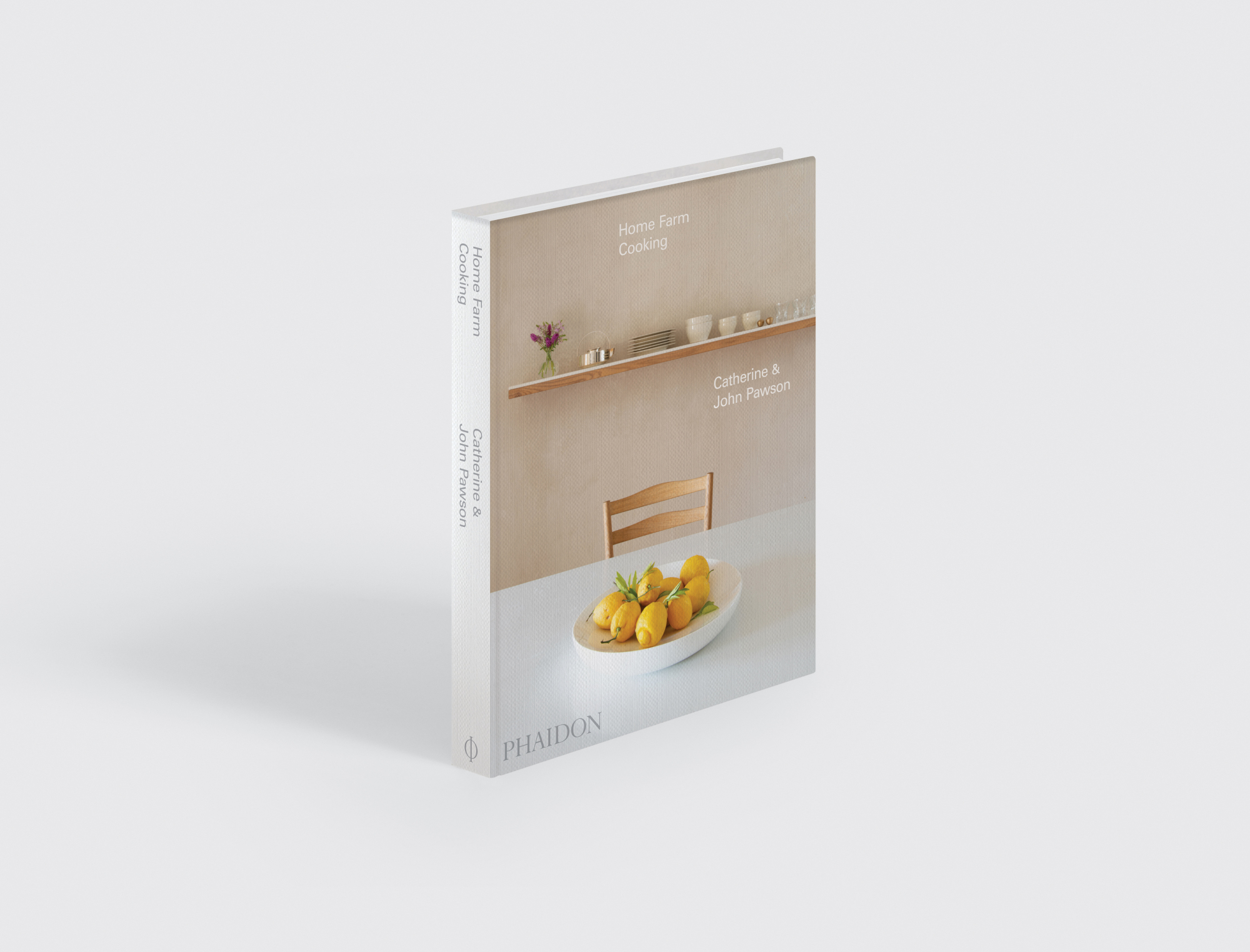 All you need to know about Home Farm Cooking
Take a look at the long-awaited cookbook from celebrated architect John Pawson and his interiors specialist wife Catherine Pawson
It began with a cycle tour. "Ten years ago John and I bravely registered for a charity bike ride from London to Brussels via Amsterdam to support a cause that is very important to us," explains Catherine Pawson, the interiors specialist, home cook, author and wife of the architect John Pawson. "We spent a summer training in the hills of the Cotswolds, fell in love with the area and decided to start to look for a tiny 'lock up and go' cottage in which to store the bikes and stay for the odd weekend."
A tiny cottage might have suited a couple such as the Pawsons; John is best known for his minimalist work, adding just the smallest details, the finest materials and the least amount of ornament to a wide range of highly acclaimed spaces across the world, including churches, monasteries, chapels, museums and flagship stores.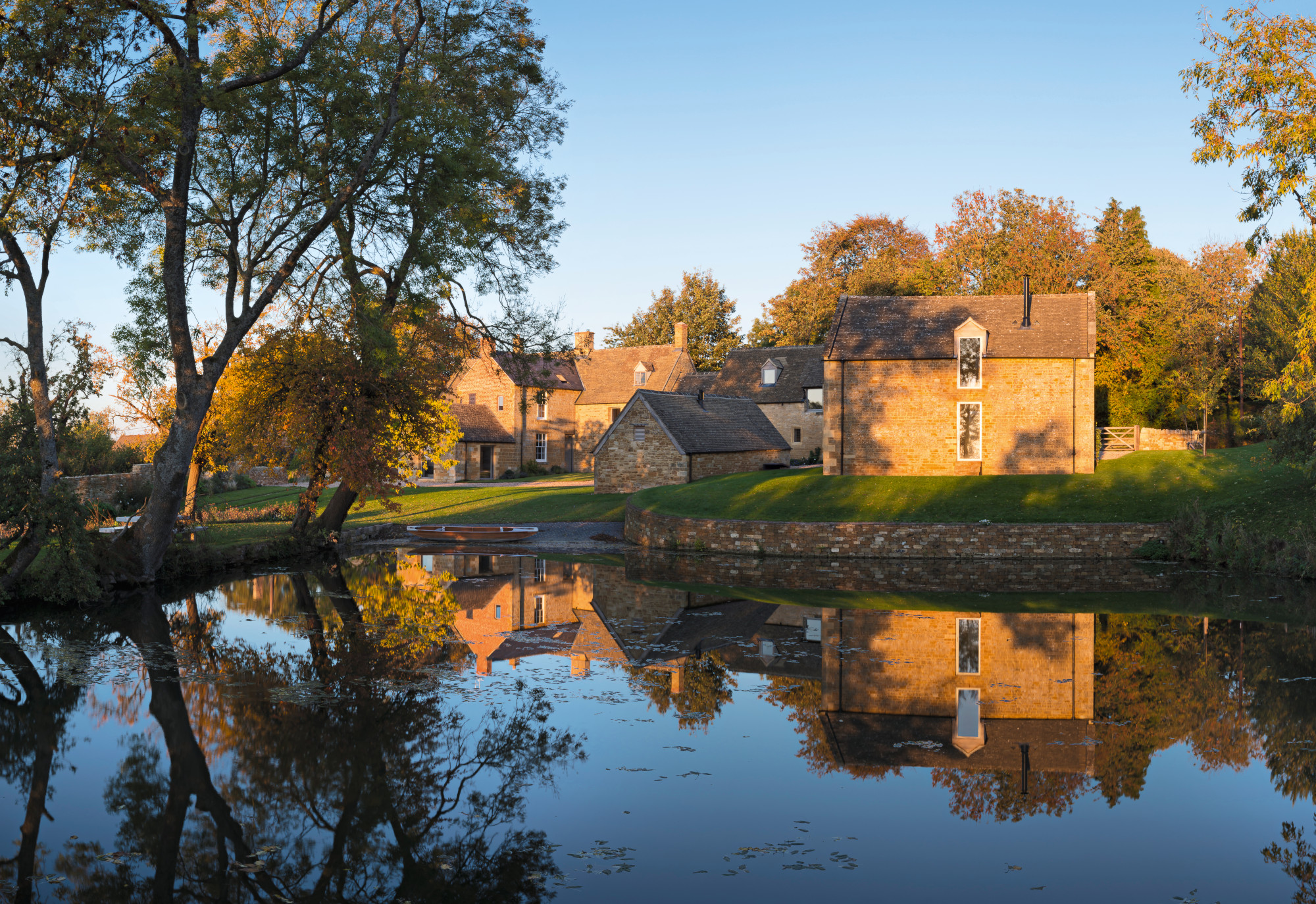 However, as Catherine reveals, "at the back of John's mind there had always been the idea of one day designing a place of our own on a plot of land, preferably with a studio to work from."
John Pawson finally realised that dream in 2019, finishing work on Home Farm, the Pawson family's base in the heart of the English countryside. Five years in the making, the beautiful house was built to unite friends and relatives in a bucolic, simple setting.
Of course, the couple had lived, worked and entertained friends in London, and two decades earlier, John co-authored a cookbook, Living and Eating, with the professional chef and cookery writer Annie Bell.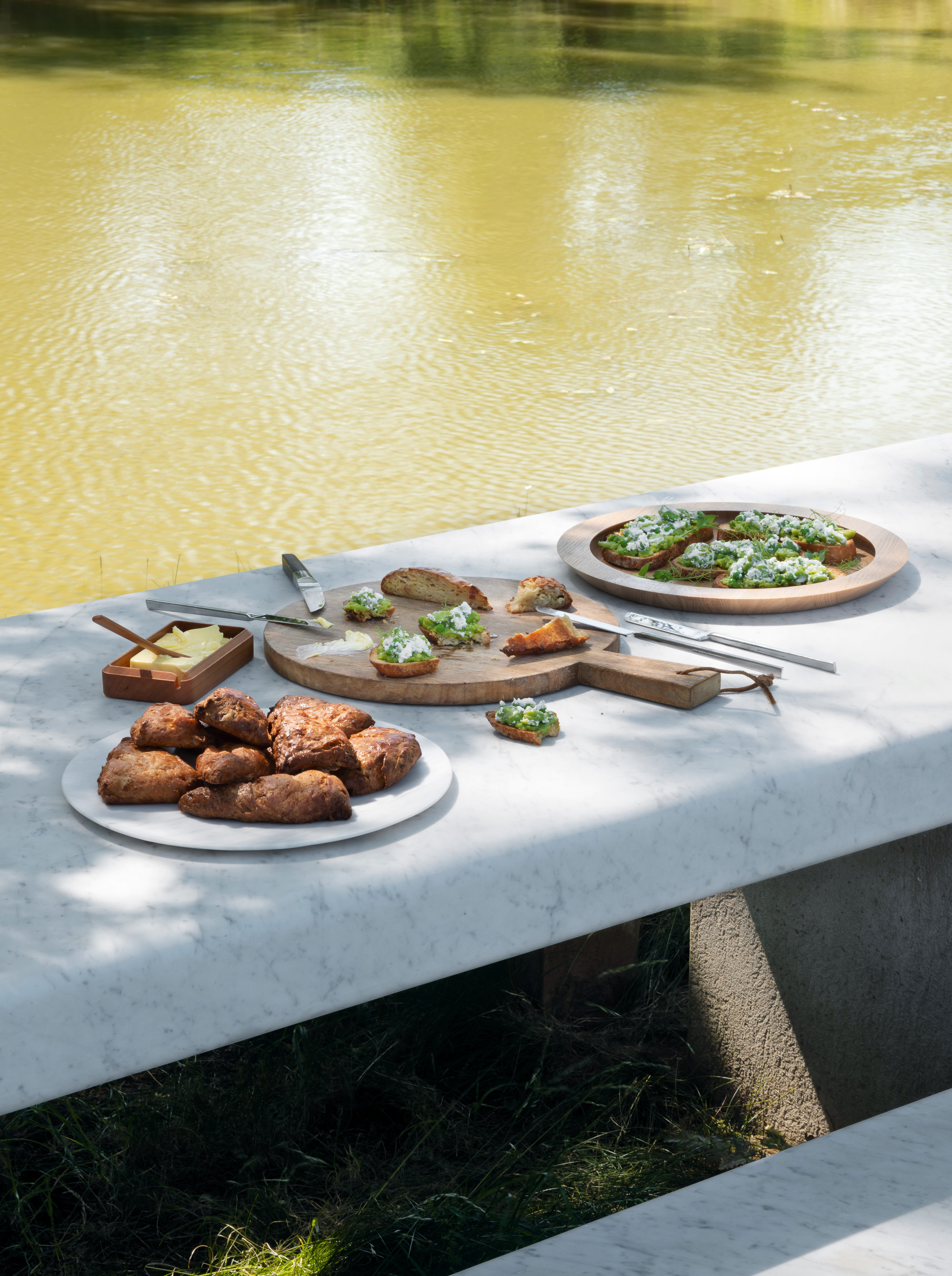 This old book had proven to be a surprise hit, but perhaps it didn't entirely reflect how the Pawsons lived and ate today. In response, John and Catherine have authored a new book, Home Farm Cooking.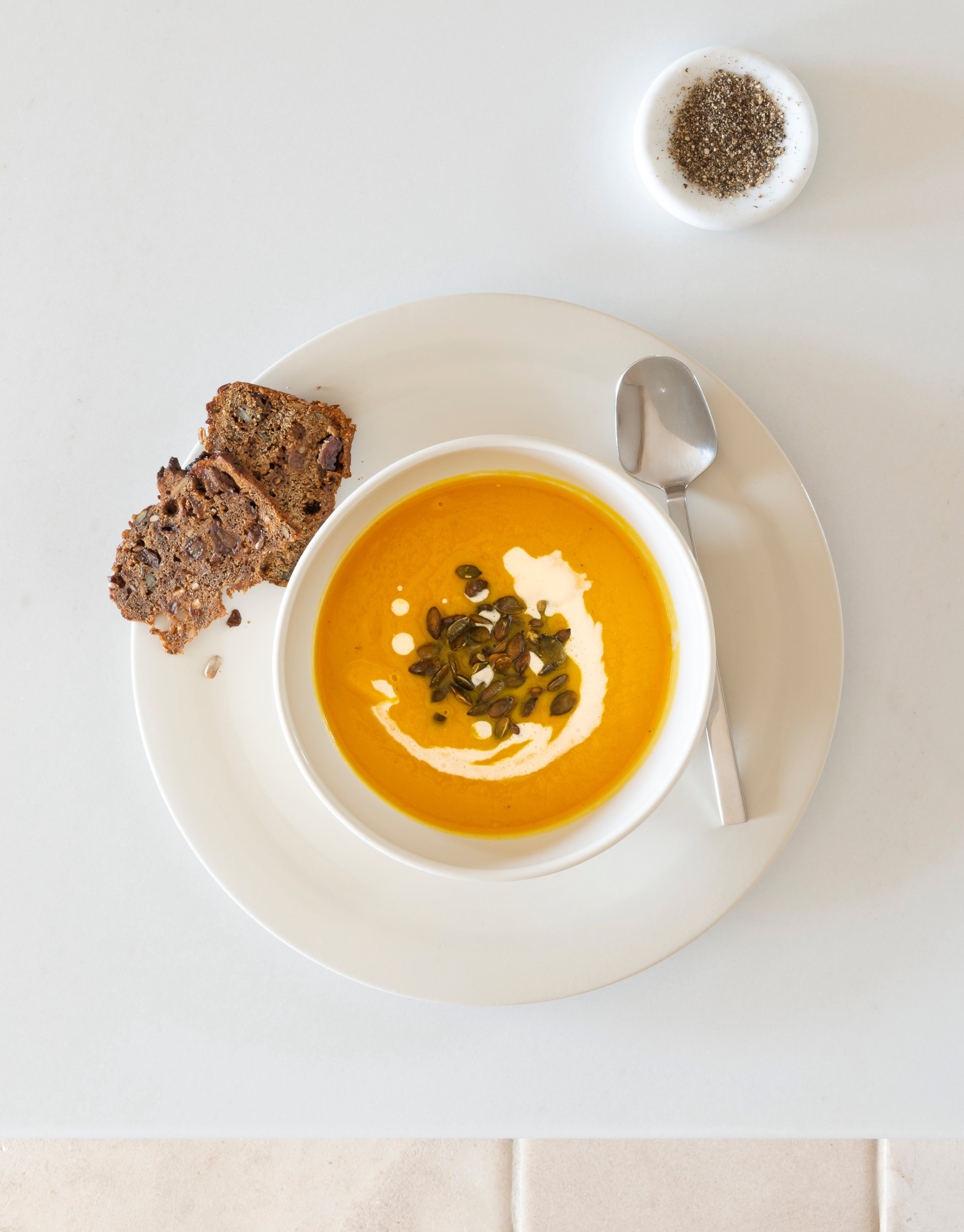 This new title describes the kind of dishes the couple cook, share and enjoy at their Oxfordshire home. There are comforting country staples such as roast chicken and shoulder of lamb; meat-free options feature in there too, as one of the Pawsons' sons has become a vegan. The bounty of the surrounding countryside also informs recipes in this new book; look out for the wild garlic in John and Catherine's homemade pesto.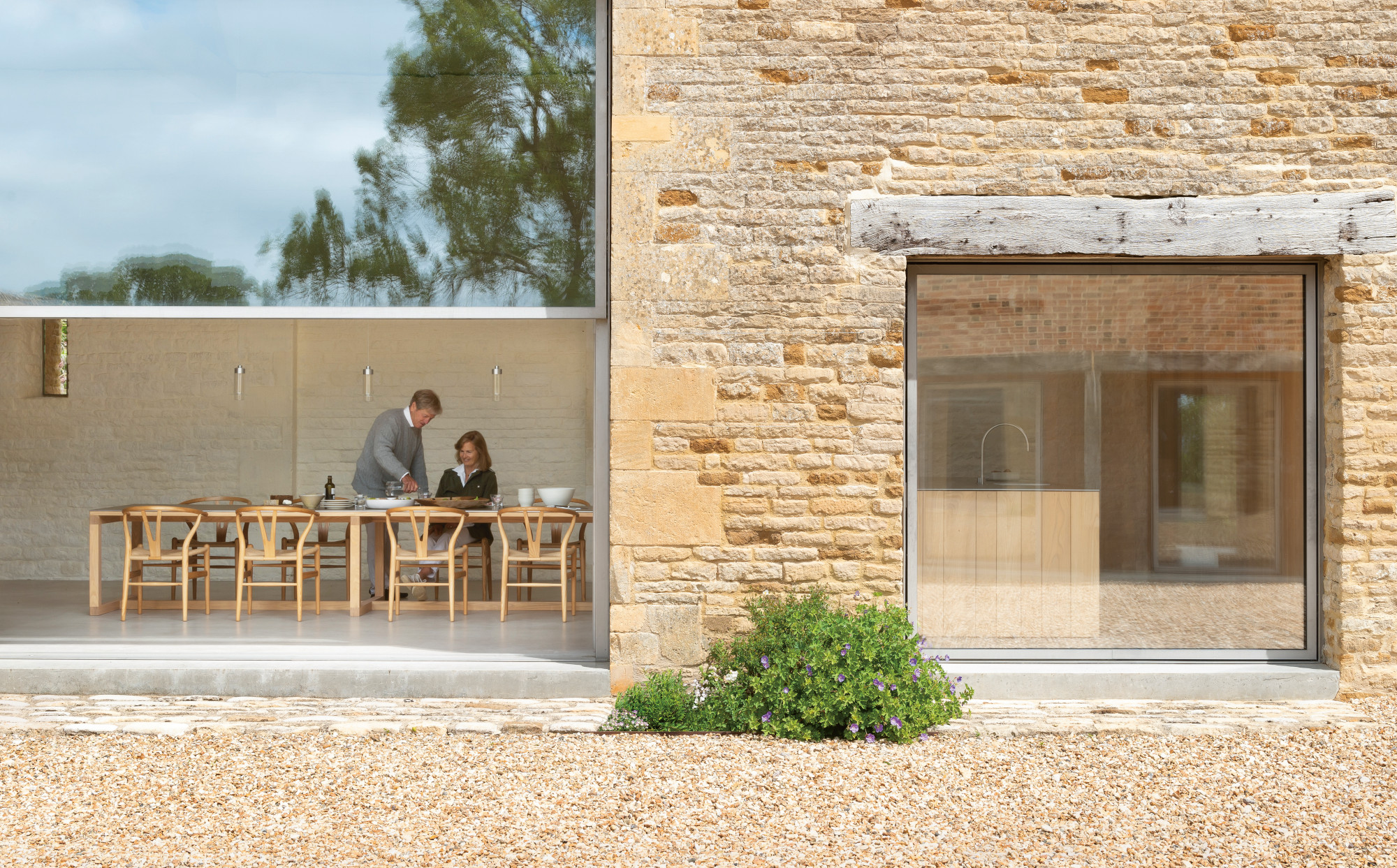 Arranged according to the four seasons, the book features some beautiful nature writing and a numver of touching family recollections. As with many home cooks, John and Catherine draw their recipes from a wide range of sources; in the book they offer credit where credit is due, citing everyone from Elizabeth David to Yotam Ottolenghi, while also acknowledging the influence of old magazine clippings, their social set, and the house and its setting too.
This new book combines crisp photographs of the dishes in question with landscape depictions of Home Farm and the surrounding countryside, as well as the Pawsons themselves. Its instructions are easy to follow, and the book is thoroughly indexed, enabling home cooks to whip it out and whip up a meal in minutes.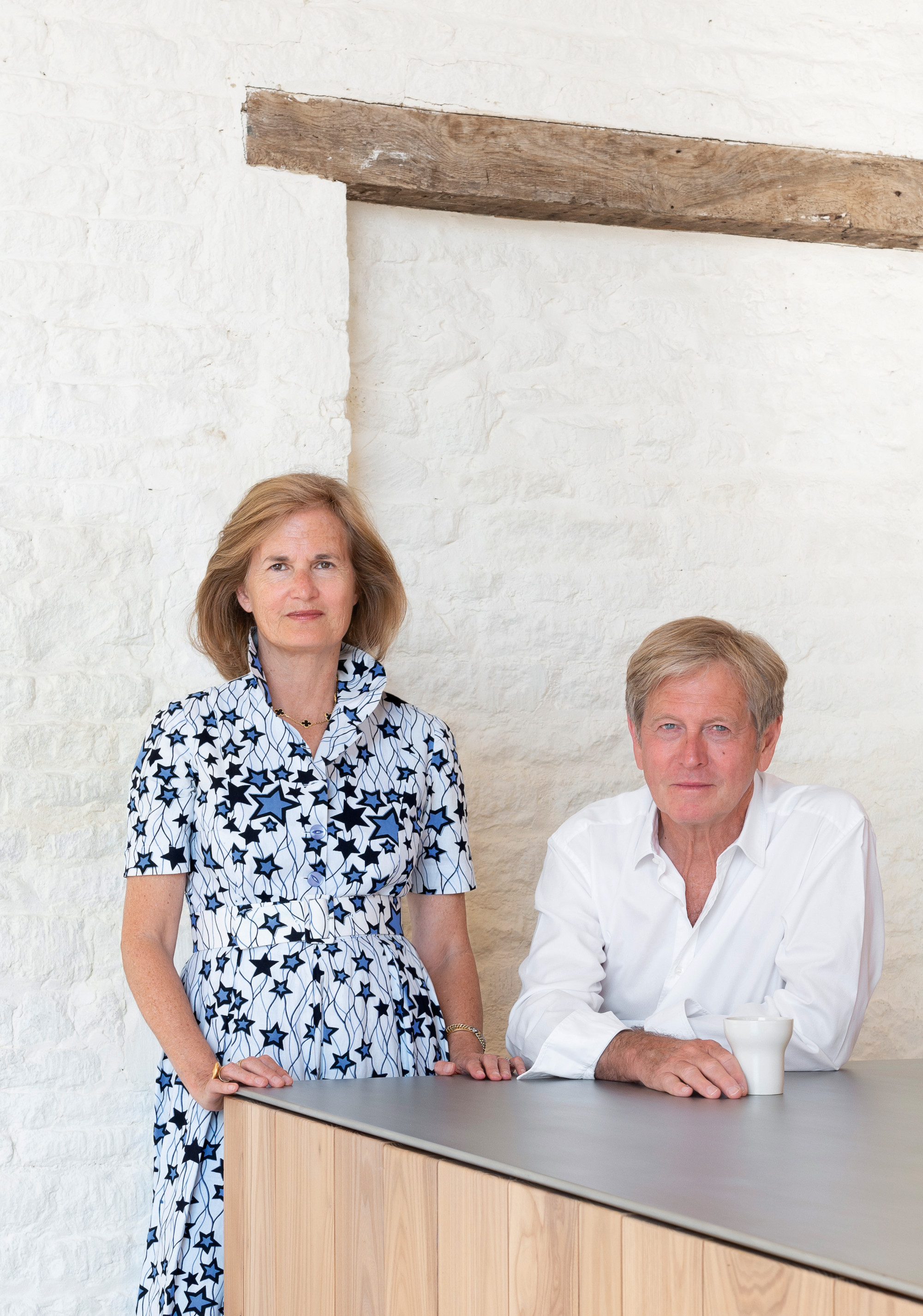 However, it's durational, year-long view of domestic culinary arts will appeal to home makers, interiors enthusiasts, and anyone else for whom home and home cookery are inextricably linked. The book is a great gift for second-home owners, describing, as it does, that shift in perspective that comes once you're out of the city. Indeed, anyone thinking about striking out – on two wheels or four – to find their own 'lock-up-and-go' cottage (or something a bit more substantial), will find great sources of inspiration and sustainance in John and Catherine's new book. To take a closer look and order a copy, take a look at Home Farm Cooking in our store.