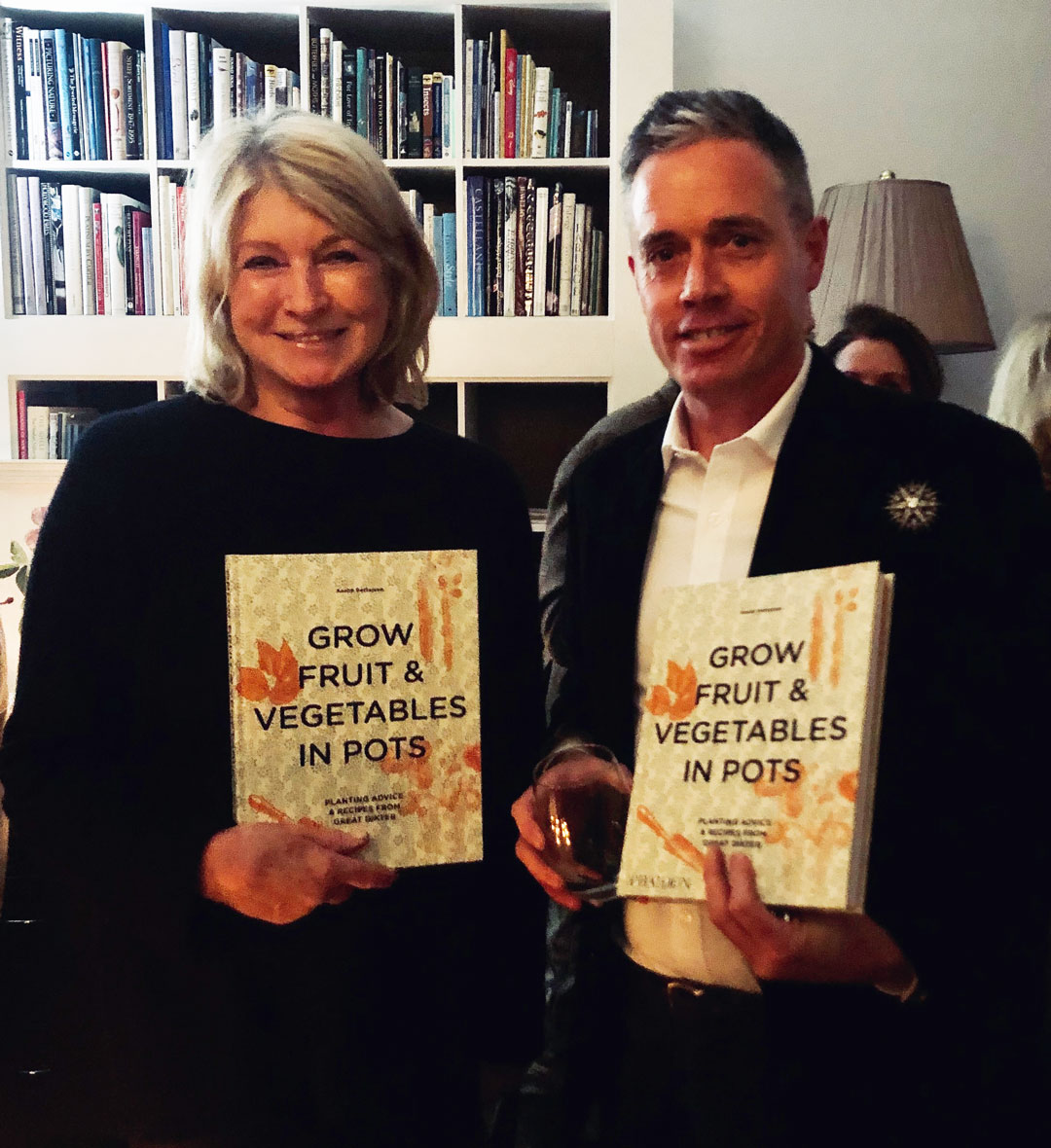 Martha Stewart loves Aaron Bertelsen's Grow Fruit & Vegetables in Pots!
The Great Dixter cook and gardener wowed Stewart - and plenty of others - on his recent US book tour
Aaron Bertelsen, the hugely talented cook and gardener at Great Dixter, the celebrated English country house, is as good making the transition from pot to plate. His new book, Grow Fruit & Vegetables in Pots, describes how, in the house's outdoor, brick-lined kitchen courtyard, he has managed to grow and cook a wide array of ingredients, from artichokes to zucchini. 
Now, on his US tour he's proved equally agile when moving within US high society, winning over the support of the great entrepreneur and design maven, Martha Stewart. Stewart met Bertelsen and posed with a copy of his new book at an exclusive, botanical-inspired, evening at the boutique jewellery showroom MISH New York.
Bertelsen's book tour – which was staged with the help of the Garden Conservancy, the non-profit organisation dedicated to the preservation of exceptional horticulture – featured a number of cooking and gardening events across the US. He put in an appearance at Pennsylvania's renowned Chanticleer Gardens; headed to Florida for an engagement with the Preservation Foundation of Palm Beach; and continued to New Jersey, New York, and Texas.
In Tennessee, Aaron participated in a book-with-ticket dinner and lecture in Memphis, followed by a presentation at a private women's club in Nashville, before rounding off with a series of beautiful dinners inspired by the book for some of the Garden Conservancy's most esteemed members and patrons in San Francisco and Los Angeles.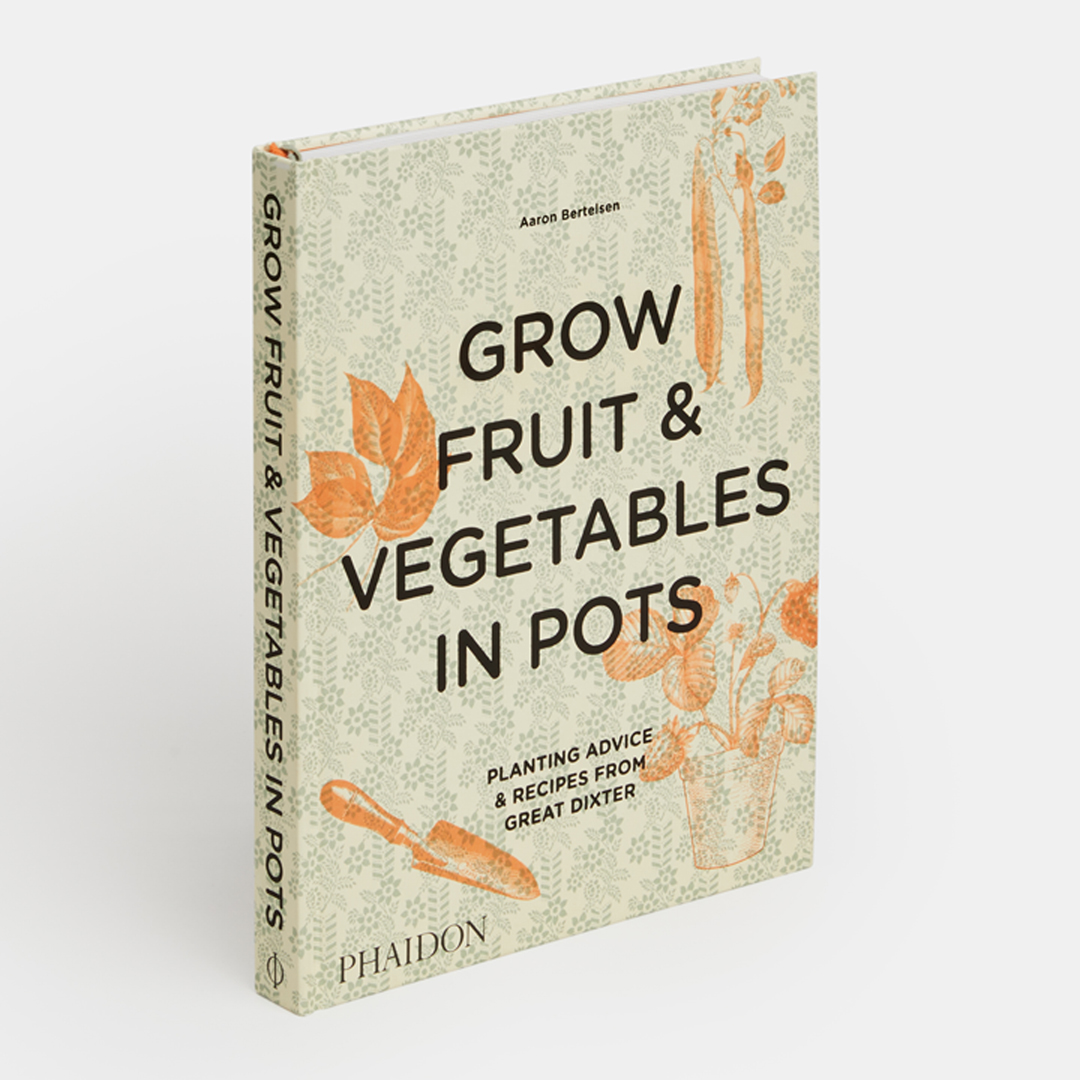 Didn't get to any of these stops? Don't worry, you can always go pot to plate your way, when you order a copy of Grow Fruit & Vegetables in Pots here.