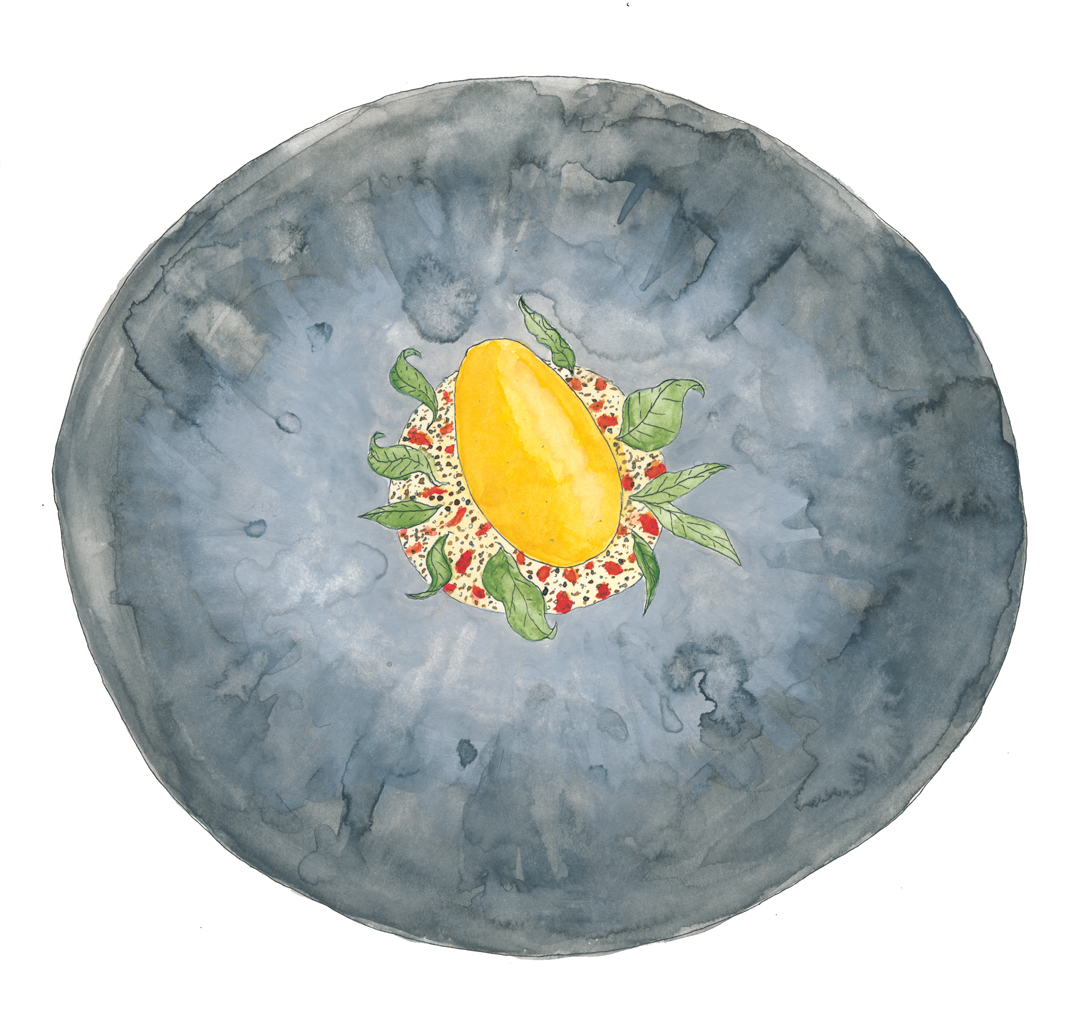 INTERVIEW: Mitchell Davis on why we love signature dishes
The James Beard expert knows where they came from, what they mean culturally, and which ones not to order
Few of us have ordered, eaten, digested and considered quite so many signature dishes as Mitchell Davis. Davis is Chief Strategy Officer of the James Beard Foundation, a cookbook author, a journalist, and a scholar with a Ph.D. in Food Studies from NYU. In 2013, Davis led the team that was selected by the U.S. Department of State to create the USA Pavilion at Expo Milano 2015. He also holds a chair on the Academy of the London-based World's 50 Best Restaurants. For our new book, Signature Dishes That Matter, Davis has contributed an introduction that considers the place of these noteworthy menu inclusions within global restaurant culture. Here he discusses the dishes' rise, how they have epitomised different eras, how they've been affected by Instagram, and how sometimes, they're not actually the best thing to order.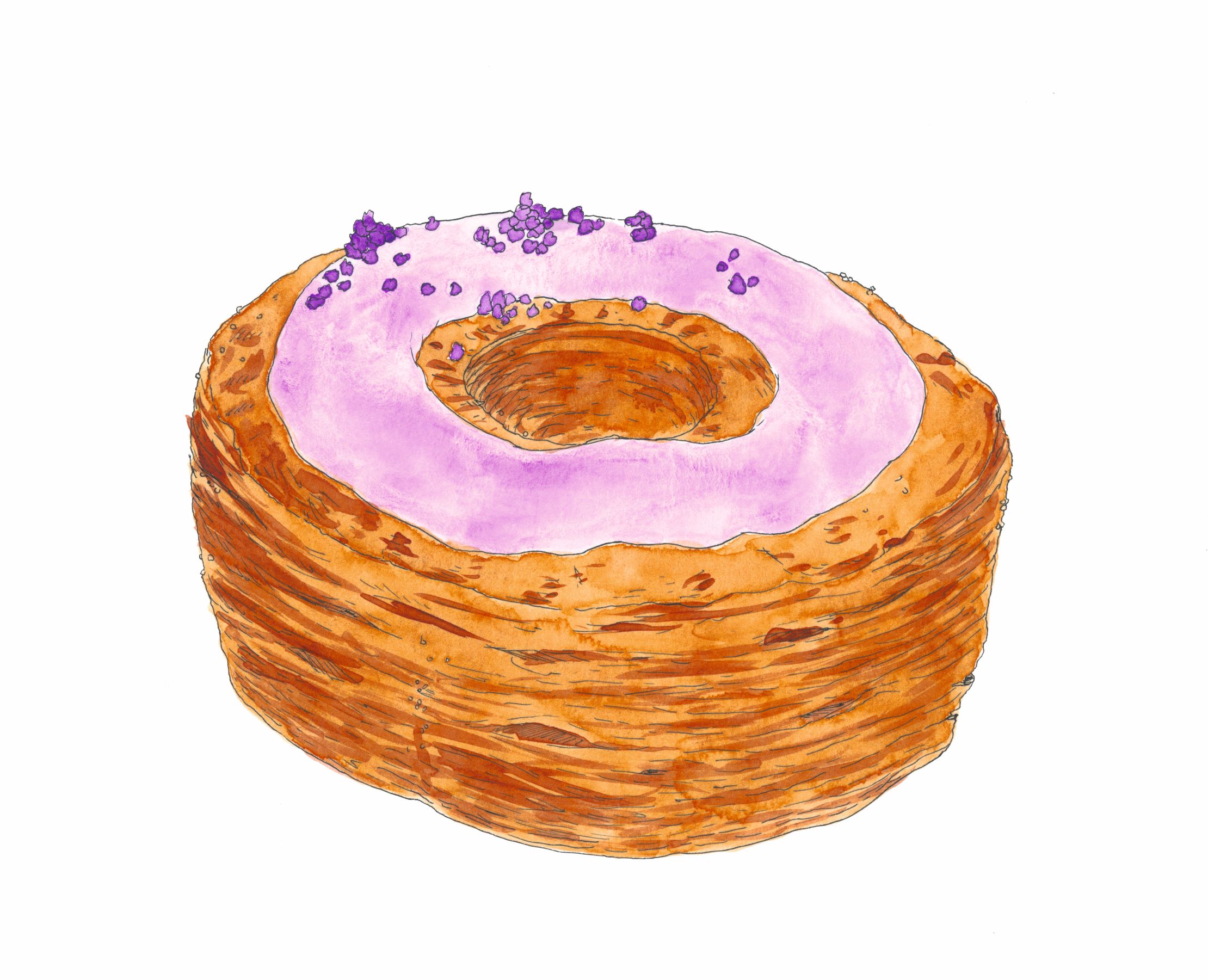 In the book, you quote Paul Bocuse as telling you that the rise of the patron chef promoted the notion of signature dishes. Yes. Suddenly the chef was cooking for his or herself and to sustain their business. In a marketplace, you have to stand out, and that's where the signature dish comes in. Sometimes, in places such as Italy, where the food culture is less about innovation and more about interpretation, standing out is more about playing someone else's symphony rather than creating your own.
In America it's very different; the individual act of creativity is valued over everything else. And sometimes the paucity of the local cuisine helps a creative patron chef. Could René Redzepi have emerged with a whole new vision of what Danish food could be, if people had loved Danish food for what it used to be? I don't think so.
Which inclusion in the book captures a certain era best? Auguste Escoffier and his Peach Melba recall a deferential age, when things were named for great people. I also think there Korean tacos capture today's food-truck culture of LA. Anything that changes as quickly as food becomes representative of its moment.
Can an OK chef make a great signature dish? Perhaps, but the opposite tends to happen: a chef gets known for a signature dish, but has much better dishes on the menu.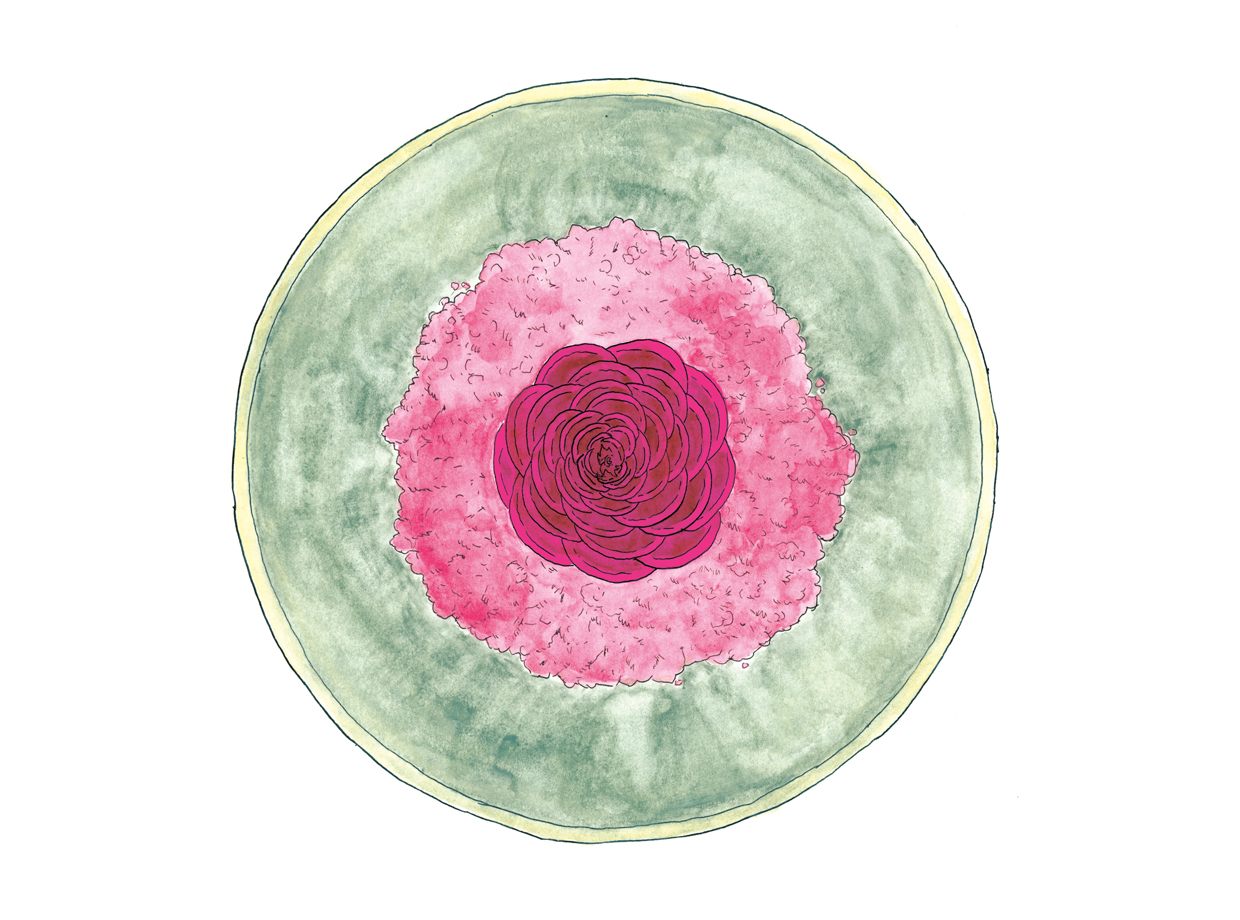 Are there famous chefs that reject the notion of being defined by a signature dish? Any place that has a constantly changing menu decides not to be bound by it. Alice Waters at Chez Panisse had a different menu every night based on the market that day. But she's known as the person who served peaches for dessert. I don't know how many peaches she served but she became associated with it. Suddenly you go on TV, radio or YouTube and there's something you have become associated with. It doesn't matter what you think. You don't get to control the narrative!
Do chefs move on from their signature dish and refuse to cook it any more? For sure. Look at what René Redzepi; he closed his restaurant Noma and changed it completely, back when it was regarded as the most important place in the world. You're saying something if you decide not serve something.
If you had to pick a traditional dish or street food that an enterprising chef might work into their signature dish, what might it be? I knew you were going to ask that! I'm trying to remember what I've seen lately. OK: pasta, despite the rise of gluten intolerance. Lots of new restaurants in the US are focusing on it. There's still no end in sight to the rise of Korean food and ingredients on menus. Kimchi is almost universal. And tallow. The rise of whole animal butchery and local butcher shops has led to a rise in excess beef fat that clearly someone is rendering into tallow in which chefs are frying just about everything. I've had tallow-fried foods in Detroit, in NY, in Los Angeles. It's a real thing.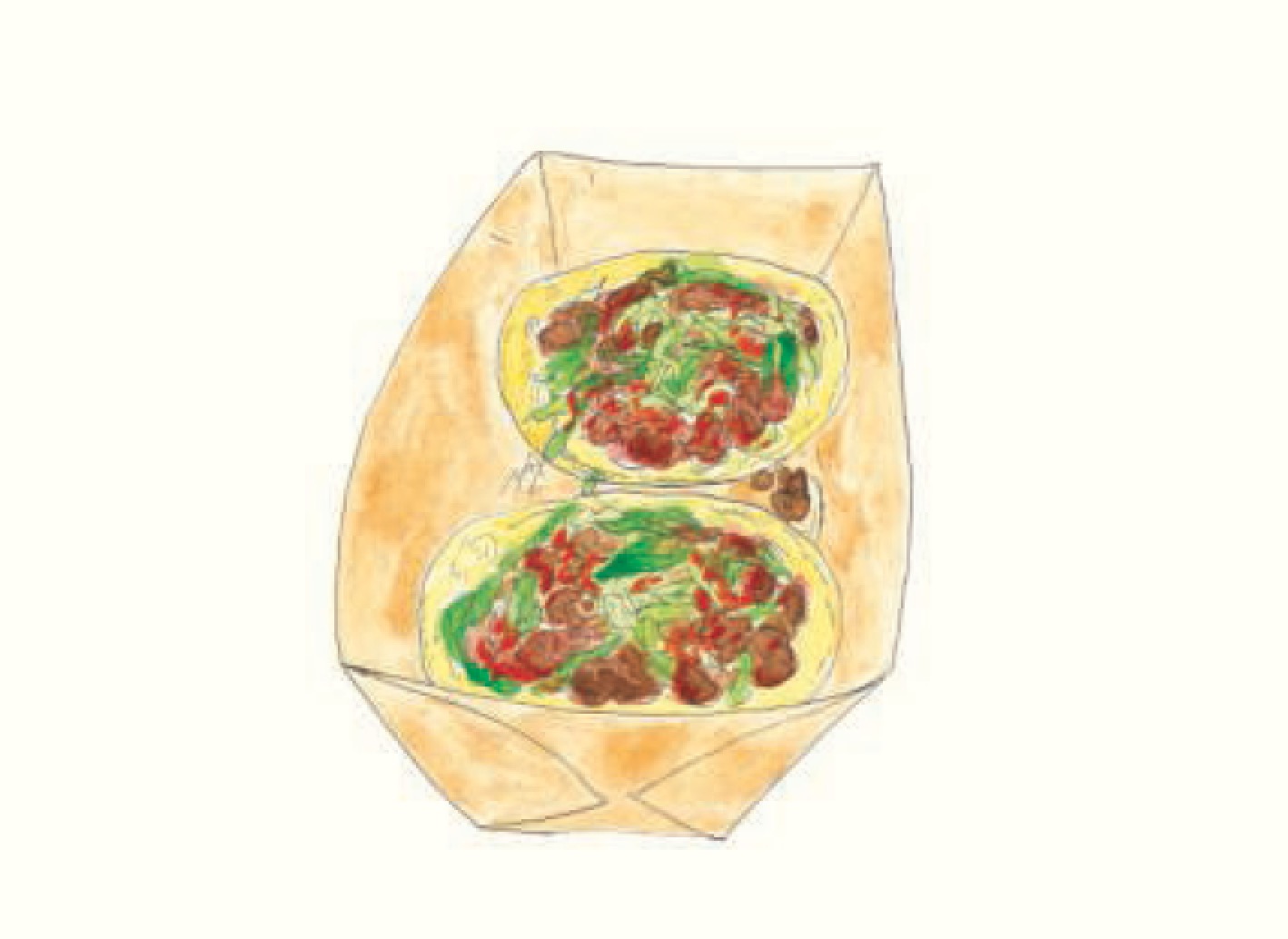 How have menu descriptions changed the way we view signature dishes? Well, menu writing is an art. It's also very susceptible to the time. Nowadays we describe everything. I remember when Jean-Georges Vongerichten opened a restaurant in New York 20 years ago called JoJo; the menu just said things like 'fish', 'eggs' and 'chicken'. It was meant to counteract the more verbose trend in menu writing. What amazes me is when someone reads the menu and says 'Oh my god this is all so delicious'. I'm like, how do you know? You haven't tasted anything; you've just heard it described by a gifted writer.
So what are the word trends on menus right now? Everything is fermented, and the menu now lists the way things are produced line caught, day harvested, etc. We're now listing the processes of production. I think we're also seeing backlash against local and seasonal also which is a relatively recent phenomenon in the history of restaurant dining, which used to be about exotic and foreign not local. Once upon a time most people ate local and went to a restaurant for something else.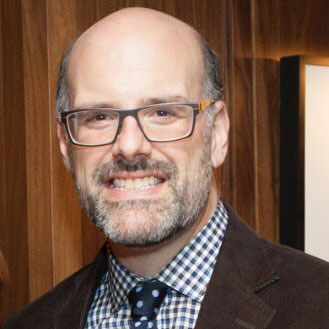 Does it work when another chef cooks someone else's signature dish? For example Corey Lee at SFMoMA? I think that's a really interesting conceit for a restaurant menu. I like it conceptually, but I'm not sure that it leads to the best dinner, although we had a nice meal there. It's a commentary on being in a museum, which is basically about greatest hits.
Have you ever eaten an underwhelming signature dish? From the book, I have to say, that I didn't believe Alain Passard's Confit Tomato with Twelve Flavors, was worth the effort. It was an impressive transformation of tomato into a dessert, but I think the essence of the tomato was lost and for so much effort. And I mentioned how I admire the success of Dominique Ansel's Cronut™, but it's not my favorite dessert of his. I think individually, croissants and donuts are better eaten separately than they are combined.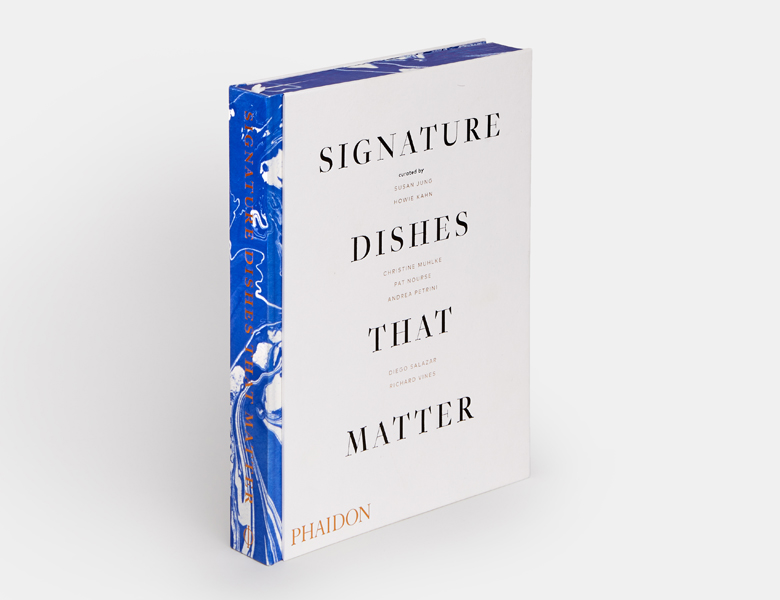 How has Instagram affected your dining experience? I think its definitely part of the current moment in gastronomy. It can make food look beautiful, but if it doesn't taste good, who cares? I think some of the stuff that René Redzepi is doing right now - obviously he's only interested in the taste - but it's so instagrammable he's got to be thinking about it. I recently had an Italian dish with a sauce cooked from ground chicken livers and onions. It was totally delicious, but you could never take a good picture of it. We called it pre-Instagram food. Thankfully, Instagram doesn't make all that delicious, yet unattractive food go away.
For more from Mitchell Davis and the dishes he mentions get a copy of Signature Dishes That Matter, it's global celebration of the iconic restaurant dishes that defined the course of culinary history over the past 300 years. Curated by experts and organized chronologically, it's both a landmark cookbook and a fascinating cultural history of dining out.