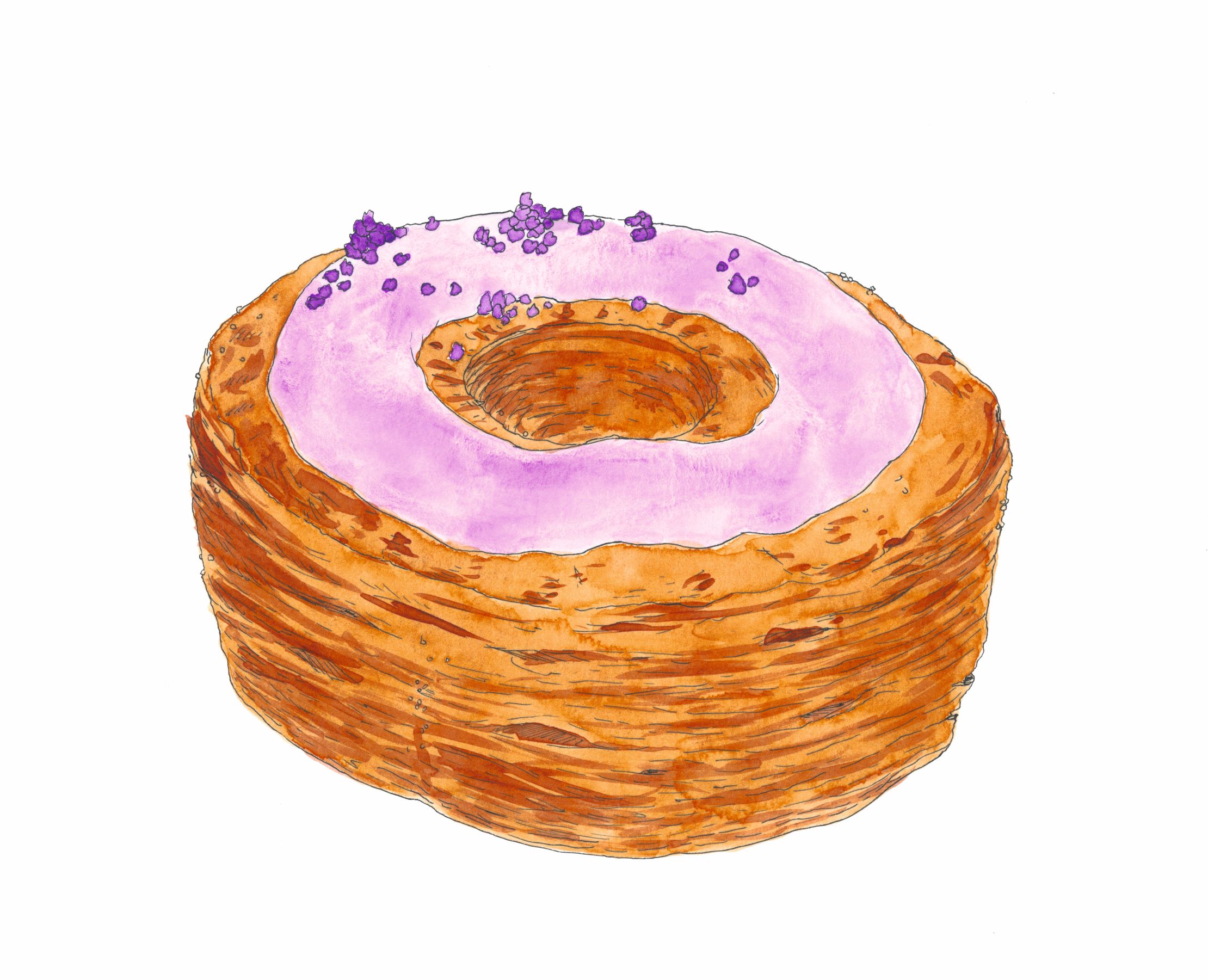 Smart things to say about Signature Dishes: the Cronut®
Trademarked before it reached a bakery counter, it became the first signature-dish sensation of our social-media age
A couple of decades ago, a chef would have been upset to learn their latest dish had 'gone viral'. However, when, in the age of social media, the French-born, New York-based pastry chef Dominique Ansel set out to create his signature dish, the Cronut®, this viral quality – digital, of course, not microbiological - was thoroughly baked in.
"For many reasons, the Cronut® reflects a turning point in the trajectory of the signature dish," writes Mitchell Davis in the foreword to our new book Signature Dishes That Matter. "Tellingly, it's the only entry in this collection with a registered trademark, a legal protection that pastry chef Dominique Ansel sought in early 2013 before the first Cronut® was ever sold."
This deep-fried, sugary treat, which our book describes as a "cream-filled donut-croissant hybrid", debuted at New York City's Dominique Ansel Bakery in May 2013. "A staffer had suggested that Ansel make a donut for Mother's Day," notes our new book, "but Ansel didn't have a recipe."
Never short of ideas, the chef rose to the occasion, creating a truly novel recipe. "To make the pastry, croissant-like dough is manipulated so it stays buttery and flaky inside when plunged into hot oil to crisp up the outside," the text in our book explains. "It's a baking marvel that required innovation and skill to devise, two things Dominique Ansel has plenty of: before opening his bakery, he led the pastry team at Restaurant Daniel, Daniel Boulud's New York City restaurant to its first four-star New York Times rating, three Michelin stars, and a James Beard award.
"Food critics called his trademarked pastry a masterpiece, and it was named one of Time magazine's twenty-five best inventions of 2013 (along with waterless fracking and the artificial pancreas). Just like every new sneaker and cell phone, people happily stood in line for this scarce, hyped status item."
In his foreword Davis suggests the dish's undeniable success may have limited Ansel's creative opportunities to begin with, before he saw how to truly monetize his creation. "Initially Ansel tried to get out from under the weight of his Cronut® success to assert his versatility as a pastry chef," writes Davis. "But eventually, the attention into an international empire that gave him the creative freedom he so deserved."
And yet, as Mitchell told us himself, in an interview for Phaidon.com much as he admires the success of the Cronut™, it's not, for him, the best pairing: "I think individually, croissants and donuts are better eaten separately than they are combined. It's not my favorite dessert of his."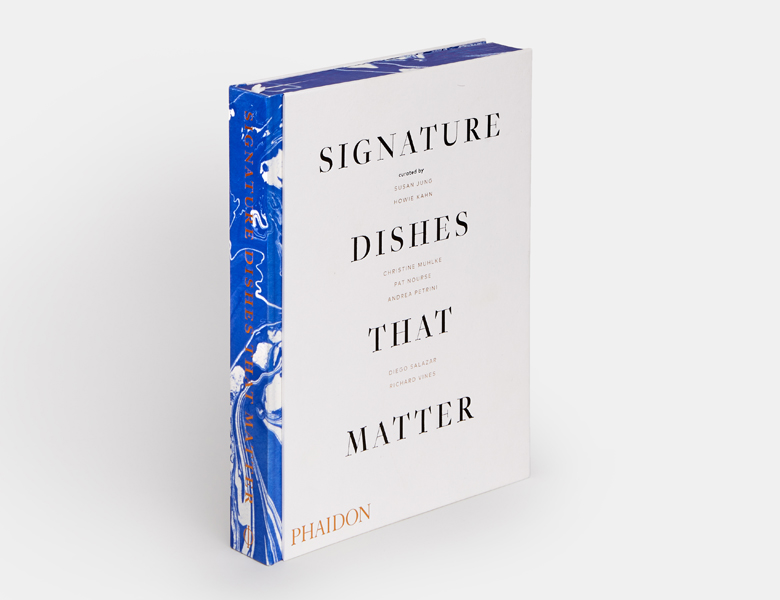 For more on the novel dishes that made modern dining, order a copy of Signature Dishes That Matter; it's global celebration of the iconic restaurant dishes that defined the course of culinary history over the past 300 years. Curated by experts and organized chronologically, it's both a landmark cookbook and a fascinating cultural history of dining out.