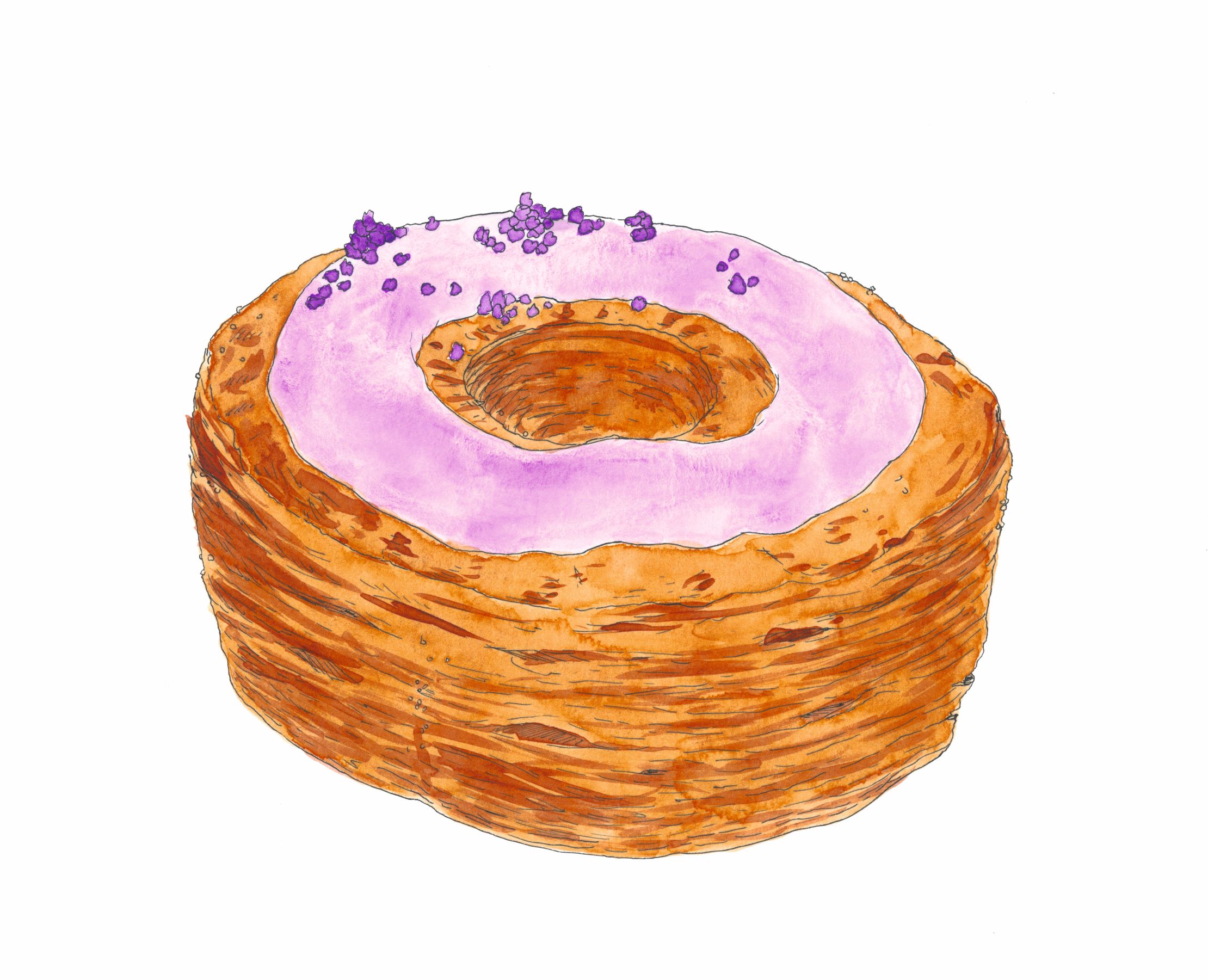 The real ingredients that go into a great Signature Dish
Mitchell Davis considers how nouvelle cuisine, chef ego and social media fed into a culinary phenomenon
Very early in his career as a culinary writer, the James Beard Foundation's Chief Strategy Officer Mitchell Davis interviewed the late, great French chef Paul Bocuse. Bocuse is widely regarded as one of the founding figures of nouvelle cuisine, the clean, modernist update of French haute French cookery.
By the time Mitchell met with Bocuse, the movement had become slightly stale. Yet the chef was willing to defend the way it had changed cookery and restaurants."Despite the culinary clichés people associate with that movement - small portions, undercooked vegetables, unnatural combinations, reduction sauces dabbed on plates - Bocuse told me the most important innovation of the era was putting the chef's name on the door," writes Davis in his introduction to Signature Dishes that Matter. "The phenomenon of the chef-owner, according to Bocuse, had the biggest impact on the cooking, allowing creativity to blossom and the chef-artiste to emerge."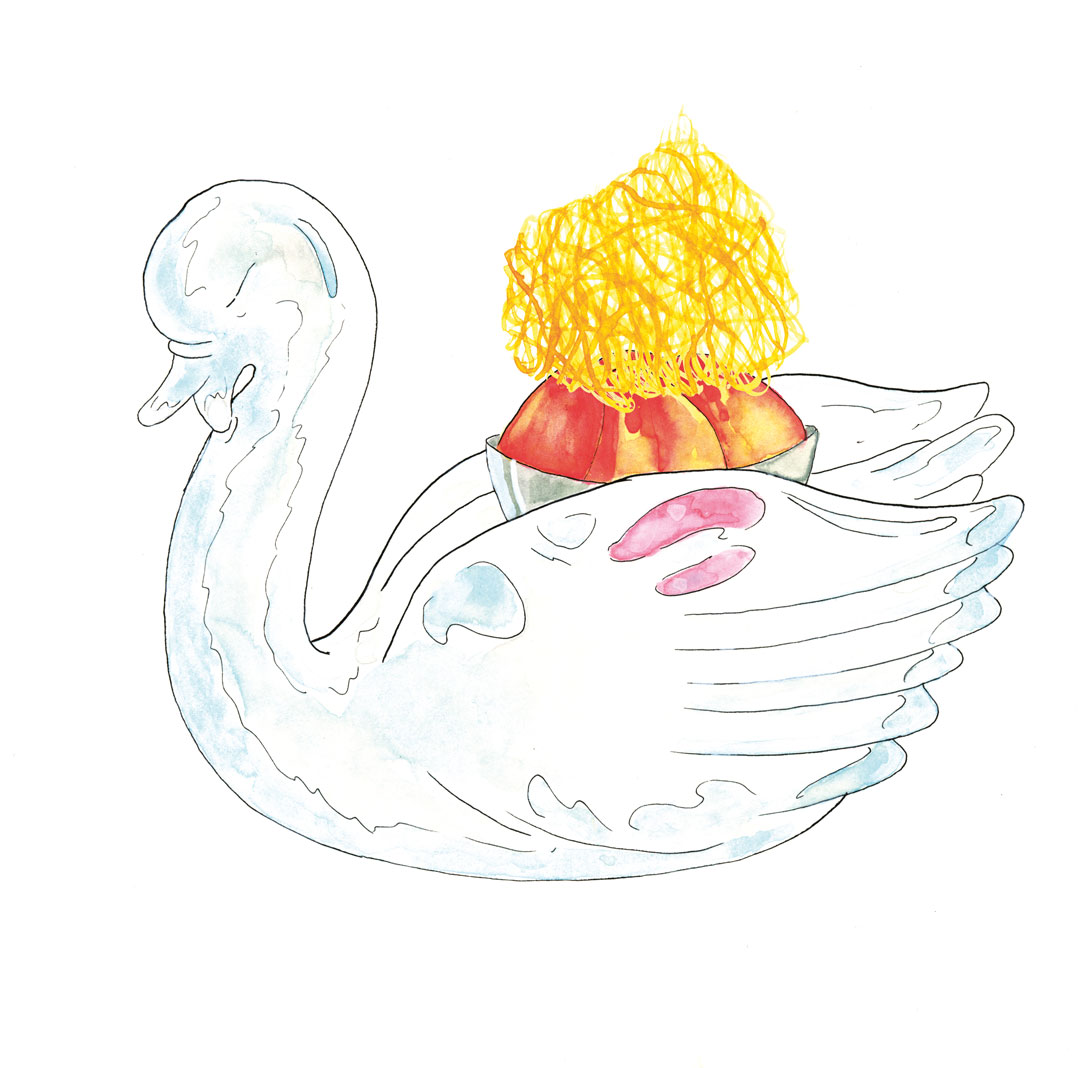 Bocuse and his compadres didn't invent the notion of a single recipe that served as a calling card for a chef or restaurant, but they did help to provide an environment where such dishes would flourish. As Davis concludes, "behold the context for the modern signature dish."
Of course, not every dish adheres to these modern rules. We don't actually know the name of every chef who first cooked some of the dishes in Signature Dishes that Matter (though we do know many). The pastrami sandwich might have originated at Katz's Delicatessen in New York; while Peking Duck began at Bianyifang, but history doesn't record just who introduced them.
Nevertheless, the patron-chef certainly helps bring together the idea of signature dishes, even if many people who currently enjoy these creations remain unaware of the origins.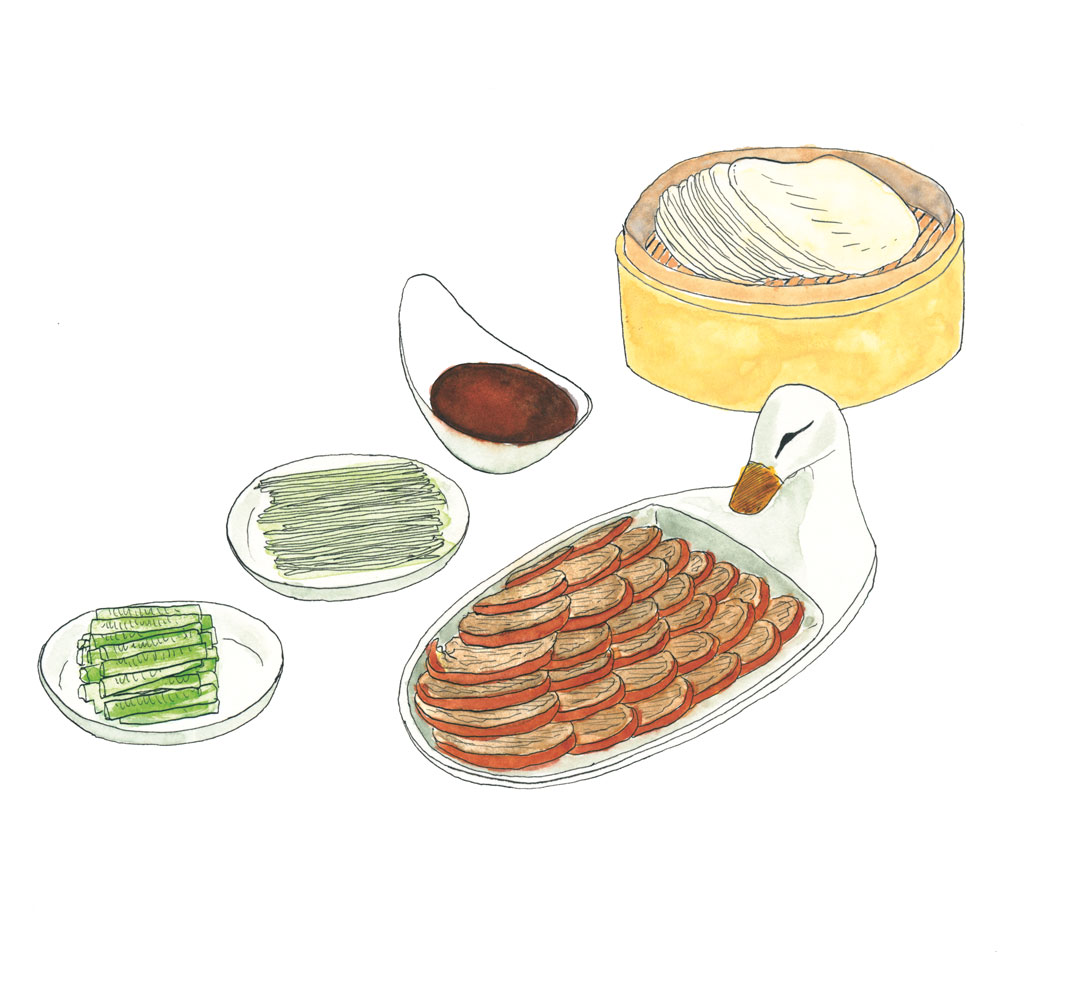 "Often a signature dish leaps from its association with a particular restaurant or chef into the culinary vernacular," explains Davis, "in short, it becomes a trend, an icon, something you can't believe ever didn't exist. Think Eggs Benedict, Caesar Salad, Tuna Tartare, Whole Roasted Cauliflower, or Avocado Toast."
Yet this passage from creativity to ubiquity also runs the other way. "Obviously, not all signatures are entirely original," Davis asserts. "Sometimes a confluence of cultural attention or a new context takes something out of the ordinary and puts it into the spotlight. We know that Nobu Matsuhisa's signature Black Cod with Miso is a common Japanese staple and that David Chang's Pork Buns at Momofuku are based on a traditional Taiwanese snack, but that doesn't detract from their impact, and the way in which the dishes brought these cuisines into focus for many diners."
Adopting and adapting an old, faithful recipe into one's own personal repertoire isn't without its pitfalls. "One can't avoid the question of cultural appropriation, especially when talking about the more traditional dishes that rise to the level of noteworthiness," writes Davis. "Not every gifted cook has equal access to the mechanisms of power that turn a soup into a sensation, a mole into madness. In order to pay proper due we must acknowledge the power dynamic between the creator and the created, the consumer and the consumed.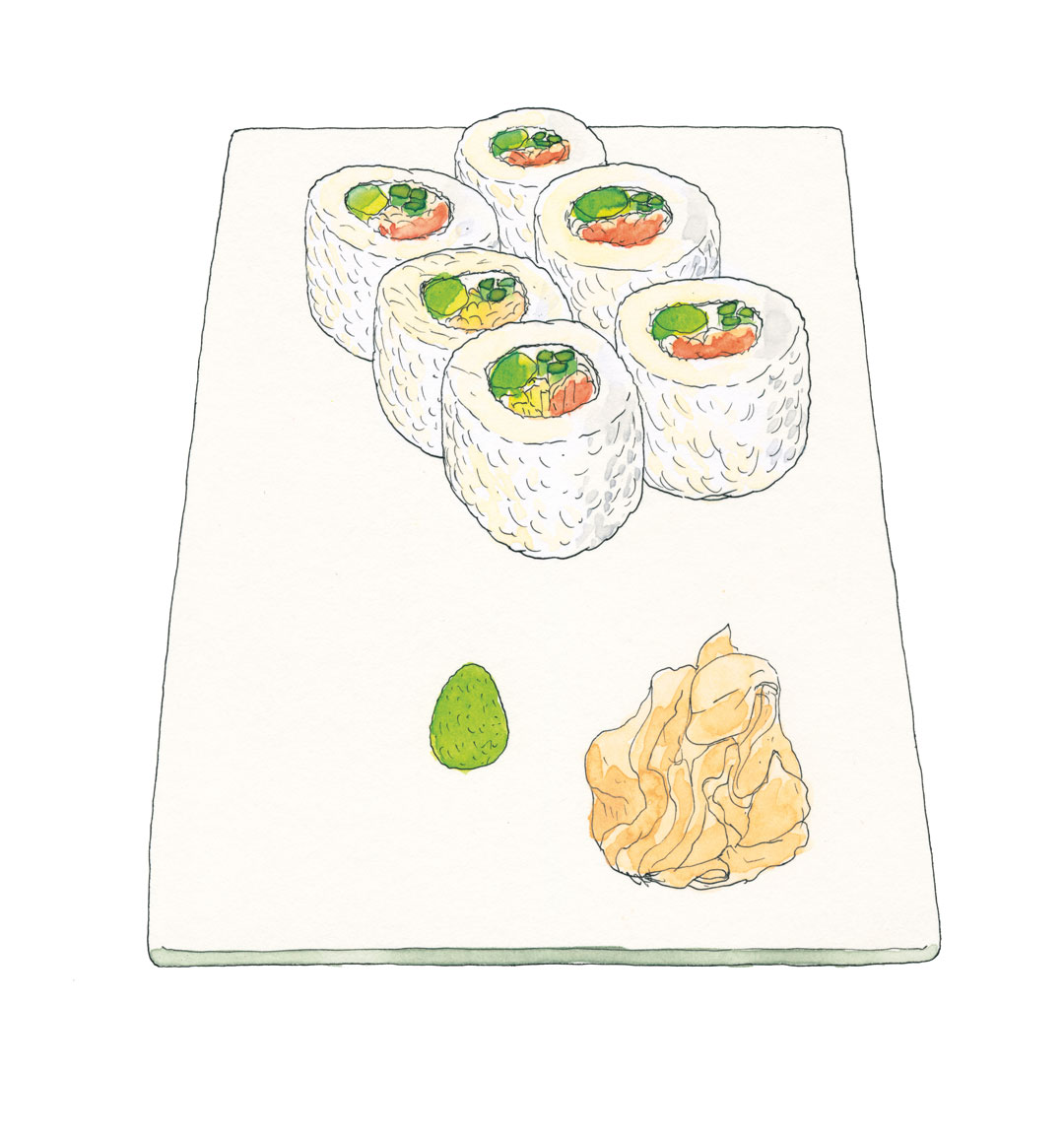 "Nor can we deny the negative impact such elevated status might convey," Davis goes on. "In Bangkok, Jay Fai's remarkable Crab Omelet was a sought-after signature long before Michelin anointed her stall with one of their coveted stars. Though the attention was welcome recognition of a lifetime's hard work, the impact has been a lot to bear. Likewise, at Jiro Ono's legendary sushi restaurant in Tokyo, the demand for tables is so great that they have had to suspend reservations altogether for the foreseeable future."
Perhaps it's wise for a creator to name his or her dish after someone else, as many have, in the past. "Escoffier's Peach Melba was created and named to honor the Australian opera diva Nellie Melba, not Escoffier himself. Oysters Rockefeller, Tournedos Rossini, Carpaccio, and many other signature dishes were named for someone besides the cook."
Of course this slightly deferential naming convention and, "today the chefs themselves are usually honored by the dishes that become their signatures." Indeed, at least on one occasion a chef has resorted to legal means to ensure a signature dish remains its creator's property.
"The Cronut® reflects another turning point in the trajectory of the signature dish," writes Davis. "Tellingly, it's the only entry in this collection with a registered trademark, a legal protection that pastry chef Dominique Ansel sought in early 2013 before the first Cronut® was ever sold. The Cronut® was also one of the first signature dishes to become a global social media sensation, the acquisition of which became a gourmet's badge of honor."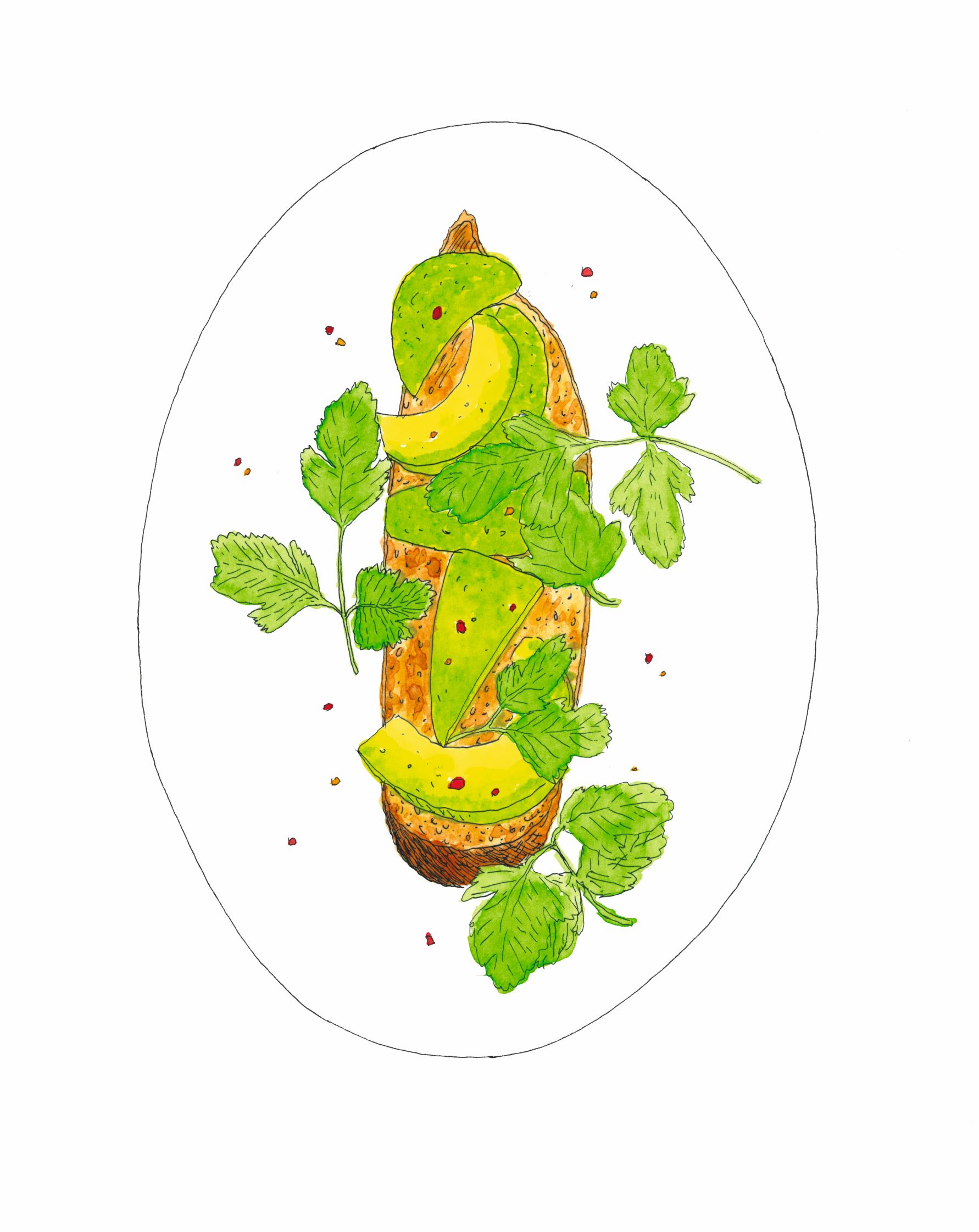 This badge of honor has only grown more ubiquitous with the rise of social media. "Post a picture of Chen's Mapo Tofu in Chengdu or the Tsukemen ramen at Taishoken's in Tokyo. Take a selfie while sipping the soup out of the xiao long bao at Din Tai Fung in Taipei. We are consuming photos as much as we are consuming food, and sharing those photos has become part of sharing the meal. This phenomenon has only increased the import and impact of the signature dish."
And regardless of who's taking the photo, as Davis writes in Signature Dishes that Matter "each dish reflects its maker and its moment." For more from Davis, and for much, much more on the signature dishes chosen by our elite, culinary panel, order a copy of Signature Dishes that Matter here.