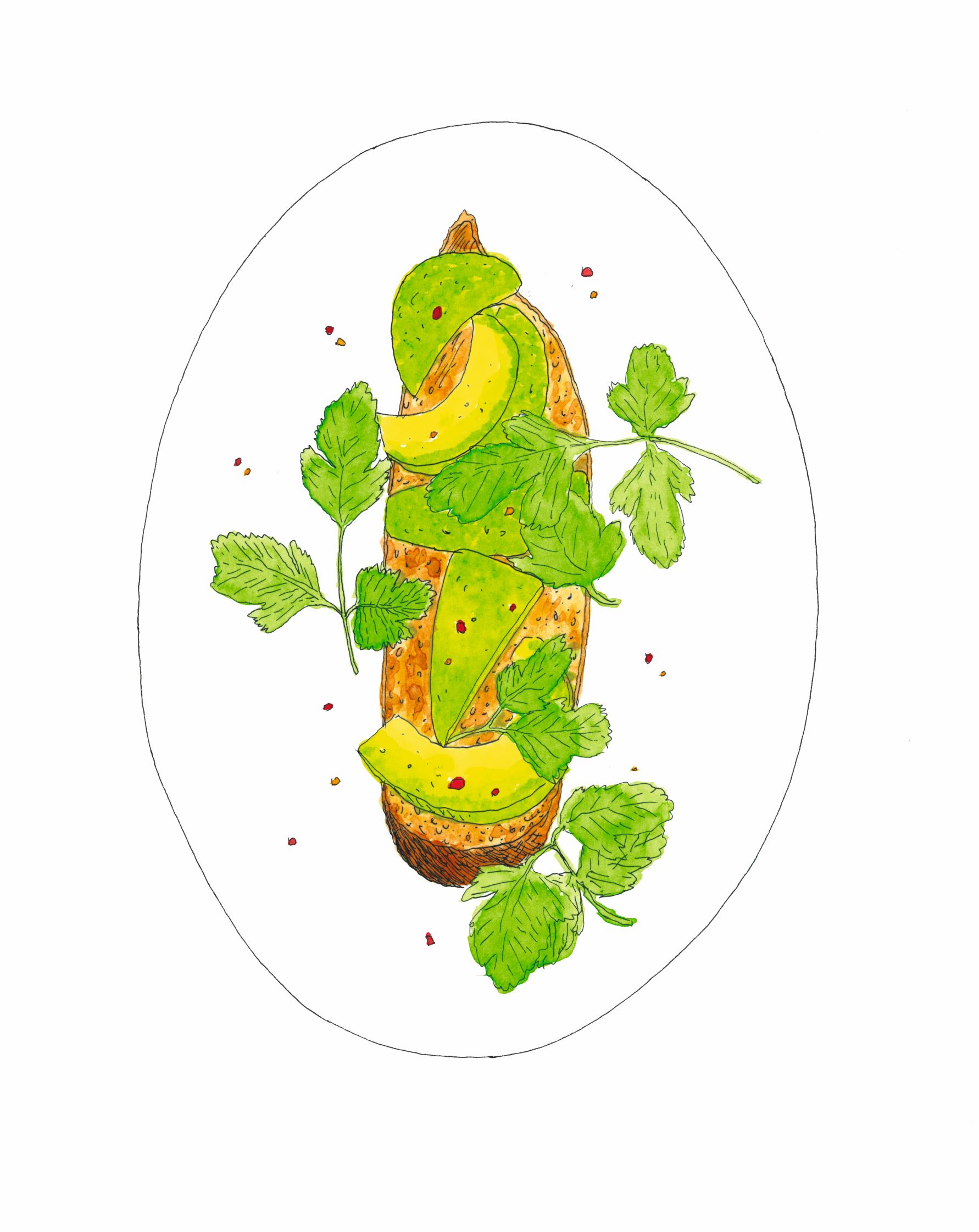 Smart things to say about Signature Dishes: Avocado toast
Here's how this casual, Australian breakfast dish became a symbol of the 21st century wellness movement
There's something distinctly Australian about Bill Granger and his avocado toast. While other US and European chefs slave away at their ovens and stoves to cook up something truly spectacular, this young, handsome Aussie just threw together a couple of healthy, tasty kitchen ingredients to meet a simple demand for healthy breakfasts among the body-conscious diners of Sydney – and help pay the rent.
"Granger made this dish a global phenomenon when the twenty-two-year-old cook with no formal restaurant experience put it on the menu of his tiny café in 1993," explains our book, Signature Dishes That Matter. "Though Granger might sometimes be blamed for the plight of millennials who are deferring their student loans to support their attachment to all things avocado, things might have been very different if it hadn't been for an unfortunate landlord in need of a tenant.
"Said landlord had opened a café in the Darlinghurst area of Sydney, but due to complaints from neighbors, was stuck with the limited opening hours of 7:30 a.m. to 4 p.m. Luckily art-school dropout Bill Granger was looking for a venue for his lunch-focused café. He only put breakfast on the menu because it meant he could open early and it would help to pay the rent.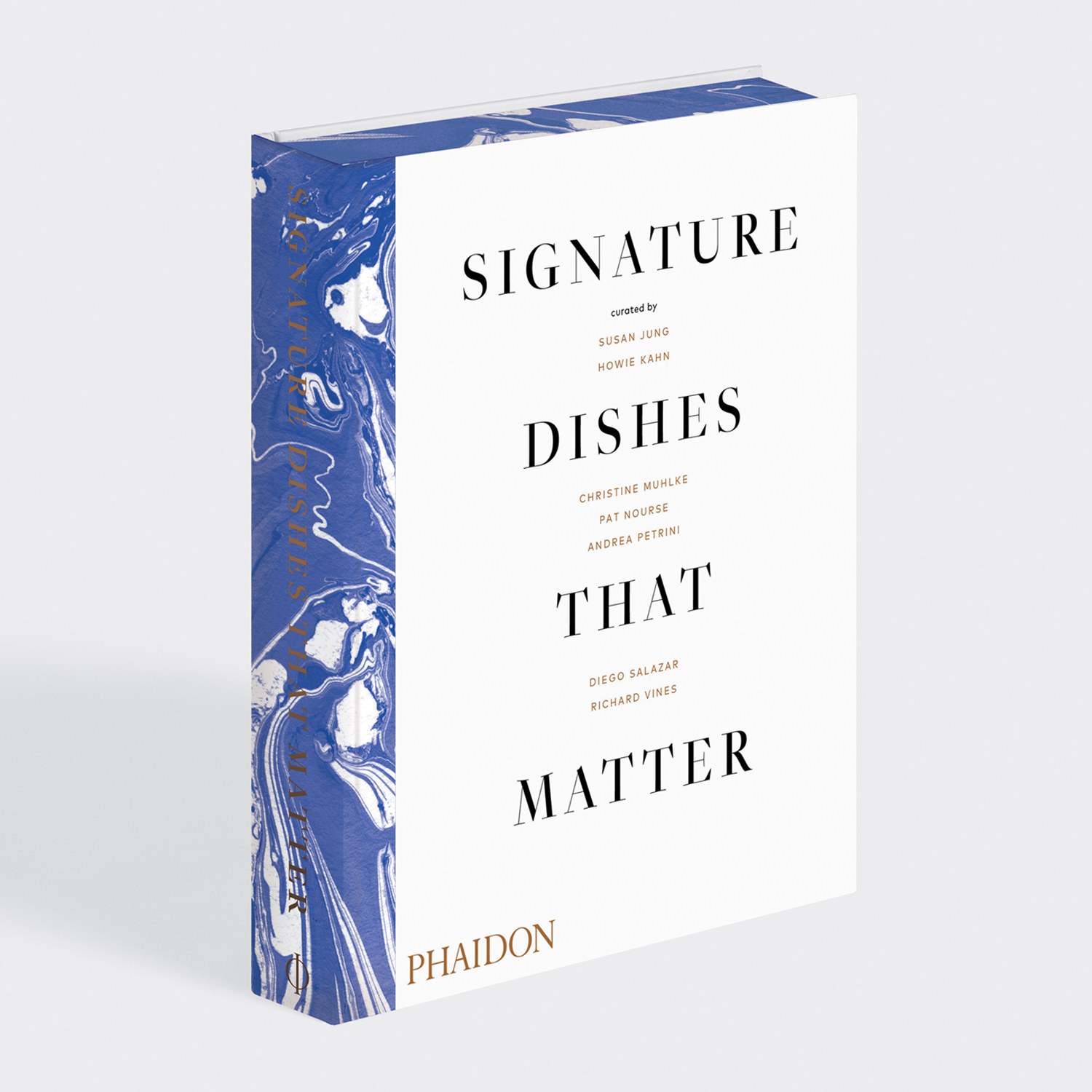 "His limited staff and kitchen made simple dishes that any cook could replicate a necessity. And because Sydney is essentially a beach town where people are conscious about looking good in a bathing suit, the food had to be healthy. So, Granger arranged avocado quarters on toasted slices of sourdough bread and added lime juice, olive oil, chili flakes, and cilantro (coriander). The dish—and his restaurant—soon became so popular that he opened other locations in Sydney and Melbourne, as well as London, Tokyo, Seoul, and Hawaii."
Yet, as our book argues, the dish also spread beyond the confines of Bill's own cafes, thanks to his homeland's peripatetic population.
"In the following decades, as young Australians began traveling the world on work visas, bringing their Aussie café culture with them to places like London, New York, and Los Angeles, they also brought their favorite dishes—especially Avocado Toast," says the text in our new book. "Within a few short years, variations on this virtuous-seeming yet indulgent (and Instagrammable) dish made it the symbol of the wellness movement, a no-recipe recipe that encapsulates a lifestyle of sun, sea, and breakfast whenever you wish."
For more dishes that changed the way we eat, buy a copy of Signature Dishes That Matter. The book reveals the closely held secrets behind the world's most iconic recipes - dishes that put restaurants on the map, from 19th century fine dining and popular classics, to today's most innovative kitchens, both high-end and casual; it also includes plenty of recipes for dishes, including Bill's avocado toast. Find out more here. Oh. And for more from Bill, take a look at his guest entry in Breakfast: The Cookbook.