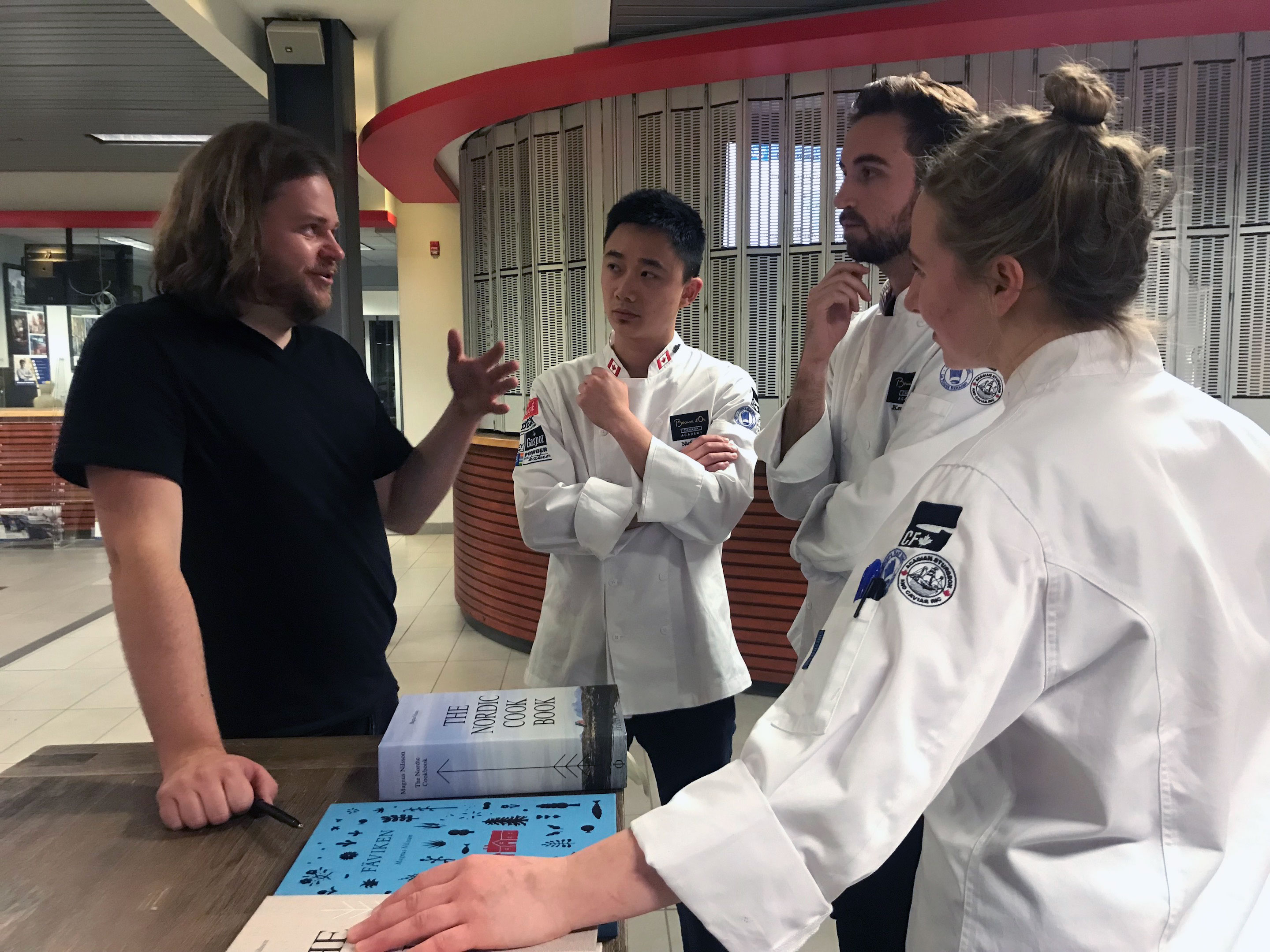 Magnus Nilsson brings Nordic Baking to North America
The chef and Phaidon author spread the pleasures of northern European baking across the Atlantic, via his book tour
Can you smell that? Cinnamon? Fresh bread? Sweet buns? It can mean only one thing. Magnus Nilsson has just introduced the sweet smell of Nordic baking to North America, via his seven-cities and eighteen-events strong Nordic Baking Book tour.
The Swedish chef and Phaidon author began by flying into Chicago to host an event at the city's Arts Club, preparing a lunch for its members, before moving on to to host a gala dinner at the city's Somerset restaurant, where local chefs prepared a mix of sweet and savoury dishes from The Nordic Baking Book.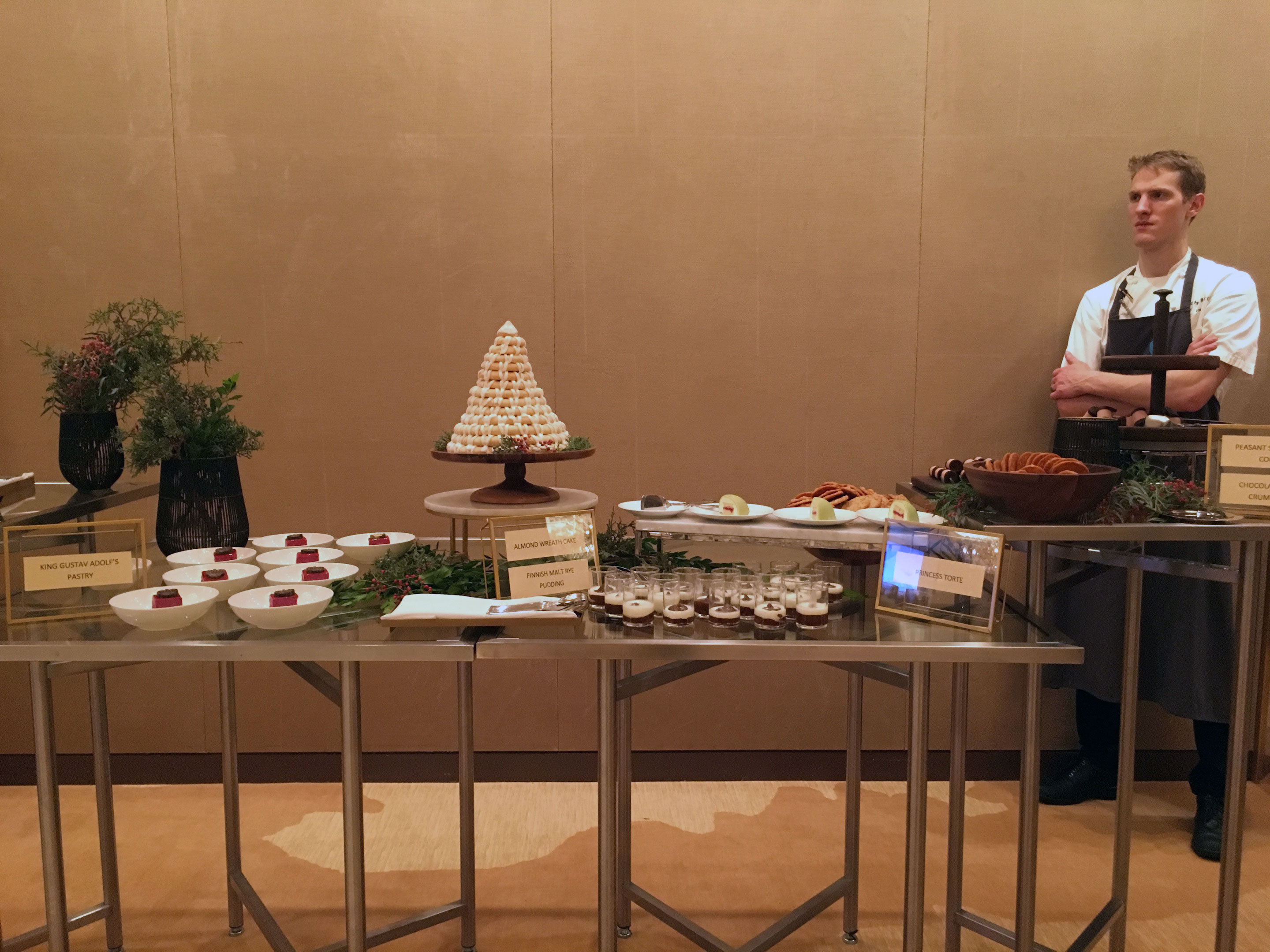 Next stop was Minneapolis, where Nilsson headlined two events at the city's American Swedish Institute: All Over Fika, a mid-morning celebration of the Nordic coffee break, for which local bakers prepared treats from the book; and an afternoon lecture, at which Magnus ran through a few highlights from his book.
The following day, Nilsson attended an event at the Cooks of Crocus Hill catering supply store; a private cocktail reception at The Bachelor Farmer restaurant; and also found time to speak to local press and broadcasters, including The Star Tribune, and Minnesota Public Radio.
The chef then hopped north of the border, to Toronto, for a cocktail reception lecture and book signing at George Brown College; as well as interviews with the Global News Network's The Morning Show; the National Post and the Globe and Mail.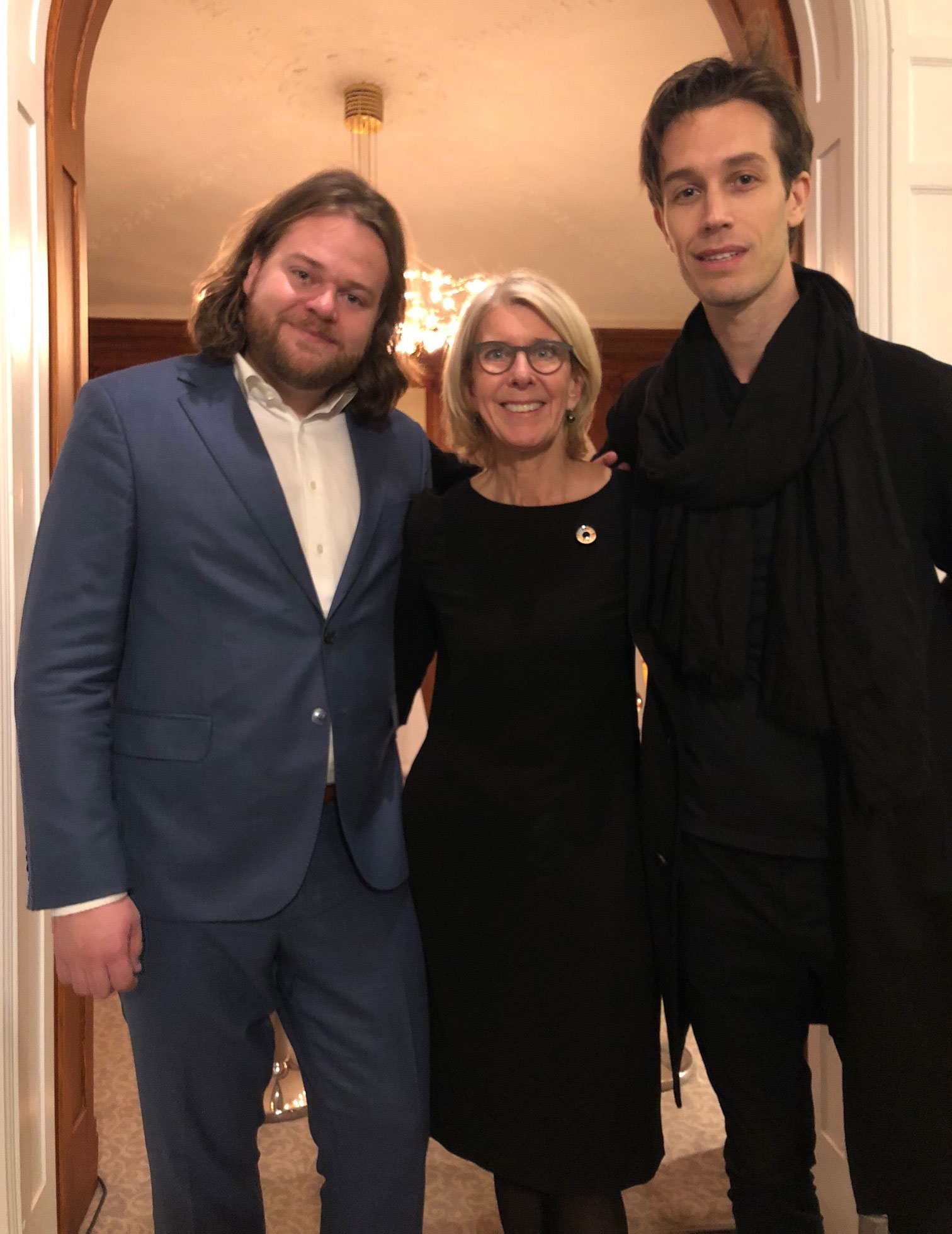 Magnus then moved on to New York City, for a cocktail party hosted by Annika Rembe, the Swedish Consul General. Guests included the author and journalist Bill Buford; fellow Swedish chef and Phaidon author Fredrik Berselius; as well as representatives from Condé Nast, the James Beard Foundation, the Atlantic, and the New York Times among others.
Magnus also delivered a lecture at Scandinavia House in Manhattan, and met with press representatives from Food52, Vogue.com and Eater, among others.
The chef then crossed over to the West Coast, to host a cocktail party and a lecture at Seattle's Nordic Museum and spoke with local press, including journalists from the Stranger, Carpe Diem, and King TV.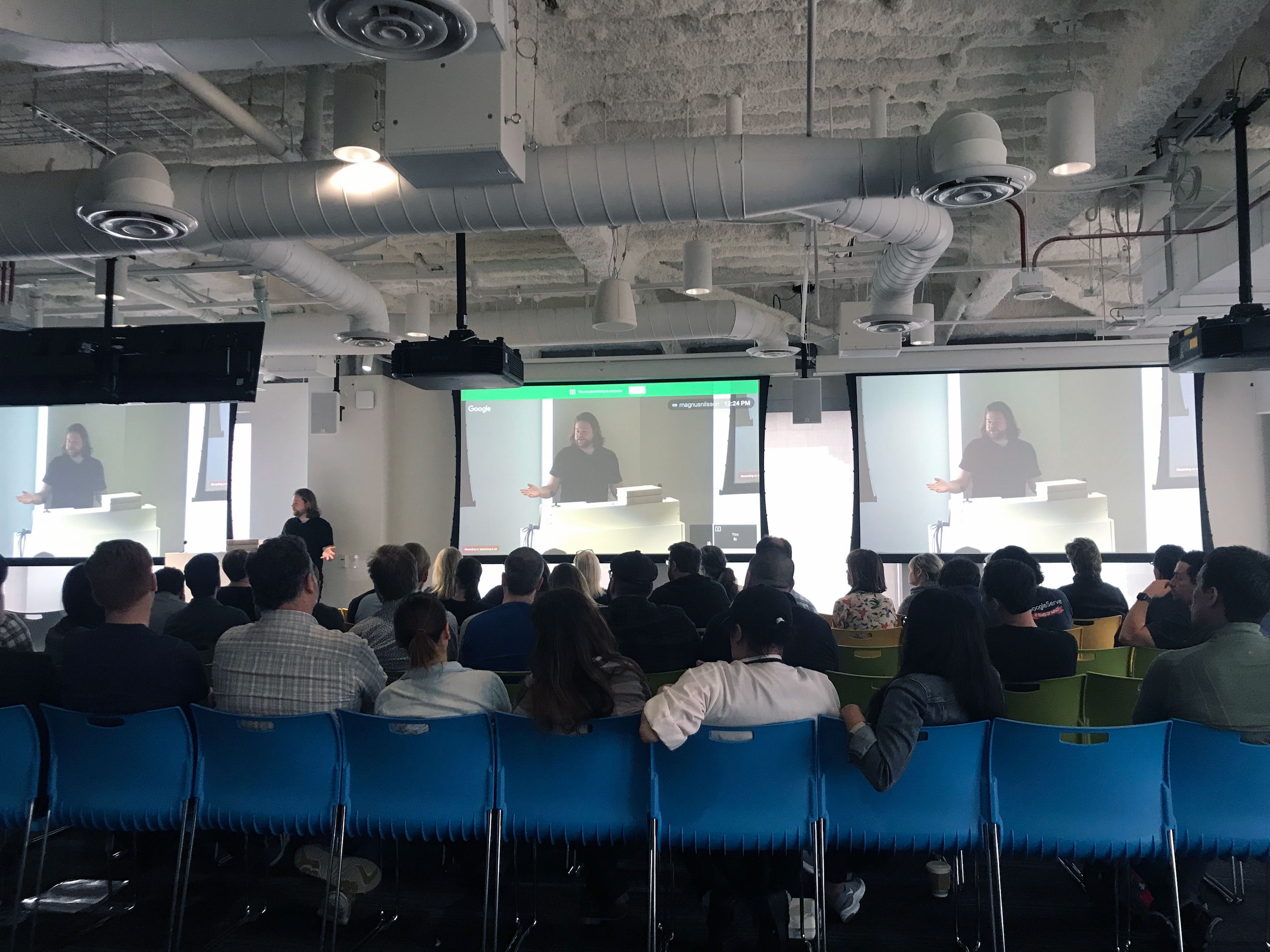 A little further south, in San Francisco, Nilsson was the guest of honour at a private cocktail party hosted by the honorary Consul General of Sweden in San Francisco, Barbro Osher. He also delivered a lecture at Google's SF offices, as well as an evening talk at the Jewish Community Center of San Francisco; and met with press from the San Francisco Chronicle.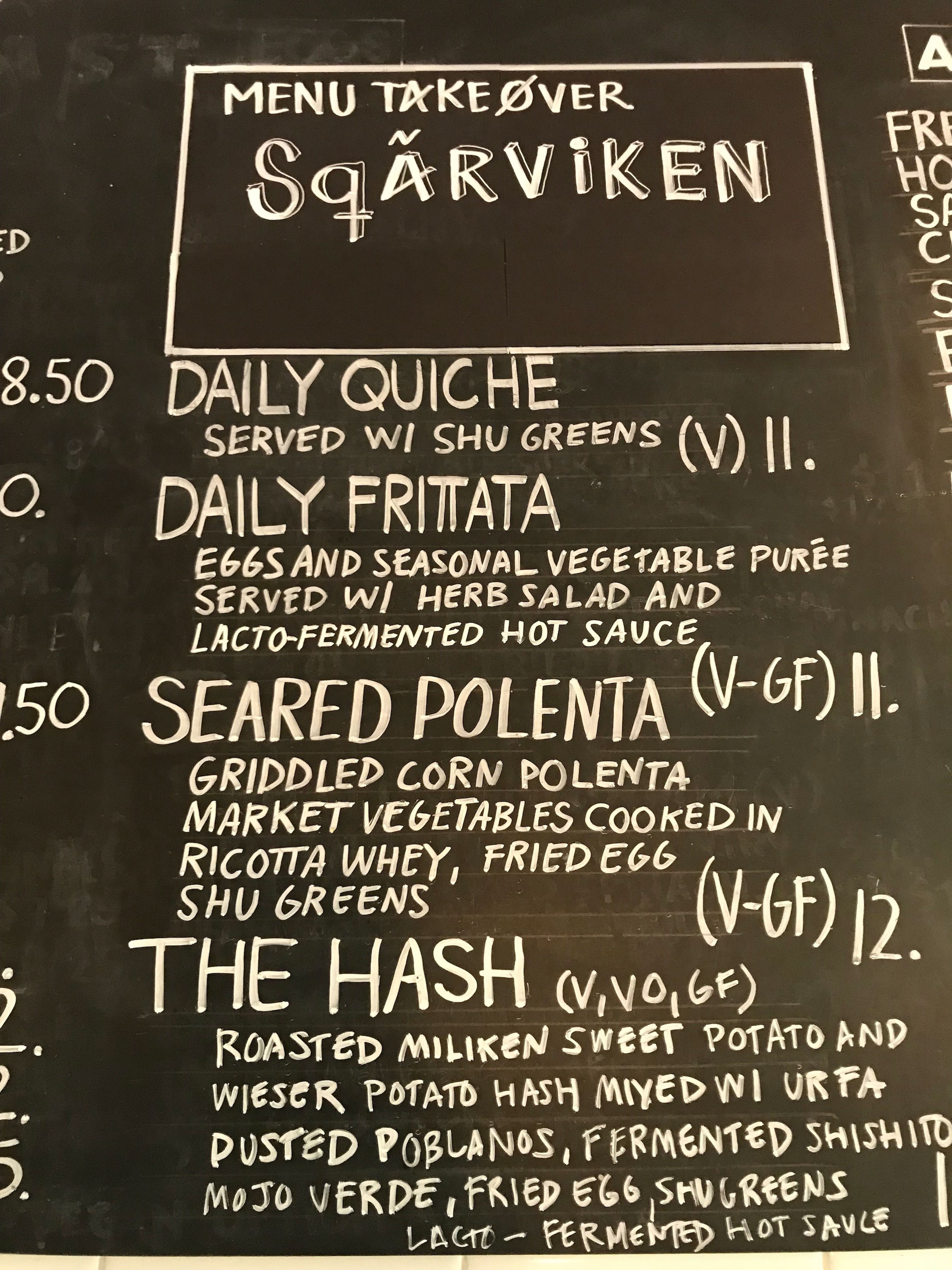 Finally, Magnus drove down to Los Angeles, for signings at the city's Now Serving cookbook store, and a day's serious Nordic baking at LA's acclaimed breakfast and lunch spot, Sqirl. You can read more about that event here; as well as via the LA Times, Eater, the Robb Report and Goop, all of which sent representatives to Sqirl, which was temporarily renamed Sqarviken for the occasion!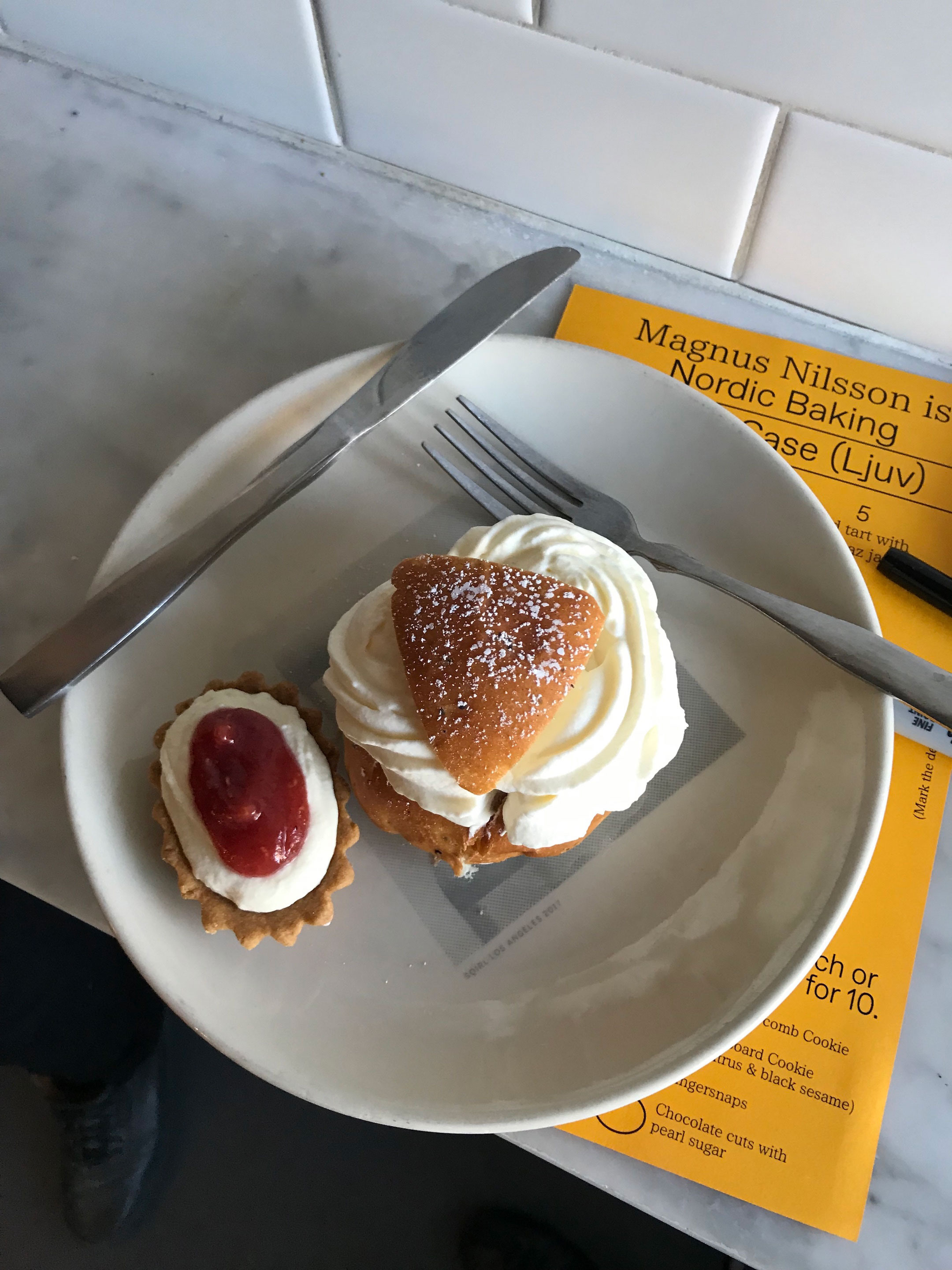 Missed out? Don't despair! You can make all the lovely baked goods and gain some knowledge of this increasingly popular baking culture by buying a copy of The Nordic Baking Book here. There are still a few signed copies in our store, but they are, of course, selling like hot cakes.