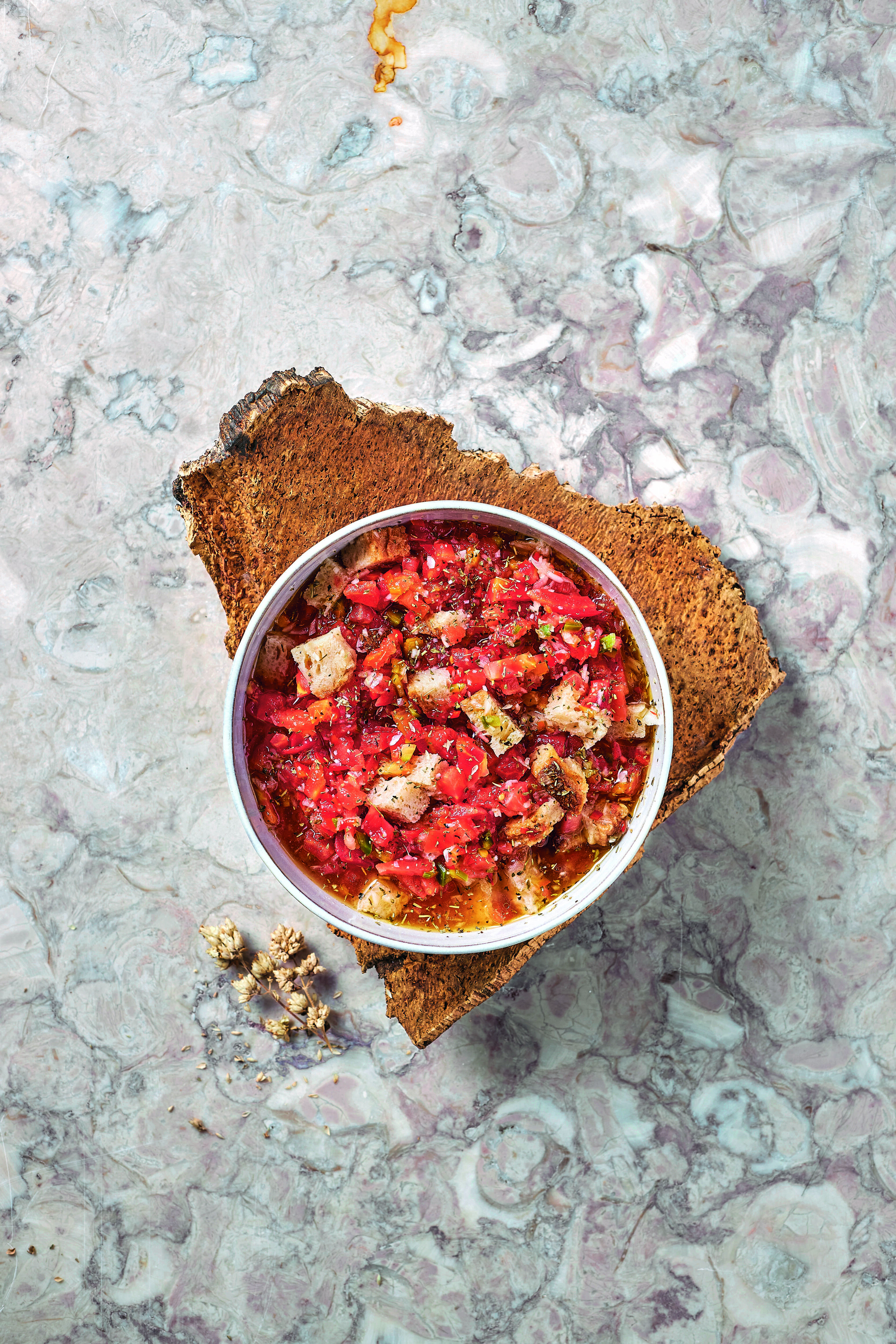 Gaspacho Alentejano is the soup the Portuguese sip to keep cool. This is how you make it
Want to sample some of the great tastes of Europe? Here's a cooling dish to start with
What does the cool-headed Portuguese chef Leandro Carreira prepare to beat the heat? Perhaps Gaspacho soup, which keeps both chef and diner cool, as it doesn't call for any frying, boiling or roasting.
"This ice-cold soup is the ideal refreshment for the boiling hot summer days in Alentejo, requiring no stove heat in its preparation since all the ingredients are used raw," he writes in Portugal: The Cookbook.
You'd be forgiven for assuming that gaspacho or 'gazpacho' as it is spelled elsewhere in the Iberian peninsula, is a Spanish dish. However, Carreira points out that it is common across Iberia, and may have developed out of the vinegary chopped salad, refreshed with spring water, which were introduced to this region by the Moors. Leandro Carreira
Recipes differ across Spain and Portugal, and even though Carreira's version is based on the gaspacho favoured in Alentejo, the central, southern part of the country, even here there are municipality-by-municipality variations; "finely sliced ham is one of the toppings in Mértola, but olives are added in Sobral da Adiça," he writes. "It is served in some Alentejo restaurants alongside a tray of fish (tiny fried sardines, normal-sized grilled sardines, or fried horse mackerel). This same recipe is called arjamolho in the Algarve region where it is usually eaten with grilled sardines."
To make the dish in Carreira's new book you'll need two garlic cloves, peeled; three ripe bull's heart tomatoes (or beefsteak tomatoes), de-seeded and cut into strips; 1½ large white onions, very thinly sliced; a green (bell) pepper, cored, de-seeded and cut into strips; a red (bell) pepper, cored, de-seeded and cut into strips; ½ a tablespoon fresh or dried oregano; 150 ml/5 fl oz (²⁄³ cup) of extra virgin olive oil; 60 ml/2 fl oz (4 tablespoons) of white wine vinegar; 250 g/9 oz of bread, preferably sourdough, cut into small cubes, as well as some sea salt; and, if you fancy it, 85 g/3¼ oz ham, very thinly sliced; and 60 g/2¼ oz chorizo, very thinly sliced, to garnish.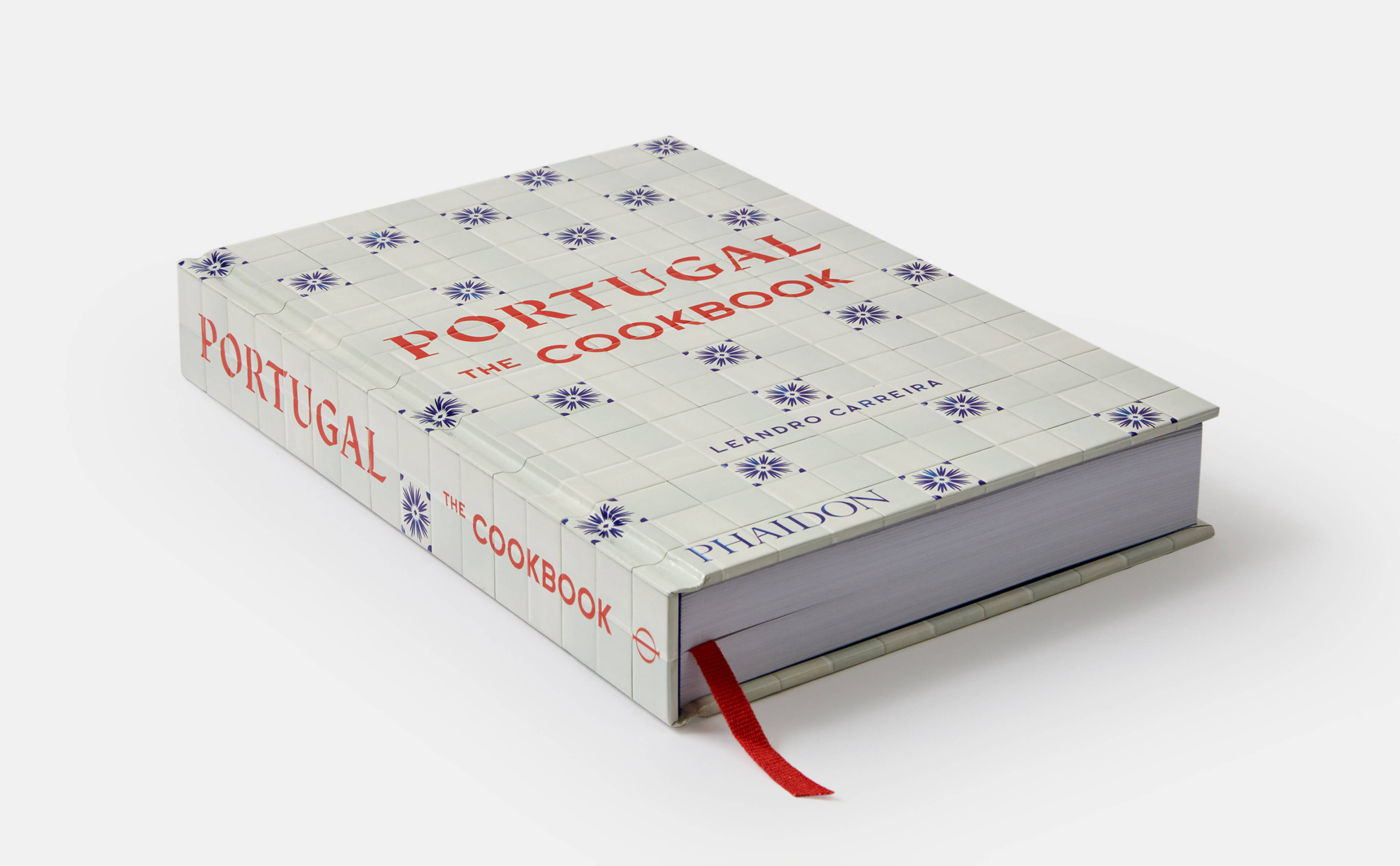 Portugal: The Cookbook
Put the garlic and a pinch of salt into a mortar and, using a pestle, mash to a smooth paste. Transfer the garlic paste to a large bowl and add the tomatoes, onions, both (bell) peppers, oregano, olive oil and vinegar. Pour in 1.6 litres/ 54 fl oz (6 ¹⁄³ cups) cold water and mix together. Season with salt, then add the bread cubes. Place the bowl in the fridge and leave to chill until ready to serve.
For more cooling recipes from this part of the world, order a copy of Portugal: The Cookbook here.