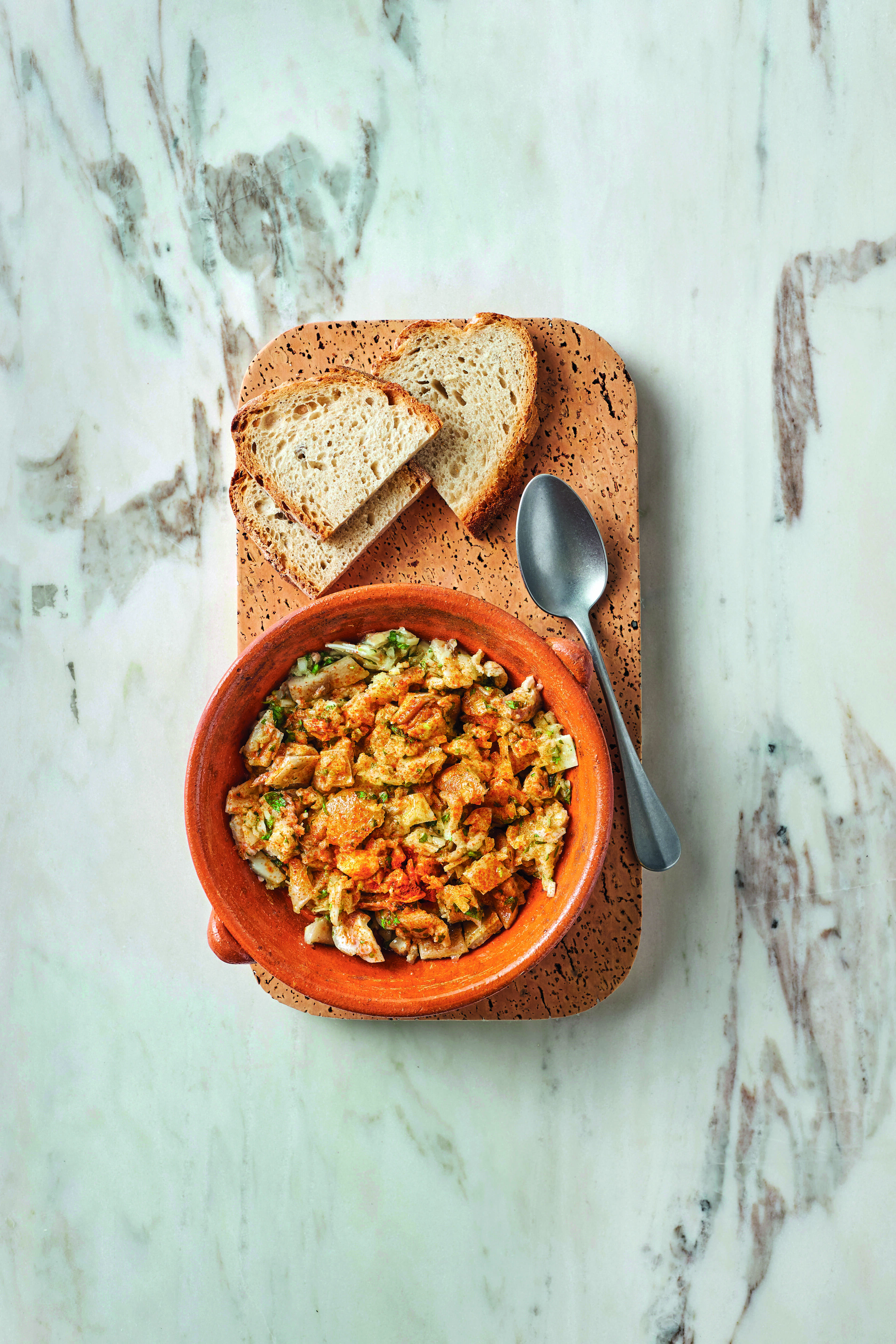 The tough times in Portugal that led to culinary invention
Portugal the Cookbook explains why many Portugese were early adopters of nose-to-tail cooking
There's no denying Portugal's plentiful cultural heritage.This outward-facing, European nation was a global power in the Age of Discovery, and has spread its influence across the globe from Latin America. Japan, Africa and beyond. Within the pages of Portugal The Cookbook, chef and author Leandro Carreira traces these foodways, from the Spices brought over by North African invaders, through to the frying techniques Portuguese missionaries took over to the Far East.
Nevertheless, as Carreira writes, despite this worldly wealth, "for the most part of our history, we have been a poor country, with limited access to finer ingredients and a populace fed on the things the monarchy and elites rejected," he writes, "stale bread, bad wine, vegetable trimmings and animal offal (variety meats)."
Much of the 20th century was a particular austere period for many Portuguese. However, just as in the case of Italy's cucina povera, or soul food in the southern United States, limitation has proven to be the mother of culinary invention.
"Some of our most appreciated and classic dishes, like Açorda (a sort of bread porridge) and Sarrabulho (pork offal stew) are testament to this deep tradition," he goes on. "The country was, out of necessity, therefore, an early adopter of 'nose-to-tail' eating. Cured meats, heads, trotters, tails... this is how I grew up, eating fish heads cooked on the grill and boiled, salted pig bones with cornbread."
For a taste of this time, turn to page 236 of Portugal the Cookbook where you'll find the recipe for salada de orelha leiria de porco, or pig's ear salad. The recipe originates from Leiria, the chef's home town in western central Portugal, and the salad remains an evocative reminder of Carreira's childhood. "I remember my dad ordering this dish from an old tavern in our city," he writes in the book, "chewy, vinegary pieces of meat served with thick slices of cornbread."
For the full recipe and many more equally enticing and interesting dishes, order a copy of Portugal The Cookbook here.