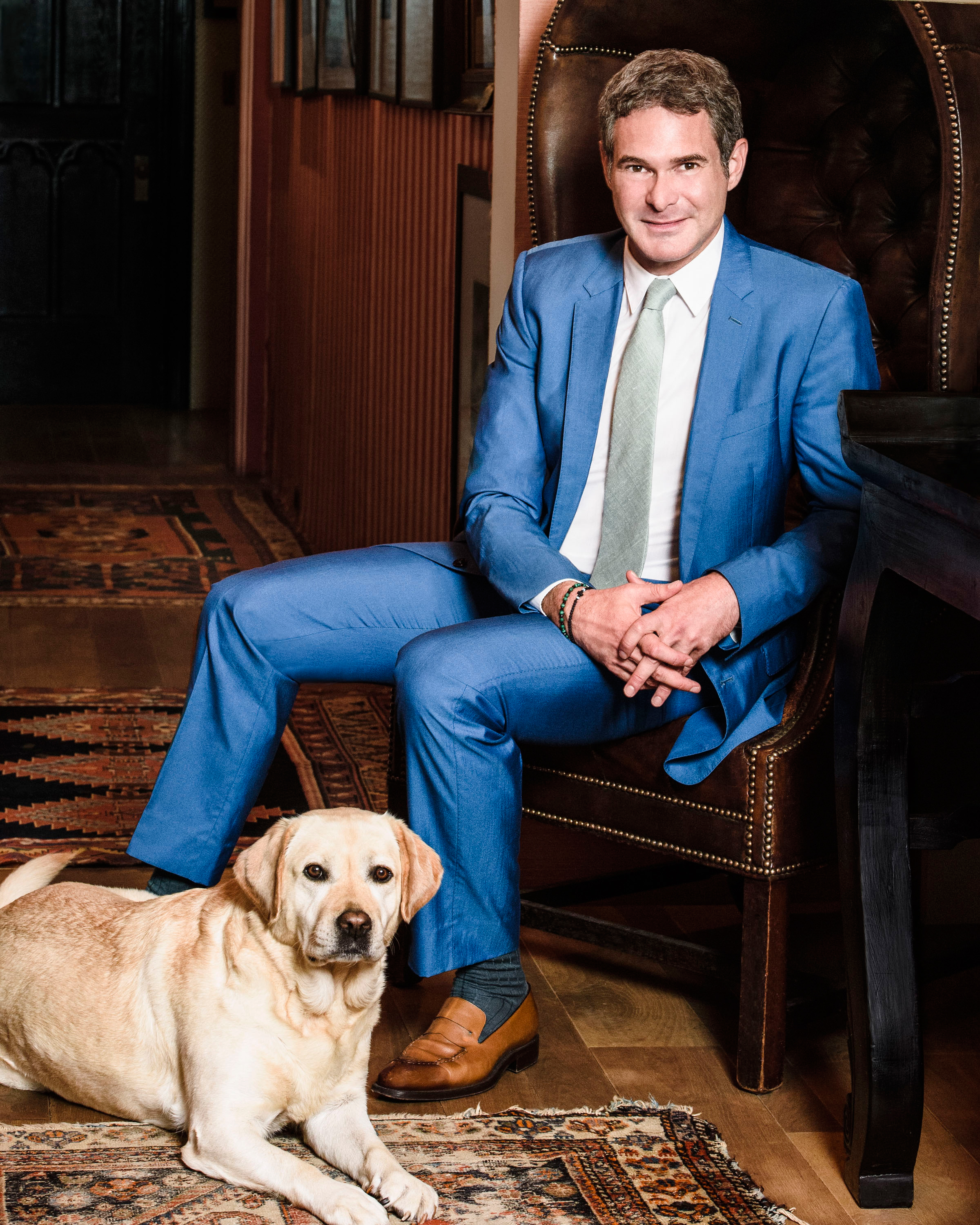 INTERVIEW: Bronson van Wyck: 'How did I get into this? I had no other marketable skills outside of the bedroom!'
Planning a party tonight? You'll need this Holiday Long Read. The party planner on how good guests behave, why flirting is fun and one event that nearly ended in disaster
When Bronson van Wyck was growing up, he really had to make his own fun. The world-famous party planner grew up in Tuckerman, Arkansas, a tiny town about two hours north-west of Memphis, with a population of under 2,000 citizens. "There was no movie theatre, no bar, no restaurant, no museum," recalls the author of Born to Party, Forced to Work, in our interview.
When he and his family welcomed guests, they were consummate hosts, partly out of necessity - there were no other distractions within easy reach. Their dedication paid off. Bronson's parents' wedding – a beautifully restrained affair, held in a local church, lit with candles and dressed with chrysanthemums – was included in Town & Country Magazine's 100 Greatest Weddings of the 20th Century.
Today, in the 21st century, Bronson is a little more used to worldly distractions, having lived in Paris, Los Angeles and New York. However, his innate sense of good party planning has served him well in his work staging events for presidents, pop stars and royalty.
In this interview, he explains his failsafe tips for good event planning, what happens when it all goes wrong, and why, if you really don't get how to be good guest, you should just stay at home and order Chinese food.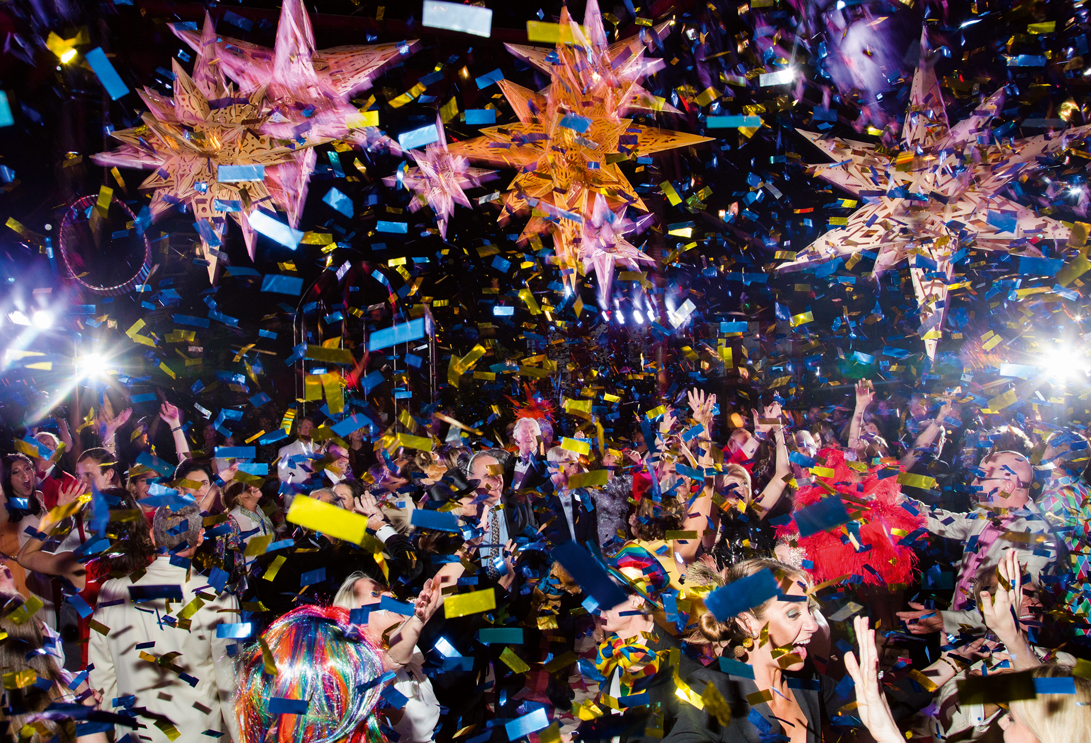 Is being a party guest a little like being a character actor - you have to bring your best game? You are in the play when you're a guest at a party and you do have duties and responsibilities. Some people feel obliged or that they're doing the host a favour by being there. You're not doing anybody any favours. You're the chorus. Your job is either to come and support the soloist or stay home and order Chinese food.
So the best guests are people who are curious and open and grateful to be there. Grateful not just to be at this particular party but to understand that being invited into somebody else's care is really an act of love.
What are the surprise professions that really like to party? I think it's more about taking people from where they were when they arrived and getting them somewhere else. And for certain types of people that might be very far! For others who live their lives with fun and joy throughout their day, a party may be a continuation or a crescendo of the symphony of their day. Then there are others who have administration, bills, loans, management to deal with, so a party can be a great departure, a trip outside of the mundane existence of modern life. I put myself in the middle!
When you meet a client for the first time how do you work out what will and won't work for them? You listen to what they say, and what they mean but may not be telling you. Our aim is to be invisible. We want the guests to feel they got to know the host better, not that they got to know our work better. So we draw out from the host those clues that tell us what they want. For instance, we ask them where do they like to travel? What do they like to wear? The person who dresses in Ralph Lauren is very different to the person who comes in wearing Balenciaga. What are their favourite books, movies and art? It's a little bit of detective work sometimes but that's the fun part.
You must see trends come and go – how do you keep ahead of them? Attention spans are obviously shrinking, as any article about the culture will tell you. That's why I have the twenty-minute rule. Every twenty minutes there's a change – be it food, lighting, setting, music. You serve something or you take something away, but something has to change. Those become the chapters in the novel.
I think the fundamentals of hospitality don't change, it's an act of generosity and graciousness and ritual that every single culture on the planet - independently of each other - has devised in order to create a way for strangers to interact in a safe space - where people can feel safe and reveal themselves and get to know someone else who is doing the same thing.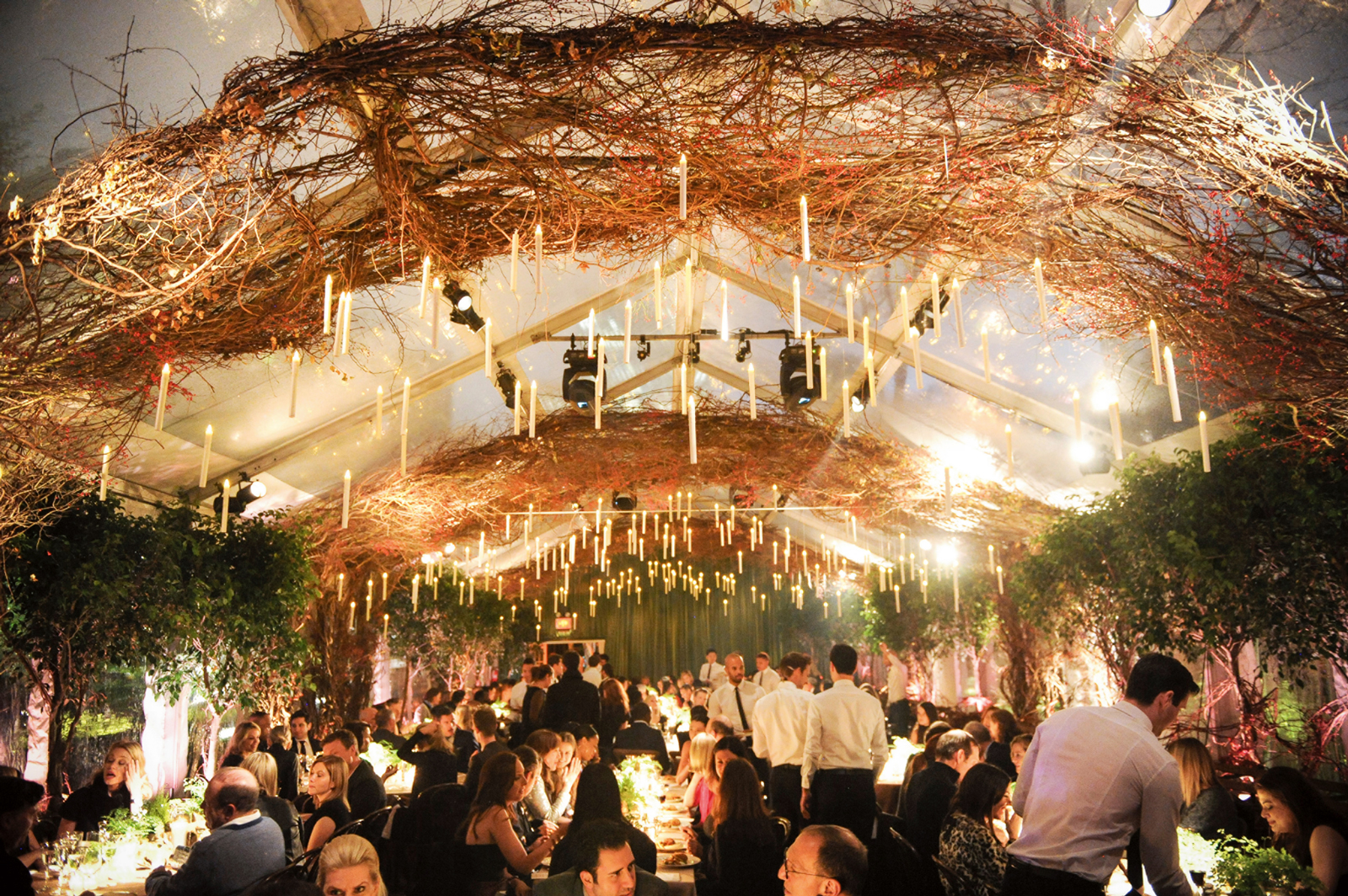 How do you get fresh visual inspiration for your events? I visit hotel lobbies. I love hotel lobbies. They are spaces where so many things are going on at the same time. You have people arriving with all the anticipation of their stay; you have people departing who've just had a bunch of experiences that are probably different from any of those in their normal lives. You're also on display. It's a real town square and, ultimately, what is a hotel but its hospitality? Ian Schrager is a man who understands a hotel lobby. When he created the Royalton in New York he made the lobby a destination for the whole town.
How were you as a kid? We can't quite imagine you were the teenager sitting in his room listening to Cure records. . . Well, I did like The Cure! I got into this through an extended process of elimination in which I discovered I had no other marketable skills - outside of the bedroom! I tried investment banking, I tried venture capital, I worked at the state department I waited tables at an Indian restaurant, I was an actor, a set designer, I wrote obituaries for a newspaper one summer and I definitely worked on a farm! I guess I was at a part in my life when I felt a bit lost and didn't know what to do.
My mom had been sick with cancer and had been told she probably wouldn't survive and then she did. So when she got through that she was at a place in her life where she was looking to make a change. I was a bit lost out in LA. We were talking and I told her I was kind of miserable and she said well what would you have wanted to do this weekend if you could have done anything you wanted? I said I would have had a party and she said well let's figure out a way to get paid to do that.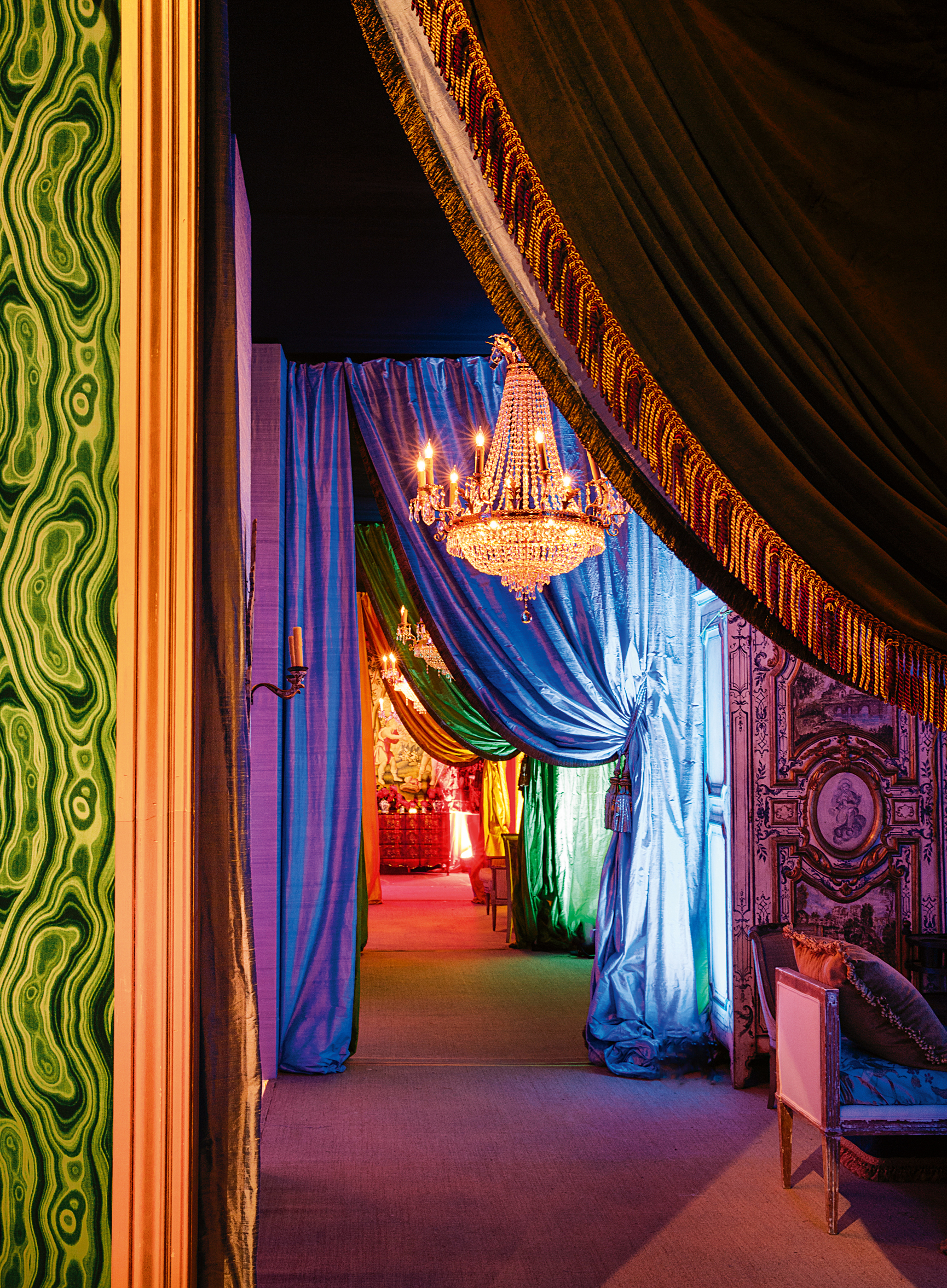 What I'm doing is in a way an amalgamation of experiences of my life - one of which was growing up in a rural part of the south where we were receiving guests very often and had to soup-to-nuts completely manufacture an experience for them because there were no supporting mechanisms in place in the part of the country where we lived. There was no movie theatre, no bar, no restaurant, no museum. So you were entirely and completely responsible for the total of their experience while they were in your care.
So we understood hospitality as more than just setting a table; we understood it as creating an experience that defines a mood. That was the way I was brought up but then I worked in protocol at the State Department, set design in LA and also a host at an Indian restaurant.
I think that what I do is an amalgamation of those things. I'm dealing with protocol; I'm designing sets for action to take place within. I'm definitely in the service business, bussing empty glasses sometimes all in the service of this ideal of hospitality.
What were the early misshaps or outright disasters that stick in your mind? I think the worst things I would never say out loud! But there was one experience I'll never forget. We were getting ready for a wedding once and the big 18-wheeler full of every single thing for the wedding – the tent, the fabrics, the furniture and even the wedding dress - was stolen! They just pulled into the warehouse, jumped into the truck and took off.
This was about four days before the wedding. We were in such a panic I can't even tell you. I was calling Vera Wang on her cell phone in the middle of the night to figure out how we could make a new dress. We just said to ourselves we are not going to sleep for the next four days, we are going to make this happen. We didn't tell the bride because we didn't want to ruin things for her.
Then, luckily, the next day they found the truck and it wasn't even unlocked. They had stolen it for the tyres - they didn't even open up the truck to see what was in it. Not that a bunch of disassembled chandeliers and flame proof tent material would have been of any use on the black market. They wanted the tyres.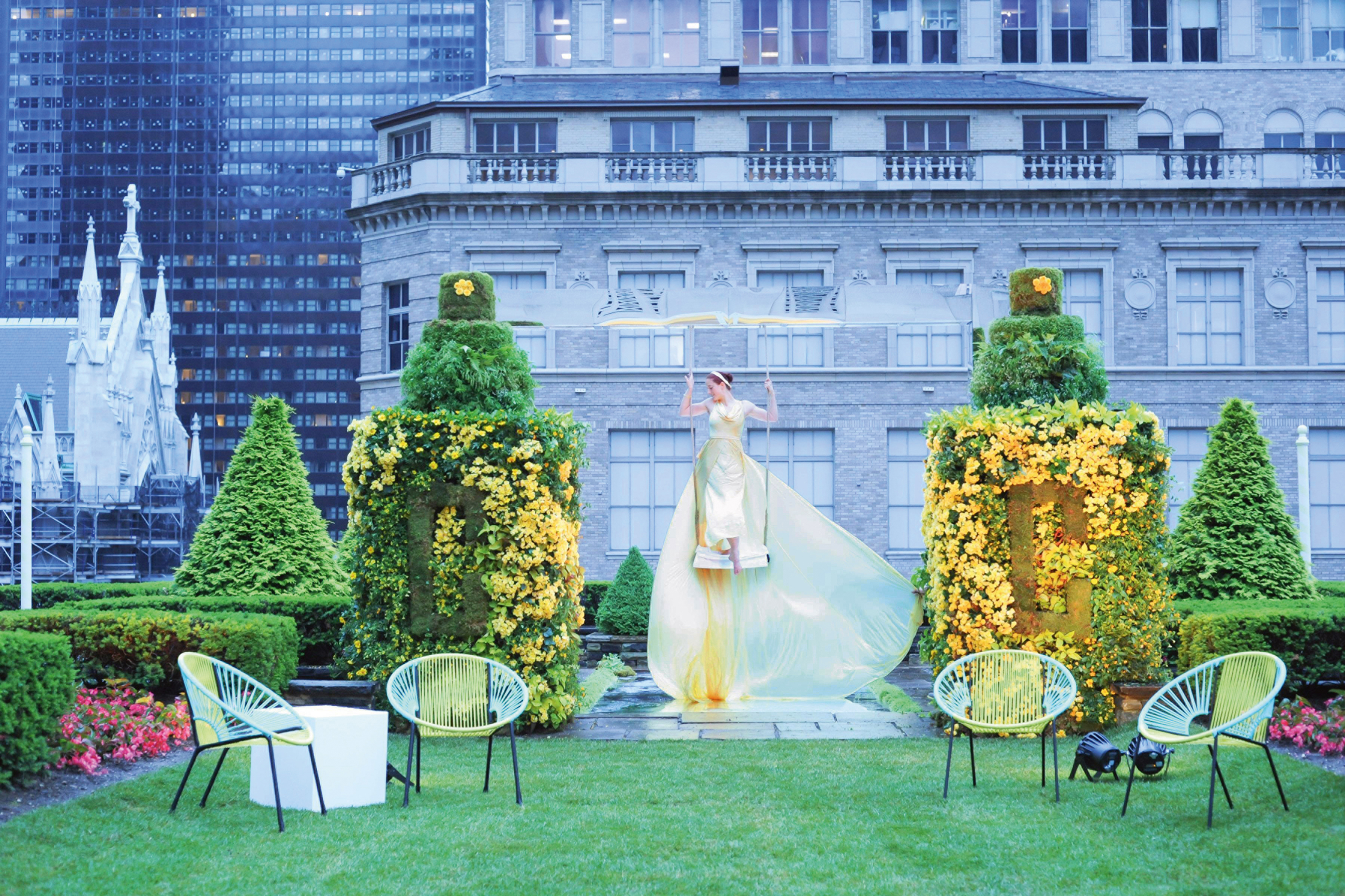 What's the one thing readers can do at home to get their party off on the right foot? I think how you make people feel when they walk in is so important. As a host, if you can't greet people yourself, you want to figure out a way for them to be greeted that will set the tone and immediately disarm them. People come into parties with their guards up. First of all you come into a party with the baggage of wherever you're coming from. You might be coming from work, you might be coming from an argument with your spouse because one of you was ready to leave and the other wasn't. You may have spent the last hour putting your kids to bed. So that first moment you really have an opportunity to set the mood and the tone. I'm always thinking about that.
I'm a big believer in drinking. I think when people drink they feel more attractive. I think when they feel more attractive they make other people feel more attractive because they tend to flirt and when people flirt things tend to happen. Nobody ever forgets a great party if you wake up the next morning with somebody you didn't plan to wake up with.
So get them a drink the second they walk in. Get them something to eat. Give them a smile, and get them to smile, and then you're halfway there. Give people some salty food whether it's in the hors d'oeuvres because salty food makes people thirsty and thirst people drink more. And never ever, ever, ever, ever, run out of ice.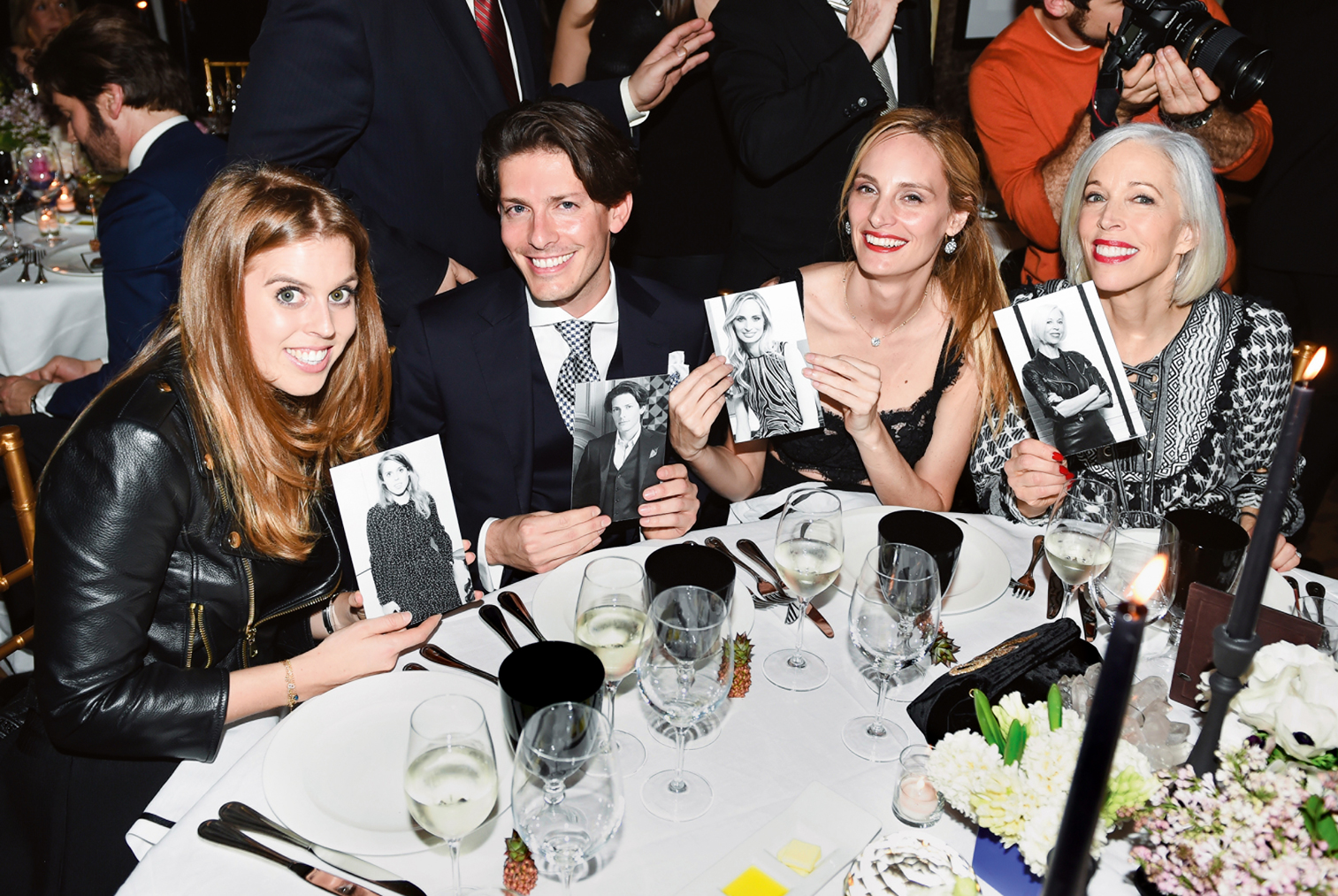 When you look back over the many events you've created, what do you think is your best memory? I think one of my best memories was a party for Pirelli at which Andrea Bocelli sang. After he sang, Heather Headley came on and Bocelli started dancing backstage with his wife. It was so cute.
Then i looked over to the other wing of backstage and saw that my mom and dad had started slow dancing backstage too. It was so very beautiful to see this happen in the middle of all these hanging trusses and hundreds of stage lights. All the international press and every celebrity you could imagine were out front while in these quiet wings backstage, while this incredible woman was singing, these four people who were in love with each other were having a private, romantic unforgettable moment.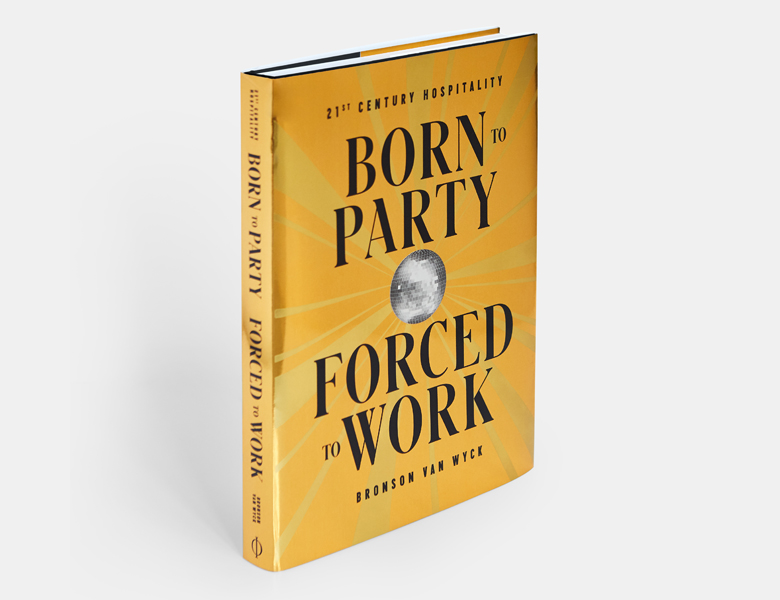 For further insight into how to create some unforgettable moments of your own, order a copy of Born to Party, Forced to Work here.
In this book the internationally acclaimed event producer shares his ideas and inspiration for ultimate and intimate celebrations, distilling the essential pillars of the art of celebration into one volume, with examples drawn from his many successes - and, admittedly, a few entertaining failures. Lusciously illustrated with images from van Wyck's most spectacular events, this is the perfect primer on throwing parties that are as much fun to give as they are to attend.