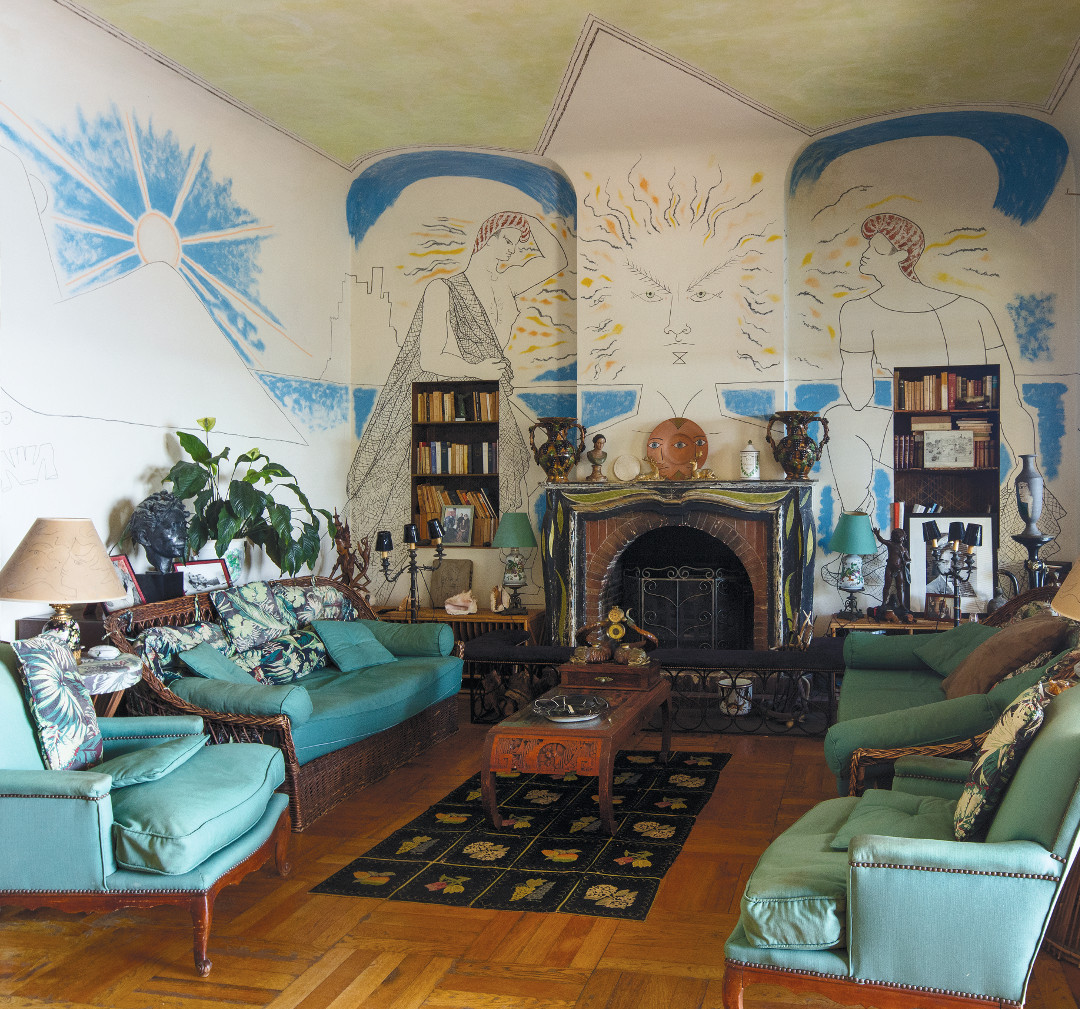 How Jean Cocteau worked from home
The French artist mixed business with pleasure when he painted the walls of this Mediterranean villa
It's both with fascination, and some degree of envy that we approach the breathtaking homes in Life Meets Art.
This new book gives readers incredible access to some of the most fascinating domestic settings belonging to some of the most creative people in the world. The houses of talented people in the spheres of art, design, fashion, literature, music, and film, all feature in its pages, from Grace Coddington to Samuel Taylor Coleridge; Alexander McQueen to Charles Dickens; Albrecht Dürer to Charles and Ray Eames.
Many of the places featured were the subject's principal dwellings. However, Jean Cocteau's inclusion in the book is an exception, and also exceptional.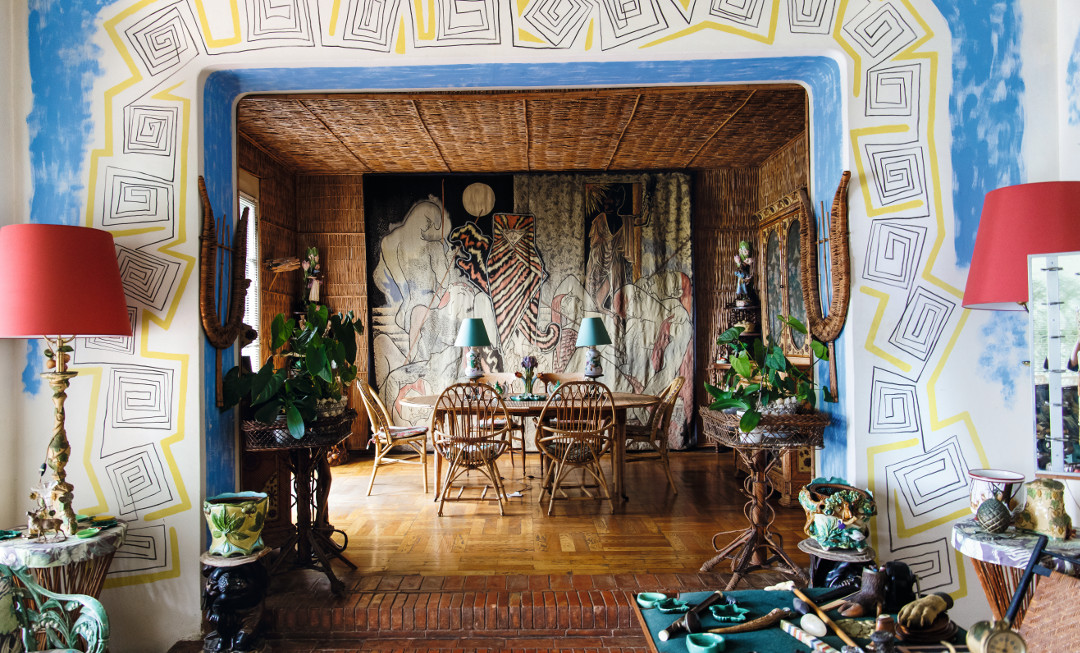 "Perched on a cliff above the bay of Villefranche, just outside Nice, Villa Santo Sospir is the perfect embodiment of the writer/poet/playwright/painter/muralist's staggering array of talents and his fluid ability to flaunt norms," explains our new book. "The red-tiled Mediterranean villa belonged to Parisian socialite and arts patron Françine Weisweiller, who in 1950 invited Jean Cocteau and his adopted son to stay for a week's vacation. Soon the home, which became a regular part of their lives (their other refuge was Cocteau's remarkably eclectic home in Milly-la-Forêt, outside Paris), became known as la villa tatouée, or the tattooed house, due to Cocteau's astonishing creative work inside.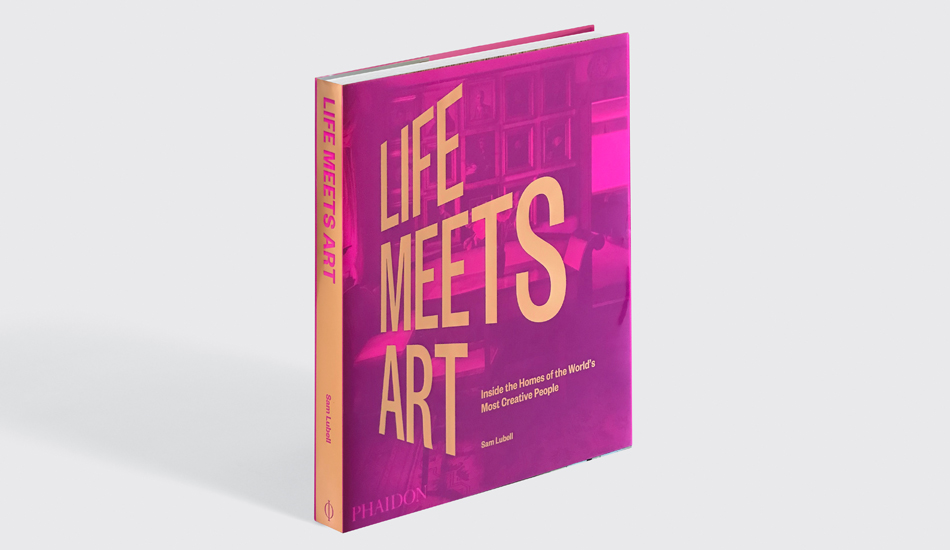 The site's crystal blue waters and rocky outcroppings reminded Cocteau of the Aegean, and he (with Weisweiller's permission) began his elegant graffiti by illustrating Apollo on a wall over the fireplace, sketching first with charcoal, then enhancing with pigmented tempera. Soon the home's walls and ceilings were adorned with playful, often erotic depictions of Dionysus, Narcissus, Echo, Diana, Actaeon, and others. He sketched local fishermen, sea life, and foods, and later began painting on lampshades, bookshelves, and tables. He even designed wall hangings to drape over uncovered surfaces."
While the home served as getaway, Cocteau nevertheless understood the importance of the work he produced here. "'Tattooed' just a few years after World War II, the house became a literal and symbolic haven. 'We have tried to vanquish the spirit of destruction that has dominated our era,' Cocteau said. 'We have decorated surfaces that men dream of destroying."
To see further pictures of this place and many others, order a copy of Life Meets Art here.