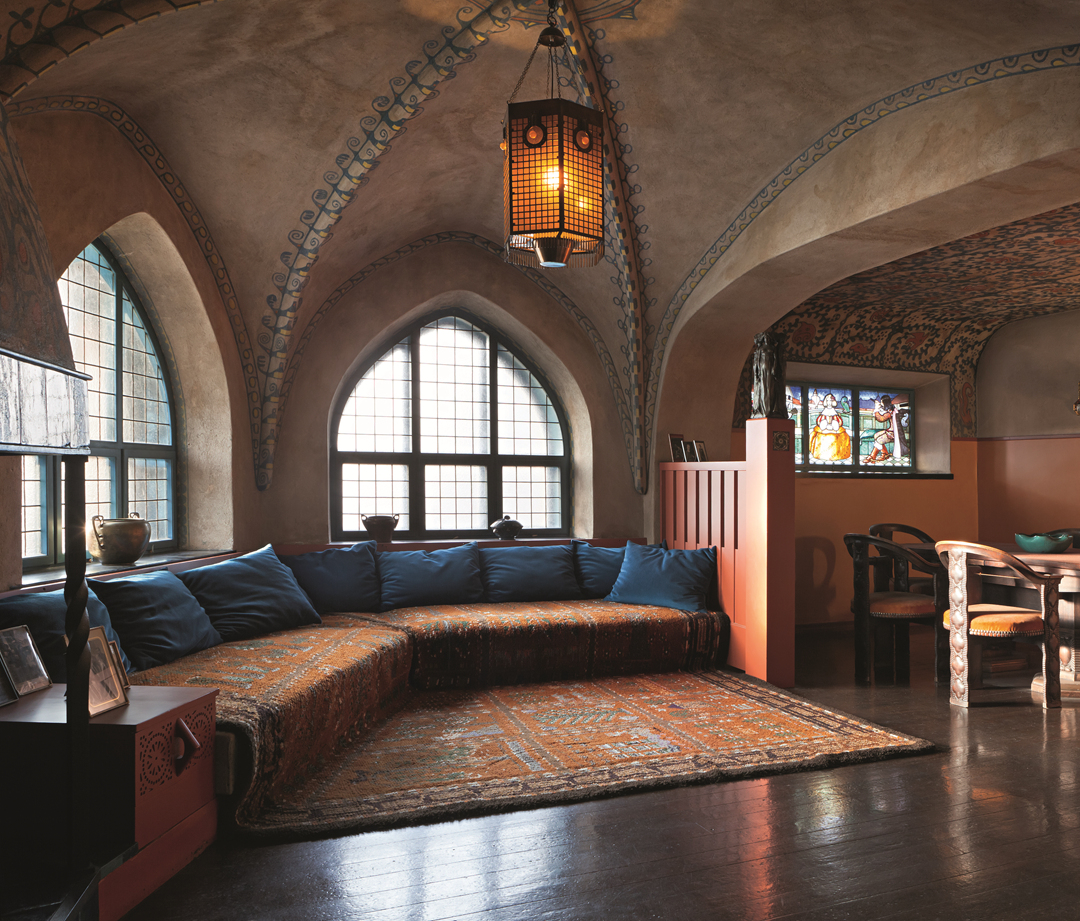 How Eliel Saarinen worked from home
The Finnish architect was born on this day, 20 August. His studio home, on the shores of Lake Vitträsk, is a masterpiece of early 20th century architecture
Many of us barely had the chance to grab a desk tidy and a stapler before embarking on an extended period of home working. Now, ensconced in our own bit of homely office space, it's hard not to look on the interiors on display in Life Meets Art with some degree of envy. This new book gives readers incredible access to some of the most fascinating domestic settings in the world. The living spaces of hundreds of the most talented people in the spheres of art, design, fashion, literature, music, and film, feature in this new publication, from Elvis to Da Vinci, Herman Melville to Moby.
Among the most beautiful, practical, and well thought-out life-work set ups is Hvitträsk in Luoma, Finland; the studio home for the pioneering early 20th century architecture firm Gesellius, Lindgren, & Saarinen. Of the three partners, the best known today is Eliel Saarinen (born on this day, 20 August, in 1873), an Art Nouveau pioneer, whose son, the great Finnish-American modernist architect Eero Saarinen, was actually born at Hvitträsk.
Here's how we describe these ideal live/work space in our new book. "Finnish architecture firm Gesellius, Lindgren, & Saarinen, founded in 1896, helped pioneer architecture's transition into the modern era. Designing innovative structures melding old and new like the National Museum of Finland, the Helsinki Railway Station, and the Finnish pavilion at the 1900 Paris world's fair, its partners Herman Gesellius, Armas Lindgren, and (particularly) Eliel Saarinen each had a profound impact on the country's development. In 1901 the firm began work on Hvitträsk, a home and studio on the shores of Lake Vitträsk, about thirty minutes west of Helsinki.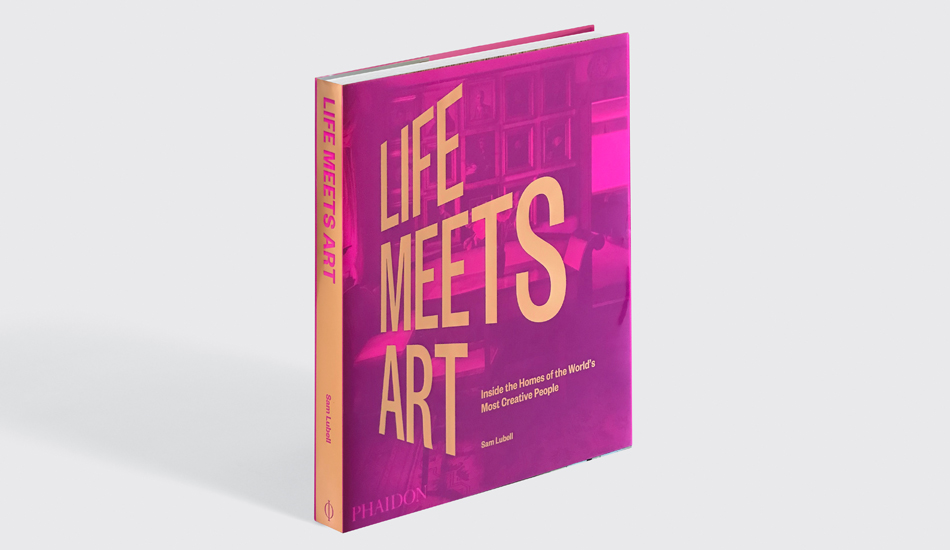 "Completed in 1903, the residence, divided into private living quarters, is a splendid example of the National Romantic style, a Nordic movement that simultaneously looked to medieval and prehistoric precedents while using technology and new ideas to fill spaces with light, space, and a sense of equality.
"Comprising a main structure with two wings, Hvitträsk was built of logs and stone, like an ancient fort, with a pitched shingle roof evoking a Nordic cottage. The south wing, which contained Saarinen's living spaces (and now houses the museum) is dominated by a high, wide living room, opening onto a vaulted dining room, tattooed with Nordic-themed frescoes. Timber beams, wide fireplaces, and colorful decoration evoke old European country manors and castles. Saarinen designed much of the furniture, while local artists and craftspeople created textiles, metalwork, tiles, and more."
For more beautiful homes once belonging to important, creative people, order a copy of Life Meets Art here.