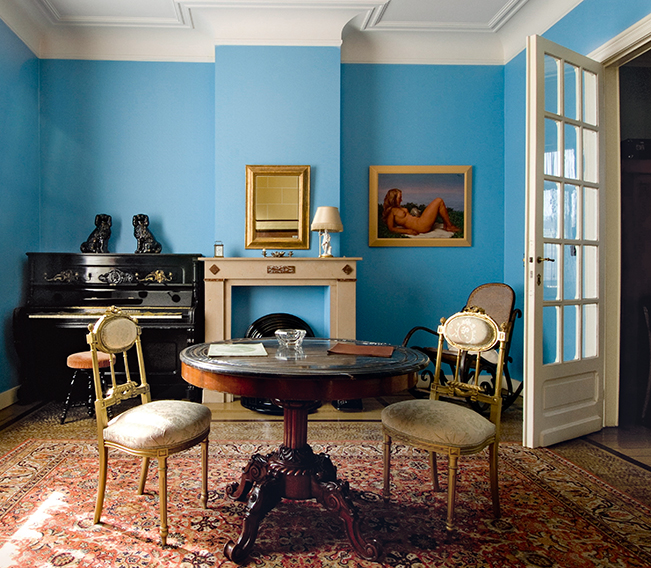 How René Magritte worked from home
A simple Belgian apartment was all the great surrealist needed to create some of his best-known works, as our new book explains
What does your home office say about you? Many of us weren't quite ready for the long spate of home working we're currently undergoing, due to Covid-19. Perhaps we've been able to arrange a few books or ornaments to create a decent backdrop for Zoom meetings, but it's highly unlikely our own ad-hoc workspaces are anywhere near as breathtaking as those on display in Life Meets Art, which we flick through every now and again for inspiration, (with some degree of envy).
This new book gives readers incredible access to some of the most fascinating domestic settings belonging to some of the most creative people in the world. The houses of talented people in the spheres of art, design, fashion, literature, music, and film, all feature in its pages, from Peter Paul Rubens to Pierre Cardin; Diane von Furstenberg to Isamu Noguchi, Jimmy Page to Handel.
Many of the places featured are as ornate and storied as the lives they once contained. Others are remarkably quotidian, such as the home of one brilliant, European surrealist, who turned everyday objects, such as apples, pipes and bowler hats into fascinating, revolutionary paintings.
"One of the exemplars of Surrealism, and arguably Belgium's most famous artist, René Magritte worked by the mantra 'we always want to see what is hidden by what we see,'" explains the text in our new book.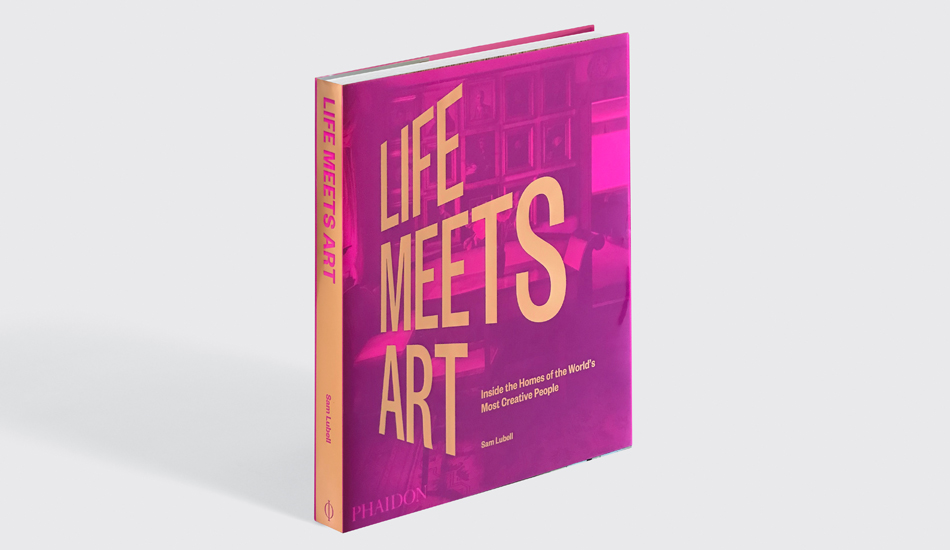 "Magritte spent the majority of his life in the Belgian capital Brussels, where he and his wife, Georgette, bounced around seven different addresses. Their longest stretch, from 1930 to 1954, was spent inside a one-bedroom apartment at 135, rue Esseghem in Jette, on the northwest outskirts of the city. The modest, sparsely furnished dwelling was where Magritte created about half of his oeuvre, usually laboring in his dining room."
And, the apartment didn't just double as a studio, it also hosted salons, with its dining room serving as the setting for regular Sunday meetings of the Brussels Surrealist Group, as our book reveals.
"The home's "cramped spaces provided endless inspiration" according to Life Meets Art. "Cloudy skies in paintings like The Telescope and The Human Condition were inspired by the view from the family's powder blue living room." Meanwhile, "more artistic influences came from that room's simple white fire-place (Time Transfixed) and the birds that gathered in its garden (The Sky Bird and The Return)."
For more on this seminal workplace and so many others like it, get a copy of Life Meets Art here.