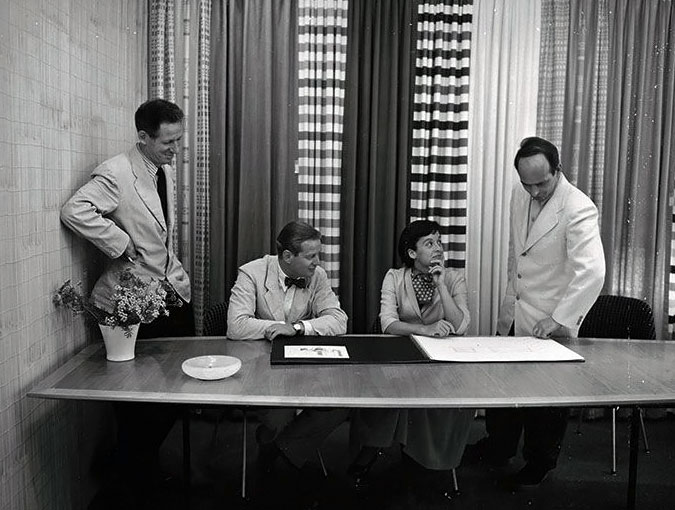 College, work and play - the lifelong friendship between Harry Bertoia and Florence Knoll
The Knoll doyenne's death at 101 prompts a look at her life - including her student days with Harry Bertoia
Florence Bassett Knoll – who died last Friday, aged 101 - was a talented architect and designer. However, Florence, wife of the Knoll furniture company founder Harry Knoll, might be better remembered for the way in which she worked with other mid-century greats.
Born Florence Schust, she studied at Columbia University in New York, attended the Architectural Association in London, and went to the Illinois Institute of Technology in Chicago, where she worked with Mies van der Rohe. However, some of her most enduring relationships were formed earlier, at the lesser-known Cranbrook Academy of Arts in Michigan, where Florence studied between 1932-34. It was there that she met Charles Eames, Eero Saarinen, and another of Knoll's best known designers, Harry Bertoia.
To begin with, Florence's relationship with Eero, and his father Eliel Saarinen, was strong; both Florence's parents had died by the time she arrived at Cranbrook and she was welcomed "into the Saarinen family," explains Beverly H. Twitchell, the author of our new Bertoia book, Bertioa: The Metal Worker, "going with them on family vacations to Finland, and Eero became like a brother to her."
Nevertheless, as her career progressed, Florence found her other old school friendships useful too. In 1941 she joined Hans Knoll's furniture company on the East Coast, and established its Planning Unit in interior architecture. In 1946 they married.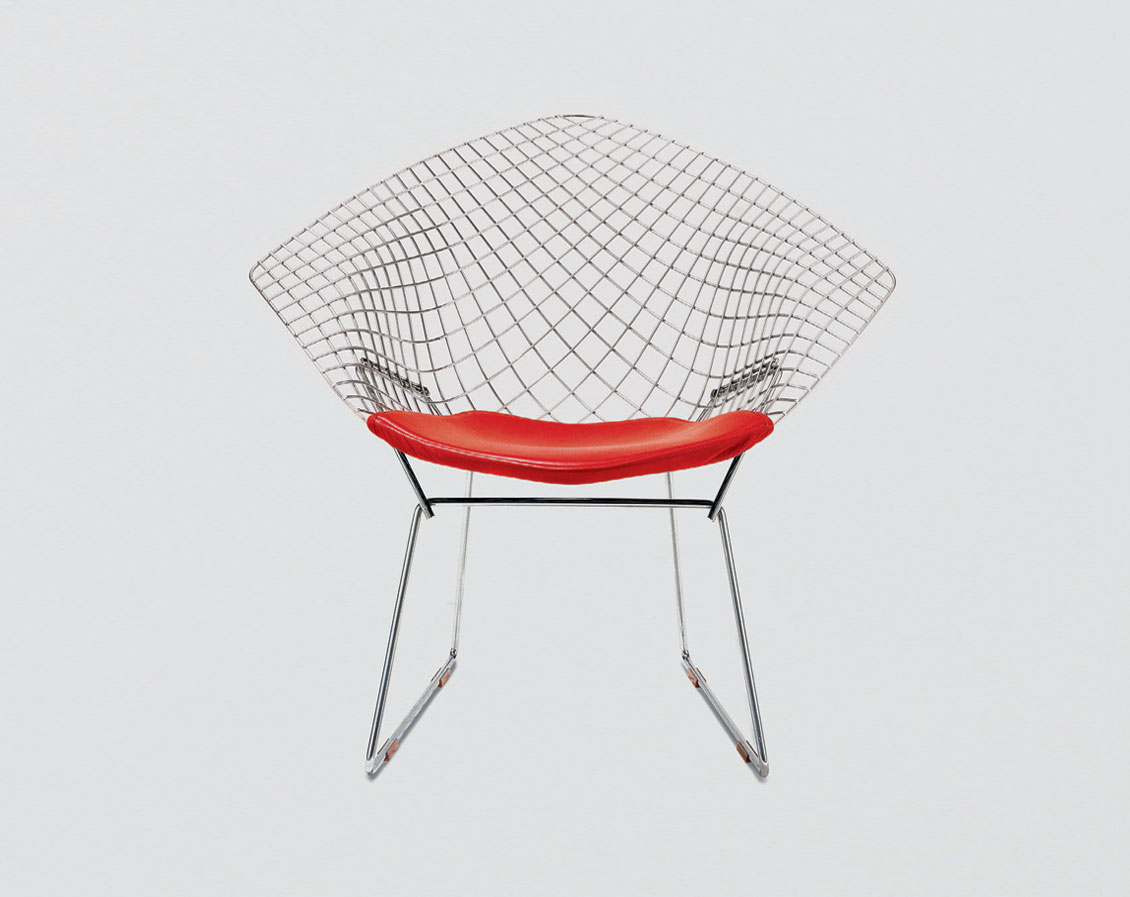 Knoll drew on Bauhaus principles of great design and technological innovation, paying designers a royalty for their work – an unusual reward structure at that time, which helped the company attract some of the best talent. Scouting for that talent was a crucial part of the business, and Florence was a great scout. In 1950, she reached out to her friend Harry Bertoia – then based in California – with a generous offer to work for the firm.
"Bertoia came home from work to find a letter from Florence Schust Knoll inviting him to come work for Knoll Furniture," writes Twitchell. "She and her husband, Hans, offered him $20,000 for two years of work for them in Pennsylvania. Bertoia was a person who deliberated about things and did not jump at chances. The Bertoias discussed it. He dithered and hesitated. A second letter repeated the open-ended offer.
"They had reached no decision when, according to Harry Bertoia's wife Brigitta, a telegram arrived insistently seeking a reply. He and she told the story of this event slightly differently, but both agreed that, believing her husband had considered and delayed long enough, she replied and accepted the offer for her husband. He came home one day to find a letter from "Shu" Knoll expressing delight that they were coming. Bertoia must have been more than surprised at the news, and soon, packing done, they were off to Pennsylvania."
Similar surprises lay in store on Harry's first day. "When Bertoia arrived at the small plant in Pennsburg, he found that Knoll had made an unfurnished shed available for him to work in at the factory," Twitchell goes on. "Describing it later, the situation seemed more amusing than it had initially: "There was not a single pair of pliers, a hammer, a grinding wheel, nothing." Knoll, as a manufacturer of wooden chairs, had no metalworking equipment.
In retrospect, Bertoia realized that 'the scarcity of equipment' was a factor that had encouraged him to work with wire; another was "the fact that wire, if properly used, obtains a great deal of structural strength with an economical amount of bulk."
In this way, back in 1952, Harry created his Diamond Chair for Knoll, a simple, flowing, wire-frame chair that remains, thanks to Bertoia's ingenuity, and Florence's faith and insight, consistently popular.
For more on Harry Bertoia's life, artworks and designs order a copy of Bertoia: The Metal Worker, here; for more on great chairs, get Chair: 500 Designs that Matter.