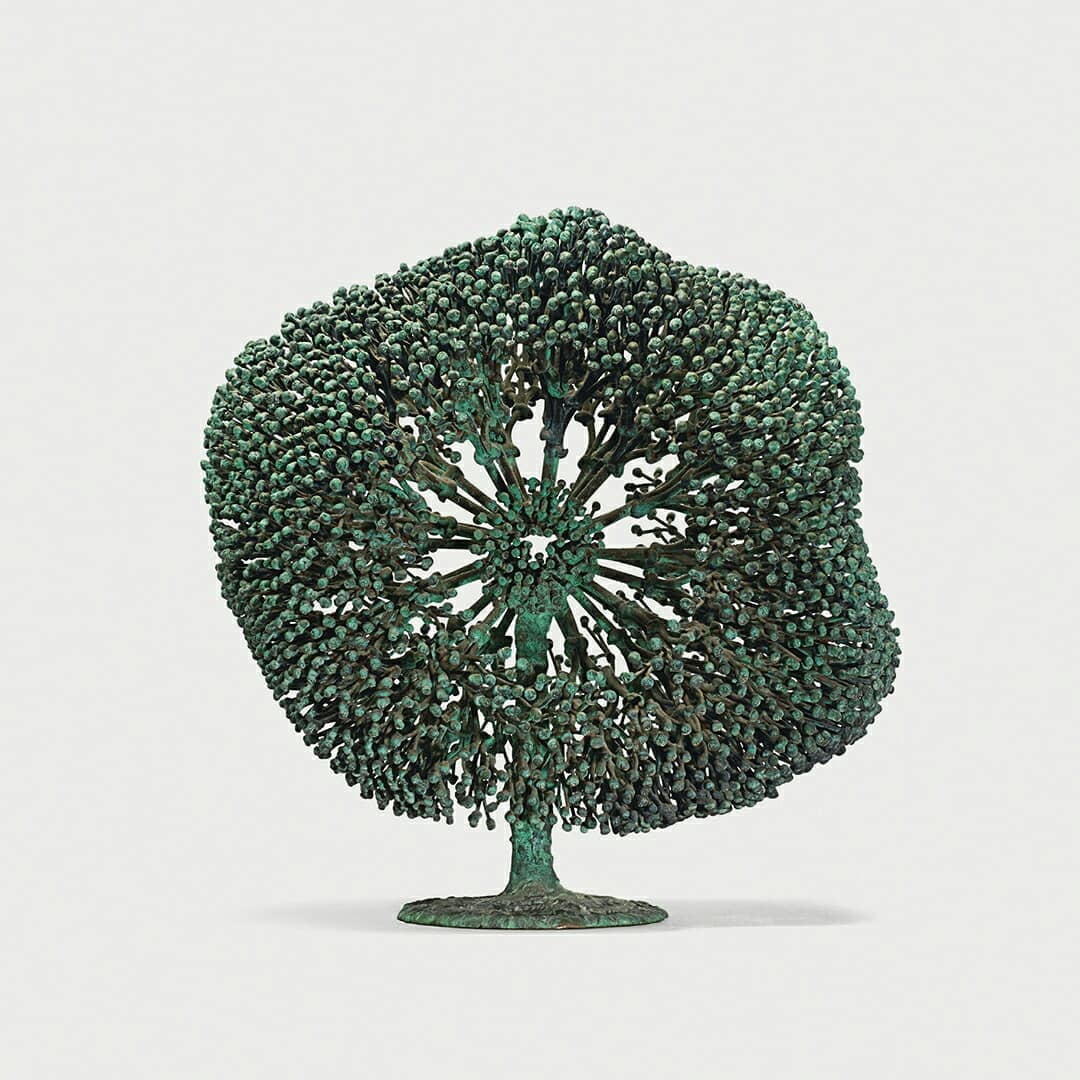 The life that shaped Harry Bertoia's art
He's best known for his Diamond Chair but nature and necessity fed into the artist's incredible mid-century sculptures
"Some artists adopt a style and stick to it," writes Beverly H. Twitchell in our new book Bertoia: The Metal Worker. "Others invent new forms and methods as new opportunities arrive, as did Harry Bertoia."
Today, most of us know Bertoia for his Diamond chair, which he designed back in 1952. And yet this was just one piece in a varied life that meshed art and craft with the everyday.
As a child growing up in northern Italy he made little houses and playgrounds, "constructions that were possible with what little was available," he once recalled.
He also admired the metalwork skills of the gypsies, when they came to town, and would watch them "beating tools, pots, and pans into shape and polishing them," writes Twitchell.
Like many of the leading lights of modernism, he was born in Europe during the early years of the 20th century and emigrated to the United States; Bertoia arrived in Detroit as a 15-year-old émigré in 1930.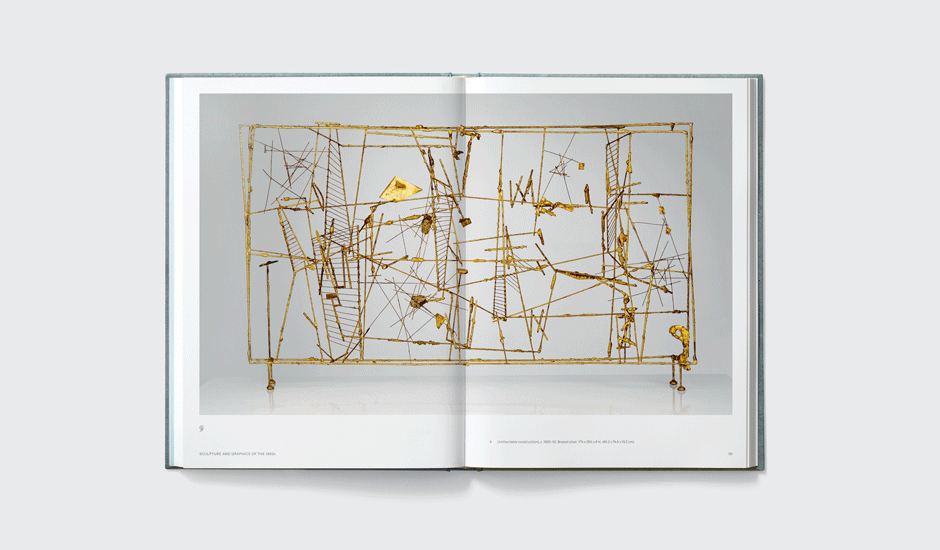 As with the Bauhaus's Walter Gropius, Bertoia had tremendous idealism and believed in "the promise that good design can improve life."
Yet, he was not a dry theorist. "He had an unquenchable desire to work, a drive to evolve his art as far as possible, but he also relished laughter, good conversation, and the occasional glass of vino," writes Twitchell. "He was full of new ideas, warmth, and wisdom as well as humour."
His use of wire, for example, came about partly because, when he arrived at Knoll to work in the early 1950s, there wasn't much else in the way of metalwork.
"Describing it later, the situation seemed more amusing than it had initially: 'There was not a single pair of pliers, a hammer, a grinding wheel, nothing,'" writes Twitchell.
Knoll, as a manufacturer of wooden chairs, had no metalworking equipment. In retrospect, Bertoia realized that the scarcity of equipment was a factor that encouraged him to work with wire. Another factor was 'the fact that wire, if properly used, obtains a great deal of structural strength with an economical amount of bulk'." This, in turn, fed into his wire sculptures of the early 1950s.
Later that decade, having found financial success thanks to his work at Knoll, he managed to get back to a semi-rural life, and this, also, impacted his work. "In an August 22, 1958, letter, he explained that he had never been more productive than in recent years in Berks County, and that the neighbours and the landscape - mostly farm people and farmland -suited him well, both personally and professionally," writes Twitchell.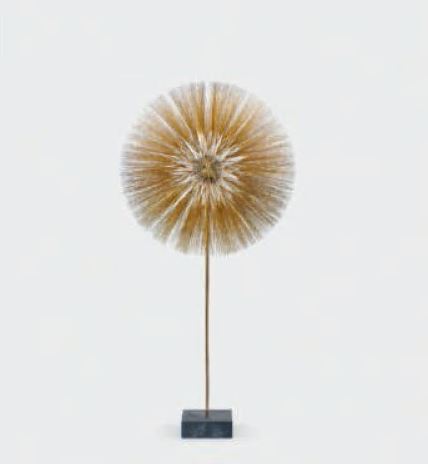 "He was close enough to New York to go to Staempfli Gallery on business, see exhibitions, and consult for Knoll, so he could stay au courant yet live and work in another, more tranquil and private world."
It was around this point that he produced many of his larger 'bush' and 'tree' like sculptures, often working in copper and bronze, metals he valued for their colour and patina. He also singled out another natural form, well suited to his wiry work: the dandelion.
"Dandelions were something Bertoia found fascinating," Twitchell writes. "His habit of challenging perception of scale by reducing large forms and enlarging small ones here produced a dandelion nearly 7 feet (2.1 m) tall."
The Eastman Kodak Company commissioned Bertoia to create seven gilded dandelions for the Kodak Pavilion at the 1964 New York World's Fair, siting the sculptures around a basin and fountain, to genuine public acclaim, writes Twitchell. "Their intricacy, golden surfaces, and readily understood imagery were immediately well received by the public."
They may never have heard of Gropius, but the public knew what they liked, and, in his art, he showed them what was possible with what was available.
For more on the man who made both great art and wonderful design, order a copy of Bertoia: The Metal Worker, here.