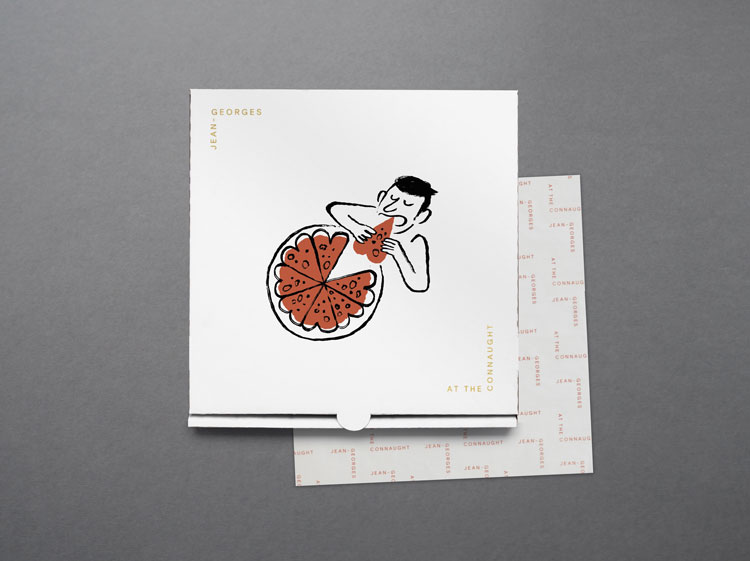 Jean Jullien brands the Connaught's new restaurant
The Phaidon author drew some beautiful goofy new pictures for the smart but informal new dining destination
Jean-Georges at the Connaught hotel in London is set to become the place to go for fine dining without fuss. The 120-year-old, five-star hotel has just opened this new restaurant by the famous French chef Jean-Georges Vongerichten, and it's the sort of place where you can happily order finger sandwiches and pizza, safe in the knowledge that the sandwich fillings will be something smart like smoked salmon with chipotle chilli, while the pizzas will be topped with black truffles.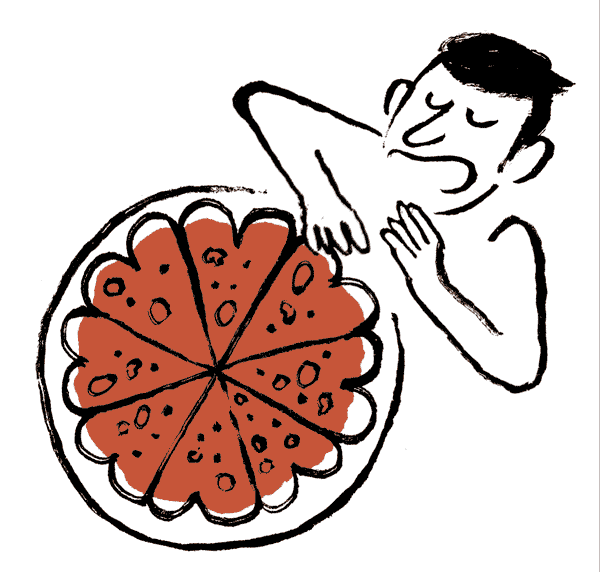 To sum up this intelligent, informal brief, the Connaught has commissioned the fellow Frenchman and illustrator Jean Jullien to sketch out a humorous brand identity. Working in conjunction with the London agency Otherway, Jullien has created a wonderful pizza box illustration, an equally charming knife and fork couple, and a man popping out of a soft-boiled egg.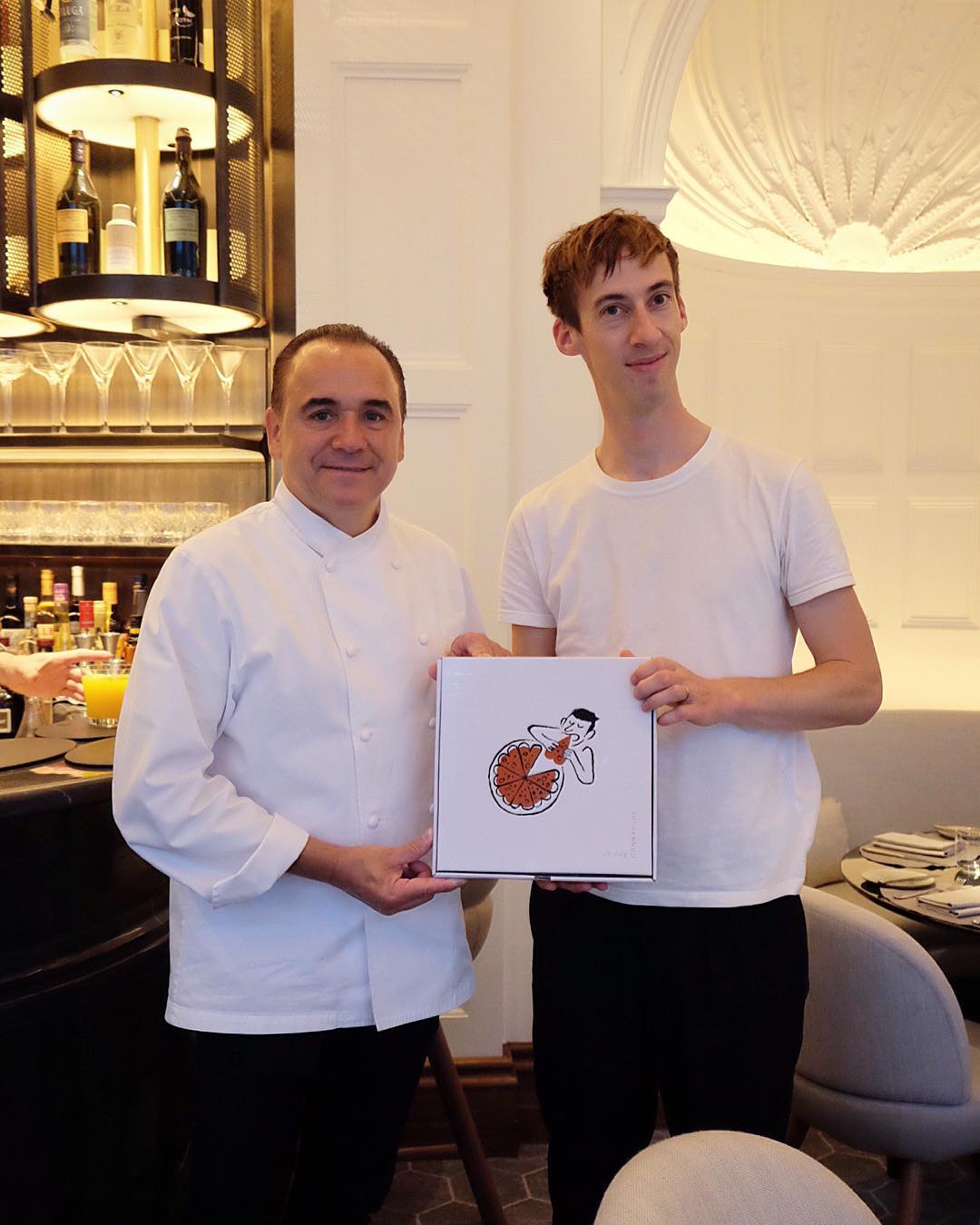 "Our aim was to create a strong but subtle identity that brought together The Connaught's distinguished heritage with a passion for the new," says Otherway's creative partner Ben Lewin, "to reflect a more informal and neighbourhood feel to the restaurant."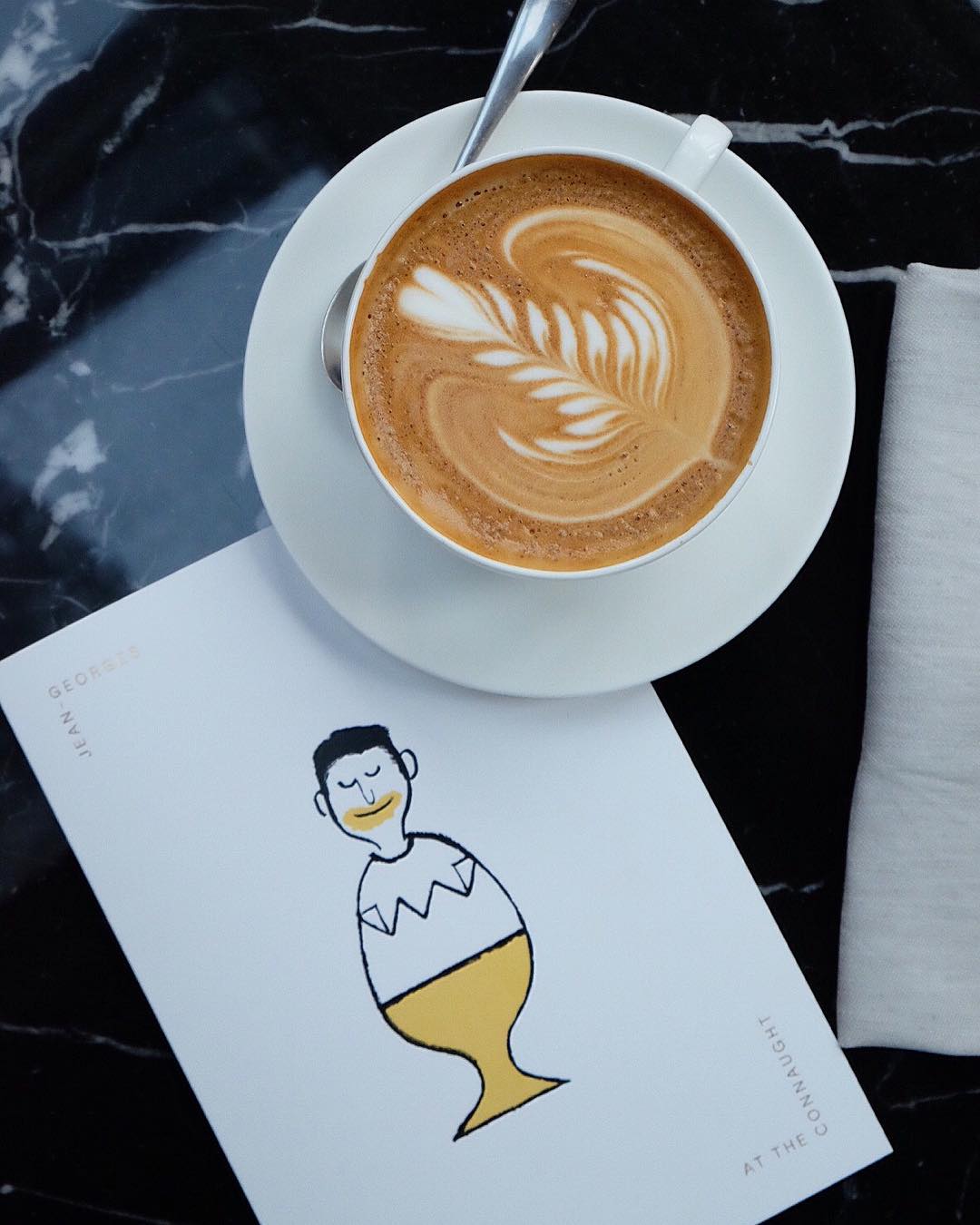 Looks like Jullien just delivered. To see more of Jean Jullien's work take a look at these books; for more on great places for pizza get Where to Eat Pizza; and for more great graphics get Graphic.