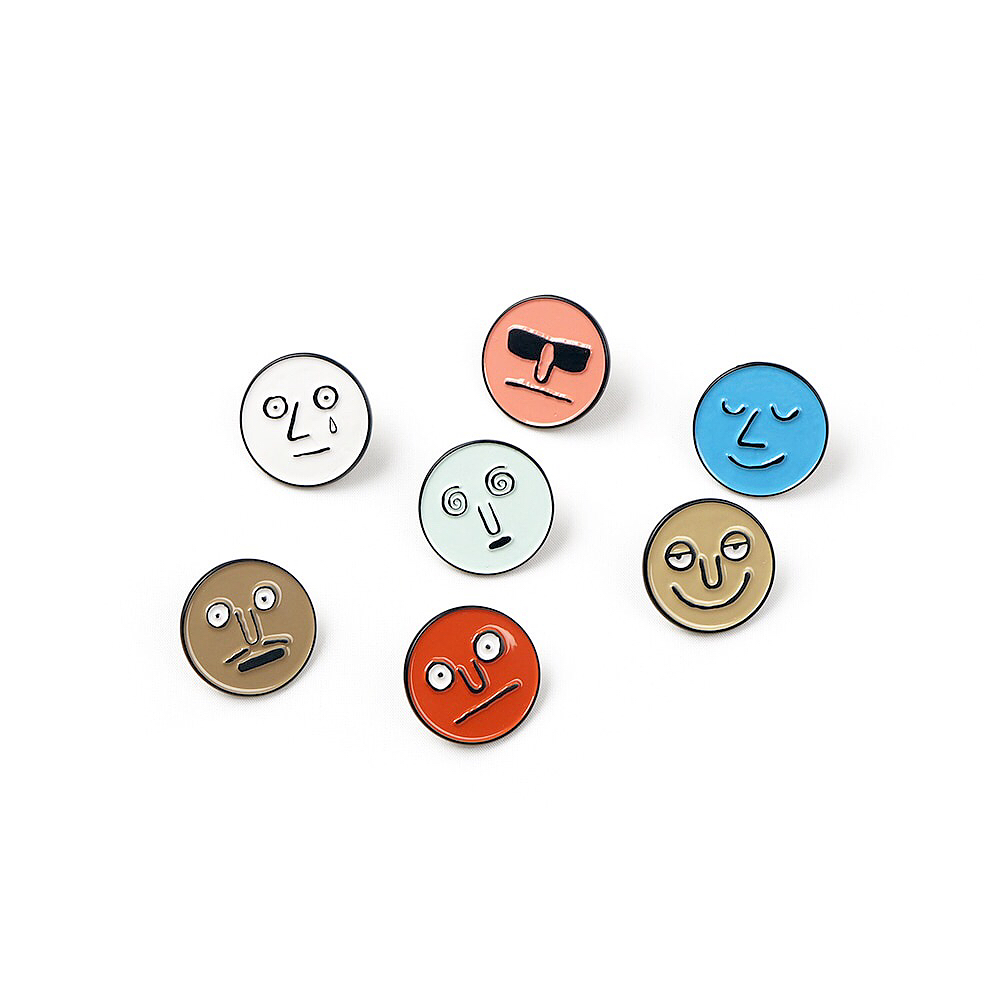 However you're feeling today Jean Jullien has a badge for you!
Express yourself courtesy of the illustrator with these brass pins that put a face to every feeling
If there's one thing that the French visual artist Jean Jullien is excellent at, it's drawing faces. He's put them on caps, skateboards, t-shirts, bowls, plates and lightbulbs. There are plenty of super-expressive faces in his children's books, Before & After, and This is Not a Book.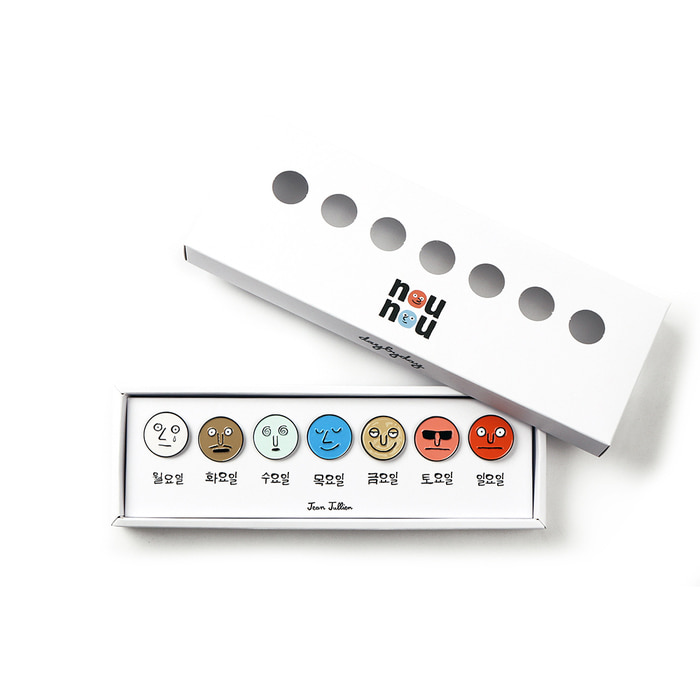 If you look carefully, you may even see recurrent faces in his work; Jullien admits to including pictures of his mother and father's faces in his work regularly.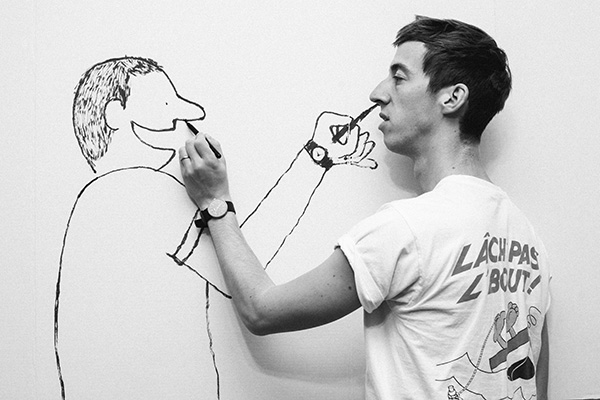 Now, a new set of badges, for his label Nounou, lets wearers express almost any mood. Jullien founded the brand last year with Jae Huh, a Korean-born designer living in London. Together they've created a great range of clothing and apparel. However, this pack of seven, round brass badges, made for Nounou's spring/summer 2018 collection, are certainly among the cutest things he's created. Find out more about them on Jullien's Instagram, and for more highly expressive examples of his work, take a look at his Phaidon books here.