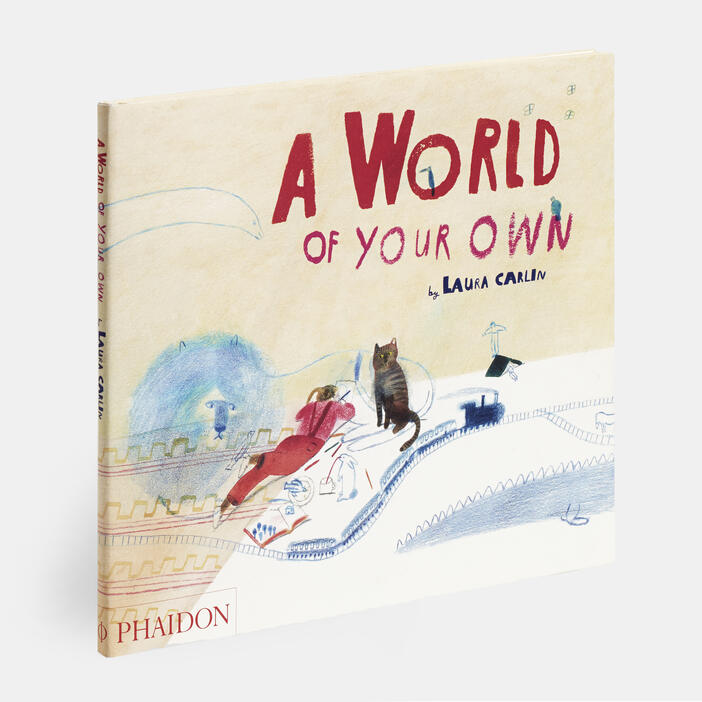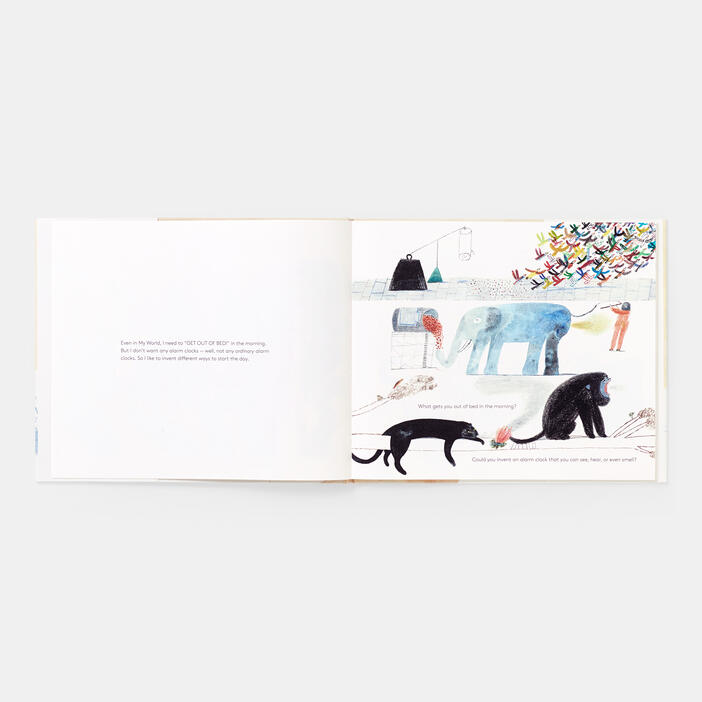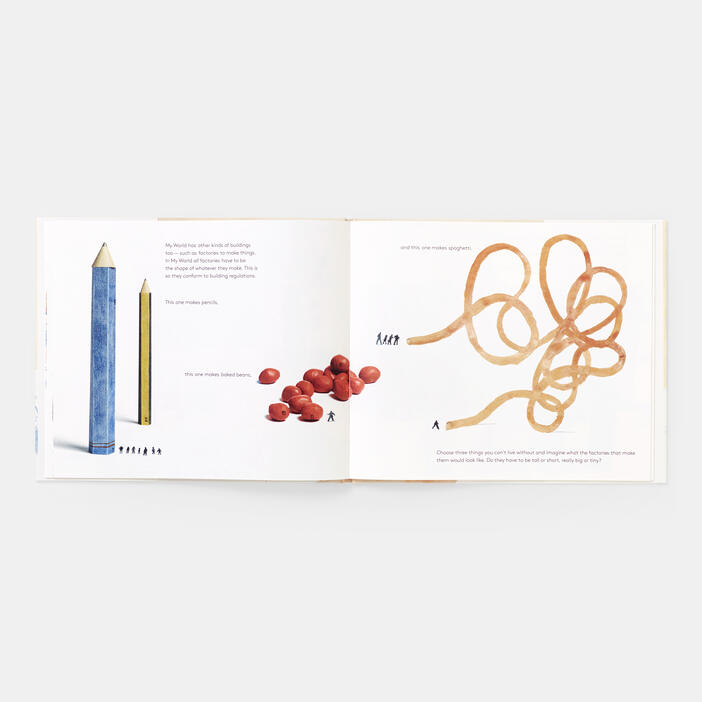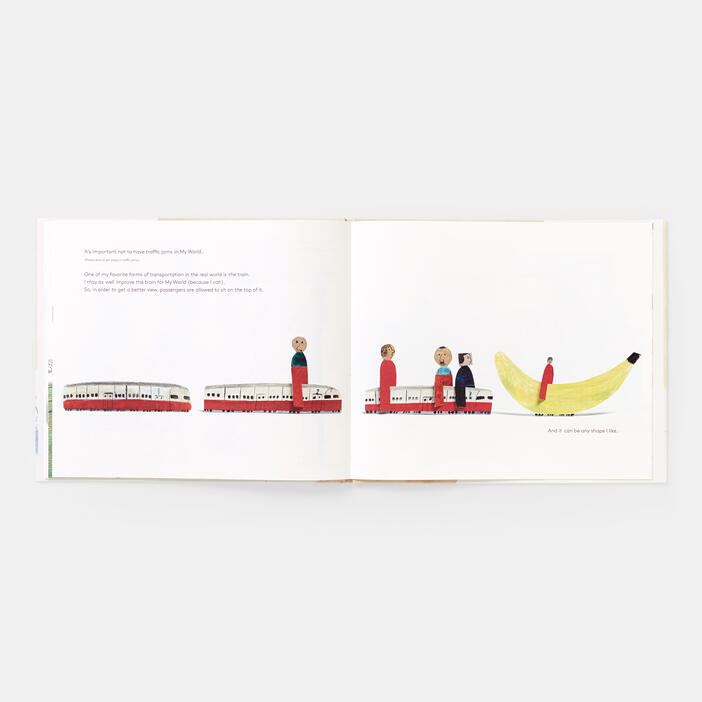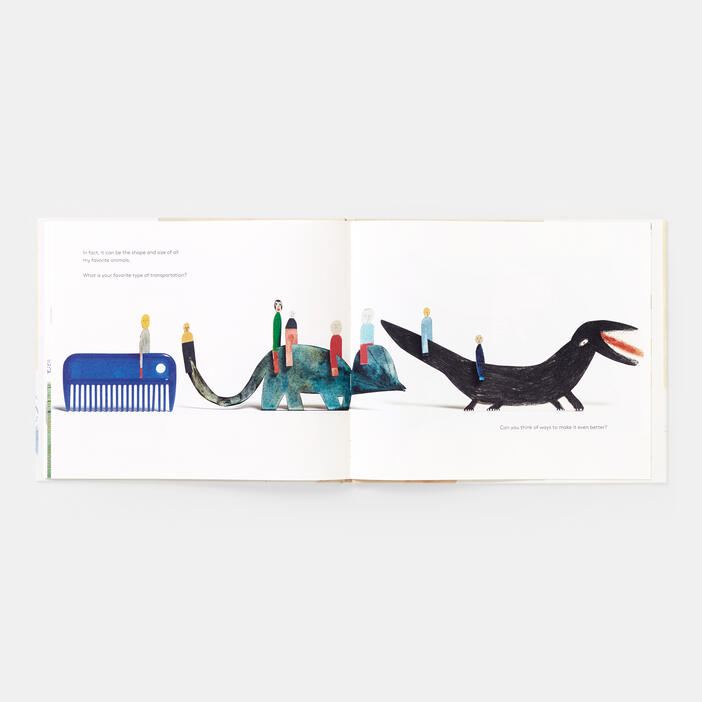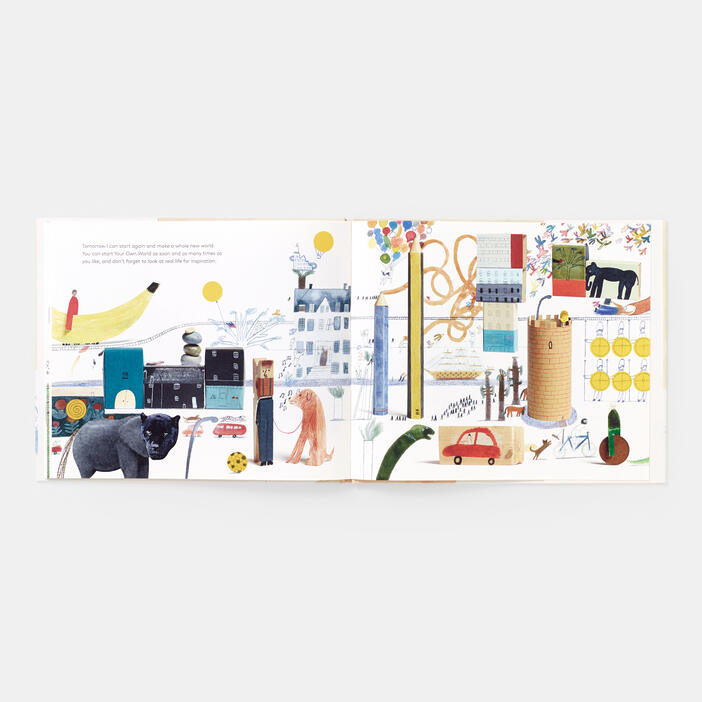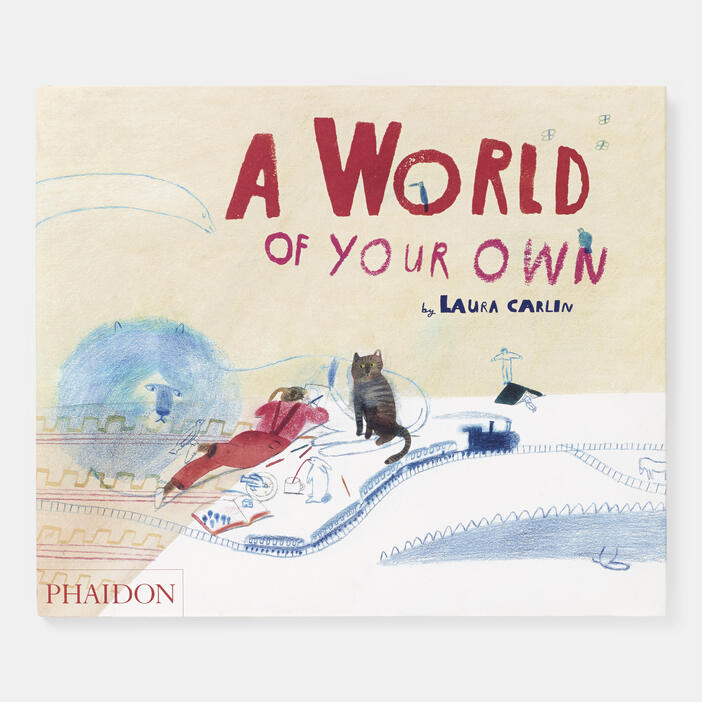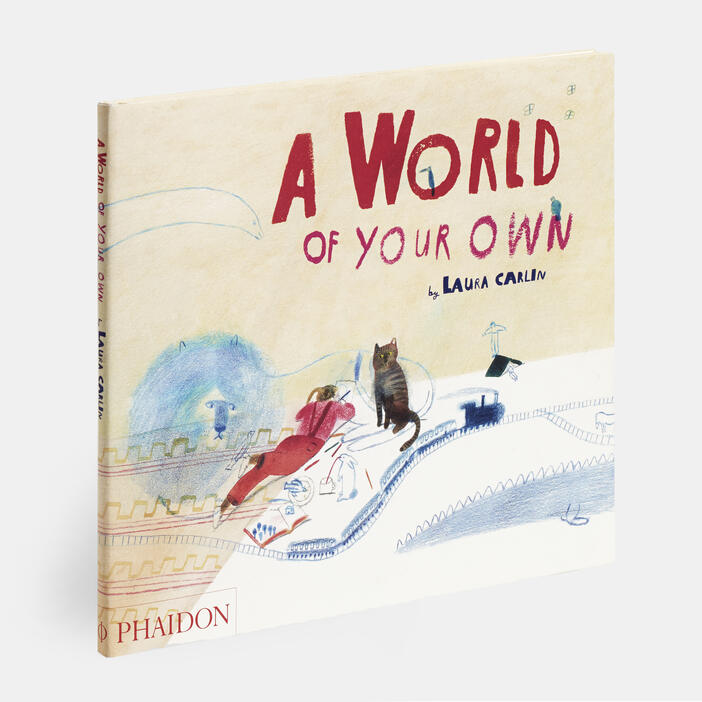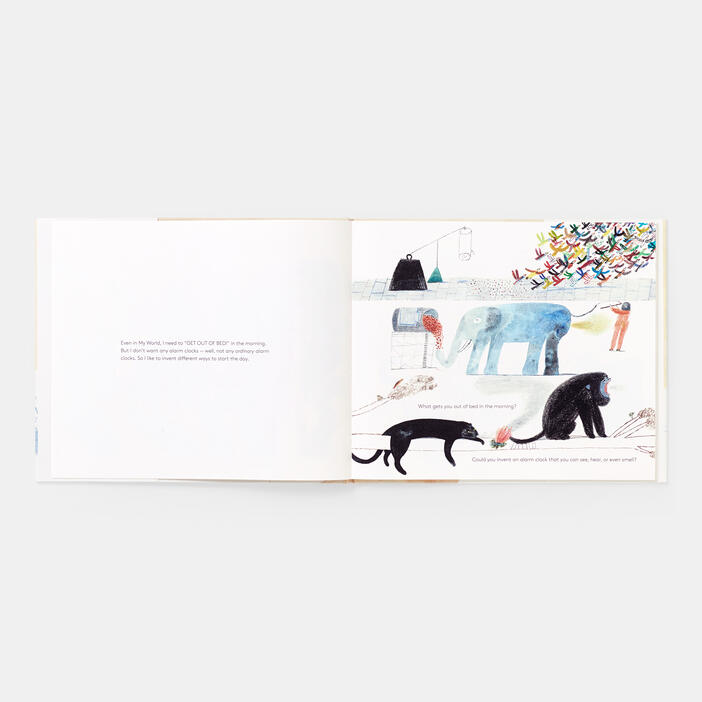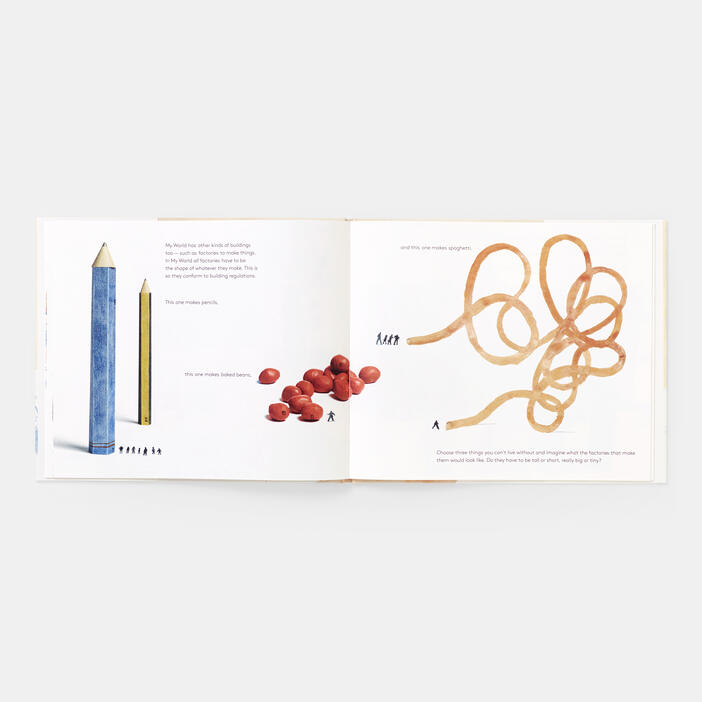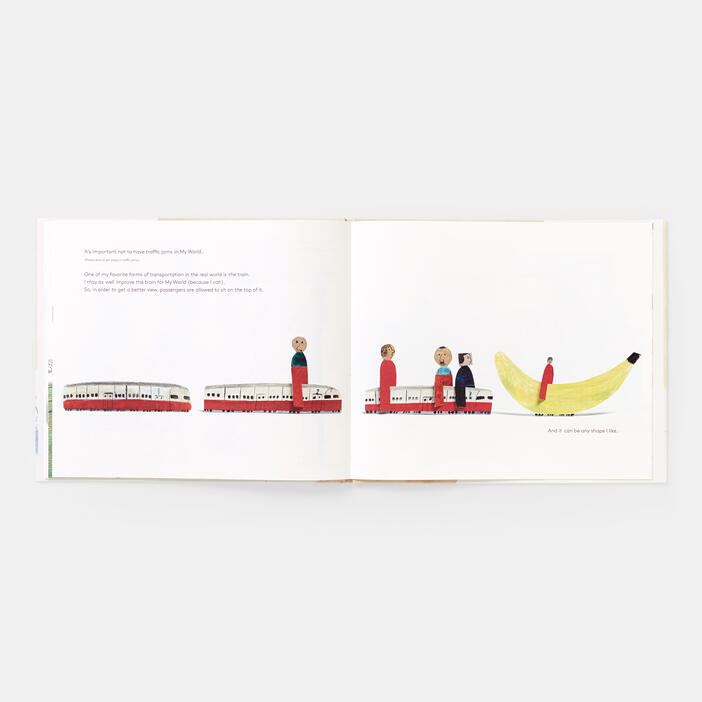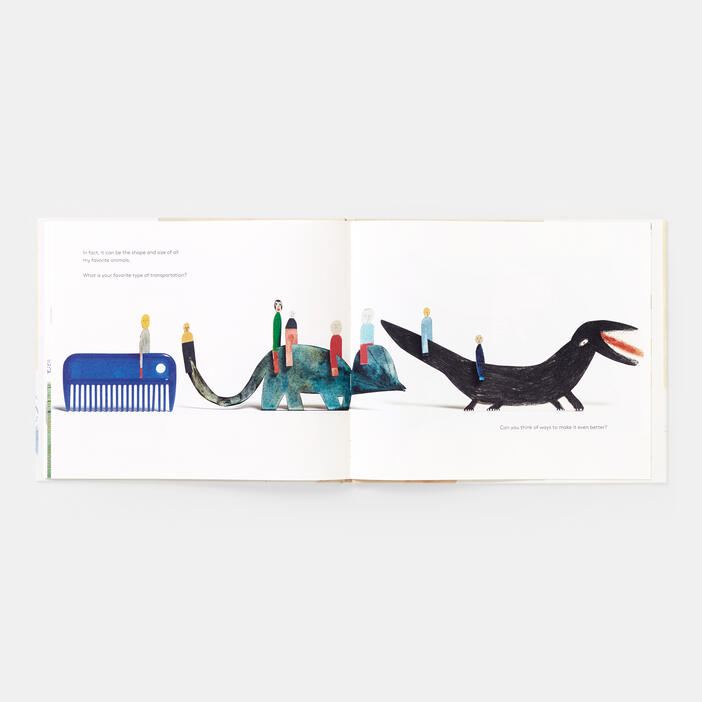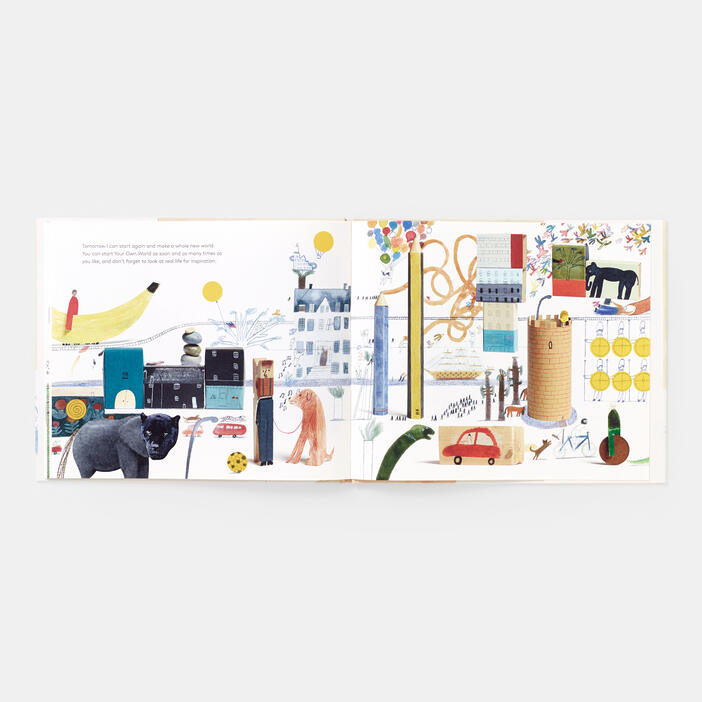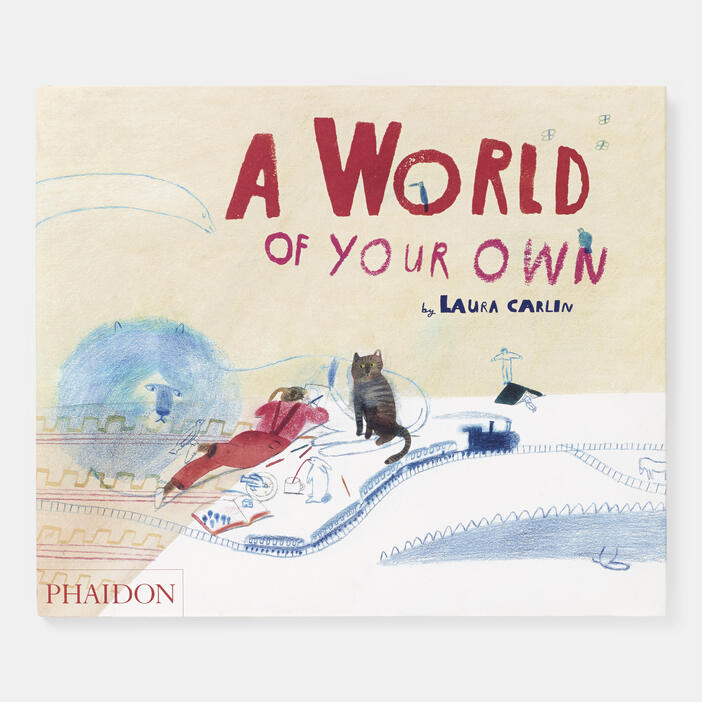 A World of Your Own
Price AUD$24.95 Price CAD$22.95 Price £12.95 Price T19.95 Price USD$19.95
If you were creating a world of your own, what would it look like? Would you build your house out of brick – or out of jelly? Would it be on the ground or in a tree? Would your shops sell envelopes and sweets – or shoes for superheroes? Would you ride a train to town, or a dinosaur?
Taking the reader on an extraordinary visual journey through her imaginative world, award-winning illustrator, Laura Carlin, inspires children to look, draw and make – first from life, and then from the imagination through sharing her own personal thought-processes and drawing techniques.
Using the narrative of a day – from getting up in the morning, to going to bed at night – Laura shows children how she records every day things and events on paper, and then improves them through her wild and witty imagination – helping children form a visual manifesto of their own world, and enthusing them to find enjoyment and entertainment in drawing and creating with the most everyday objects.
Specifications:
Format: Hardback
Size: 245 × 290 mm (9 5/8 × 11 3/8 in)
Pages: 48 pp
Illustrations: 48 illustrations
ISBN: 9780714863627
Laura Carlin studied at the Royal College of Art, and won several awards including the Quentin Blake Award two years running, and the National Magazine Award. She also received the Uniqlo Fashion Illustration Award in both 2003 and 2004, which enabled her to travel to Shanghai and Tokyo. A prolific drawer and painter, she also works on ceramics. Laura currently works in an advisory role with the development of Quentin Blake's House of Illustration. She is also a regular visiting lecturer at the University for the Creative Arts at Maidstone. As a commercial illustrator, Laura's work has featured in publications such as Vogue, The New Scientist, The Guardian, The Observer, The Sunday Telegraph and The Independent. She has also illustrated several children's books and was voted in 2009 an ADC Young Gun, one of the 50 most influential creatives under 30 years of age. She is also the winner of the prestigious 2011 V&A Illustration Award.
"To the parent of a slow reading 9 year old: be patient. She will probably learn to read faster (or become an artist) if you give her a copy of A World of Your Own by Laura Carlin."—Washington Post
"A picture book without a story, a wonderful illustrated tour of the author's musings, encouraging you to think and dream. It not only conjures a conversation in your head, but makes you want to pick up a pencil and start drawing your own imaginings."—The Guardian
"Laura Carlin's A World of Your Own is a great starting point for a creative project. How do you relate to the place you live in, to your room, flat or house, your street, village or town? Can you draw it? Or, like this artist, create elements of it by using boxes, or pegs, pebbles, or even a hair comb. Now, can you invent the home, place or city you would like to live in? I am inspired by the resourcefulness of the artist, finding everyday objects and reimagining them as creatures, buildings and people. She is using items we often discard, repurposing them to make a precious 'world of her own'. This is something anyone can do, there are no special art materials, it doesn't have to cost anything, and there is no right or wrong way of doing it."—Lauren Child, BookTrust