Seen Ed Ruscha's new Stella McCartney campaign?
The veteran Californian pop artist lends his skills to the British fashion house's autumn 2016 advertisements
Plenty of artists have a recognisable style, yet how many have a signature typeface? Ed Ruscha has been painting his word works for decades, and, since 1980, has been employing his own angular typeface, Boy Scout Utility Modern.
Ruscha told the New Yorker back in 2011 that he came up with the characters, partly because they don't have any curves. Now it seems others share his appreciation for the blocky letters.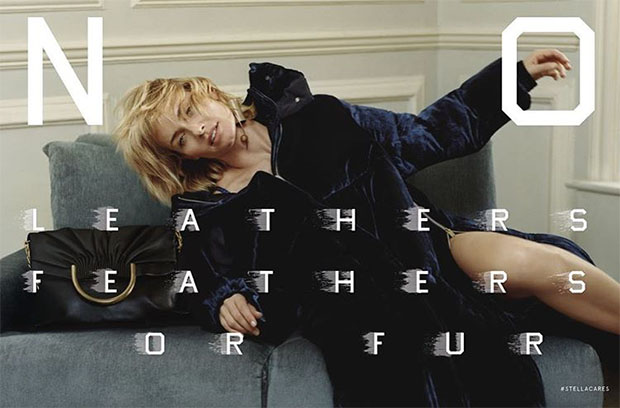 For her fashion house's winter 2016 campaign, Stella McCartney has collaborated with Ruscha, to produce a series of text and photo images that highlight the brand's vegetarian credentials.
Model and actress Amber Valetta stars in the campaign, striking a pose behind such slogans as "NO LEATHERS FEATHERS OR FUR," "VEG OUT," and "MEAT FREE".
The campaign was shot in London includes not only still images by photographer by Harley Wier but also a short, jokey movie, This Film May Contain Gluten by McCartney's brother-in-law, director Simon Aboud.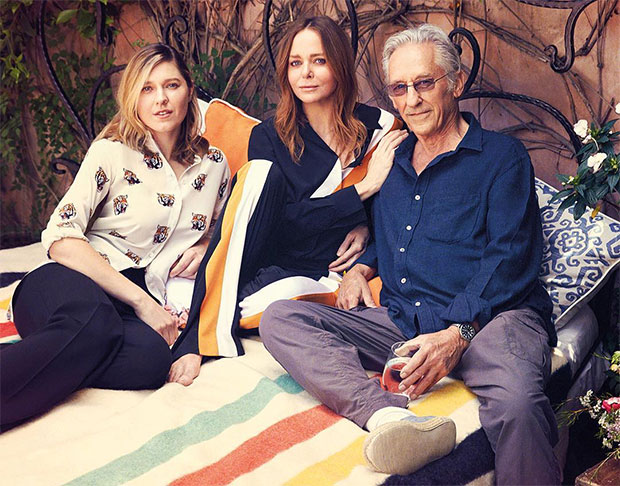 Ruscha's collaboration arose from his long-standing personal friendship with the English fashion designer – the pair were photographed together for a recent edition of Porter magazine – and the ads will run in in the September editions of Vogue, Harper's Bazaar, W, Elle, V and Interview in the US as well as other international titles in the UK, France, Italy, Spain, Scandinavia, Russia, Japan, China.
For greater insight into Ruscha's word works order a copy of They Called Her Styrene, Etc.; for more on Stella McCartney get a copy of The Fashion Book; and for more meat-free inspiration take a look at our cookery books.