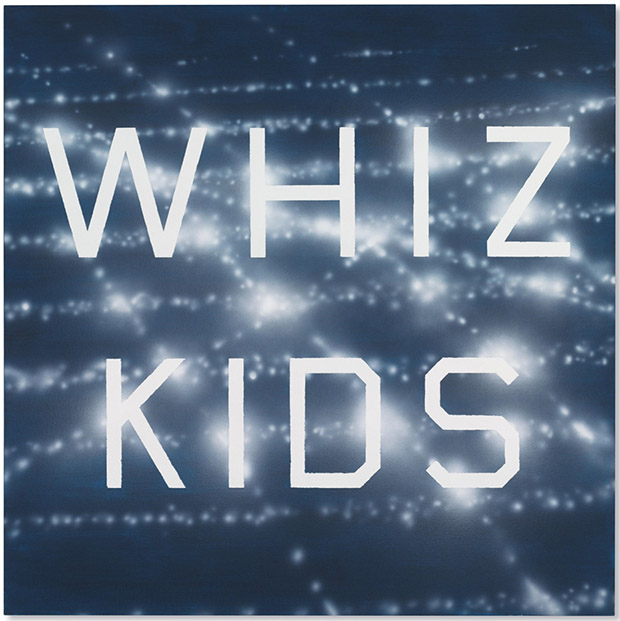 From Book to Bid - Ed Ruscha's Whiz Kids
The tension between visual and textual understanding lie at the heart of this work, on sale at Christie's tonight
"Sometimes found words are the most pure because they have nothing to do with you" says the US artist Ed Ruscha in our book dedicated to his word paintings, They Called Her Styrene, Etc. "I take them as I find them. A lot of these things come from the noise of everyday life."
The exact source for Ruscha's words in his 1987 Whiz Kids painting is obscure. The work, lot 69 B in tonight's Post-War and Contemporary Art Evening Sale at Christie's New York, with a sale estimate of $3,500,000 – $5,500,000. It appears to offer us an inkling of the text's meaning, in the blurred background – a night time Los Angeles, perhaps? Yet – as we discover in this Book to Bid post, our latest look at works for sale in this season's contemporary art auctions – when it comes to Ruscha's famous word painting, some obscurity is to be expected.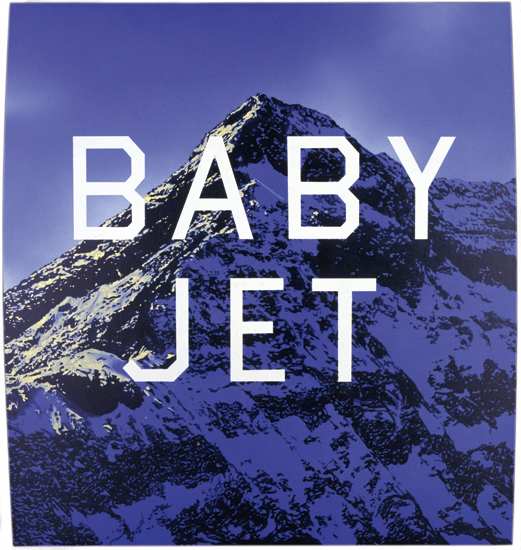 Ruscha began making prints and drawings consisting of one word on an often monochromatic, abstract background in the late 1950s. Since then the exploration of language-based imagery has become a hallmark of his work.
Born in Omaha, Nebraska in 1937, Ruscha moved to Los Angeles in 1956 to study art, and worked for a time as a layout artist and graphic designer at one of the city's advertising agencies.
Commerce, movies, print headlines and advertisements are a clear source for some of the text, such as Another Hollywood Dream Bubble Popped. Others have more venerable sources; Ruscha drew a quote from British writer J.G. Ballard's novel High Rise 1975 for his 1984 text painting The Music from the Balconies.
His palette is equally varied; though he uses conventional acrylic on canvas in Whiz Kids, he has also painted with chocolate syrup, tomato paste, raw eggs, blood and wine, among other media. His gallery, The Gagosian, even arranged for a few of Ruscha's slogans printed onto banners and towed behind aircraft at Art Basel Miami Beach in 2012, while The High Line awarded the artist with his first NYC public commission in 2014, by reproducing his 1977 word painting, Honey, I Twisted Through More Damn Traffic Today, as a mural on the exterior wall of residential building overlooking the elevated park, at 22nd Street and Tenth Avenue in Chelsea.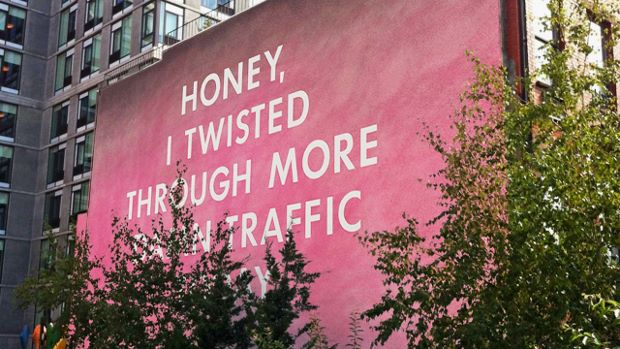 Whatever the medium, don't have to look at these word pictures for too long to be taken in by their allure. They are eye catching but not, like so many slogans and catch phrases, immediately digestible. Yet how can we define the attraction? Well, the New Yorker's art critic and occasional Phaidon author Peter Schjeldahl got close to the essence of them in his 2004 review of Ruscha's show at the Whitney. Schjeldahl writes "you can't look at a word and read it at the same time, any more than you can simultaneously kneel and jump." In Schjeldahl's view, Ruscha's talent lies in his ability to "freeze" this switch between mental functions "in mid-throw, causing a helpless, not unpleasant buzz at the controls of consciousness. At one extreme, he intensifies looking with beautiful texture and color, sometimes in strange stains (tobacco, lettuce, blood). At the other, he electrifies reading with verbal wit."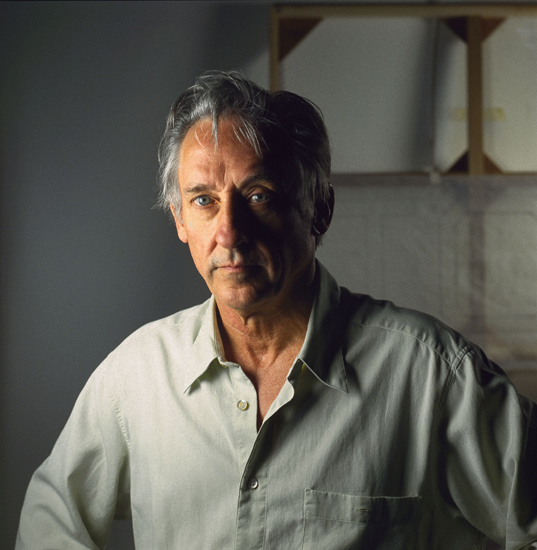 That certainly feels close to nailing the strange effect of Whiz Kids. Yet there's something about these word pictures that will always lie beyond words. If you're bidding on this work, we wish you good luck. To see 575 of Ruscha's word works buy a copy of They Called Her Styrene, Etc. here, and to understand this artist more fully buy our monograph dedicated to him here.