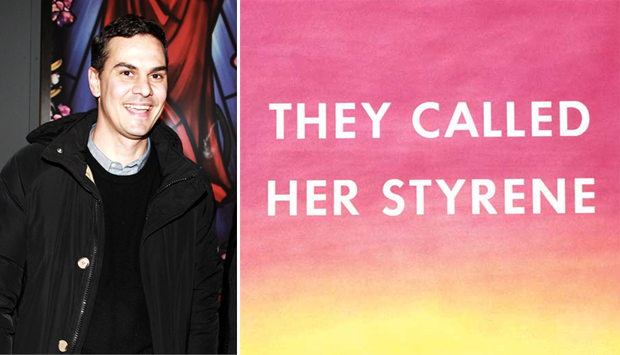 Failsafe Gift Guide - chosen by Massimiliano Gioni
One of the world's most important curators chooses his favourite Phaidon Christmas reads
After bringing you the Christmas gift choices of two of the film world's sharpest minds - James Franco and Judd Apatow - we thought we'd bring things a little closer to home for today's choices. Massimiliano Gioni is the Associate Director of the New Museum in New York and the Artistic Director of the Nicola Trussardi Foundation in Milan. He has organised countless international exhibitions including the 8th Gwangju Biennale in South Korea last year, the Berlin Biennale (Germany, 2006, with Maurizio Cattelan and Ali Subotnick) and Manifesta 5 (Spain, 2004, with Marta Kuzma). A frequent contributor to Phaidon publications, he has published his writings in: Unmonumental; Maurizio Cattelan; Ice Cream and _Defining Contemporary Art _which, rather cheekily, features on his selection of recommended Christmas reading!
Gilbert and George: Intimate Conversations with François Jonquet "You can never get enough Gilbert or enough George, or enough Gilbert and George."
They Called Her Styrene, Ed Ruscha "One of the best titles ever, and a perfect book made only of pictures. An ideal present."
Pop, Edited by Mark Francis, with a survey by Hal Foster "With an introduction by Hal Foster and great commentaries by Mark Francis, this book is a great overview of Pop Art, one that has learned from the very subject it describes. It is an art history manual for the pop age: accessible, smart, fast, concise and extremely clever."
The Life of Benvenuto Cellini, Translated by John Addington Symonds "A wonderful descent into the life of an artist, boring bits included."
Contemporary Artists Series: Pawel Althamer "One of today's greatest artists. It was time for a new monograph on this artist/prophet."
Warhol's Catalogue Raisonne Edited by George Frei and Neil Printz, executive editor Sally King-Nero "Speaking of prophets... You can never get enough Warhol: Three volumes to date, and basically it has only just begun."
Live Forever: Elizabeth Peyton, Laura Hoptman, Iwona Blazwick, John Giorno "I wanna live like common people, I wanna sleep with common people. This book is like a beautiful collection of butterflies and fleeting moments of youth."
The Story of Art, E.H. Gombrich "Gombrich was a genius and the beginning of this book - which starts by denying the very existence of art - is still one of the most incendiary statements in art history."
Carl Andre: Things in Their Elements, Alistair Rider "I collect Carl Andre's books, so I couldn't say no to this: An important monograph on one of America's greatest living artists."
Defining Contemporary Art: 25 Years in 200 Pivotal Artworks "An attempt to define and reconfigure a new canon for contemporary art."
Salon to Biennial: Exhibitions that Made Art History, Volume 1: 1863-1959 "A great survey of exhibitions from the past 100 years. Plenty of ideas to steal from!"