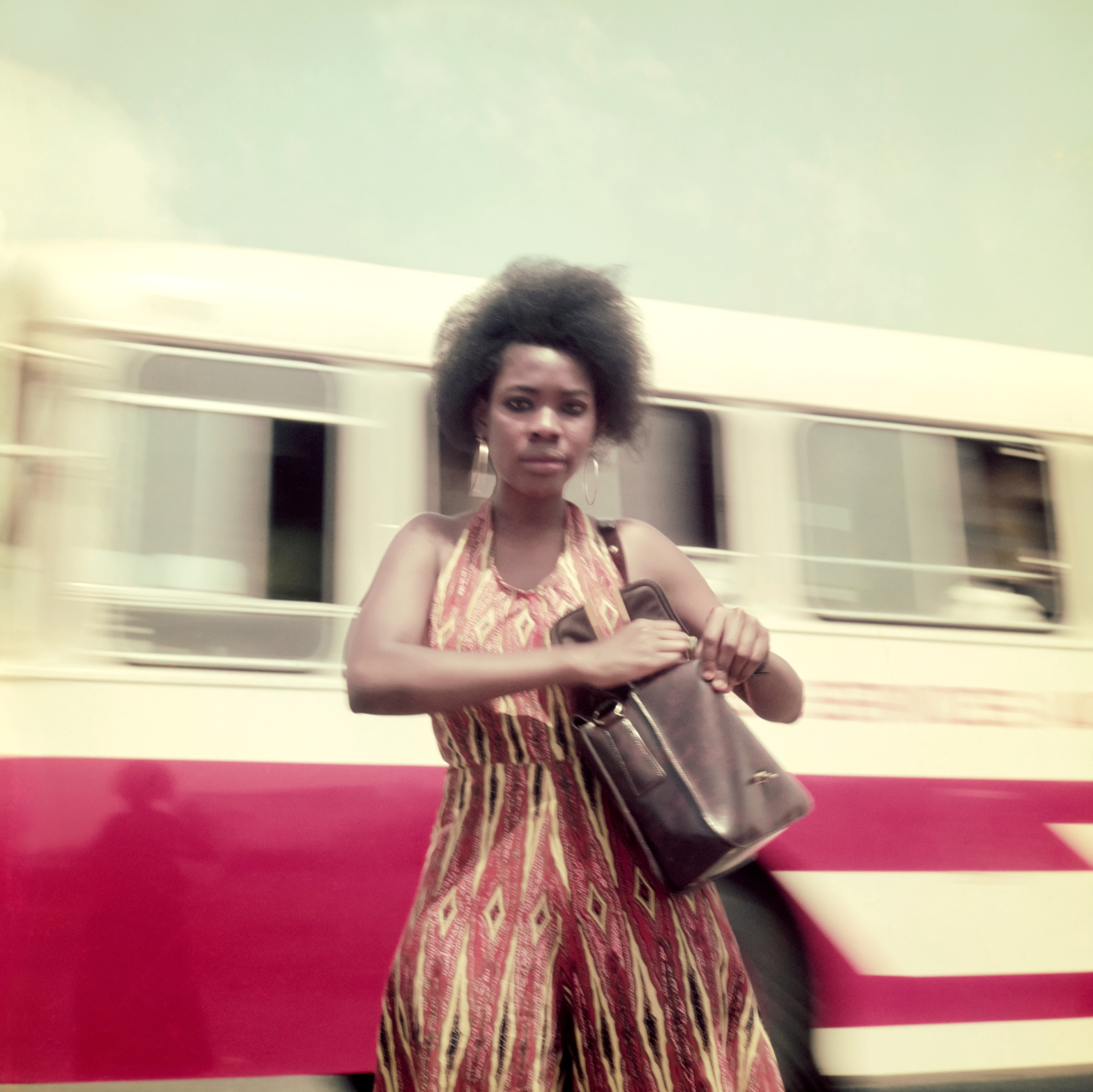 An African Artists guide to the 1-54 Contemporary African Art Fair
Let our new book guide you through a few of the key artists whose work goes on show at 1-54 Contemporary African Art Fair London this week
On 14-17 October, the 1-54 Contemporary African Art Fair returns to Somerset House in London. This distinctive, successful and engaging fair will feature 48 leading international galleries from 23 countries across Europe, Africa and North America, showing the very best art from the African continent and its diaspora.
To mark the event, and to celebrate the publication of our new book, Africa Artists: From 1882 to Now, we would like to share just a few insights into some of the artists in the book, whose work will also feature in this fair.
Zanele Muholi The subject of a recent, highly acclaimed Tate Modern show, this brilliant, non-binary artist expresses pertinent, new social pressures in timeless, beautiful works. "A self-described 'visual activist', Muholi uses photography in order to bring visibility to Black, LGBTQIA+ communities in South Africa," explains African Artists. "Their ongoing series titled 'Faces and Phases', begun in 2006, comprises hundreds of powerful and intimate black-and-white portraits of queer people. Muholi has described it as a corrective to the ways in which queer individuals are represented, and as a project to counter the horrific hate crimes that continue to plague their home country – one which prides itself on the rights its constitution purportedly affords."
James Barnor Also the subject of current acclaim, thanks to his Serpentine Gallery retrospective in London, Barnor's success has been long in the making. "Spanning more than six decades, Barnor's multifarious career is remarkably transatlantic. After establishing one of Accra's leading photographic studios, Ever Young, in 1953, he documented Ghana's transition from British colonial rule, working closely with key architects of the independence movement such as Kwame Nkrumah. In 1959, Barnor moved to England where he studied at Medway College of Art in Kent and, moving fluidly between street and studio portraiture, photographed culturally diverse fashion models during the 'Swinging Sixties' – including for the influential anti-apartheid Drum magazine.
In 1969, he returned to Ghana, where – now fully versed in the art of colour photography – he opened the first colour processing laboratory, intimately tying the journey of the medium to his own nomadic movements. This portrait of a model posing against a backdrop of contemporary urban architecture is emblematic of Barnor's casual signature style, capturing the experience of modernity, and the shaping of cosmopolitan societies and selves. His first major gallery retrospective took place in 2010 at Rivington Place, London, bringing the then unknown, eighty-year-old veteran photographer to wider public attention."
Omar Ba This Senegalese artist also addresses wide, contemporary concerns in his work. "Studying at the École Nationale des Beaux-Arts in Dakar and École Supérieure des Beaux-Arts in Geneva, and now based in New York, Ba's training and life experience have spanned multiple cultural worlds, influencing his artistic production," says our new book. "Known for expressive paintings and drawings that layer a diversity of media, such as paint, ink, pen and coloured pencil, over tonal backgrounds – usually black – he conjures phantasmagoric worlds. In Plaidoyer d'une jeunesse (French for 'Youth advocacy'), we encounter twelve chimeras –creatures formed of multiple species – with human male busts sitting on animal-like legs that grow wider before slipping into black boots. The chimeric suggests a concern with humanity's fraught relationship with the natural world at a moment when biotechnologies are allowing hitherto unimaginable biological possibilities, while our natural environment is veering towards collapse."
Eddy Kamuanga Ilunga Though group portraiture may be an age-old practice, this Congolese artist brings it right up-to-date in his work. "With his intricate painting style, Kamuanga Ilunga creates stylized, figurative works that interrogate the historical, sociopolitical and economic conditions of the Democratic Republic of the Congo. His technique is so exacting that the paintings appear machine-made from afar. This connection to the digital realm is emphasized by the circuitry systems which run along the black, void-like skin of his subjects, making reference to the exploitative and ecologically harmful mining industry in the Democratic Republic of the Congo, relied on globally for the raw material coltan used to produce electronic devices. By combining Western and African iconography, Kamuanga Ilunga highlights the ever-present effects of colonialism and globalism on his home country."
Sue Williamson Born in Great Britain, Williamson has spent most of her life in South Africa, and has engaged deeply with its culture. "Having moved to South Africa with her family in 1948, Williamson became actively involved in the struggle against apartheid," explains her entry in African Artists. "Her practice, which spans installation, photography and video, is concerned with themes of memory in relation to apartheid and empire. While studying for an Advanced Diploma in Fine Art from Cape Town's Michaelis School of Fine Art, Williamson started to work on 'A Few South Africans' (1983 –7), a set of fourteen photo-etchings of women involved in the anti-apartheid struggle whose roles had been marginalized by male-dominated narratives.
The print of Virginia Mngoma (above), who helped organize the 1957 Alexandra bus boycott against the proposed penny fare increase, shows her seated in a landscape collaged with images of Black South Africans walking the long distance from their townships to Johannesburg. As suggested by the symbolically decorated border, a practice Williamson had seen in the homes of Black South Africans, people refused to catch buses, but rather walked or cycled for a period of three months. Williamson's print reinscribes and memorializes Mngoma's contribution to the success of the boycott."
Dawit Abebe This East African artist also addresses contemporary politics in his work. "Abebe came of age in the 1980s in Ethiopia, during one of the most turbulent moments in the country's modern history," says our book. "As a result, some of Abebe's artistic inspiration comes from the social, political and human-technology interactions that took root at that time. His work often imparts some social criticism. Long Hands 11 (above) features a naked man with one giant arm bordering the edges of the painting, his hand pressing down on the ground at the forefront. Behind him, we can see notebook paper covered in scribbles, doodles and writing – symbolic of knowledge both prescribed and regulated as taught in schools – along with collaged images of various contemporary and historical figures. As Abebe himself has written, the 'Long Hands' series is representative of his 'frustrations, confusions, fear and uncertainty in relation to the current sociopolitical situations both at home and around the world'."
Salah Elmur This Sundanese artists combines the traditions of African studio photography with contemporary portraiture and age-old myths. "Although his family's photography business, Studio Kamal in Khartoum, closed while Elmur was still young, the setting provided ongoing inspiration for the artist," says the text in this book. "Having studied graphic design at Sudan University's College of Fine and Applied Art, Elmur's broad practice includes photography, short films and children's book illustrations, yet it is for his painted portraits that he has gained international recognition. Many depict full-length figures – individually, in duos or in groups – framed, as here, with the typical studio props: curtains, pot plants and a chequered floor. In some works, however, the straightforwardly representational gives way to a more surreal vision, with two-headed protagonists being a recurring motif.
This is a device for revealing multiple expressions and narrative moments within one image but also a reminder of the creative freedom of the portrait painter over the photographer. While not outdoors in the Garden of Eden, nature is nevertheless a presence in this vision of the biblical couple, who attempt to hide their shameful nudity with leaves as a monkey looks on. Atop Adam's head, a smirking lizard stands in for a serpent and completes the Old Testament story."
To see works by these artists and many more in person, book your ticket to the 1-54 Contemporary African Art Fair here; to find out more about the continent's vital art scene, order a copy of African Artists here.
To better understand how these artists weave their work into a wider tapestry of African art, order a copy of African Artists here.