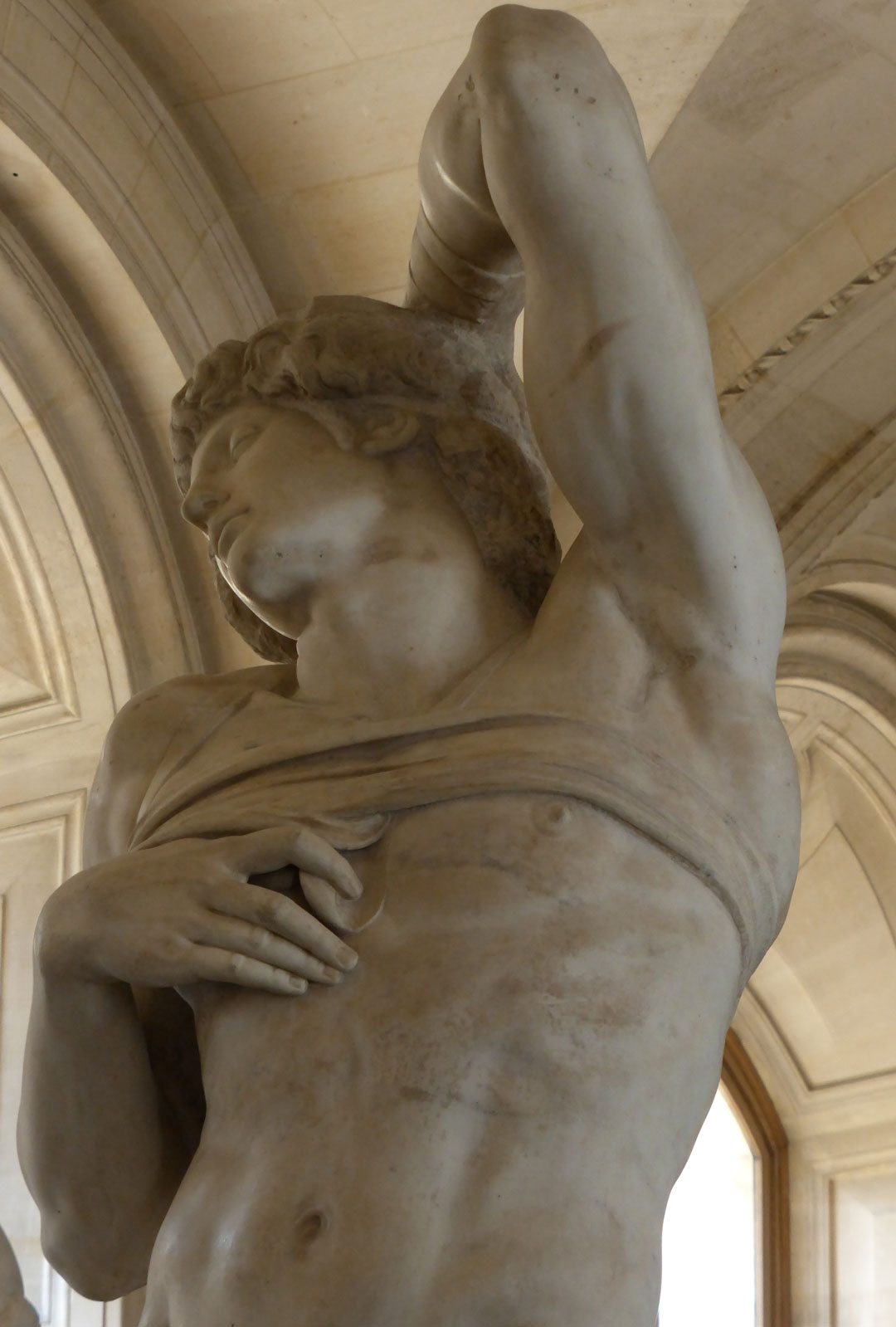 The Pope, a slave and a Michelangelo-inspired art movement
On the Renaissance artist's birthday we look back at his lowly yet influential marble figure
In 1505 Pope Julius II – one of the most powerful men in Europe and also one of the greatest patrons of the arts – commissioned his tomb from one of the world's greatest artists, Michelangelo di Lodovico Buonarroti Simoni, better known as Michelangelo, born on this day, 6 March, in 1475.
It wasn't an easy commission. Michelangelo spent years choosing the marble; the plans changed; he took on another, better-known commission from the pontiff – the Sistine Chapel ceiling – and only completed this sculpture, the Dying Slave, in the years following Julius II's death in 1513.
This particular artwork was originally intended to represent a prisoner – the initial tomb's design was to feature a number of convicts, symbolising the soul's imprisonment in flesh.
However, while the artist's sculpture never actually adorned the pope's tomb - and is currently in the Louvre's permanent collection - it did help give rise to a new kind of art.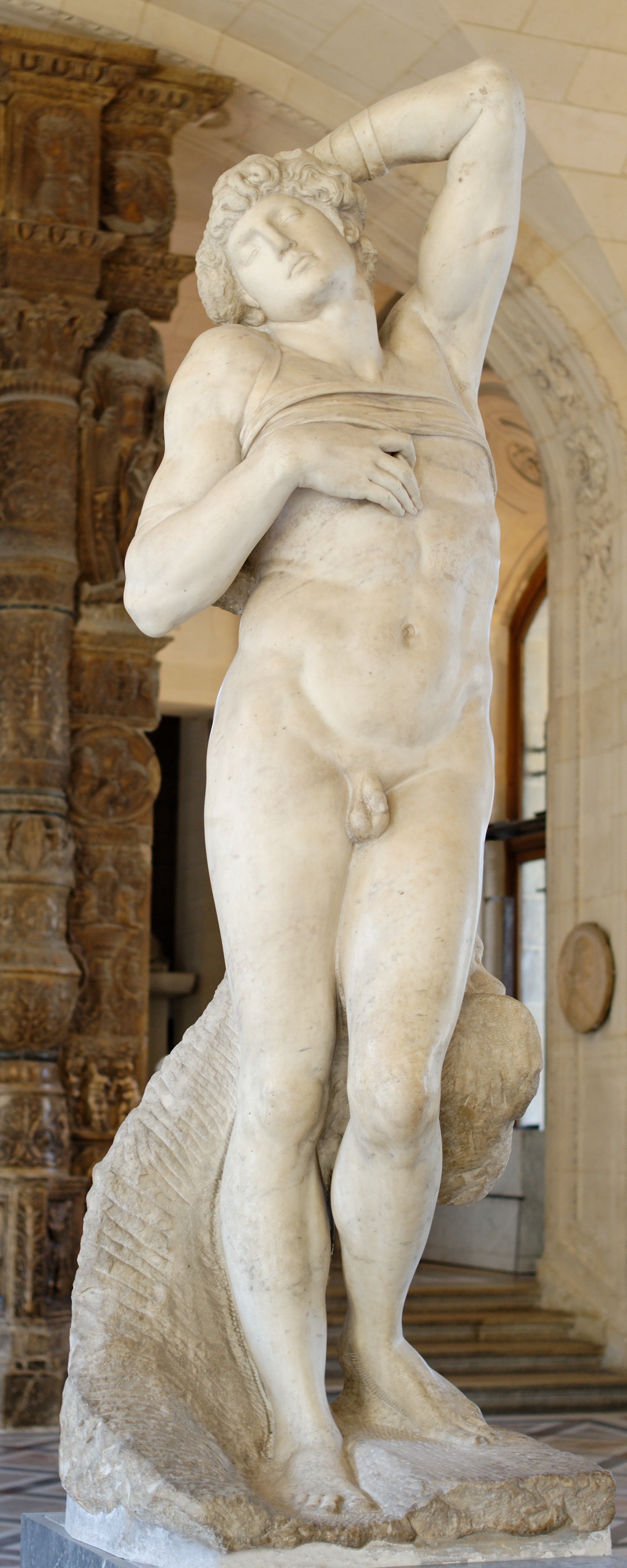 "As sculptor, painter, poet, architect and engineer, Michelangelo Buonarroti remains one of the most influential artists in history, as well as being the most significantly documented artist of the sixteenth century," explains our book, 30,000 Years of Art. "His output was immense, and his highly-charged style gave rise, in the generations that followed the High Renaissance, to the next major artistic movement in the West: Mannerism."
The term, as our book, Art & Time explains, has "a double meaning: on the one hand, it refers to an artist's hand (mano), in the sense of a personal style, while on the other it stands for stylishness as such. Thus Mannerism, 'the stylish style' is one that strove towards an extreme refinement and elegance in painting, sculpture and printmaking as well as in architecture and the decorative arts."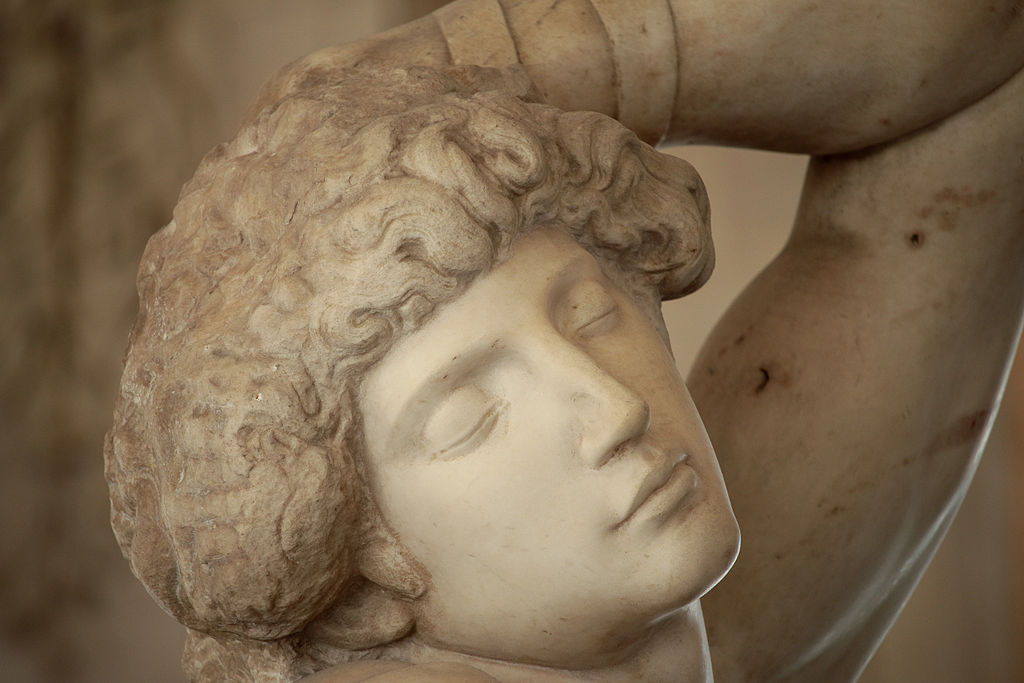 The charged, highly-stylised poses of Michelangelo's figures in both his sculptures and his paintings impressed later artists so much that they tried to imitate the style, with varying degrees of success.
You can see many examples of the intertwining limbs that inspired mannerism in the Sistine Chapel. Yet Michelangelo, who regarded himself primarily a sculptor, truly captures this naturalistic, limpid, yet highly emotional style in the lowly, godforsaken Dying Slave.
"The treatment is less forced and the line more languid," according to 30,000 Years of Art, when comparing the sculpture to the Sistine Chapel frescos. "The attitude of the Dying Slave is one of complete submission to the event; death is as sweet as it is victorious. The form has a gentility and sensuousness, unusual in the male nude in Western art, but characteristic of Michelangelo's early sculptural style."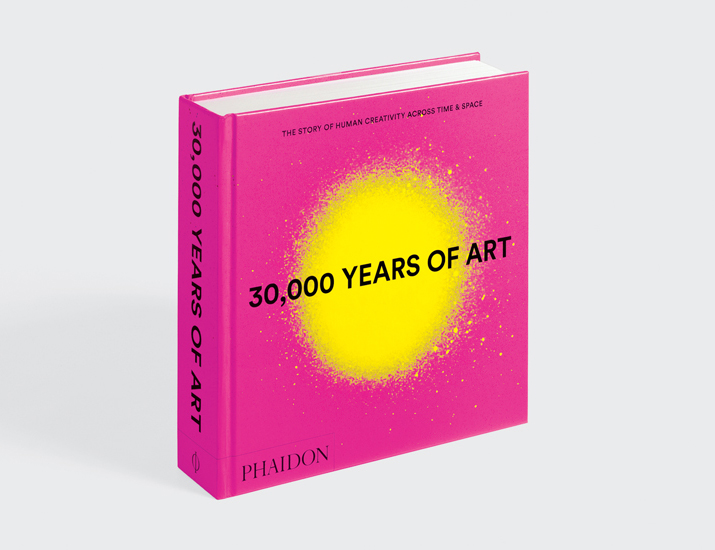 For more on Michelangelo's place in art history, get 30,000 Years of Art; for more on the style he gave rise to, get Art in Time.