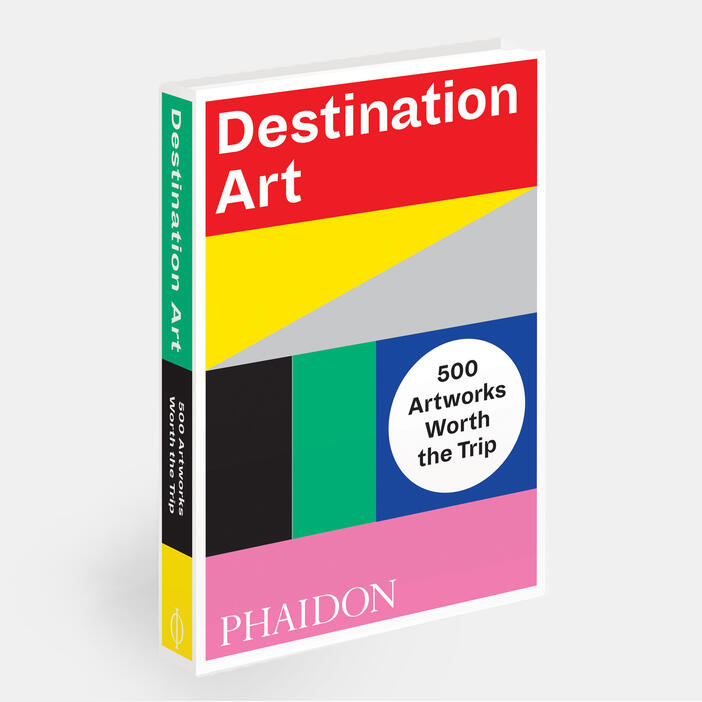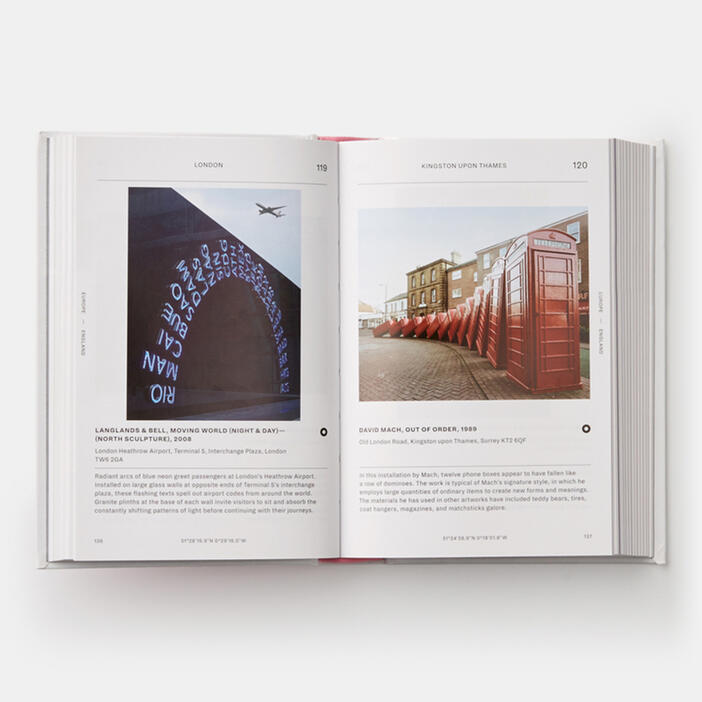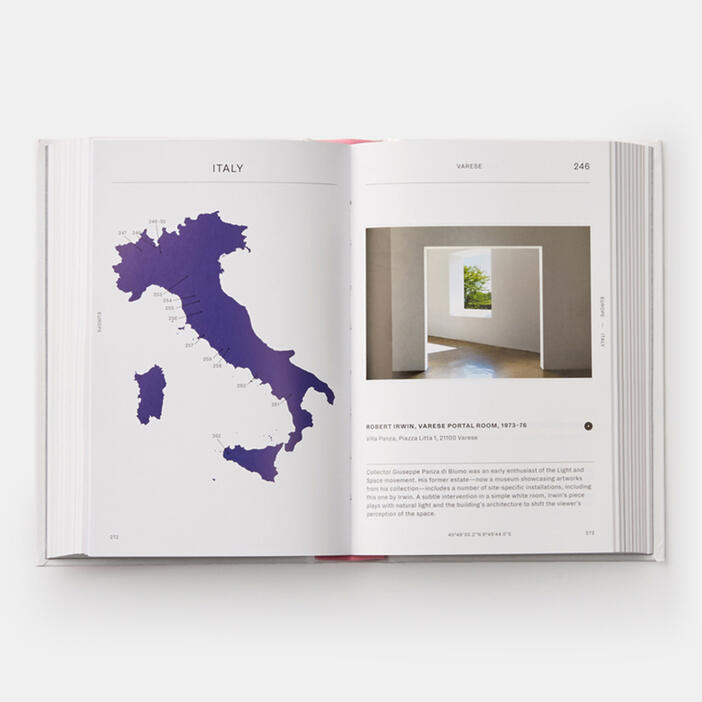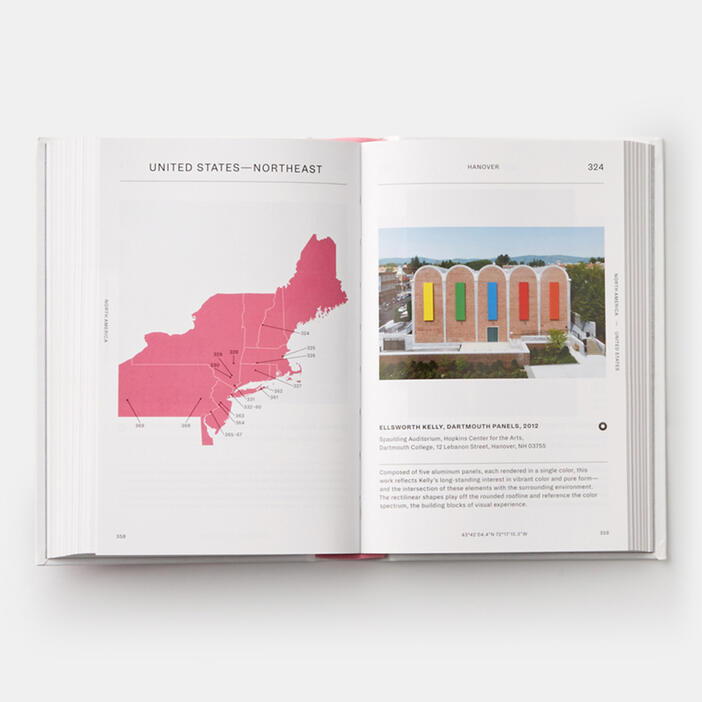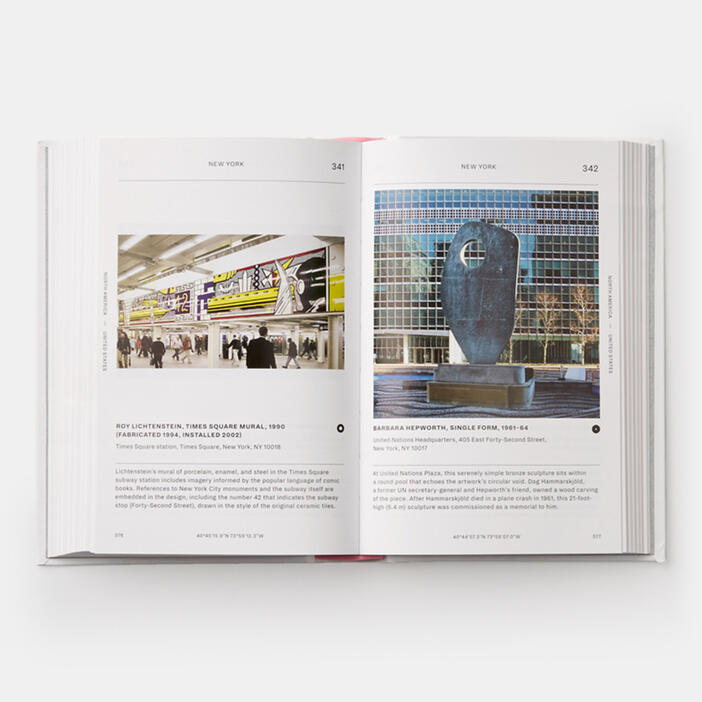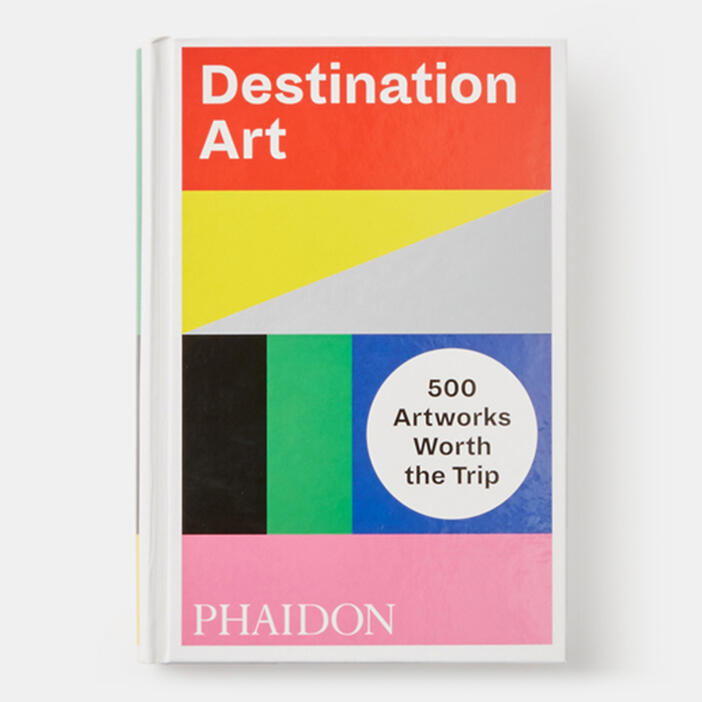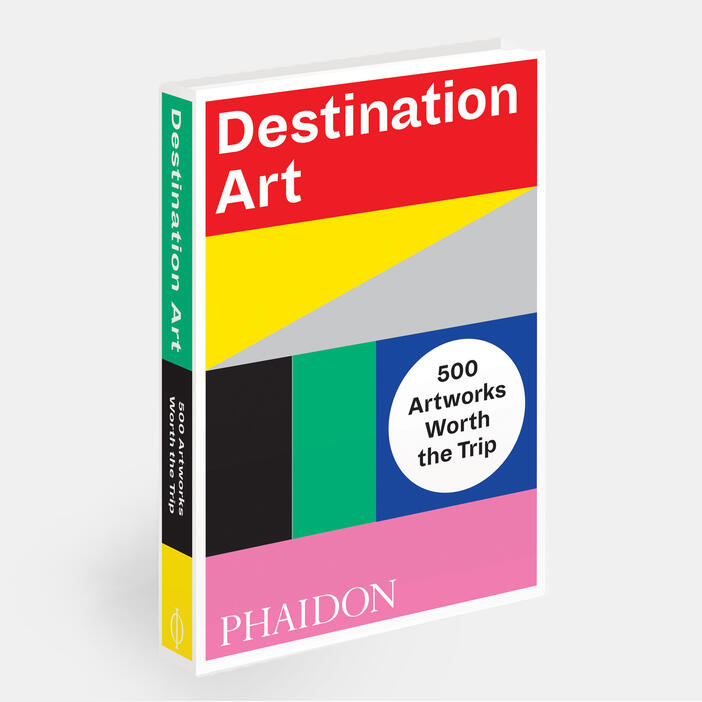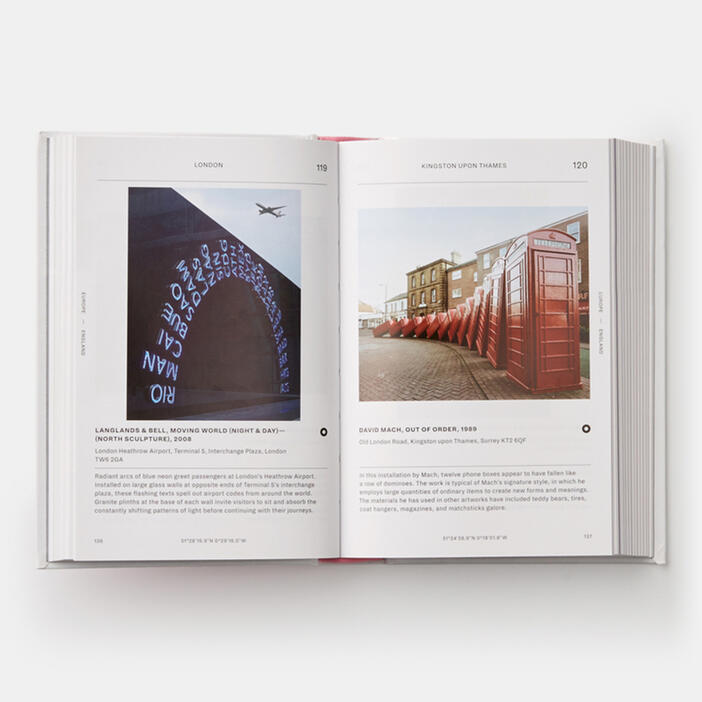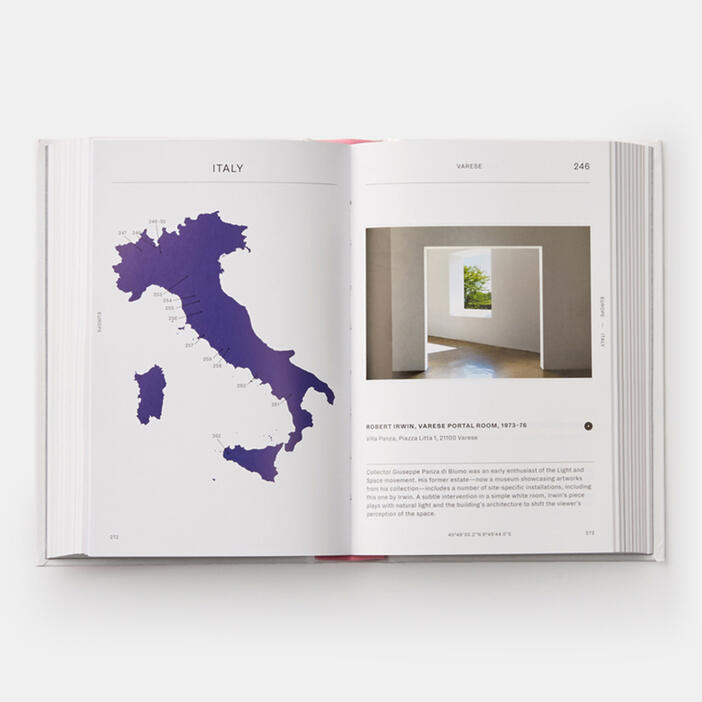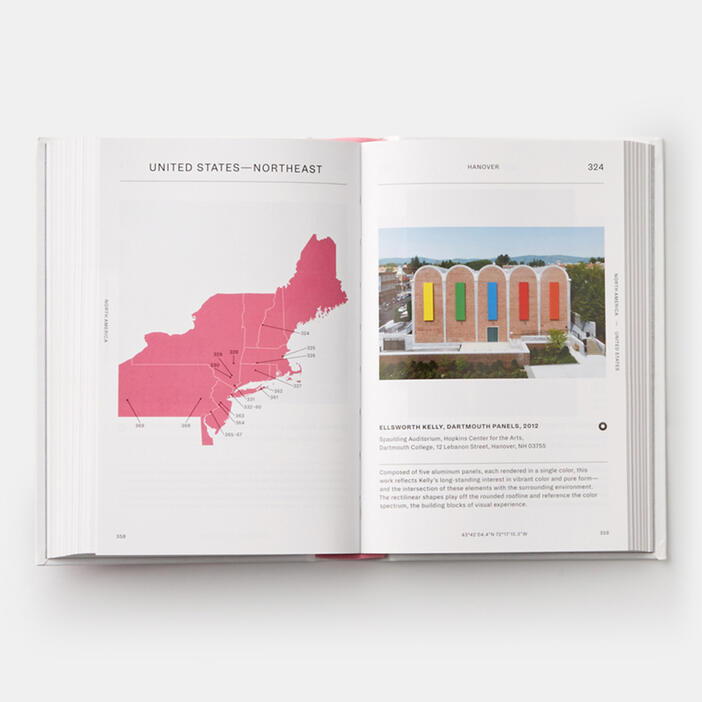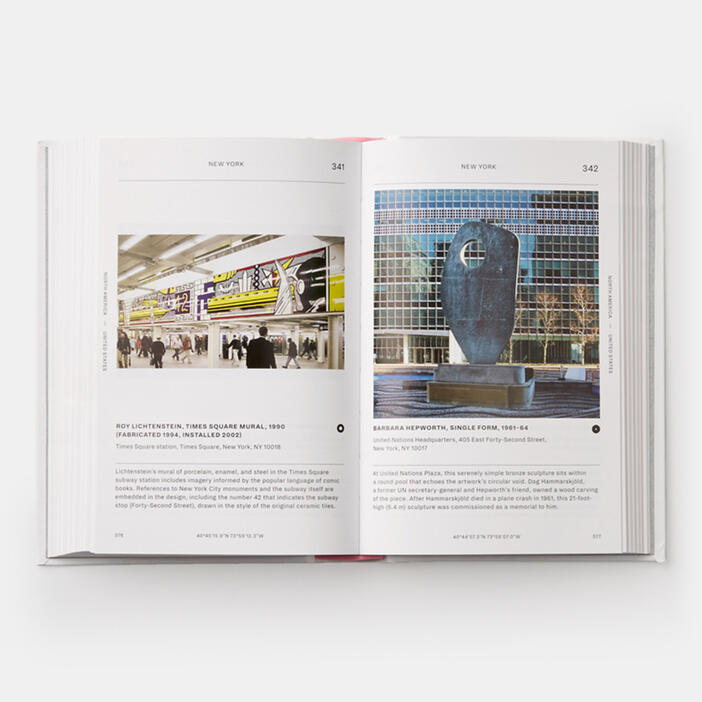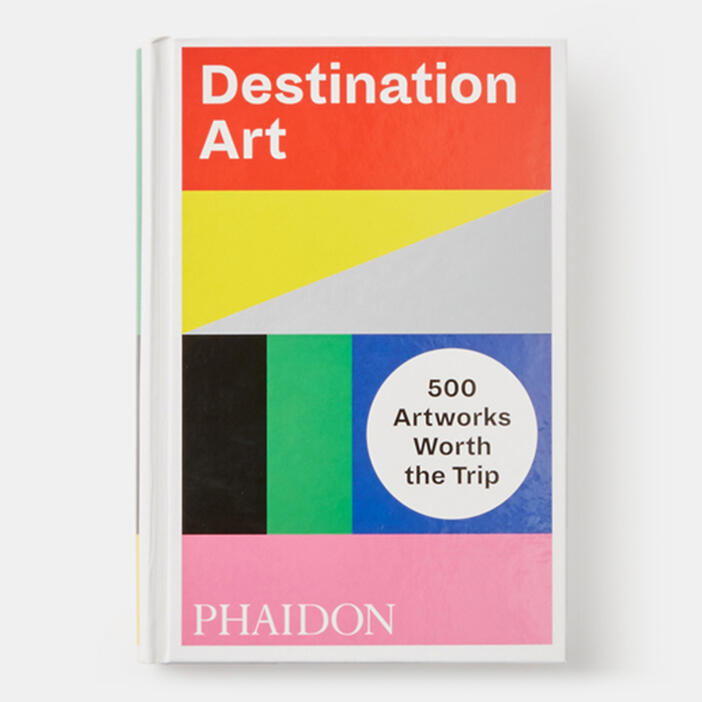 Destination Art: 500 Artworks Worth the Trip
Price AUD$49.95 Price CAD$45.00 Price £24.95 Price T35.00 Price USD$35.00 Price €29.95
A global guide to the 500 works of permanently installed modern and contemporary art worth traveling to experience
Enjoy a world tour from the comfort of your reading chair or plan a detailed and engaging art itinerary for your next trip with Destination Art, the essential guide to 500 must-see examples of permanently installed art from the last 100 years. With the book's geographical organization and logistical details - including GPS coordinates, addresses, websites, and symbols indicating the degree of possible access, travel planning is made easy.
Discover hidden gems in big cities, explore art in nature, and trek to remote locales for one-of-a-kind experiences of art in unique locations. The artists featured in this global selection are among the world's best and most beloved from the past century, including Marina Abramović, Alexander Calder, Jenny Holzer, Yayoi Kusama, Henri Matisse, Henry Moore, Richard Serra, and many more.
Highlighting the best and most significant of public art in city centers, sculpture parks, site-specific installations in museums, memorials designed by contemporary artists, works of land art, and much more, Destination Art is an informative and enjoyable overview of the most significant and travel-worthy art around the globe.
From the publisher of Destination Architecture.
Specifications:
Format: Flexibound
Size: 184 × 124 mm (7 1/4 × 4 7/8 in)
Pages: 560 pp
Illustrations: 500 illustrations
ISBN: 9780714876467
Conceived and edited by Phaidon editors
"Destination Art is a global guide to 500 works of art worth travelling to. It is a compendium of place-specific art from across the globe that celebrates the joy and wonder of experiencing artworks in their native environment, while providing helpful information to make the journey easier."—Artsbeat
"When planning a holiday, what is the criteria that helps you decide on your desired location? Sun? Culture? Food? Or perhaps simply somewhere as far away from your office as possible. A new book, published by Phaidon, puts forward the case for art. Destination Art is a beautifully designed guide that lists 500 different artworks across the globe that are worth jumping on a plane for... Ranging from islands in Japan to salt lakes in Western Australia, the pages have every landscape covered, with an incredible artwork to match."—MrPorter.com
"The aim of the book is simple: to provide a comprehensive guide to public art in city centres, parks and memorials [...] and perhaps, as a result, to encourage people to leave their smartphones, computers and books and to journey to see the real thing."—Aesthetica
"I am, for instance, fascinated by the boutique in the middle of the Texas desert: hermetic sculpture that forever displays Prada's 2005 collection of shoes and handbags... Time and time again the book is a useful check-up on the artwork that is out there."—MatureTimes.co.uk
"Wether you are a connoisseur or just doing it for Instagram, Phaidon's Destination Art has the top works of public art mapped for you... 500 accessible artworks across 60 countries and 300 cities, with the work's location and descriptions helping you to understand the thought process of the artists. Some may be instantly recognisable [...] but most are likely to be new to you – and will perhaps inspire a trip to see them."—Attitude
"[Will make you] break out of your museum rut."—Conde Nast Traveler
"Where to plan your next city break – and the art you should hunt out once you're there... In Destination Art: 500 Artworks Worth the Trip confront readers with the question: 'Why do we travel for art?' Inspired by the success of 2017's Destination Architecture, this new guide to the wonders of the art world divides the planet into seven regions: Australasia, Asia, Europe, Africa, the Middle East, North America and South America. Featured artworks are grouped geographically, and the message championed throughout is one of exploration and enrichment."—AnOthermag.com
"What a brilliant idea for a book! Imagine travelling the globe and ticking these off?... Who knew there wasa per,anent Yayoi Kusama work in Brisbane or a Roy Lichtenstein n Singapore? Great diversity is represented in this creative celebrations... If it's ambitious to imagine clocking all 500, dreaming and plotting can't hurt and this book, bristling with incredible, impressive art, will feed that dream."—ArtNews
"Organized by continent, Destination Art catalogues some 500 works of permanently installed modern and contemporary art to see on your next holiday-or to simply admire from home."—Western Living Magazine
"A celebration of art and travel... Valuable travel information for culture lovers."—Arts Society Review
"The book is a guide to art adventures."—Penta
"Zoom around the world with Destination Art, a portable survey of geo-specific artworks."—Vogue
"Planning a trip? Get inspired with Destination Art, a guidebook featuring 500 travelworthy works... All in situ, meaning they're not coming to your local museum anytime soon. Away you go!"—O, The Oprah Magazine